Daybehavior's Paulinda interviewed on their come back on the synthpop scene
Stereoklang got an exclusive talk with lead singer Paulinda Crescentini in the Swedish synthpop act Daybehavior, who recently announced their come back after almost 7 years in complete silence. With a new single out "It's a game" and a new album planned for release this winter, we had to have a chat about their music and future plans. And of course a bit of insights into the hardware and software being used in their studio, somewhere hidden in central Stockholm.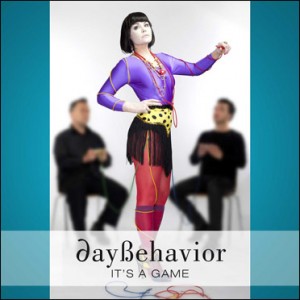 Daybehavior is a trio consisting of Paulinda, Carl and Tommy, and having lost one of the band members for a retreat to Thailand it was a nice surprise to us all when suddenly after 7 years there was a sign of reunion. Although all members have continued with music in one form or another during that long period, e.g. Carl is a full-time musician and producer, the drive to making music together again brought them back together and the music video "City Lights" was released earlier this year.
Paulinda tells me that the new album, that will contain 12 new songs, is the best that ever has come out of the band and one success factor is that they now are all closely involved in the song writing process. Carl is the producer master mind, Daybehavior produces everything themselves as for now at least, Tommy often starts off the process by sending a demo from Phuket containing a general sound structure, to which Paulinda will add melody and lyrics. Paulinda and Carl, both frequent Logic users, will add to the song and after a few bounces across the globe they are ready for studio recording at Carl's place.
Comments