IAMX release new single – including version in German
http://youtu.be/6UQsokUXZnw
IAMX are about to release a new single next week! This is the second single taken from the new album.
"Bernadette" features 5 versions of the title track including a version were frontman Chris Corner will sing in German. The single will be released digitally on July 29th.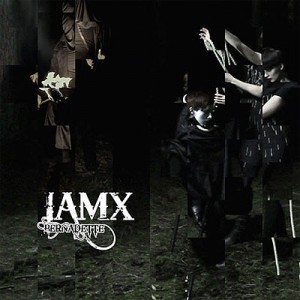 Coinside with the release of the single, a music video for the song will be released. Directed by Fabian Röttger.
Earlier this year, IAMX released the first single "Ghosts Of Utopia" followed by the "Volatile Times" in March
Tracklist:
01. Bernadette (Radio Edit) 03:23
02. Bernadette (Radio Edit Deutsch) 03:23
03. Bernadette (Post Romanian Storm) 05:13
04. Bernadette (Headfuck Collage) 02:15
05. Bernadette (Instrumental) 05:25
Comments