KRAFTWERK 「OHM SWEET OHM」 in the anime version K-ON
http://youtu.be/toxwJQiXUe4
Kraftwerk collaborates with Japanese animation "K-ON!!"
A nice fan made tribute video using the Kraftwerk's iconic track 'Ohm Sweet Ohm'
from the 'Radio-Activity'
album and clips from the Japanese Anime 'K-On!'
'K-On!' centres around the story of HO-KAGO TEA TIME, a schoolgirl band getting to grips with playing their instruments of choice who become more confident both in music and in life. However, despite improving immensely in a short space of time, the girls do seem to spend most of their time consuming tea and cake! After all, this is a cartoon! It began as a Manga by creator Kakifly and was originally serialised as a 4-panel strip in magazines by publisher Houbunsha. A 13-part Anime was commissioned by Kyoto Animation and originally aired back in 2009.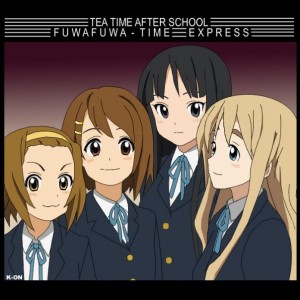 KRAFTWERK's legacy actually looms in the music of 'K-On!' via an authentic pastiche entitled 'Virtual Love' by HAJIME HYAKKOKU which is clearly based on 'The Model'
. There has also been mock 'Trans-Europe Express'
based artwork featuring the main characters for an album called 'Fuwa Fuwa-Time Express' too…the phrase "Fuwa Fuwa" could be interpreted as "light and fluffy"!
Via EC
Comments