Necro Facility – "Cuts"
Here's a teaser from the upcoming album from Necro Facility, enjoy
Necro Facility-Cuts by ProgressProductions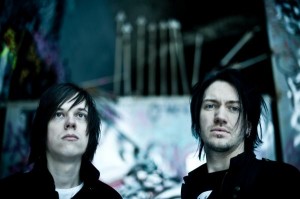 All the details regarding the third studio album from Necro Facility are finished.
The album comes in two versions. As usual it is the regular edition, but also a strictly limited edition of 200 copies featuring the bonus cd "The Lost Tapes" signed by the band.
With this new album, the band takes their sound to a completely new level. Listen to two full tracks from the album below and make up your own mind.
"Wintermute" will be released on May 11th, 2011 through Progress Productions.
Tracklist:
01. You Want It
02. Explode
03. Cuts
04. Do You Feel The Same
05. Fall Apart
06. Waiting For The Snow
07. Ignite
08. Skrik
09. Supposed
10. All That You Take
Bonus cd "The Lost Tapes"
01. Bashed Display
02. Closure
03. Congestion
04. Furunculous Fuse Garniture
05. Grind
06. Nursed (PLaydo Remix)
07. Reversed
08. Turmoil
09. Tuxedo (Tentacle Remix)
10. Waste
Comments