What´s new in Garage Band 11
Wanted to share some of the new features in GarageBand 11, if you are a frequent user leave your thoughts on the new update: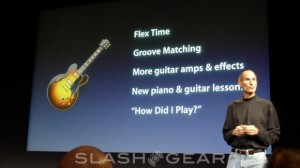 – Flex Time and Groove Matching
Flex Time and Groove Matching are powerful tools that help you improve the rhythm and feel of your recordings. You can fix the timing of a note. Tighten the groove of your tracks. And easily create a great-sounding song.
– New Guitar Amps and Stompbox Effects
GarageBand brings you seven new guitar amps for a total of 12. They're modeled after the most revered gear in the world — from clean sounds to heavy distortion and everything in between. You can also reproduce the sound of classic foot pedals with five new stompbox effects, making 15 to choose from. Mix amps with stompboxes and find thousands of ways to rock. And with the Apogee GiO (sold separately), you can control GarageBand hands-free, so you don't ever have to stop playing. The GiO lets you control stompbox effects, recording, and transport controls with your feet. Plug an electric guitar into your Mac, crank it up, and let it rip.
– "How Did I Play?"
First GarageBand taught you how to play. Now it tests your chops. As you play along with any lesson, record yourself. GarageBand listens in real time and tells you how you're doing. You'll see how well you played with colored notes, a progress bar, and a performance meter. You can check your rhythm and note accuracy, keep track of your progress, and beat your best score — all while perfecting your skills.
– New Lessons for Piano and Guitar
With 22 new genre-based lessons (40 in all), you can pick up the basics of piano, guitar, or even both. Video demonstrations, synchronized notation, and instrument animations make lessons fun and easy to follow. And you can learn at your own pace. You'll jam with the Blues Guitar and Rock Guitar series. You'll master classical piano pieces by Bach, Beethoven, Mozart, or Chopin. And you'll play Top 40-style piano with the Pop Piano series. The new built-in glossary is a great reference for tuning your guitar, changing strings, reading music, finding basic chords and scales, and more. With the Chord Trainer, you'll master the most important guitar chords by shape, which makes it easier to keep them straight.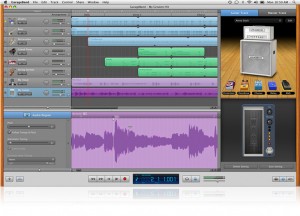 Comments