Free VSTs and plug-ins
Your ultimate free VST and plug-in resource for MAC and Windows
At Stereoklang will love everything that's free and works to promote the music creation industry. Across the web we have found several nice synths, effects, and more that we now share with you all. All downloads have been tried by us and as far as possible been checked for viruses.If you want your free stuff to be featured just send an e-mail to info@stereoklang.se
Enjoy

Latest edition

Combo Model V is a virtual combo organ, modelled after the mother of all combo organs: the
Vox® Continental. OSX and AU below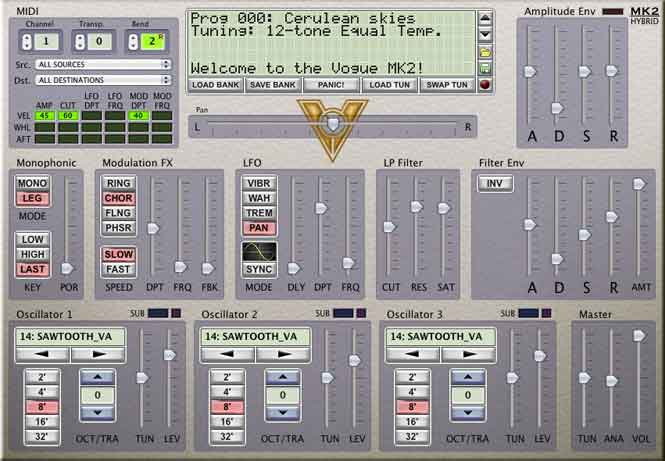 16tone have just released a new version (1.2) of the Vogue MK2 free standalone synth for Mac. With this release they have added a Stereo Delay module with Cross and Reverse functions.
Prodigious
The Prodigious synthesizer is a Mono/Poly instrument based in the architechture of a famous synthesiser from the past, complemented with a few more charachteristics from other well known machines.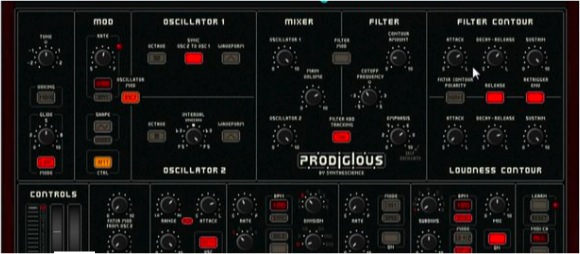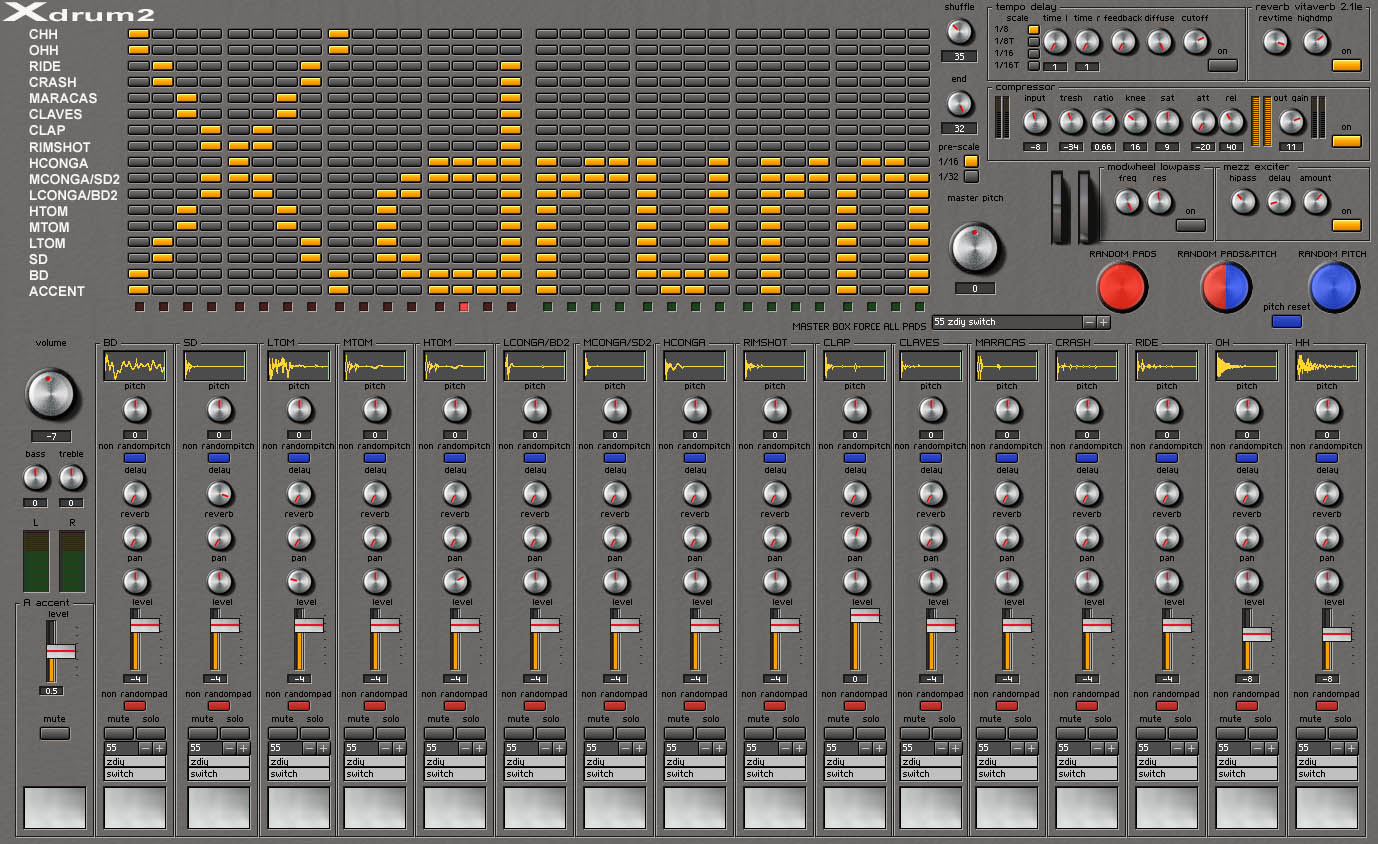 XdruXdrum2 is a sample based rhythm composer for reaktor 5.
it has more than 860 audio samples (80MB) from 49 vintage rhythm composers, and then 15 aditional soundsets.
Besides that it has around 99 preset classic and electronica preset patterns.m2 is a sample based rhythm composer for reaktor 5.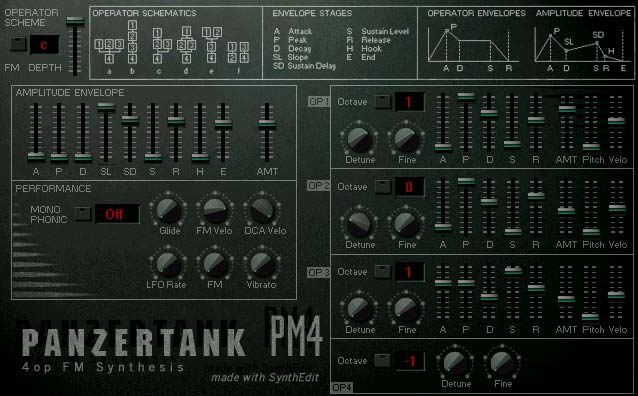 Panzertank PM4 is a virtual phase modulation synth very much like the famous FM synthesizers. It has four sinus operators (oscillators) with individual APDSR envelopes, detune and velocity sensitivity.
There are six schemes or algorithms to construct the sound.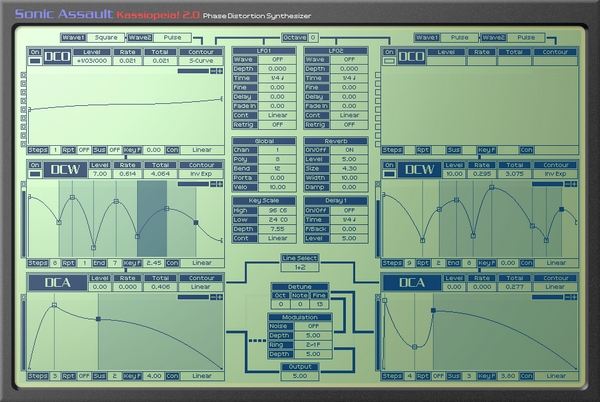 Casio CZ Inspired Dual Line Phase Distortion Synthesizer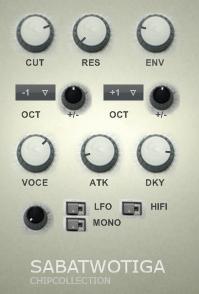 SabaTwoTiga is a free VST instrument for powerful electronic leads. The 4 voice selector knob allows you to quickly find a tone. 2-way switches modify the sound in an all or nothing fashion, eliminating time spent mousing for a new sound. It is a beefy and musical synth.
Download: SabaTwoTiga.rar (1.5MB, Windows)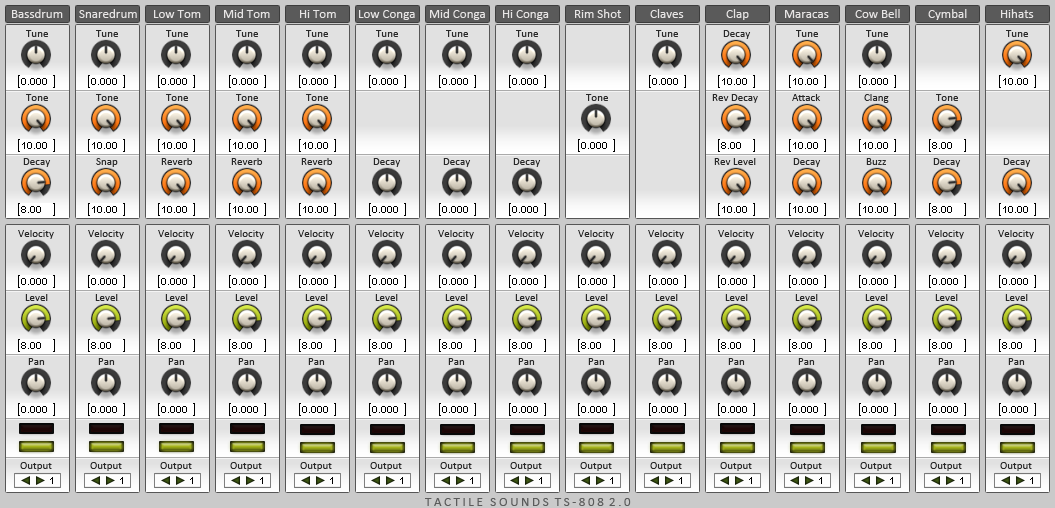 TS-808 is a free software emulation of the Roland TR-808 hardware drum machine. It was created by reference to the TR-808 service notes and extensive analysis of samples.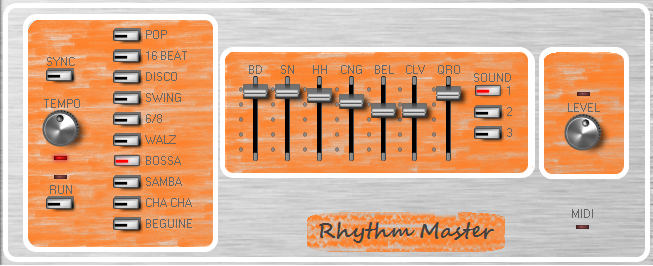 Rhythm Master is free analog drum machine for Windows with 10 rhythm patterns and 3 soundsets.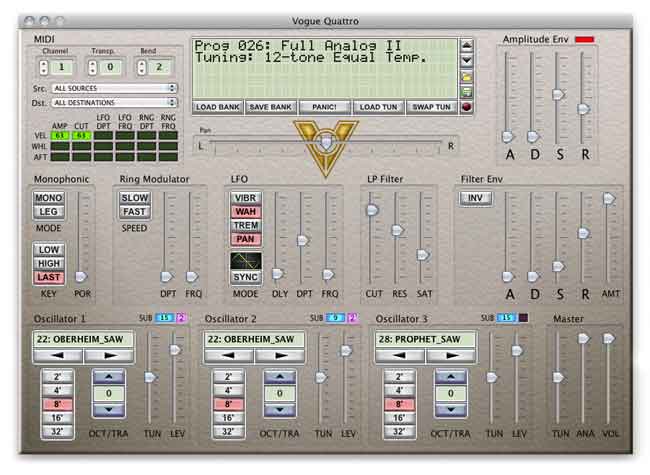 16tone's Vogue Quattro is a free standalone four-voice synth for Intel Macs . It has microtonal capabilities and it comes with a library of 3,000+ tuning files.
The direct download link is here
This is a standalone synth so you'll need Cycling '74 (free) Soundflower to re-route its output and be able to record it .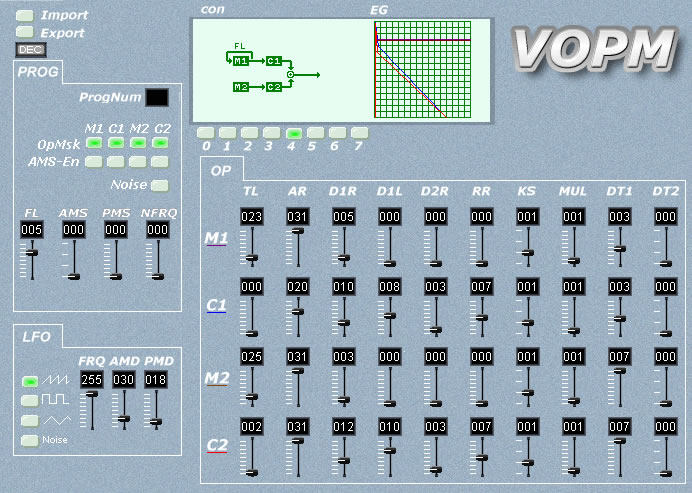 VOPM is an emulation of the Yamaha YM2151 (OPM) 4 operator FM sound chip. vopm. OPM chip was popular in the 1980s and early 1990s. Videogame fans will most likely be familiar with the Sega Genesis (Megadrive), whose sound chip is a slight variation on the OPM - the OPN. The chip has also been used in countless arcade games including Paperboy, Outrun, Metal Slugs 1-5, and Street Fighter II.
Although it may sound like a sampled instrument, MrRay SeventyThree is still synthesized, as the sound it produces is 100% calculated in real time. What characterizes this version of MrRay is a series of "imperfections" introduced in order to capture, with the highest possible fidelity, the sound of a Mark I. There are mallet noises, wooden noises, metallic artifacts and changes of volume for each single note.

Download
Complete listing
Groove Analogizer is an "audio controlled drum synthesizer", it means that like a vintage electronic drum tone generator (e.g. Simmons) the percussion sound is triggered by an audio input, not by a MIDI message. This also means that you must not load, in the host, Groove Analogizer as a VST instrument, it loads as a VST effect, usually in an insert slot.
Download

Blue Cat Audio
The Freeware Bundle will include a veritable litter of decent plugins:

Blue Cat's Chorus
Blue Cat's Digital Peak Meter
Blue Cat's Flanger
Blue Cat's FreqAnalyst
Blue Cat's Gain Suite
Blue Cat's Phaser
Blue Cat's Stereo Chorus
Blue Cat's Stereo Flanger
Blue Cat's Triple EQ

Download

basic64 is inspired by the 8 bit sounds of the classic Commodore 64.
It's not a straight emulation, but is based around the SID chip with some extras for that 8-bit retro game sound, lofi gritty noises or just plain oddness

Download

UltraSonique is high quality synthersizer.

EVM UltraSonique Features:

High quality Synthersizer,
Wavesample Player
Multi-Function Sequence Controller.
Multi-F/X

and a whole lot more.

Download
String Theory is a flexible, delay based physical modeling synth which is capable of a wide range of plucked strings, atmospheric pads and ambiences, and unique hybrid synth sounds.
Download
Antress has released version 4.95 of Modern Plugins, adding Apophis and Modern Monoizer to the bundle of freeware effect plug-ins for Windows
Download
SoundScaper is versatile and great for comb effects, reverbs and endless delays. It is has been included in most of my synths over the last couple of years
Download

H.G. Fortune has released Plutonia, a free VST instrument for Windows PC.

Plutonia features

A selection of 256 waves from AlioModularity, Seamless Textures, ASW Athmonia-a, HGF Best of 1 & 2, HGF Retro Set.
2 oscillators with osc mix, SLFO and Lazy randomize button.
3 x LFO, 1 x SLFO, 1 x S&H.
Lowpass filter with ADSR envelope.
VCA ADSR envelope.
Bass enhancer, panning (+modulation), delay

Download

Sonic Entropy has introduced Zombie Killah 2, a free synthesizer instrument plug-in for Windows that they describe as "THE ultimate badass synth".<o:p>

"Most recommended for use for lead parts, especially in Drum'n'Bass, Breakbeat, Dubstep, Jungle music

Download
Sound Blocker has introduced iMoog, a free software synthesizer for Kontakt 4 based on sounds of the Moog Minimoog Voyager
Download
This 'Performer Edition' is a simplified version of our Symptohm:Melohman powersynth, especially made for live use - but being also handy at the studio. The core of the synth, its oscillators and all the filters are there: it's the same audio engine of the 'normal' version. The only difference is that they're all already programmed/fixed for each one of the (up to 1200!) patches from Symptohm's sound library, the result being a simple and straight forward interface.
Download
2 LFOs with 19 waveforms,16 different BPM rates and manual rate
an ADSR with curves for the depth of the LFO.
A low/hi depth button
The LFOs can start when hitting a key (GATE) start when you hit play in your sequencer (FIRST) and start at any point (FREE)
Destinations are pitch, pw ,cutoff and resonanc
Download
Twelve Graphical Equalizer 1.0 (beta)

 Gold Pro Parametric Equalizer 1.4

Silver 0.8

Download
Free Music Software: KR-Reverb FS is designed for ease of use by adjusting internally the equalization and damping controls to optimal levels to produce a "warm reverb sound suitable for a wide range of application
Download
Brainworx have just released a new FREE plugin for all you Mac and PC users. BX Cleansweep is a low and high pass filter designed for use at the mastering stage
Download
a free software synthesizer, RedTron_MKV, that emulates the Mellotron MKV (essentially a double M400), one of the rarest Mellotrons ever made
Download
Hotelsinus Sound Design has released version 0.23 of TonesynthDS, a free software synth for the Nintendo DS.TonesynthDS is an easy to use matrix tone synth with a simple instrument generator
Download
Christian Budde says that the new Noise Reduction plug-in is based on a spectral gate to filter out unwanted noise in the frequency domain. The gate is based on the lightweight dynamic series and features a soft knee and customizable attack and release times
Download
Bend Box is a software synthesizer that emulates a circuit-bending device. Can be useful for making experiments and for creating various noise FX
Download
BASSCRUNCHER
Monophonic Bassline Synthesizer mit einem Quitschigem Lowpassfilter ähnlich dem tb-303.
Features:
Monophonic Synthesizer
1 OSC (saw/pulse waveform)
1 LP Filter mit 303 artiger Resonanz
Drivemode (Soft/Hard sience V1.1)
Filter Stepsequencer in 16 Stufe
Download
B8 is basically a reproduction of the old organs of the 60's-70's.It has 9 oscillators, switchable between sine and saw wave, with drawbars, vibrato, chorus and reverb.Sine waves results in tones typical of a church organ, or hammond-type sounds. Saw waves sound more like old combo organs, like Farfisas, Davoli, Crumar, for example
Download
download sg-freakshift 
Download

  * SFZ+ is rgc:audio's SoundFont player sample-playback engine, packed in a professional VST/DXi instrument.  Outstanding sound quality, stereo built-in effects, adjustable CPU/quality settings to adjust it to your hardware, fully multitimbral operation, multiple stereo outputs, several loading modes including direct-from-disk streaming and a beautiful interface make sfz+ the perfect choice for SoundFont users and professional composers.<o:p>

    * Square I offers the warmness and classic sound of the vintage analog synthesizers, combined with the fidelity and precision of a VST instrument.  A simple synthesizer, oriented to the serious music enthusiast.<o:p>

    * Cakewalk Audio FX 1 is a series of real-time audio processing plug-ins. All Cakewalk Audio FX plug-ins are Microsoft DirectX- compatible, allowing you to use them with any digital audio software that supports DirectX – including Cakewalk SONAR and other Cakewalk applications.<o:p>

    * Cakewalk Audio FX 2.  Audio FX 2 uses advanced processing algorithms to apply the classic sound and warmth of several different vintage guitar amplifiers and analog tape decks to your digital audio.<o:p>

    * Cakewalk Audio FX 3 SoundStage allows you to design acoustic environments in which to play back digital audio, resulting in unique, realistic reverb. Audio FX 3 Features Two Views: Performer's View and Room View. To create the perfect room, just click and drag your mouse to move walls and change ceiling height. Choose from different microphones, and place them inside the room. Then assign each audio track to different "performer" positions to hear custom reverb on each track. When you're finished, save your soundstage for other sessions, or use as a template for other designs. Audio FX 3 includes ready-to-use soundstages too

Download
TAL-Elek7ro is a virtual analog synth with some special features like oscillator hardsync and frequncy modulation. Including improved alias free oscillators, new developed fast envelopes and lfo's with a wide range from 0.1Hz up to 400 Hz. A free routable envelope with attack and decay is available too. This synth is useful for a wide range of sounds from percusion to deep bass sounds.
Download
X*ONE is a virtual monophonic synthesizer with one oscillator, one modulator, and one 12dB lowpass filter. Although the design is similar to Alterex's ViCON the sound of this module is described as "phatter". This basic unit has some tricks up its sleeve and is one of the core parts of Alterex's X*PAND VSTi - that will be released next year.
Download
Arracis Gold VSTi Synthesizer's most significant feature is the 4 x 8 osc step sequencer with
adjustable gatelength + modulation on gatelength. With this step sequencer you can have a quite
rhythmical output incl short blips (stepping among the oscillators in selectable sequence) plus mixing
to the normal (steady) output signal for vivid Pad or Athmos. Thus it is easy to get really fascinating sounds
even at the oscillator section only. In addtion the 2 inbuilt filters provide further means for tweaking.
Finally at the output section there is Spook fx and two delays in series incl. pan modulation for
delay and direct out for stunning spatial movement in stereo.
Download

SYNTHS from Synthgeak


sg-apcx - step sequenced noisebox synth with sound generation based on the Atari Punk Console circuit.
sg-wss1 - Wave Shaping Synth. Think VA with a twist, and some nice modulation options.
sg-apc1 - a rather simple noise machine inspired by the Atari Punk Console.
Download
Since its launch in the summer of 2009, Moog's newest Moogerfooger, the MF-105M MIDI MuRF has been an instant success.  With eight analog filters under MIDI and CV control, the MIDI MuRF is one of the most powerful and flexible sound design tools around.  Now for the icing on an already very sweet cake, Moog is releasing the MIDI MuRF Pattern Edito
Download

All Blue Cat Audio freeware VST, Audio Unit and DirectX audio plug-ins gathered together in a bundle. It's here! Save download time and get them all in a single package!

The bundle contains a wide range of modulation effects, an EQ and analysis tools to get you started with your favorite Digital Audio Workstation, for free! This bundle is available for Mac and PC, in DirectX, Audio Unit and VST plugin formats. Enjoy!

Download

Dallas Hodgson / Open Ambience Project has announced the release of SHEPPi(Stereo Haas Effect Ping Pong Inverter), a stereo image enhancement tool modeled after the K-Stereo Ambience Processor by Algorithmix.

SHEPPi imparts a subtle, natural sense of space thanks to a combination of EQ'able synthetic early reflections, M-S widening and inverted stereo delay feedback.

This plug-in has been enhanced for both track insert as well as aux send applications, making it an excellent tool for both mastering and stereoizing purposes.

Download

HARD LINE - Industrial Distortion - FREE VST




Our first effect plug in, (and it's FREE!) Custom noise based distortion effect ( VST ) will take your sound from a clean 'natural' gain to an extreme level of distortion that simulates a white noise waveform at it's highest setting.
See the demonstration videos here and here!

Single knob design:
- GAIN: Lowest setting is pure bypass, highest setting is extreme distortion, almost to the point of white noise.

Download
The A-150 is a new and very improved version of our older amp, the A-110. Intended to enrich your sounds by blending both dry and wet signals, the A-150 includes a dry channel as well as a tube-simulated channel with a compressor, 9-Band EQ & five-mode filter (three different lowpass settings, highpass and bandpass). Designed for everything from drums to guitar, bass, monosynths and electric organs / piano, the A-150 serves as an aggressive, versatile amplifier. 
Download
Blister is designed to be used only when all other attempts at making something sound horrible have failed. By combining tube-style gain, bit crushing and a synthesizer that detects your signal frequency, Blister barfs out a stew of noisy, atonal junk along with a variable amount of your original signal
Download
Abyss is a very simple synthesizer effect intended to be inserted on your bass drum channel. While allowing the original signal to come through untouched, it adds a secondary layer of tunable, low end bass synth. This is a very easy way to add controlled low end to your bass drum without obliterating it with an equalizer
Download
Designed with electric pianos, strings and pads in mind, Equivibe is a hybrid of an EQ and a vibrato effect. After splitting your input into 9 bands, those relative frequencies are then individually modulated by their own dedicated oscillator -- which is, in turn, modulated by an additional oscillator
Download
The A-110 is a tube amp simulator with a built in 3 band EQ, compressor, lowpass filter, secondary tube channel with 4 amp models, dry output, etc. Although it was designed with drums in mind, the A-110 is a great tool for giving pianos, synthesizers and guitars a sometimes much-needed "umph" that can result in a more gritty, interesting sound
Download
Four effects units -- a re-texturizer that adds 'crazy stuff' to your sounds, a stereo consolidator, a stereo separator and a destruction effect that combines several methods of disortion
Download
The B-400 is a simple, yet robust synthesizer that provides a myriad of minor tonal variations to a core sound that falls somewhere in between an electronic piano and a basic poly- synth. This VST utilizes three oscillators (with 32 waveforms each) as well as a leslie / vibrato style flutter engine output as well as two other main output channels; one being a simple clean out, and the other a tube simulator with a 3-Band EQ. Each oscillator is able to be coarse tuned. Special thanks goes to Etric Van Mayer for his excellent Oscil8R SE oscillator module
Download
Mindrot is an experimental synthesizer that primarily creates its sound by modulating an envelope generator. After that things start to get hazy: 14 faders, 13 buttons and 4 knobs of pure, unlabeled, modulation chaos
Download
Based around Etric Van Mayer's LifeForce Sequencer, this auto-synth allows you to create, load, save and run patterns designed within the rules of John Conway's Game Of Life. The output is fed into three robust operators and then strung through a handful of effects (distortion, bit crushing, modulation, feedback modulation, etc.). The result is a pattern-based, rhythmic droning synthesizer with immense possibilities for tone variation
Download
Both unique synthesizers with very different methods and purposes. Melodikon is an experimental synth derived from ideas that went into Oceans (found below), producing gobs of melodic and sometimes crusty goodness. IceClimber is more geared towards live performances. Designed around the idea of a 16 step sequencer, each 'step' in IceClimber contains a full synthesizer channel strip with all kinds of controllers for you to modify as it plays (including pitch input, looping resets, sequencer freezing, bit crushing, etc.)
Download
Two synthesizers. Oceans is an experiment in filter modulation that produces an airy, flute-like, haunting sound. The other, Atlas 1, is a three operator beast of a synth. With feedback loops and atypical modulation methods, the result is a mutant FM synthesizer that finds itself at home within droning, lush soundscapes
Download
Fully customizable, analog modeling drum machine (no samples!). Each sound is tunable, opening the doors for drastically different drum kit presets. The amplifier stage contains a tube simulator with pre and post gain as well as a clean output.
Download
Three synthesizers (two mono, one poly) based upon various cross-modulations and feedback paths. While they are definitely up to the task when it comes to barfing out obnoxiousness and noise, they're also able to create plenty of pleasant sounds that add fresh texture to otherwise basic synth tone
Download
More free VSTs