Client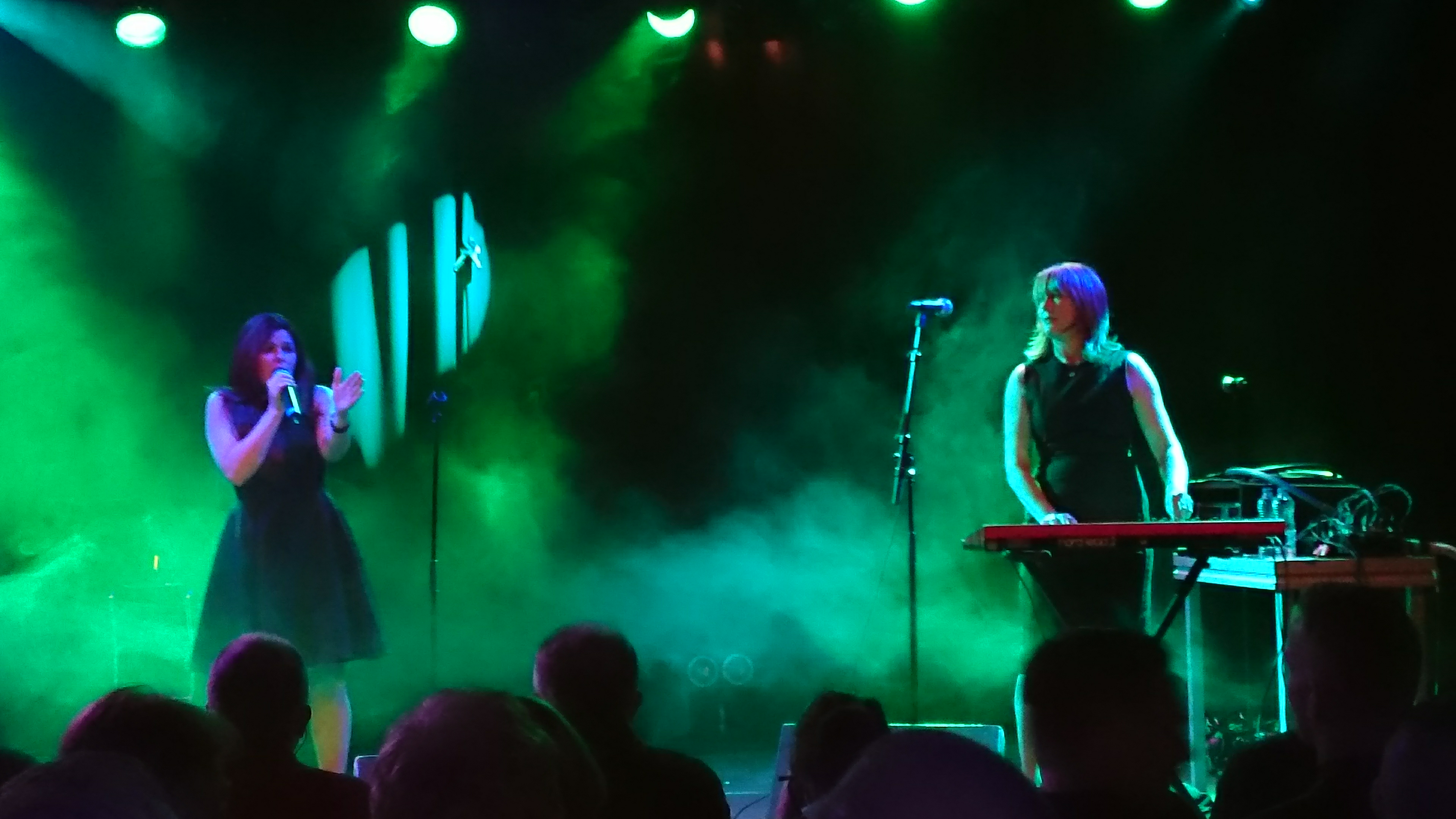 Gothenburg, Sweden, is hosting the Electronic Summer festival featuring acts like Covenant, Aesthetic Perfection, as well as the popular UK act Client, that has been part of the electro/synth pop scene since 2002. We remember watching their very first live performance back then, although at the time there were three client's on stage now they are apparently two (at least in this line up). Since the days when they were signed up with Andy Fletcher's label there has been several clients passing by in the line up, with one remaining anchor client. Stereoklang caught up with Client for a quick chat right before they were due on stage.
Client put a lot of attention to their outfits on stage, like vintage female army outfits, and we discussed the importance of this.
"Client is and always have been future pop art band", and they let us know that the music always come first, but that their style is of course a key ingredient and that they have now chosen a new look called black widows to provide a bit of a Sopranos and mystique on stage, and a spice of New York. "We dress as what feels relevant at the time, and we want to show authority".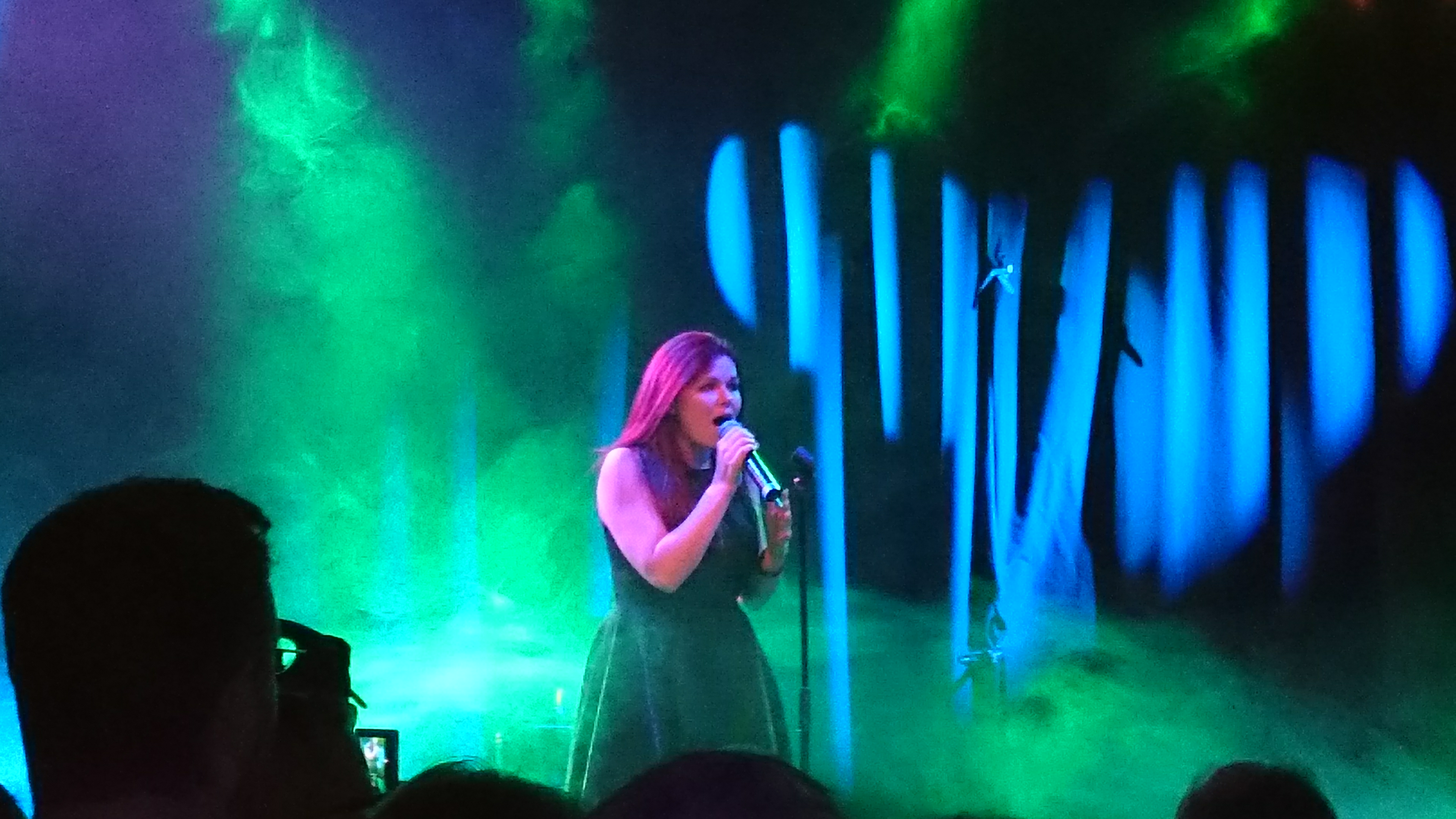 The sound of Client has not changed much since we heard them back in 2002 – catchy melodies with heavy bass lines and strong vocals are just as relevant now as it was then, however Client has let us know that the new album has set course in a slight different direction: "Harder bass lines, a bit more sexy and flirting more with the dark scene". This led us to ask what acts they were both inspired by and looked up to, and not really, we believe, to anyone's surprise they mention the classic acts like Depeche Mode, Kraftwerk and Die Krupps. More surprising was the tossing in of Madonna into the equation, although focusing on her style of singing.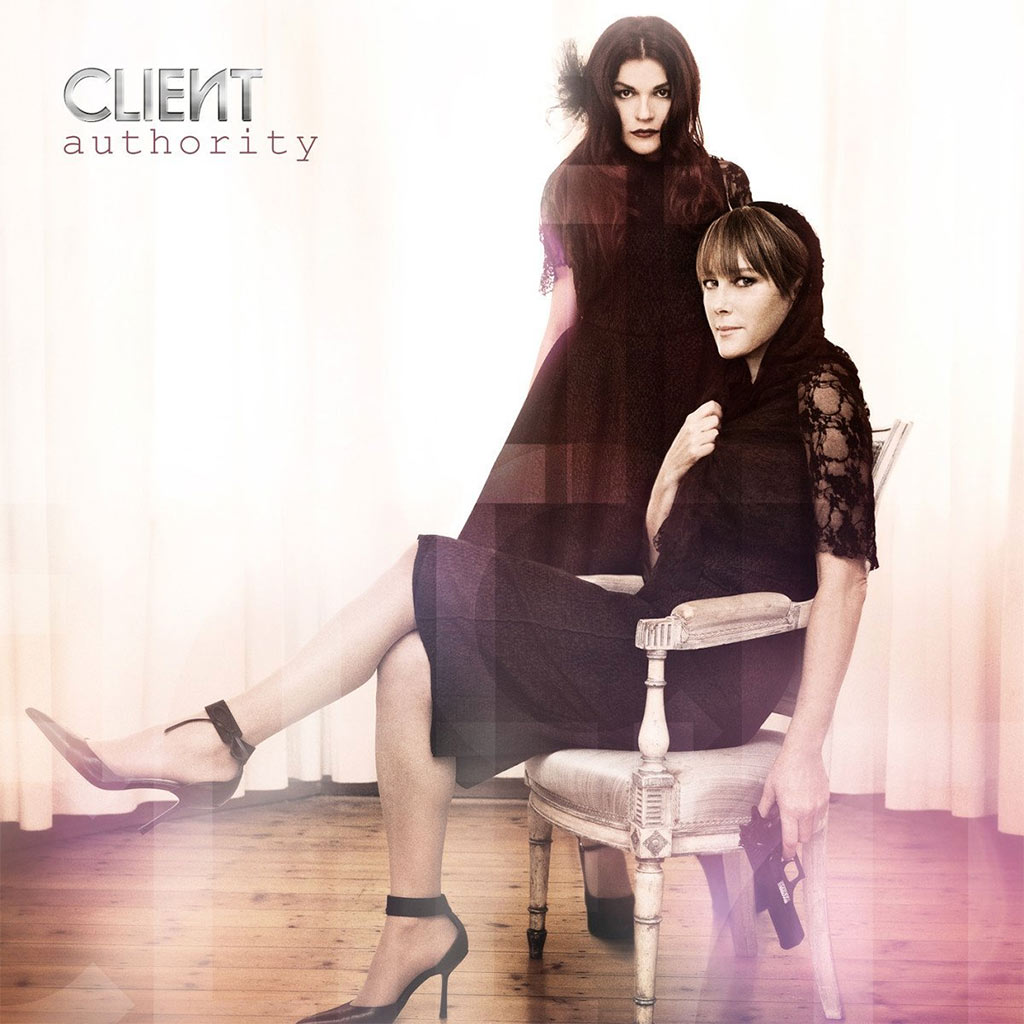 As mention in the beginning Depeche Mode's Andy Fletcher played a key part in the start of their career, but that collaboration is no longer present and for their new album they looked for inspiration elsewhere and approached David Francolini to have him produce the new album Authority that was released in March 2014. "Authority" has been described as an addictive powerhouse of minimal electronics, groovy rhythms and mercilessly catchy melodies.
Or as they put it themselves; "It's the best album we have ever made. It is a timing thing and there is really nothing really like it out there."
As we continued to speak about the new album we came to discuss their studio set up, which according to themselves has changed quite a bit from the early days when they were in the hands of quite cheap stuff, now they have invested in one more expensive machine, apart from the Nord Lead they are also using on stage. And apart from the standard software DAWs like Pro Tools, one key ingredient that made a big impact on their latest release was to work with a real SSL Desk (Solid State Logic), which as they said: "It really gave much more warm vocals and sound palett".
Client has for long have a strong fan base in Germany, and although we all know that the electro scene has always been highly popular in Germany we wondered whether they had any ideas apart from this that has put Client high on the charts there – is it all about the uniforms…
"Yeah, the Germans do like uniforms, but to be honest, it all boils down to the music in the end of course. We sold the music back to them". We believe we all know what bands and artists Client are referring to, but they also talk warm heartedly about their long time hero David Bowie, and the still strong love for the Berlin music scene. Bowie would obviously be a dream to work with and although they have not been very active when it comes to collaborations they do mention some activities involving Covenant, Karl Bartos and The Libertines.
Future – as far as we could tell no new material is in the making at present and most of their time going forward will involve touring and as they said themselves that we have come to a point where we can allow ourselves a little bit of cherry picking – so stay tuned for Client coming your way soon.