Synthetic Kits
Reason Refill review: Synthetic Kits by Nucleus Soundlab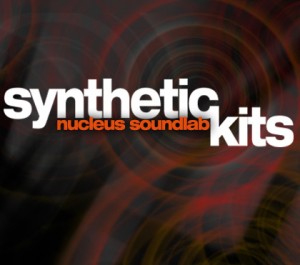 Time for a new review, this time I have had the opportunity to review the recently released Synthetic Kits refill from Nucleus Soundlab.
This is what Nucleus says about the refill: Synthetic Kits uses Thor, Malstrom and Subtractor to go beyond the tired, old x0x electronic drum sounds. Instead of retreading that synthesis ground, Synthetic Kits continues on to create kits based on FM synthesis, formants, granular and more! These kits will work extremely well in a variety of genres – EBM, trance, filmscore, ambient and even pop.
And I must say that this is a refill well worth investing in, the Combinator kits included are very tight, new thinking and good sounding. If you are making electro, synthpop, ambient or electronic music you will definitely find several Combinator patches that will fit nicely into your songs and add that extra spice. The only thing that disturbs me a little is that most of the patches are auto-triggered, which means that they more or less acts like a rex-file – in essence a little hands-on is needed if you want them to follow your specific needs.
The Combinator patches are as mentioned well designed and I especially enjoy the handling of the bass in the patches. It is quite easy to add specific FX sounds and beats, but adding a well tailored bass that so easily fits with electronic compositions is what makes this refill very attractive. There are also specific sounds for Malström and Subtractor in the refill, but it is the Combinator patches you pay for.
Something that is very useful is that these kits are composed out of pure Reason synths, and you are able to tweak them into totally new sounds in any way you like based on the fact that there are fully-mapped Combinator and Thor knobs. I have done some extensive experimenting with the patches and they are working properly all the way.
Rating: ☻☻☻☻☺
If the refill had been bigger it would have received five smilies.
News from Nucleus:
Pure Synthesis Refill Bundle Released + Demo Links
Nucleus SoundLab is proud to announce the Pure Synthesis Refill Bundle. Pure Synthesis contains not a single sample, but instead pushes advanced synthesis in the Reason environment to the absolute limit! Read on for more info on each individual Refill included in the bundle.
Demo links: