Pantheon II
Pantheon II – probably the best Reason refill in 2009
I have had the great opportunity to review the Pantheon II Reason Refill during the past week and I must conclude that the Pantheon II is probably the best refill released during 2009. I had high hopes of already when I downloaded the Demo refill, which contained some 15 or so exciting CMBs.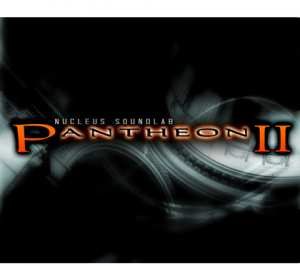 And after have been playing around with the full Refill, containing more than 10 times as many high quality CMBs, and from my perspective bonus material in the shape of straight forward sounds for the now almost ancient Subtractor, but also for Malström and Thor, I can only conclude that this is worth investing in. Perhaps some might argue that it is somewhat small in size, but trust me – they are nicely handcrafted little gems.
The Refill is mainly, I would say, suited if you are in to making electro, electronica,g litch or ambient music styles, but I am sure you will be able to spice up your dance/tecno tracks as well with several of the CMBs included. What I am most impressed with is the clarity and the mix of sounds, often you come across nice lead synth sounds and ARPs that you want to make use of, but you often have to make some tweaking to them to make them morecrystal clear, this you do not have to worry about here. Another things that feels refreshing is the Pantheon IIs take on pads. Normally you will find these utterly boaring ambient electro/Tanering Dreams type pads (well you will find a couple of them here as well), but PantheonII broadens the spectrum and has produced some more complex pads that are fit for any modern type ambient track.
Downsides are few; you could of course always want more, but I am personally not very keen on CMBs saved in autorun format, since I seldom need the CMB to dictate how and when I want to have it play, which means you need to go in and remove this little feature, if I want autorun stuff I go to REX files.
The bonus section is pretty standard at least if you look at the Subtractor and Malström stuff but adds value if you want to play around with the sounds in more detail or simply work in the matrix to produce fat bass beats. 244 Thor patches is another thing, here Nucleus shows that they know how to treat a powerful synth, I have just begun to explore these sounds in detail, but so far – Nice

Conclusively: My favorite refill launched in 2009 and I already have inspiration coming for 3-4 new songs that you might here from me during 2010. Download it here >>
What Nucleus says about it:
Nucleus SoundLab proudly releases Pantheon II, the next in their series of ultimate Thor Refills for Propellerhead Reason 4. Pantheon II carries on the the fine lineage set by the original, with a massive new variety of intricately constructed patches ready to inspire you. Once again, these patches inner workings are revealed with refined and detailed PDF documentation.
Imagine a Refill without compromise. Instead of patches consisting of a single good idea, you'll find patches that contain several great ideas, tweaked to absolute perfection. As is now the Nucleus SoundLab standard, these patches are totally unique and fully mapped – ready to start or jump-start your new track. You won't have a problem finding a suitable patch either – not only are all Combinators categorized intelligently across diverse categories, but all Thor patches are as well!
The original Pantheon brought detailed and informative patch documentation to mainstream Reason Refills. Now with Pantheon II, that concept has been further refined and fine-tuned. PDF bookmarks now make finding the exact patch you are looking for simple. Further, the new documentation is more concise and takes up less pages, while offering even more useful information about the performance, inspiration and design behind every patch!
Pantheon II doesn't seek to retread old ground. If you already own Pantheon I, you'll find virtually no sonic overlap. Instead, new directions are explored: Malstrom/Thor hybrid synthesizers are featured; hardware-inspired monophonic beasts are uncovered; the Thor Step Sequencer is harnessed and taken to the next level; massive atmospheric washes using wavetable and FM techniques are explored; and RPG8 creates both classic dance arpeggios and exotic and delicate physically-modeled algorithmic patterns.
Details:
173 fresh and unique Combinators.
244 Thor patches.
30 Subtractor and Malstrom patches.
8 .rps demo songs.
All Combinator and Thor rotaries/buttons uniquely mapped.
All Combinator and Thor patches categorized intelligently.
PDF Design documentation for each patch, detailing important aspects of its design, inspiration and performance.
Listen to what Pantheon II offers by downloading the videos and MP3 demos on the right panel. In addition, a Demo Refill is available for free download. Every single MP3 demo is also packed inside the full Refill in .rps format, allowing you to examine their sequencing and sound design construction in detail.