PLP – EBM Industrial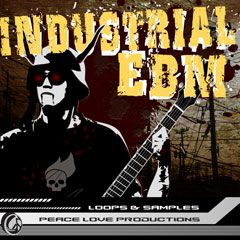 Review of PLP's latest EBM Industrial loop release
PLP has been kind enough to send me one of their latest loop releases for review. It's called Industrial EBM, which I thought was very appropriate considering what this blog is all about; electro, EBM, synth music type stuff.
And I must say that one of the hardest things to find in loop universe is good, fat EBM bass loops – it really seems like everyone keeps these to themselves. PLP has actually thrown in a couple of high class EBM loops that I wouldn't mind using in my songs, but greedy as I am, I of course want more of the same

Overall impression is that this loop library is a very good start for anyone who wants to dive deeper into the industrial/EBM scene; several nice intro sounds and drum samples are available. I am especially fond of those that give that metallic feeling to the beat; good metallic sounding beats are fairly hard to get by. They have also added an entire section of midi-files that might trigger your creativity, although they do not take you all the way, which is not the intention either of course.
Apart from wanting more bass loops (as I always do) I think this loop release is good value for money, but (there always has to be a but) I would down prioritize on the one shot drum samples for the next release, since the market is totally swamped by one shot drum sounds and special FX sounds and very easy to come by.
I am very much looking forward to the next release in this field there are too few and PLP has shown us the way.