Daybehavior
Daybehavior's Paulinda interviewed on their come back on the synthpop scene
Stereoklang got an exclusive talk with lead singer Paulinda Crescentini in the Swedish synthpop act Daybehavior, who recently announced their come back after almost 7 years in complete silence. With a new single out "It's a game" and a new album planned for release this winter, we had to have a chat about their music and future plans. And of course a bit of insights into the hardware and software being used in their studio, somewhere hidden in central Stockholm.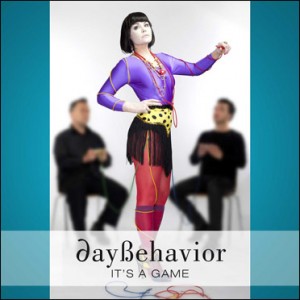 Daybehavior is a trio consisting of Paulinda, Carl and Tommy, and having lost one of the band members for a retreat to Thailand it was a nice surprise to us all when suddenly after 7 years there was a sign of reunion. Although all members have continued with music in one form or another during that long period, e.g. Carl is a full-time musician and producer, the drive to making music together again brought them back together and the music video "City Lights" was released earlier this year.
Paulinda tells me that the new album, that will contain 12 new songs, is the best that ever has come out of the band and one success factor is that they now are all closely involved in the song writing process. Carl is the producer master mind, Daybehavior produces everything themselves as for now at least, Tommy often starts off the process by sending a demo from Phuket containing a general sound structure, to which Paulinda will add melody and lyrics. Paulinda and Carl, both frequent Logic users, will add to the song and after a few bounces across the globe they are ready for studio recording at Carl's place.
With titles like "City Lights" and "It´s a game" I asked Paulinda what her inspirations came from in the song writing process and needless to say she, like many others, finds it most difficult to write happy lyrics for the dance floor. You need to search your memories, read other lyrics, get into the right mood of things to get it into place. With a clear synthpop profile and with Tommy and Carl growing up during the 80s it is not hard to know who their main inspirations are, so I asked her what they are inspired of on today´s electronic music scene. Personally I get loads of Ladytron vibes, but Paulina also mentions Junior Boys, The Knife and Booka Shade as great inspirations. Paulinda, being part Italian I was kinda hoping she would mention "classic" acts like Scotch, but no that was before her time.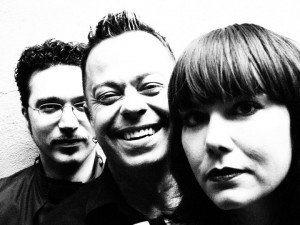 Although coming in to trade secrets, meaning what you will actually find in the Daybehavior studio without revealing too much, we can inform you that you will definitely find a Jupiter 8, KORG Mono/Poly and some additional KORGs and Yamahas. From a software perspective some favorites include Vanguard, Adventus, Prophet 5, Arp, Ppg wave. Needless to say you will also on the effect side find the Echoboy tossed in there in the mix. Although seldom seen playing live, when it happens the Jupiter 8 will be on the stage, paired with Siel Opera and some master keyboards.
The new album is according to Paulinda much more about having fun and doing what they feel is right, without too much focus whether it will sell or not. The three sharing the same vision was something that made this a real kick-start to their come back. Discussing this I was curious about their video "City Lights", what's all this with Las Vegas? Easy answer from Paulinda, it needs to look slick and in harmony with the music, and of course the lack of resources makes it difficult to make a full-blown feature video with real footage of the band.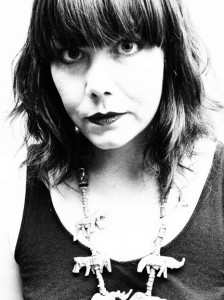 Finally I asked Paulinda two questions; where comes the band name from and when will we see you performing live. The band name Daybehavior comes from a mix of two of our favorite songs – Human behavior and Daydreaming, and unfortunately we will have to wait until the spring until we will have a chance to see Daybehavior live.