First tests of the AppCordions.com Micro-SqueezeBox Accordion app for the Apple Watch.
Check out all Accordion, Concertina, and Bagpipes iOS and Android apps!
Background video description:
Having fun with the Moog Sub37 sequencer.
This is my first real encounter / jam with the Sub37 since I got it a few days ago.
The step sequencer is amazing and highly tweakable live ; and with the new firmware, it gracefully turns everything you throw at it into something musical.
Started with an init patch and took it from there.
Recorded straight into Ableton via the Scarlett 6i6 with just a touch of reverb.
Drums courtesy of the Aira TR-8.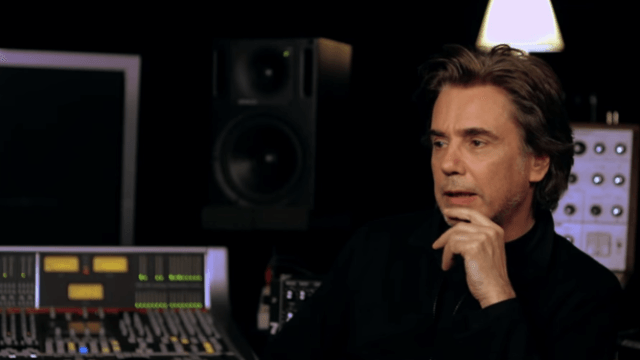 Jean-Michel Jarre today announced the full details of his upcoming albumElectronica 1: The Time Machine, which features Jarre's work with fifteen collaborators.
Electronica 1 ranges from work with newer artists like Gesaffelstein andLittle Boots, to songs with electronic music veterans such as 3D of Massive Attack and Moby, and fellow electronic music pioneers Tangerine Dream and John Carpenter. The album offers Jarre's personal vision of electronic music over the decades.
The track listing for Electronica 1: The Time Machine is:
1) The Time Machine (JMJ & Boys Noize)
2) Glory (JMJ & M83)
3) Close your eyes (JMJ & AIR)
4) Automatic (part 1) (JMJ & Vince Clarke)
5) Automatic (part 2) (JMJ & Vince Clarke)
6) If..! (JMJ & Little Boots)
7) Immortals (JMJ & Fuck Buttons)
8) Suns have gone (JMJ & Moby)
9) Conquistador (JMJ & Gesaffelstein)
10) Travelator (part 2) (JMJ & Pete Townshend)
11) Zero Gravity (JMJ & Tangerine Dream)
12) Rely on me (JMJ & Laurie Anderson)
13) Stardust (JMJ & Armin van Buuren)
14) Watching you (JMJ & 3D (Massive Attack))
15) A question of blood (JMJ & John Carpenter)
16) The train & the river (JMJ & Lang Lang)
Electronica is a two volume project with 30 Collaborators in total. The first volume will be released October 16 (but can be pre-ordered now via iTunes and Amazon, withVolume 2 to come in Spring 2016.
Giving the ancient synthesizer a new lease of life with the ARPIE from Jason Hotchkiss! Check out his other goodies here https://www.tindie.com/stores/hotchk155/
Synth Explorer DX7 is available here http://www.loopmasters.com/genres/81-…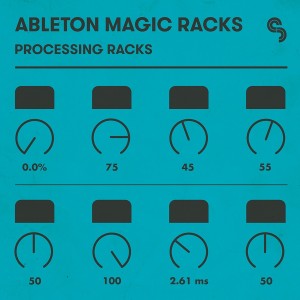 Sample Magic has announced Ableton Magic Racks: Processing Racks, a collection of 5 powerful mixing and creative FX processing racks by Hedflux for Ableton 9.
Take your sound processing, track mix-downs and live set performances to the next level with our advanced mixing and creative FX racks. Processing Racks contains five powerful racks designed to give you complex sonic manipulation with the simplest of macro controls.

As always, each rack has been painstakingly sculpted to meet the demands of modern electronic music producers and performers. Vigorously tried and tested both in the studio and in the club, these five racks will help give your music a truly unique sonic stamp.

Built solely using Ableton's native tools, each rack utilises complex processing chains to offer highly flexible, powerful and dance-tailored FX manipulation and mix processing that will become and indispensable part of your music production arsenal.

All five racks have eight simple macro knobs to control custom reverbs, delays, beat-repeats, gates, distortions, filters and multi-band compressors to offer unrivalled production know-how with the minimum of fuss.

For advanced users there's endless possibilities as all racks are totally customisable – open them up, tweak parameters, change routings, swap in and out tools – so they fit your workflow seamlessly.
Ableton Magic Racks: Processing Racks is available for purchase for £14.90 GBP.
BeatSeeker is a responsive Max for Live device that adapts Live's tempo to stay in time with a drummer or other rhythmic audio. It lets bands maintain their natural groove when performing with Live. The device has been developed by Andrew Robertson, based on research at the Centre for Digital Music, Queen Mary University of London.
Learn more about BeatSeeker: https://www.ableton.com/packs/beatsee…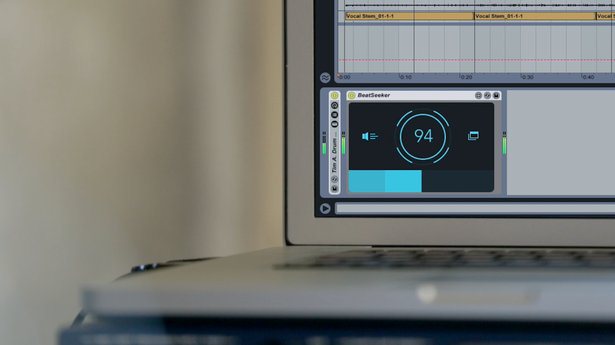 BeatSeeker works by detecting the BPM of any rhythmic audio signal and matching Live to its tempo. Then you can launch clips and BeatSeeker adapts Live's tempo to respond to the signal and keep on the beat.
Drummers can switch between playing to a click or having Live react to shifts in tempo by using one simple control, which can MIDI-map to a footswitch or other controller.
BeatSeeker is designed for use with live drums, but can also be used by DJs to sync Live with turntables, or with any other rhythmic audio signal used in performance or production.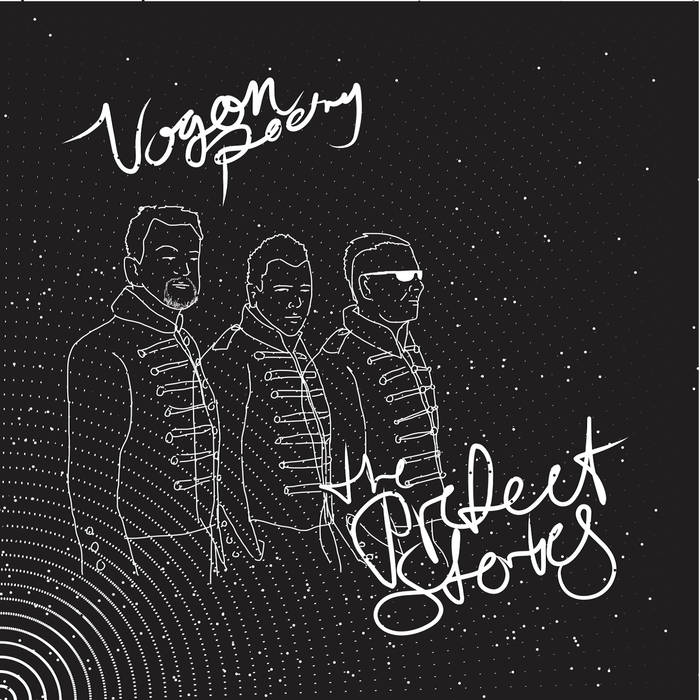 The Prefect Stories is the second album by Vogon Poetry and is a bit darker and dirtier than the previous album Don't Panic.
It can be described as a marriage between bands such as IAMX, Depeche Mode and more electronic sounding acts like Yazoo and Swedish Elegant Machinery and SMPJ, although with the distinct Vogon Poetry sounds and lyrics always present.The Prefect Stories consists of 9 tracks (Bandcamp version has an exclusive 10th bonus track!) that spans a wide spectre within the electro pop genre, such as sci-fi themed electropop hit "Hyperspace Bypass", the more sombre Never Too Late and synthpop gem Moments. The album delivers both dark and gloomy tracks such as "The great big nothing" and energetic up beat tunes such as "Afraid".
Catchy melodies and clever lyrics combined with the voice of John sets the Vogon Poetry atmosphere and makes for a moment of pure electro pop pleasure.
The Prefect Stories is released on ScentAir Records
Vogon Poetry is stationed in Gothenburg, Sweden and consists of the three members: Roger Tell, Daniel Önnerby and John Andersson.
Contact & Booking: vogonpoetrymusic@gmail.com
Web Page: vogonpoetry.band
Facebook: vogonpoetrymusic
Twitter: vogonpoetryband
ScentAir Records: scent-air.com
released 28 August 2015
Music & Lyrics: Roger Tell
Music & Lyrics (3): Chris Corner
Music (9): Roger Tell & Daniel Önnerby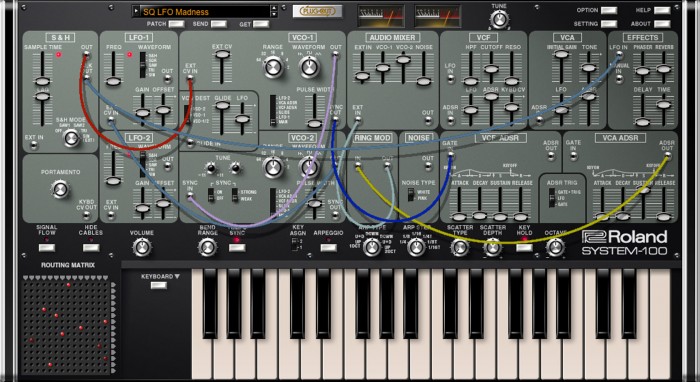 Roland has announced the release of the SYSTEM-100 PLUG-OUT Software Synthesizer, a modern reproduction of the now-legendary semi-modular monosynth from 1975.
It integrates the features of the original Model 101 Synthesizer and Model 102 Expander units, resulting in an incredibly fat and uniquely versatile two oscillator monosynth with modular routing capabilities.

Designed for SYSTEM-1 and 1m as well as Mac and PC hosts, the new SYSTEM-100 uses Analog Circuit Behavior to faithfully recreate every detail of the warm, expansive sound of the original, with a level of authenticity that can only come from Roland.
SYSTEM-100 PLUG-OUT features
Perfect replica of SYSTEM-100 sound and behavior.
ACB provides expansive, liquid tone of the original.
Model 101 Synthesizer and Model 102 Expander in a single instrument.
Sophisticated architecture with dual VCO, dual LFO, S&H, Ring Mod, Noise and more.
Versatile semi-modular patching capabilities.
Integrated Phaser with modulation inputs, Reverb and Delay.
Advanced arpeggiator with Scatter capabilities.
VST, AU and PLUG-OUT compatible.
The SYSTEM-100 PLUG-OUT Software Synthesizer is available for purchase for 175 EUR. SYSTEM-1 and SYSTEM-1m owners receive a discounted price by logging into their account.
Ambient musician and composer, Robert Rich, is well-known for creating immersive soundscapes that transport the listener to another place. While studying in Stanford's Center for Computer Research in Music and Acoustics during the 1980s, Robert would perform nine hour "Sleep Concerts" – influencing the REM sleep cycle of the audience with auditory stimulus.
During a visit to the Moog Music factory in Asheville, NC, Robert engaged in an atmospheric session with the Moog Modular System 55. Controlling the massive hand-wired synthesizer, Robert orchestrates a sonic continuum that evokes the perpetual organic motion of the natural world.
GForce's Dave Spiers takes a detailed look at the Korg 800DV or MaxiKorg. A Dual Voice and lovely synth from the early 1970s that was used by Vangelis, Soft Cell and Kitaro.