Discover what the AudioFuse, the Next generation audio interface has underhood!!
More info:
http://www.arturia.com/audiofuse/over…
Features
14 Input, 14 Output channels
4 analog inputs: 2 x Mic/Instrument/Line, 2 x Phono/Line
4 analog outputs; 2 analog inserts
ADAT I/O, SPDIF I/O; Word Clock I/O
MIDI I/O; 3-port USB hub
2 microphone preamps with DiscretePRO technology
2 RIAA phono preamps
Latest generation 24-bit AD/DA converters at up to 192kHz sampling rate
Option for analog soft-clipping
Talkback feature with a dedicated built-in microphone
A/B speaker switching Direct monitoring
Separate Master and Monitor mix channels
USB interface with PC, Mac, iOS, Android, and Linux compatibility
Aluminum chassis, leather-covered top
Official music video of the song "Timelessness", taken from the album "Memories" released in March 2015.
Order the album "Memories" at:
[Europe] http://thyxmusic.com/store/en/mindina…
[World] http://www.metropolis-mailorder.com/p…
Credits:
Music Video produced by Dogfella Studio
https://www.facebook.com/dogfellastudio
twitter.com/dogfella_studio
Instagram.com/dogfella_studio
www.dogfella.co.uk
Director: Paris Seawell
Girl: Dandan Liu
Man: Hugo Nicolau
So, I got hold of stems for some obscure Wulfband song.
I tried to make the video in their usual style (basically just remove colors and lower brightness?). Hope you like it!
New track from The Operating Tracks
Berlin's Schneidersladen aren't quite like other music gear stores, starting with their hidden location above a grocery store.
And then there's their incredible rotating rack of modular gear. We sped it up so we can stare dizzingly and watch. Guessing this doesn't exactly work as aversion therapy.
Euclidean rhythms generated by the new Knit Rider sequencer modular from Bastl Instruments (CZ) – at a workshop hosted by Schneidersladen, Berlin. More to come.
Quick live jam on the modular from Bastl Instruments (CZ) – at a workshop hosted by Schneidersladen, Berlin. More to come.
Leftfield have announced their new album and put out a track on SC  for the new album 'Alternative Light Source'. The usual 'pre-order it now and get a track immediately' offer is on.
The band is playing what passes for a UK tour these days, with live dates in June for Bristol, London, Manchester, and Glasgow. Head to http://www.leftfieldmusic.com for tickets and more information.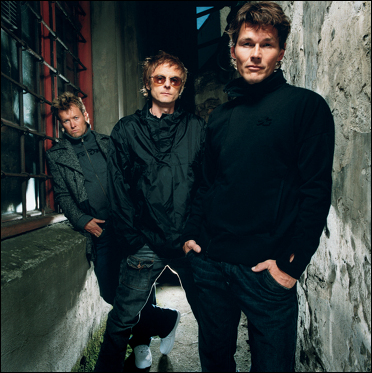 Yesterday it was officially announced that a-ha have reunited, it was done at a  press conference at the Norwegian Embassy in Berlin.
Present were Paul Savoy, Morten Harket and Magne Furuholmen. The trio also released some specific details during the press conference. A new a-ha album, "Cast In Steel", will be released this fall to be followed by an international tour in 2016. "Cast In Steel" is the follow-up to 2009's "Foot of the Mountain" and will be out September 4th 2015, 3 weeks before the band plays at Rock In Rio in Brazil and 30 years after their first single "Take On Me" reached the number 1 spot around the world.
Surprisingly, it's Alan Tarney, the man who produced a-ha's first 3 albums, which has now produced "Cast In Steel".
a-ha will hold 15 concerts next year – 13 in Germany, in addition to one in Zurich and one in Vienna. Currently no other concerts have been announced though it's pretty sure that more will follow. These are the first tour dates which have already been announced Germany:
April 3 – Stuttgart Schleyerhalle
April 4 – Zurich Hallen Stadium
April 6 – Munich Olympiahalle
April 7 – Leipzig Arena
April 9 – Nuremberg Arena Nürnberger

Versicherung

April 10 – Vienna Stadthalle
April 13 – Berlin Mercedes Benz Arena
April 14 – Hamburg O2 World
April 16 – Bremen ÖVB Arena
April 17 – Hannover TUI Arena
April 19 – Halle Gerry Weber-Stadium
April 20 – Oberhausen König-Pilsener-Arena
April 23 – Mannheim SAP Arena
April 24 – Frankfurt Festhalle
April 26 – Cologne Lanxess Arena
Craig Leon, famous for his work with The Ramones and Blondie, as well as his work in the classical arena with such leading artists as Luciano Pavarotti, Joshua Bell and Sir James Galway, talks about the inspiration behind and the process of creating his latest record: "Bach to Moog."
In 1968, the album 'Switched On Bach' inspired many musicians of the time to explore the wondrous new world of synthesized music making. This ground-breaking album was the first ever to take standard classical repertoire and interpret it solely on a device which generated new sounds electronically. Although there had been research and sonic experiments earlier, it was after this breakthrough release that the synthesizer entered the mainstream of modern experimental and pop music recording.
As a welcome extension to the synthesized exploration of Bach's music and the many creative opportunities that opened up 50 years ago, 'Bach to Moog' album integrates the Moog modular synthesizer into the orchestra as a solo instrument, in ensemble and also as a processor of other instruments.
Album Preorder Links
iTunes: http://smarturl.it/lc-bachtomoog
Amazon: http://smarturl.it/lc-bachtomoog-cd
Bach to Moog, the new album from composer, arranger and producer Craig Leon, showcasing the newly re-issued Moog System 55 Modular Synthesizer featuring the works of Johann Sebastian Bach is available for purchase on iTunes and Amazon.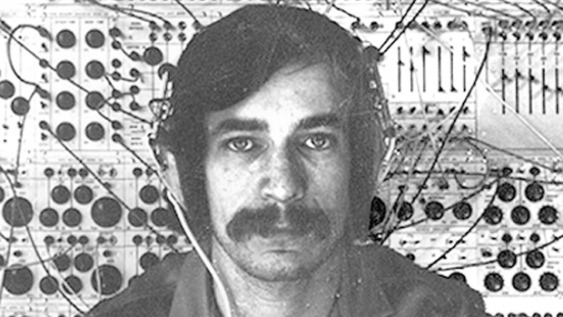 Don Buchla has filed a lawsuit against the current owners of Buchla Electronic Musical Instruments for $500,000 as he claims they are in breach of contract and that he was forced to sign an unfavourable deal and was treated "with oppression and malice.
The brand was sold in 2012 to  Australian company Audio Supermarket Pty. Ltd. after Don's battle with cancer that left him unable to continue with the day-to-day tasks of sales and marketing. The sale was made to ensure cash for Don's future and to give him the freedom to continue developing products. He was employed as chief technology officer at BEMI, however the suit alleges his position was terminated "without good cause" in 2013.
The suit was filed in California yesterday, alleging that  BEMI breached the  Asset Purchase Agreement of Buchla & Associates by "failing to use reasonable business efforts to reach sales targets." Additionally that he was promised $440,000 for the sale, but has been paid less than $110,000.
The lawsuit is attempting to regain the original companies assets, intellectual property and existing orders, as well as compensation for damages.  Looking at the details of the claim, its not been an arrangement that has worked out, with Don alleging he was forced to sign a "highly unfavorable, one-sided Memorandum of Understanding with Audio Supermarket". It goes on to state that the agreement was intended as an opening for negotiations to proceed rather than the final agreement itself.
In the suit it is also stated that Don believes that a stroke suffered in 2014 was the direct result of stress incurred by the defendants "breaching activity and bad-faith conduct".
Don Buchla is widely believed to be the father of West-Coast synthesis. His designs have inspired a massive amount of development within the Eurorack community in recent years.
Its a shame that this isnt obviously working out for Don as we have seen a new Music Easel in production, though this has yet to be made in significant numbers.
You can find the original court filing here.