Demo of some sounds from the above mentioned sound set. With this pack I tried to get closer to the sound of an analogue synth. Of course, a VA can replace an analogue, but if you already own a NL3, you can try make it sounds like an analogue synth. Please ignore the sound that get stacked on the background, sometimes my Logic Pro is having fun sending MIDI signals (I noticed only after I finished the demo.
Presets can be found at: http://www.albaecstasy.ro/nord-lead-3…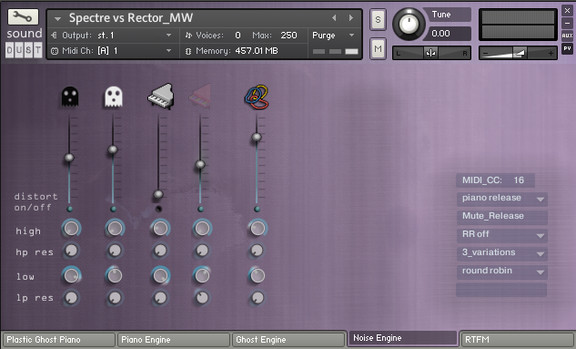 Sound Dust has launched Plastic Ghost Piano, a convolution based hybrid piano instrument for Native Instruments Kontakt.
The piano sample set was made by sending bursts of controlled noise through unsuspecting piano samples used as convolution reverb impulses.

Plastic Ghost Piano is designed to be a warm, analogue sounding hybrid piano with real character and lots of sonic possibilities that range from warm, woody and expressive acoustic piano to "blissed out orchestral shoegaze haze".
Plastic Ghost Piano features
549MB of 24-bit samples with up to 23 velocity levels per note.
Advanced architecture with automatable control of everything.
Sample start control.
Ghost Engine with per voice algorithmic reverb.
Noise Engine with per voice distortion and filtering.
69 specially created convolution reverb impulses recorded from real spaces, expensive hardware, and some less obvious sources including a Roland Space Echo, Lexicon reverb and the stage of Glyndebourne Opera House.
6 deeply multisampled sound articulations; Dark Ghost convolution, Pale Ghost convolution, Hohner Pianet, Convolved "plastic" piano, palm mute Stratocaster and Release Piano.
Leslie effect, cabinet modelling and morphing EQ.
Selectable and adjustable release group.
Round robin sample swapping.
MIDI timing jitter.
25 "starter" presets.
Built-in instruction manual.
The library is available for the introductory price of £20 until October 18th, 2014 (regular £25 GBP). Requires full version of Kontakt 4 or above.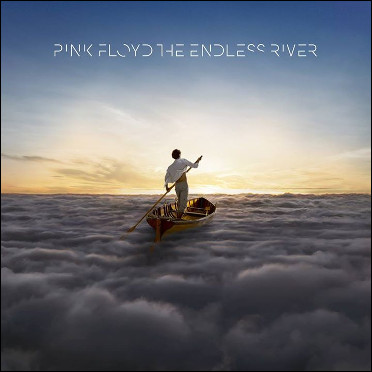 "The Endless River" is the name of a brand new Pink Floyd album to be released later this year. The material on this album originate from the 1993 "Division Bell" sessions when David Gilmour, Rick Wright and Nick Mason played freely together at the Britannia Row and Astoria studios.
In 2013 David Gilmour and Nick Mason revisited the music from those sessions and decided that the tracks should be made available as part of the Pink Floyd repertoire. It would be the last time the three of them would be heard together as Pink Floyd keyboard player Richard 'Rick' Wright would die in 2008. The band have spent the last year recording and upgrading the music, using the advantages of modern studio technology to create "The Endless River".
"The Endless River" is not surprisingly a tribute to Rick Wright. It is a mainly instrumental album with one song, "Louder Than Words" holding new lyrics by Polly Samson, arranged across 4 sides and produced by David Gilmour, Phil Manzanera, Youth and Andy Jackson.
Release date: 10 November 2014.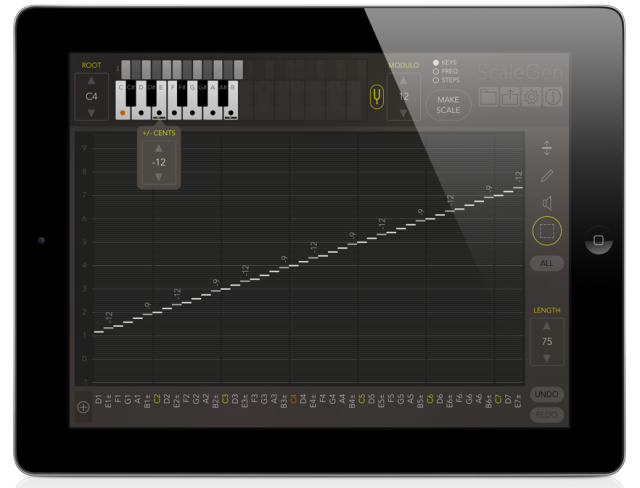 ScaleGen for iPad – described as 'the ultimate tool for musicians who want to explore new ways of thinking about music.'
ScaleGen is a tool for organizing pitches into custom scales and tunings. It lets you create and audition scales within the app, and then export it as a MIDI file or to their gestural music app Gestrument.
It goes far beyond mainstream types of scales, letting you experiment with up to 24 notes per octave, use historical and experimental microtonal tuning and even scales that are different in each octave, like the overtone series.
ScaleGen – musical scales redefined
https://itunes.apple.com/us/app/scale…
You think you know what a scale is – think again. In ScaleGen you can do all that you would traditionally imagine when it comes to scales and pitch organisation, and then much, much more.
This is the perfect tool for experimental composers in any genre as well as for musicians who want to explore new ways of thinking about music. The educational aspects of how pitches can be organised makes ScaleGen a must have for serious music students. But the directness of the app makes the learning both fun and artistically developing.
Define or change scales in the most detailed and intricate way. Audition the scales you make from within the app or export it as a MIDI file or use our iOS app Gestrument to try them out.
This is the tool for anyone who wants to go beyond the traditional tonalities in whichever genre you choose. ScaleGen comes with predefined scales of all kinds – from the traditional Western scales and early music scales to Asian scales from India, Indonesia and elsewhere.
iTunes: https://itunes.apple.com/se/album/hea…
Spotify: http://open.spotify.com/track/7DlnVy4…
Direction, photo and edit by Tobias Andersson
Additional photo and lights by Jonas Martinsson
Color correction by Johan Stolpe
Dancer: William Ljungberg
Actors: Emma Henriksson, Linnea Risinger, Sofia Hedman and Sara From
Tank you: Falu Pride, Magasinet, Musik i Dalarna, NTI-gymnasiet, Bilda, Johannes Lindgren, Simon Arvidsson, Tommy Hampgård, Ida Ekskog, Tony Alanen, Lina Gabrielli, Johan Nordin, Tina Prestberg and Johan Stolpe.
http://www.methetiger.com
http://www.facebook.com/methetiger
http://www.twitter.com/methetiger
hello@methetiger.se
This track is entirely made with Korg MicroKorg using the presets from the "Analog MicroKorg" sound pack:http://www.albaecstasy.ro/microkorg-m…
Presets are compatible with Korg MS2000.
No additional effects were used, only a compressor on the mix.
Additional video content by the courtesy of http://www.spacetelescope.org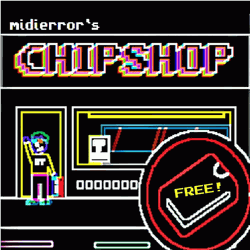 Midi Error has announced Chipshop, a free sample pack featuring 844 samples.
A free sample pack crammed with over 800 individual samples and 70+ Loops. All recorded direct from C64, AtariSt and Nintendo Gameboy.

We are the music makers.
Chipshop features
Gameboy (Nanoloop, LSDJ): 91 bass, synth, lead, perc and sfx hits and 117 sampeld drum hits.
SID (Cynthcart, Retroskoi): 61 bass, lead and sfx hits.
YM2149 (Various): 36 bass hits, 48 custom fx, 124 drum hits, 145 multi-samples (5 instruments over 5 octaves), 29 white noise hits, 29 sampled hits, 110 sfx hits, 54 synth hits.
70 loops: 22 full loops and 48 drum/synth loops.
844 samples in total.
The pack is a free download at Midi Error's SoundCloud page.
Sneak Preview for our show at Southbanks Centre, Sunday September 21st!
Deep in the Welsh countryside, there stands The Screeching Barn (aptly named for the owls nearby) , where this was filmed! I've been working in this loft for the past 9 months, eerie, bizarre, isolated & quite lovely.
On September 21st, I Speak Machine – the film/music collective consisting of Tara Busch & Maf Lewis will be previewing 3 sci-fi horror short films at the Southbank Centre's Purcell Room – and possibly playing this little number as well!
Buy tickets here: http://www.southbankcentre.co.uk/what…
The beautiful machine accompanying me here is the wonderful ARP 2600. I fell upon covering song this one day when I was getting my head around this glorious beast…and thought it would be quite romantic to do a "duet" with him. This, along with all the other gear I will be playing for this show was lent to me by Dave Spiers & Chris Macleod at G Force Software – gforcesoftware.com .
Hope to see you at the show…and perhaps you'll request this? x
More here:
www.analogsuicide.com/purcellgig
www.twitter.com/tarabusch
Facebook Event Page:
https://www.facebook.com/events/35534…
From the Whipsmart LP 'Strange Arrangements', out now: http://bit.ly/1mbbJKj
(c) 2014 Whipsmart Recordings
Directed/Photographed/Edited by William Murray
http://ledossier.net
Tracklist
01. Sunrise (04:58)
02. Another Night, Another Day (03:30)
03. Tramps Like Us (03:19)
04. Nobody Does This Better (02:52)
05. Dying Horses (03:51)
06. Give Me Your Name (04:41)
07. Hotblooded (04:04)
08. If You're In My City (03:37)
09. Limb From Limb (04:46)
10. Let Your Heart Speak My Name (04:38)
KraftWerk @ FrenchTV1978 RARE By Nafoute Radioactivity