SynthFest 2015 – Nantes. Présentation Moog Modular par Olivier Grall.
New album "Satellites" out now!: http://www.egadz.net
This video was made for the Creators Project (Intel and Vice):
Founded by a revolutionary partnership between Intel and VICE, The Creators Project celebrates visionary artists across multiple disciplines who are using technology in innovative ways to push the boundaries of creative expression.
The OPL3 was a popular FM synthesis chip used in most PCs in the 90s. See https://en.wikipedia.org/wiki/Yamaha_…
OPL3 FPGA code written entirely in SystemVerilog RTL. Music is played back via a port of imfplay from DOS to the ARM Cortex CPU on the Zynq FPGA (running bare metal C++). Music is stored in DRO format captured by running the original games in DOSBox (its essentially register dumps of the OPL3 every 1ms). This particular song is from Doom level 1.
See my github page at:
https://github.com/gtaylormb/opl3_fpga
The 4 LEDs are connected to the first 4 (of 18) channel key on registers.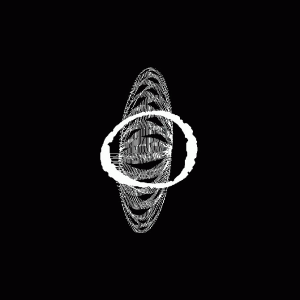 Flintpope has announced the release of Quintet 64, a new free Ableton Pack for Push that uses a Modern Classical palette.
Inspired by Steve Reich's SEXTET I've made a 64-pad rack with two vibraphones (one hit and one bowed), a marimba, a piano and a voice/organ hybrid. The main instruments have two octaves each to inspire some riffing and there is NO percussion.

In this zip are two racks: one version of the rack is in A major and the other in the admittedly unrelated A harmonic minor because it was a simple rewrite.
The samples are all rendered in SIMPLER so this pack works for Live 9 Intro (v. 9.2) and up. These racks are optimised for PUSH but will work on any midi keyboard.
The pack is a free download from Flintpope.
Korg's M1 digital synthesizer is back in the iM1 synth app. You get all of the original preset sounds from the original M1, plus sounds from Korg's T1 as well. Additional sound libraries are available via in-app purchases.
Bitwig Managing Director, Placidus Schelbert takes the floor for the Microsoft Keynote at Summer NAMM to shed light on a special project after seeing the potential between Bitwig Studio and Microsoft Surface Pro 3.
Filmed in collaboration with Microsoft and A3Exchange during the Microsoft Keynote at Summer NAMM in Nashville, TN.
Live performance – YMO cover
Background video description:
I'm sure some people are wondering what the heck the MIDI controller versions of my iPad apps are for.
Well, this…
Everything you hear is being produced by the iPad itself, using ThumbJam as the MIDI synthesizer and MIDIPipes as the controller. I was working on a update to the app this morning, figured it was time for a demo video since its been probably a couple of years since I did the last one.
The DreadBox Erebus is a desktop analog semi-modular synth from Greece
The DreadBox Erebus offers what is essentially a monophonic synth architecture, but that allows for independent control of its two oscillators. This means you can play (or sequence) two different pitches, but the pitches will go through a shared VCF, VCA, etc.
Features:
Full Analog Paraphonic Synthesizer
Full Analog 2-voice Paraphony or Unison sounds
2 x VCO with separate glide controls
Two pole (12dB/ocv) resonating VC Low Pass Filter
VC LFO with additional VC Depth
2 x Envelope Generators (1xADSR and 1xAR dedicated to the AMP)
VC Delay/Echo
14 patches for an astonishing Modular experience
CV Outputs: LFO, Envelope, Modulation Wheel, Gate, Osc1 pitch (1V/ocv), Osc2 pitch (1V/ocv)
CV Inputs: Osc1, Osc2, Echo time, VCF, LFO rate, LFO depth, CV/Gate
MIDI interface: Pitch note/gate on-off, retrigger function (on-board), Mod wheel (patched on-board), Pitch wheel, MIDI Channel select 1-7 or Omni (DIP switch)
Paraphony CV/GATE outputs allows you to turn monophonic devices into Paraphonic, or even combine 2 monosynths into a paraphony orgy
The Dreadbox Erebus is priced at US $539. See the Dreadbox site for details.