A look at the new Roland Aira TR-8 Rhythm Performer, their new drum machine, modeled on the classic Roland TR-808 and TR-909 drum machines, video details below:
A review and demonstration of Roland's new Aira TR-8 Rhythm Performer. www.SonicSense.com

For more information, visit our resource center: http://bit.ly/1fklpfv
Preorder AIRA now: http://bit.ly/1d5wjlb
Browse our website: http://www.SonicSense.com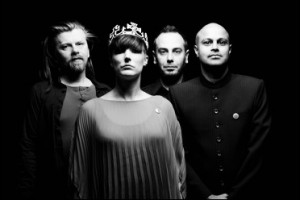 Joakim Montelius (Covenant) has launched a new project, called Amusik. Today the very first sounds from the project were posted online. The project so far prepped 4 tracks of which the first one is now online.
Says Joakim: "Since Amusik is a bunch of people who don't like doing things the conventional way, we decided not to do the usual 'studio recording, airplay, video routine'. Instead we made a lo-fi live recording and enlisted our great friends Allan Bank and Petter Duvander to make a video documentation of our first ever live show. That video is now ready. It was recorded at Babel in Malmö on January 25, 2014 when Amusik supported Covenant on stage."
Amusik consists of the members Ulrika Mild, Joakim Montelius, Richard Hansson and Khyber Westlund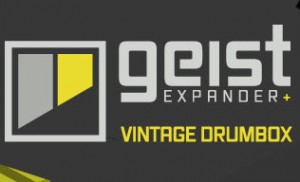 Geist Expander: Vintage DrumBox is a collection of synthesized analogue drum samples for FXpansion's Geist. Created by Mr Hoodie from The Groove Criminals, Vintage DrumBox is the result of obsessively sampling a set of strange, esoteric and crusty old machines. FXpansion says that the included sounds are warm, rounded and perfect as an antidote or accompaniment to more modern timbres. The pack also features a bonus selection of riffs and arps from some classic analogue synths.
Some highlights of Vintage DrumBox include early preset accompaniment and organ-top boxes like the Hammond AutoVari and Watford Rhythm Generator, Amdek and Electro Harmonix percussion tone generators and rare drum machines such as the Vermona DRM-1. Legendary analogue BBD delay, tape echoes and spring reverbs are judiciously used to add further textures and flavours.
Vintage DrumBox features loops, kits and presets for FXpansion's Geist software. Samples are supplied in 24-bit 44.1kHz WAV and RX2 formats and can be loaded into any software or hardware that supports them.
Content:
Geist Expander with analogue drum samples
Over 1200 WAV samples
Over 500 RX2 loops
Kit, Engine and full Presets
5 Pattern Banks
Pricing and Availability:
Pricing is USD $29.00, EUR €25.00, GBP £22.00 inc VAT for all registered Geist owners.
Sonic Sense takes a look at an early prototype of the Roland Aira System 1 Plug-Out Synthesizer.
Features:
Four oscillators
Oscillator colors create continuous waveform changes from simple to complex
All parameters can be controlled with physical knobs and sliders with LED indicators
Advanced arpeggiator with Scatter function
Scatter jog dial offers 10 different phrase variations with dynamic, real-time control over 10 stages of depth
-12 dB and -24 dB filter types with independent high-pass filters
Tone knob for easy tonal balancing
Crusher knob for modern edge
Integrated delay and reverb effects
Tempo syncing for LFO and delay
Innovative thin keyboard with 25 normal-sized keys
The Roland AIRA System-1 is priced at US $599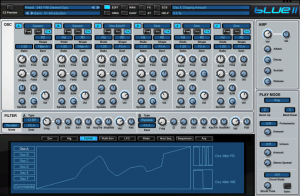 Rob Papen has announced Blue II – an update to his Blue 'cross-fusion' synthesizer.
First released in 2005, BLUE offered FM and subtractive synthesis, combined with Phase Distortion and wave shaping synthesis. Papen called it 'Cross-fusion synthesis', since it covered so much musical ground.
BLUE-II offers even more options, starting with six oscillators. These can be connected in various ways, together with two analogue-style modeled stereo filters with 27 different filter types, an enormous range of processing and modulation options, sequencer, and an incredibly powerful arpeggiator.
A new range of specially selected waveforms based on samples have been fashioned for creating 'fresh-sounding' synth sounds.
BLUE-II takes the XY pad features from its virtual instrument sibling Blade, perfect for time-based sound movements and vector pad-type sounds. All this is complemented by four FX processors, each offering 35 FX types,
Blue II is scheduled for release Monday 10 March 2014.
Youtube alias 'AnalogAudio1′, takes a look at the vintage Sequential Circuits Six-Trak analog synthesizer, details below:
Synthesizer demo of the analog synthesizer SCI Six-Trak from 1984. It was the first multitimbral MIDI synth on the market (it came before Oberheim Xpander). The Six-Trak has that typical SCI and DSI hardware design – great, classic look with massive wooden end cheeks.
In this movie I play some of my own sounds – on some sounds I used a digital delay (Roland DEP-5) and reverb (Lexicon MPX-500). In the intro I used the sequencer of the Six-Trak.
The Six-Trak has 1 VCO per voice (6 voice polyphonic). It also has PWM, 3 ADSRs, 24 dB VCF, noise generator, LFO with different waveforms. It has a sort of "slimmed down polymodulation": VCF modulation by VCO for dirty and metallic timbres. Unison mode for fat, monophonic sounds. Great "stack mode" allows layering of six different patches. The Six-Trak also has a little 6 track sequencer and an arpeggiator built in.
I like the Six-Trak very much. I would wish it had multiple outputs and a chorus effect.
Harold Budd: Music
Jane Maru: Visuals
Darla Records
Animated by John von Ahlen for Subterrane
iTunes http://bit.ly/plox-itunes-electricity
Amazon http://bit.ly/plox-amazon-electricity
Bandcamp http://bit.ly/plox-bandcamp-electricity
Google Play http://bit.ly/plox-googleplay-electri…
www.parralox.com
www.facebook.com/parralox
www.twitter.com/parralox
www.soundcloud.com/parralox
Written and Produced by John von Ahlen
Vocals by Roxy
Production #001
Dedicated to the Fairlight CMI
Taken from the Parralox album "Electricity"
http://www.parralox.com/electricity-2008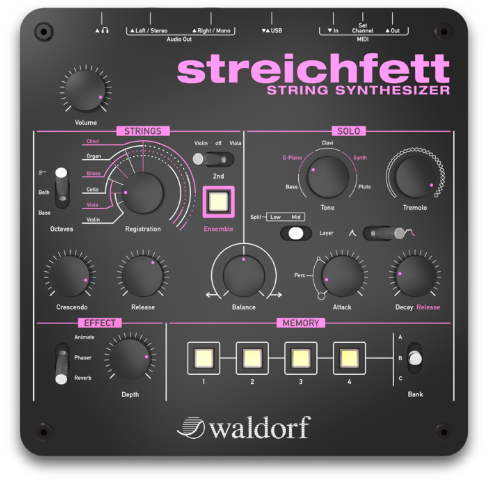 Waldorf will release a new string synth at MusikMesse but already now the full details have been revealed, read below for all the details:
Streichfett combines the best of the now extinct species of String Synthesizers of the 70s and early 80s. Its dual sound engine features a fully polyphonic strings section and a monophonic solo section, which is essential for recreating how adult movies sounded thirty years ago. The Ensemble Effect handles lubrication of the String Section, while the Effects section adds adjustable Phaser or Reverb. Alternatively, the Effect section can be used to animate the strings registration, allowing spectacular sound morphs.
The Solo Section offset presets named Bass, E-Piano or Clavi, and just like in your typical string machine, the sound has little to do with that name. Instead, these are shimmering and slightly percussive sounds that blend well with the string section.
Although the User Interface is simple and easy to comprehend, it controls a rather complex sound engine which is capable to delivers rich and creamy pads unlike any other instrument.
Twelve patches can be stored and selected in the Memory section, USB and MIDI are of course on board.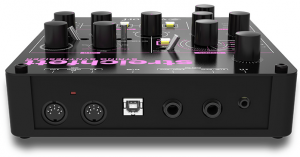 Specifications
Fully polyphonic Strings Section with Violin, Viola, Cello, Brass, Organ and Choir presets
2′nd Layer with Violin/Viola Voicing
Ensemble Effect for String Section
Typical String Envelope Generator with Crescendo and Release
Monophonic Solo Section, offering Bass, E-Piano, Clavi, Synth and Pluto sounds
Dedicated Tremolo for Solo Section
Switchable Envelope generator with variable Sustain setting and Attack/Decay (Release) function
Effect Section with Animate, Phaser or Reverb
Layer or Split for Solo Section
Dedicated balance knob for quick adjustment of layered/split sounds
Fully programmable with 3 x 4 memory locations
Controls
Volume Pot
Strings Section with organic preset select, Crescendo and Release pots
3-state Octave switch (Base/Both/8va)
3-state 2′nd voice switch
Ensemble Effect pushbutton
Solo Section with organic solo sound select pot
Tremolo pot
3 state split switch (splitpoint low/mid/layer)
2 state sustain switch
Balance pot with center detend
Effect Section with 3 state switch (Chorus/Phase/Animate)
Effect Depth pot
3 state switch for memory bank position (A, B, C)
4 pushbuttons for program number (1 to 4)
Full MIDI/USB Control
Connections
Stereo Audio out (Left/Stereo, Right/Mono)
Headphone out
USB MIDI
MIDI in/out"
ADSR Sounds say that BASSIC is a Reaktor synth made with the modern electronic producer in mind. They say that they created BASSIC with one thing in mind – Simplicity.
"Stripped of all the things that can distract or confuse when designing killer bass music instruments, BASSIC has all the basic components needed to create professional sounds in just a matter of minutes! No more spending countless hours dialling in settings across parameters that aren't even necessary. No more complex routing decisions. And no more time spent on things that only seem to derail the creative process!"
Download BASSIC here - http://adsrsounds.com/product/presets…

In this video, I show how to use my newest ensemble, Bassic, which can be bought here:
This video covers the layout and use of the Voicing controls to create huge, aggressive, bass sounds with ease.