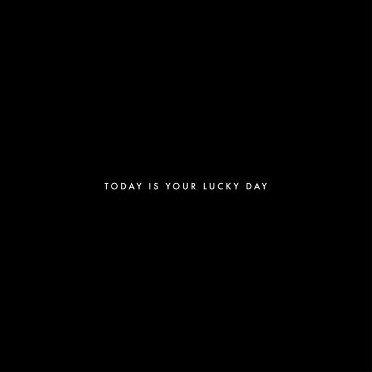 The Mobile Homes' are re-releasing the album "Today is Your Lucky Day" on vinyl. Originally released in 2009, the band now celebrate their 30 year anniversary with a vinyl edition of the same release. The vinyl version holds a new version of the track "Close" and the new song "Disappointment".

The LP comes with white title strip (obi-stip) and printed inner sleeve.

The Mobile Homes formed in 1984. Early in their career they supported Nitzer Ebb and Laibach on their Scandinavian-tours. They have worked with Karl Bartos from Kraftwerk and made the music to one of the biggest SAS (Scandinavian Airlines) campaigns ever.
Available now! Download: http://caramelfxapp.com/download
Audio demo of processing and distorting synthesizers using the Arturia Microbrute analog synth through Caramel for iPad.
Spectre challenges modern music creation, video details below:
The "talent enhancement" that plagues modern music production doesn't equal "better music." Here's why.
Please share & subscribe!
Follow me on Twitter @Spectremg
#autotuneblows
#beatdetectiveseucks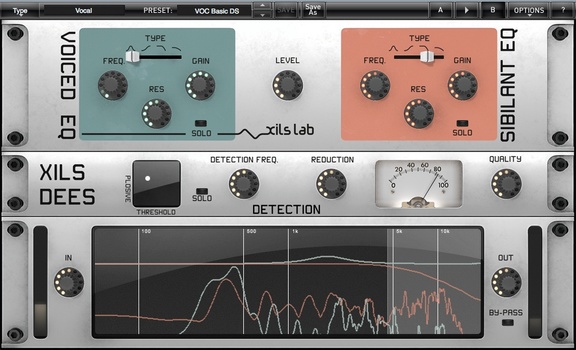 XILS-lab has announced the release of XILS DeeS, a new transparent de-esser effect plug-in for Windows and Mac.
With the help of the XILS DeeS you can get rid of all the Voice recordings faults and problems in a flash, while preserving their unique, precious character.

Getting clean, professional vocals, dubbing recordings, restoring voices in all their beauty has never been so easy.
DeeS features
Easy to use: Find the sweet spot in a flash and remove all unwanted signals. Just move the Frequency Knob and apply Reduction. No more sibilance.
Easy to understand: Clear Dual Signal path. Solo buttons for each channel (Voice, Sibilants).
Visualize what you do: Instant Correlation between ears, eye and brain in a glance with the fast, precise 4 signals real time Frequency Graph (Bottom of unit).
Easy to tweak: Go further and adapt the character of a voice to your project. Or make special effects and creative use of the DeeS.
Entirely Transparent: No filter sweep effect like with traditional similar tools.
Fast: The detection can be applied as fast as it should be, resulting in lively, natural voices (No more lifeless voices).
Input independent detection: Retains the whole dynamic range of the incoming audio.
Simple: Sibilant and Voice Channels are clearly identified on each UI part: Knobs, Graphs share common color code.
Exclusive: Plosive detection for better recognition.
Then go even further: Endless possibilities to change, adapt, or polish the character of voices with two independent EQing audio paths (Analog like 0-delay-feedback filters).
XILS DeeS for Windows and Mac (VST/AU/AAX) is available for purchase for the introductory price of 59 EUR until September 1st, 2014 (regular 89 EUR).
Make Noise interns Safarii, Asher and Adam came into the Make Noise shop 10 weeks ago with no knowledge of modular synthesis. They learned quite a bit from Walker and Tony and now they are presenting this video to teach the complete neophyte some of the basic principles of modular synthesis.
From here you could move on to:
Make Noise System Tutorial 1: Basic Sequencing
http://youtu.be/9DJzWuOz7vU?list=PL0j…
Make Noise System Tutorial 2: Basic Envelopes with MATHS
http://youtu.be/zySMtEwwSJg?list=PL0j…
Get the Nashville, Summer NAMM experience in under 3 minutes.
visuals: quartz composer fractal experiment.
audio: analog modular synth
The Grassi Box is a MIDI-to-relay piece of hardware (built by Dan Wilson of Circitfied) based on an Arduino teensy and some accompanying software tools built in Max. The idea is to be able to control a variety of my ciat-lonbarde instruments from a computer.
In this video the audio from the guitar is being analyzed (in real-time) to find the nearest preset/combination/permutation from a set of 6884 pre-analyzed presets.
Filmed by Angela Guyton
For more information visit:
rodrigoconstanzo.com/grassi-box
angelaguyton.com
POLYRHYTHMUS is a device to sequence drums, melodies, CCs and parameters and/or build very complex yet mathematically logical and uncommon arpeggios for live purposes.
you can get it for free at http://www.maxforlive.com/library/dev…
more footage from 6/17 shoot in video studio. use headphones as with v1. RW hardware and step sequencer test 2. pls review.
Rhythm Wolf Highlights:
5-voice analog drum machine and synth, with analog design that references classic rhythm machines and synthesizers
Analog drum sounds: kick, snare, open and closed hi-hat, and metallic percussion
Synth bass module: selectable square or sawtooth wave
Onboard 32-step sequencer
Six genuine MPC pads for sequencing and finger drumming
"Howl" knob: custom distortion circuit for additional sound design
MIDI connectivity: USB-MIDI and MIDI In/Out
Gate Trigger: for triggering via modular synths, vintage sequencers, or external sound sources
Dedicated outputs for the drum machine and synth-bass
Pricing and Availability
Akai Pro's Rhythm Wolf is expected to be available in the Fall with a street price of US $199.99. For more information, check out the Akai Professional website.