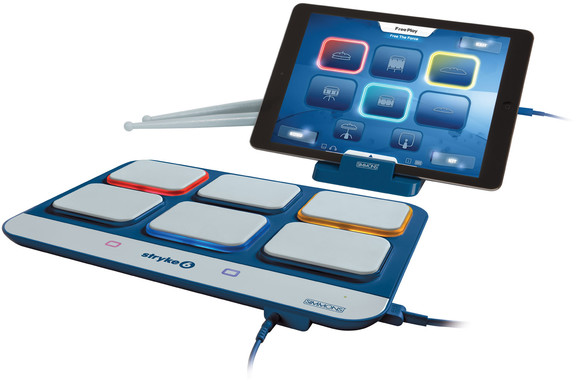 Simmons has announced the release of the new Stryke6 drum controller.
The new Stryke6 is the first ever iPad® controller that delivers a full drum kit playing experience without the kit. Combining Simmons' expertise in electronic drum kits with their unrivaled ergonomic design, the Stryke6 is the only product of its kind that works in concert with your iPad to deliver a real tactile playing experience in a compact, tabletop design.

Equipped with six velocity-sensitive pads plus two foot pedals for kick and hi-hat control, the laptop-sized Stryke6 is perfect for on-the-go playing, portable practice, and other times when a full kit is not a viable option.

Using the free Simmons Stryke Drums app, the Stryke6 easily connects to an iPad for an immediate, out of the box playing experience, including a wide range of sounds. Or connect via USB to any computer to trigger a variety of DAW applications and sample programs, including Garage Band, EZ Drummer, Logic, Ableton Live, and more.

For drummers and percussionists, Stryke6 is an ideal portable setup for small acoustic gigs, or as a compact practice kit for small spaces or mobile music making. For small project studios and songwriting setups, it makes a great tactile instrument for tracking drums into a DAW or sequencing program.
Stryke6 features
Versatile, first-ever iPad-based drum controller.
Can also be used with any USB/MIDI computer.
Ultra-small footprint with 6 velocity-sensitive drum pads.
Access to a wide range of sounds.
Kick and hi-hat pedals provide a real drum playing experience.
Works with most MIDI applications.
Free and fun, downloadable Stryke Drums iPad app (from the Apple App Store).
Learn to play drums in an engaging, interactive environment using app-based tutorials and the color-coded pads.
Includes drum sticks and connections for Lighting and 30pin iPads and USB.
Stryke6 is available for purchase for $129.99 USD.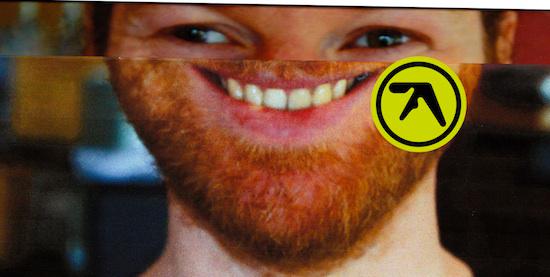 ew album from Aphex Twin on the way! Following the appearance of anAphex-branded blimp in London this weekend, he just tweeted a link to this website. Accessed through the Tor browser, favoured tool of those seeking online anonymity, the title is revealed to be SYRO, and the site shows the track titles too: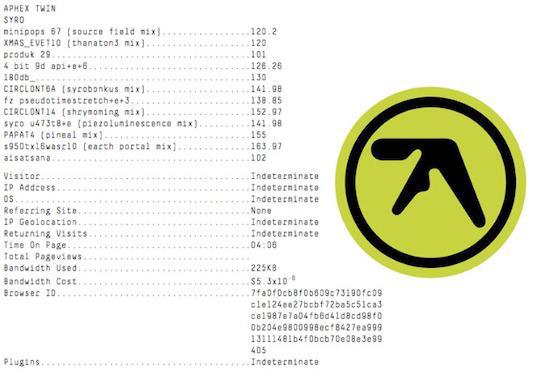 Aphex Twin is a project of Richard D. James. His last Aphex Twin album was 2001′s Drukqs.
Release details for Aphex Twin's Syro are to come.
Elektron has announced the release of SID Redux, a new sound pack for the Analog Rytm synthesizer.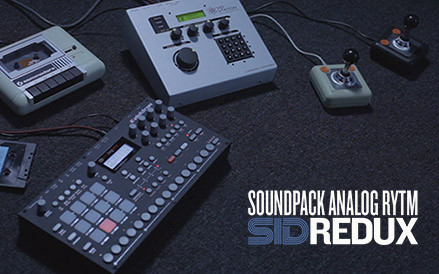 The spirit of the Sidstation lives on – and it has found a comfortable home in the Analog Rytm. We have programmed and sampled our first-born machine and are proud to present the SID Redux Sound pack: a collection of gnarly, home computerish, and totally wonderful percussive sounds. This Sound pack will give your beats a lovely digital edge of the rusty kind.

The sound pack is specifically made for the Analog Rytm. Included is an Analog Rytm project featuring 16 patterns and 16 kits. The kits also feature performances and scenes, great for live tweaking the patterns.
The pack is available for purchase for 15 EUR.
 Phil Atkin's version of the  synth pop classic, Popcorn, created on a Raspberry Pi – the $35 credit-card sized education computer. 
May I present to you, one Raspberry Pi Model B, one $5 USB MIDI interface, one £20(ish) Behringer USB audio interface, 7 Virtual Analog synthesizers, 9 notes of polyphony, a bunch (4 or 5?) stereo delays, a global reverb straight out of the upcoming Jordantron, and ladies and gentlemen – Popcorn!
Recorded straight out of the phono outputs of the Behringer into my Mac, no processing, exactly the bytes emitted by the Pi.


Casio America has introduced two inexpensive digital sampling keyboards, the CTK-2090, and the LK-175V. They will be sold exclusively at Target.
According to Casio, build on the legacy of the SK-1, an inexpensive 8-bit sampler from nearly 30 years ago, that offered the ability to synthesize sounds from waveforms, envelopes, vibrato, portamento, rhythms, and sampling.
Both keyboards have two sampling modes: short and full.
Short Sampling Mode allows users to create up to five sounds 0.4 seconds in length.
Full Sampling Mode allows users to create one two-second sound. With a built-in sampling microphone, users can also sample their voice and other ambient sounds to create a variety of sampled tones and effects for later use.
Both the CTK-2090 and LK-175V are outfitted with Casio's Step-up Lesson System, which lets beginners learn 152 built-in songs, phase-by-phase, at their own individual pace. With the LK-175V, users can practice with the help of the lighted 61-Key Piano Style Touch-Response keyboard.
Additional features include a 92mm X 40mm LCD display, 150 built-in rhythms, 400 built-in tones, 110 built-in songs, USB port, and more. Each model also comes with a music stand, song book and X stand.
The CTK-2090 for $169.99 and the LK-175V for $199.99 will be sold at Target locations nationwide, beginning in September.
runo Ender Lee – "Saturn" – studio recording August 16. 2014
the new album "Saturn" is now available:
http://brunoenderlee.bandcamp.com/alb…
Roland JP-8000 (Pads), Roland Juno-106 (bass), ARP Odyssey, Moog Little Phatty & Analogue Solutions Vostok (fx), Korg MS2000 (leads), Synthesizers.com Studio-88 (leads), MiniMoog Voyager OS (bass), MacBeth M5N & Korg MS-20 mini (sequence with Doepfer MAQ)
composed, arranged & performed by Bruno Ender Lee
2014 Velvet Voyage Productions / all rights reserved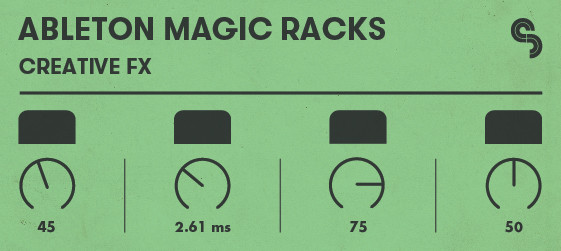 The Ableton Magic Racks: Creative FX pack features 5 powerful Ableton racks for complex FX processing and creation.
Take your FX creation and manipulation to the next level with the third instalment of our best-selling Ableton Magic Racks series.

Creative FX serves up five unique racks designed for intricate FX processing with the most intuitive of macro controls.
The Creative FX pack is available for purchase for £9.90 GBP.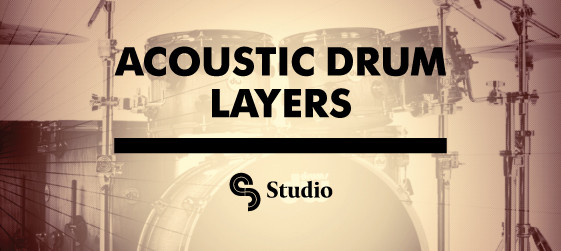 Acoustic Drum Layers features a collection of live drum layers, grooves, textures, fills and more.
Drums sounding flat? Rhythms lacking groove? Acoustic Drum Layers is here to save the day with 175 superlative live drum layers, rhythms, textures and fills primed to inject a humanistic feel and acoustic timbres into the most tired of programmed beats.
The Acoustic Drum Layers sample pack costs £14.90 GBP.
Background video information:
I compiled this music for a CD about a year ago so I could blast my friends with it during our summer gathering at my friends lakeside cabin. I now decided to share it. Most of this music has already been uploaded to YT in separate videos by various users. This compilation mostly focuses on later era c64 game music and doesn't try to be my favorite song list. It's a collection of few tunes I was listening at the time.
I thought it would be fun not to write down where the music was taken from so everyone has a chance to guess. If people seem interested I'll add the name of composer and the track at the bottom of this description after each correct guess. For now I'll just leave the track names blank. I was planning to give a thumb up for each correct guess, but it looks like that can't be done in YT.
All tracks were recorded from Sidplay and not from a real c64.
00:00 [Track 01] Jeroen Tel (MoN) – Golden Axe (original Main Theme by Tohru Nakabayashi) (1990 Virgin Games)
02:33 [Track 02] Søren Lund – Turrican 3 (Stage 1.2) (2004 Smash Designs)
04:22 [Track 03] Reyn Ouwehand & Anthony Lees – Last Ninja Remix (subtune 3) (System 3) (original Central Park ingame by Matt Gray)
07:22 [Track 04] Søren Lund – Turrican 3 (Stage 2.2) (original Turrican 3 [Amiga] Intro by Chris Huelsbeck) (2004 Smash Designs)
10:20 [Track 05] Jonathan Dunn – Typhoon (Title) (1988 Imagine / Konami)
12:14 [Track 06] Keith Tinman – Midnight Resistance (original Title by Data East House Team) (1990 Ocean / Data East)
14:16 [Track 07] Keith Tinman – Midnight Resistance (original Boss by Data East House Team) (1990 Ocean / Data East)
15:17 [Track 08] Keith Tinman – Midnight Resistance (original Stage 1 by Data East House Team) (1990 Ocean / Data East)
17:10 [Track 09] Fredrik Segerfalk (Moppe) – Blood Money (Title) (1990 Psygnosis)
21:48 [Track 10] Anthony Lees – Dream Warrior (1988 US Gold)
24:22 [Track 11] Tim Follin – Bionic Commando (original Stage 1 by Harumi Fujita) (1988 Go! / Capcom)
26:09 [Track 12] Jonathan Dunn – Arkanoid (2): Revenge of Doh (1988 Imagine / Taito)
28:10 [Track 13] Steve Turner – Uridium (1986 Hewson)
28:47 [Track 14] Neil Brennan – Samurai Warrior (Non-Combat) (1988 Firebird)
30:45 [Track 15] Jason C. Brooke – Tiger Road (original Stage 1 by Capcom House Team) (1988 Go! / Capcom)
31:46 [Track 16] Dave Lowe (Uncle Art) – Street Fighter 2 (c64 Title & Ingame / original by Capcom House Band) (1992 US Gold / Capcom)
32:23 [Track 17] Rob Hubbard – Spellbound (1986 MAD Mastertronic)
37:16 [Track 18] Rob Hubbard – Sanxion (Loader) (1986 Thalamus)
41:59 [Track 19] Jason C. Brooke – Outrun (original "Magical Sound Shower" by Hiroshi Miyauchi) (1988 US Gold / Sega)
44:06 [Track 20] Jason C. Brooke – Outrun (original "Splash Wave" by Hiroshi Miyauchi) (1988 US Gold / Sega)
46:05 [Track 21] Dave Lowe (Uncle Art) – Power Drift (original "Side Street" by Hiroshi Miyauchi) (1990 Activision / Sega)
49:10 [Track 22] Matt Gray – Last Ninja 2 (The Office loader) (1988 System 3)
52:13 [Track 23] Ramiro Vaca – Turrican (End Theme) (1991 Rainbow Arts)
56:14 [Track 24] Tammo Hinrichs – Turrican 3 (Title) (original [Amiga] Turrican 3 Stage 1.1 by Chris Huelsbeck) (2004 Smash Designs)
EDIT: Tracks from these games were hardest to guess: Blood Money, Dream Warrior, Arkanoid 2, Tiger Road, Spellbound, Turrican
Swedish synthpop taken from the EP "More things to do in zero gravity" released 14-08-25
EP available for pre-order now! (CD or Digital download):http://vogonpoetrymusic.bandcamp.com/
Also check out the special bundle of both album and EP!!! Just 119 SEK now.
Vogon Poetry is stationed in Gothenburg, Sweden and consists of the three members Roger Tell (Music & Lyrics), Daniel Önnerby (Music & Lyrics) and John Andersson (Vocals), known from "The Voice (Sweden)" and "X-Factor Sweden)".
Facebook: facebook.com/vogonpoetrymusic
Contact: vogonpoetrymusic@gmail.com