Daniel Lanois performs "Opera" from the new album 'Flesh and Machine,' available October 28th
Flesh And Machine was initially conceived as an ambient album, building on his work with Brian Eno on classics like Ambient 4: On Land (1982) and Apollo: Atmospheres And Soundtracks(1983). But the album also explores Lanois' idea of taking the 'studio as an instrument' concept to the world of live performance.
Send sample data directly from your iPhone to your volca sample!
AudioPocket enables you to program your volca sample memory with audio samples.
In addition to merely importing samples from your computer via iTunes, the free AudioPocket app has a built-in recorder – you can record something to sample as and when you need it, or you can record anything that crops up when you're out and about to put into your Volca Sample later, as long as you have your iPhone with you…
Coming Soon!
More Details about volca sample:
http://www.korg.com/volca_sample/
Know how to play video games? Like music? You'll love the Lo-Fi SES (Sound Entertainment System). It's an instrument that makes it easy to rock out as a chiptune artist.
The Lo-Fi SES is all fun with no practice. It may look like a game controller, but it's actually a music controller. You might've never learned to play piano or guitar, but I'll bet you rocked at more than a few video games. Lo-Fi SES lets you turn those hard fought skills into musical magic.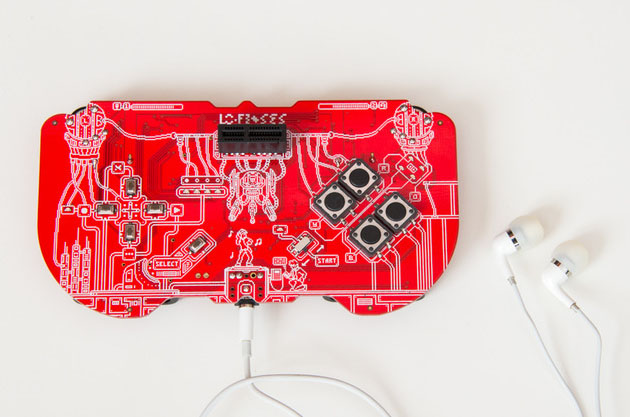 And, like any good guitar, the Lo-Fi SES has to look as good as it sounds. That's why the Lo-Fi SES itself is a work of art. The fantastic Doctor Octoroc divined the graphics for this instrument and produced the animation in the video.
The Lo-Fi SES is designed around the Arduino platform with an Atmega processor. As a result, you can replace the samples with actual sounds from an NES or other console. You can remap the buttons, do sophisticated open-source signal processing and even use it as a… game controller. The team says that no coding experience is needed, but if you like hacking, "it's the perfect platform for audio projects, budding bands or skilled instrumentalists." Finally there's a slot to add three cartridges: a second sound pack, a USB cartridge for custom tweaking and a "Smasher" cartridge that lets you dirty up the music.
The very first Erebus demo, made with the prototype unit on a standard 24 midi key.
For more info please visit
http://www.dreadbox-fx.com/erebus-syn…
you can also download the manual at
http://www.dreadbox-fx.com/support.html
Here we can see and hear the waveform generated by combining the triangle and square wave lfo from the Moog cp-251 with the square wave LFO from the Voyager. This is then sent to the Synthesizers.com Q106 oscillator.
The cover art for Electric Light Orchestra's Out of the Blue is spacey and iconic and it got us thinking about how fun an ELO-themed shmup might have been back in the day… Well, here's the next best thing: a chiptune tribute that could have worked as a soundtrack for such a game!
The eight artists here have used hardware and samples from various old video game consoles to pay tribute to some of Jeff Lynne's most memorable songs, and it only seemed fitting to commission cover artwork that mimicked the crappy Atari box art of the same era when ELO rose to prominence. We hope you have as much fun listening as we did putting it together!
Music video by Dani'el performing Sensitive Boy
from the EP 'The Book Pt. II: Redemption' available on iTunes for pre-order https://itun.es/i6Bq3HW
Expected Release: Nov 10, 2014
℗ 2014 Danijel Majcen
Sonic got a sneak preview at BPM of the brand new Korg Electribe, although perhaps not in the ideal environment. So we jumped at the chance to have a visit from Ian at Korg UK and James (aka Mista Bishi) to give us a more detailed look at the new unit.
With a King Korg derived synth engine the Electribe features a 24 voice synth engine for 16 parts, each part also has an insert effect and then there's a final Master Effect buss too.
Plenty of filter types and a revamped effect processor gives the Electribe a full ambient sound, at least in the hands of Mista Bishi.
If you want to hear a more complete version of the track James played portions of, here's a link to a vocal version.
https://www.youtube.com/watch?v=fmGde…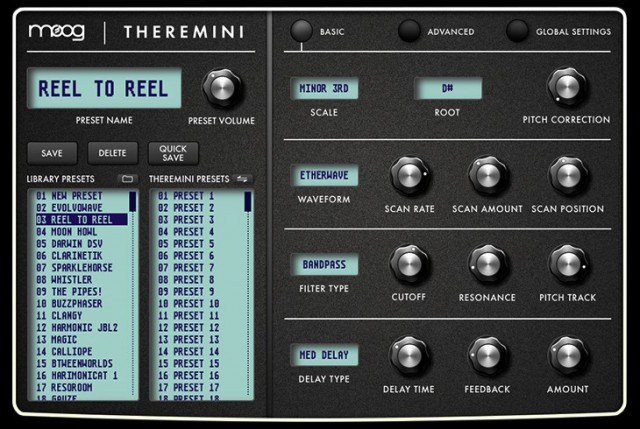 At the 2014 NAMM Show, Moog introduced the Theremini – a new take on the theremin that offers traditional analog control, combined with an advanced synthesis engine. Now they have added an editor for it, details below:
Unlock your Theremini's previously unseen world of sonic features with The Moog Theremini Advanced Software Editor. This editor puts the power of sound design in your hands by allowing you to access new layers of the Theremini's synthesis engine. Easily craft new and exciting sounds for your Moog Theremini, re-sculpt existing presets, and share your sonic creations with others. The Moog Theremini Advanced Software Editor also includes an exclusive library of new presets to kick-start your creative process.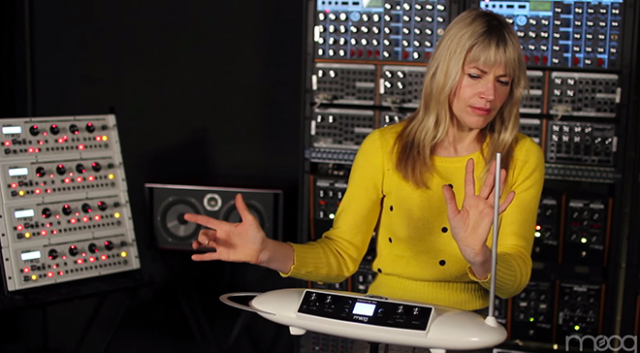 NOTE: This application does not make sound by itself. It is an editor librarian app for the Moog Theremini. To use this app, the user must have a Lightning to USB host adapter (for iPads with Lightning connector) or the Apple Camera Connection Kit (for iPads with 30pin connector) and a mini USB cable.
FEATURES
Create new presets
Edit existing presets
Craft new sounds in real-time while playing your Moog Theremini
Create or edit preset libraries with built in Library Manager
Unlimited preset storage
Share libraries of sounds via email or iTunes file sharing
Edit the Theremini's global settings
Built in Editor User Manual, Theremini User Manual, and Quick Start Guide
Simple drag-and-drop preset library
Quick Save for instantly editing an existing sound
Another 80s style jam, all sounds come from either the moog or the prophet, with the exception of the drums which are tempest. The sound deign at the beginning was all done on the prophet.