Chiptune Remix by Fredrik Segerfalk on SidTracker 64 for iPad
http://www.sidtracker64.com
3 voices of chip bliss, and a slight reverb added. Nothing else.
https://soundcloud.com/analogsweden/t…
Graphics by Vanja Utne: http://twitter.com/CheesePirateEq2
Video and extra GFX by Moppe
SidTracker programming by Daniel Larsson
SidTracker 64 for iPad
Want to make some soulful Bleeps?
Wether you just want some creative juice for your productions, or produce entire chiptunes , we have created the perfect chiptune platform for you.The SidTracker 64.
Original song: https://www.youtube.com/watch?v=ZTidn…
David Hasselhoff – True Survivor – Jörgen Elofsson & Mitch Murder(P) 2015 Universal Music AB. © 2015 Universal Music AB.
http://www.analogsweden.com/
https://instagram.com/sidtracker64
https://twitter.com/sidtracker64
https://www.facebook.com/SidTracker64
Instructions at: http://littlebits.cc/projects/musical…
Blast away some simple tunes with Musical Water Targets! Use water to close the circuit and jam out on your computer with the Makey Makey keyboard app.
How it Works:
The Makey Makey module is grounded to one of each of the nodes in every target. Each of the three outputs on the Makey makey module is attached to each of the remaining nodes. When water hits the target, it completes the circuit between the two nodes, sending a signal through the Makey Makey module.
Set your Makey Makey up to any of the musical interfaces on Makey Makey's website, and jam away.
littleBits is the easiest way to learn and invent with electronics. Learn more at littleBits.cc
Make the mundane momentous with Makey Makey and littleBits! With the Makey Makey Bit, you can use everyday objects to trigger your Bits and control cursors on your computer's keyboard, or even control your computer with Bits. Perfect for newbies and experts doing art, engineering, and everything in-between.
Mark Verbos shows us his Eurorack synth modules at MusikMesse 2015. Full article: http://askaudiomag.com/articles/watch…
Mr. Soulsby himself shows the new features for the Atmegatron.
The Atmegatron Complete is a revolutionary new synthesizer that takes classic 80s Chiptune sounds and adds powerful new features.
Musicians will love it because it is quick and easy to create and manipulate amazing sounds. The Atmegatron can do everything from bright square wave leads, to dirty basses, to wild sci-fi effects.
Programmers will love it because it is built on the Arduino platform and the software is open source. This allows programmers to change or add new features and upload them to the Atmegatron.
Play
8-bit monophonic MIDI synthesizer
Unique Wavetable PWM Synthesis audio engine.
Quick and intuitive controls, no complex menu systems
Stylish white aluminium case with walnut side panels
Many features controllable by MIDI:
mod & pitch wheels, filters, portamento and more
16 preset sounds that can be overwritten with your own patches
Program
Huge selection of waveforms and filters
Upload your own waveforms using the included Atmegatron Librarian software
LFO and 2 envelopes
Powerful synthesis features that takes Chiptune beyond 80s computer sounds
Advanced arpeggiator sequencer
Unique 'wave crusher' effect
Analogue bass boost for warm bass sounds
Module identification and audio demonstration of 1972 Paia 2700 dual voice system.
"With a simple VCO to VCA patch, I demonstrate low and high ends and frequency in pulse, triangle and ramp waveforms."
In 1972, PAiA released the 2700 modular synthesizer series, which used push-buttons in lieu of a keyboard. A version with a keyboard, the 2720, was later released. The next modular series, the 4700s, featured an improved, quieter design. The P4700J series was computer controlled (using a MOS 6503 processor) that allowed polyphony for the first time on a PAiA modular synthesizer. As interest in modular synthesizers died down, PAiA stopped selling modular kits in the late 1980s and 1990s. In the early 2000s (decade), they launched the 9700 modular synthesizer line.
In 1974, PAiA released the Gnome, a small, simple, keyboard-less synthesizer designed for creating non-harmonic sound effects able to run on two nine volt batteries (+9 and +18 volts). The next year they released the first programmable drum machine called the Programmable Drum Set. Later they released the Oz, another small synthesizer, this time with an 18-key keyboard. In the 1990s PAiA released the FatMan Analog MIDI Synth, a MIDI capable, monophonic, analog synthesizer.
Babham have a super master programer in his team of scientists, that makes good arduino hacking and mega strong laser light instruments! Now Sirqus Alfon can finally make playing with Lasers and make good best show on earth with touch of magic!!!
Booking and info : Konfront.se
'Black Flag' is taken from the forthcoming album, Welcome Back To Milk by Du Blonde (the new project from Beth Jeans Houghton) out May 18/19 on Mute. Special pre-order packages are available, which include signed copies, limited edition screen prints, & much more in the Du Blonde store, po.st/DuBlondeStore.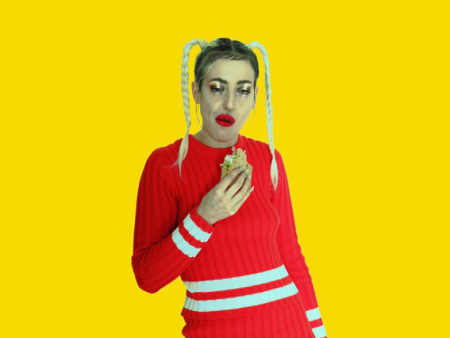 Also available for pre-order on:
Digital (po.st/DuBlondeDigital) / CD (po.st/DuBlondeCD)/ LP (po.st/DuBlondeLP)
Join Du Blonde online:
Website: po.st/DuBlondeOnline
Facebook: po.st/DuBlondeFacebook
Instagram: po.st/DuBlondeITG
Twitter: po.st/DuBlondeTwitter
Tumblr: po.st/DuBlondeTB
SoundCloud: po.st/DuBlondeSC
Subscribe to Du Blonde's YouTube channel: po.st/DuBlondeYouTube & Sign up for updates: po.st/DuBlondeOnline
Du Blonde Live:
3 Jun 2015 – BRIGHTON/ GREEN DOOR STORE / po.st/DuBlondeBton
4 Jun 2015 – LONDON/ 100 CLUB / po.st/DuBlondeLondon
5 Jun 2015 – LEEDS/ BRUDENELL SOCIAL CLUB / po.st/DuBlondeLeeds
6 Jun 2015 – BRISTOL/ LOUISIANA / po.st/DuBlondeBristol
7 Jun 2015 – NOTTINGHAM/ THE BODEGA / po.st/DuBlondeNHMan
9 Jun 2015 – MANCHESTER/ DEAF INSTITUTE / po.st/DuBlondeNHMan
10 Jun 2015 – GLASGOW/ BROADCAST / po.st/DuBlondeGlas
11 Jun 2015 – NEWCASTLE/ THE CLUNY / po.st/DuBlondeNC
24 Jul 2015 – THIRSK/ DEER SHED FESTIVAL / po.st/DuBlondeDeerShedFest
4/5/6 Sep 2015 – LARMER TREE GARDENS/ END OF THE ROAD FESTIVAL / po.st/DuBlondeEOTR
ARTURIA Matrix-12 V with Oberheim Matrix12 vintage synthesizer.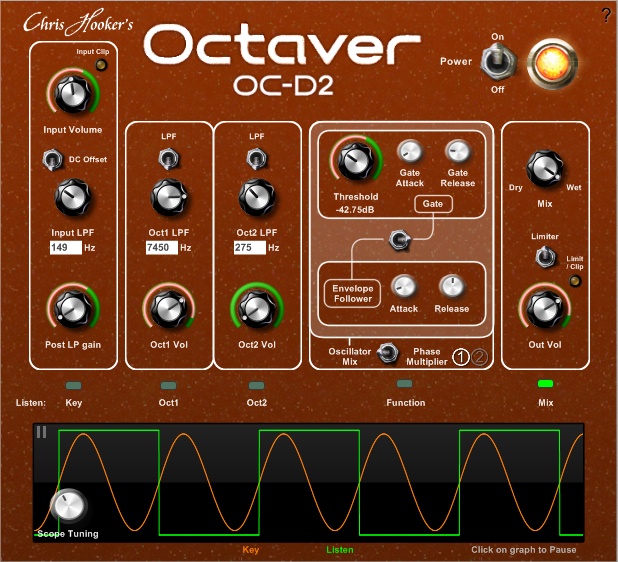 Christopher Hooker has released Octaver OC-D2, a free octave divider effect plug-in for Windows.
OC-D2 is an octave divider plug-in that generates signals one and two octaves below the original. It's based on the popular Boss OC-2 pedal, but with many more features and customizability far beyond what other octavers offer (both pedal and plug-in types).
Octaver OC-D2 features
Control the tracking accuracy.
Control the oscillator tone.
Control the dynamic envelope.
View the waveforms.
Tap the audio at any stage.
OC-D2 is available for download for Windows (32-bit VST).
One of the most famous ARP Odyssey sounds of all time is the bass sound from Herbie Hancock's Chameleon. Here's the recipe…
Additional info:
For loads more on working with Korg's ARP Odyssey recreation, check out the full Producer's Guide in issue 291 of Future Music: http://bit.ly/FMU291