Today's show is all about drums!
The Altair8800 now works as a 8 steps drum machine, with 8 voices!
The sense switches are used as channels' ON/OFF and each one of the 8 steps programmed in the sequence outputs a byte (used as a binary number instead of a MIDI note number) which I've used inside max to trigger all the drum kit samples. As usual the interface is programmed in MaxMSP and it communicates with the Altair with a serial to usb connection.
Easy and way funny!!
see you in the next episode, and may the assembly be with you!
Thousand Loaded Guns by Karin Park from the album 'Highwire Poetry' (2012).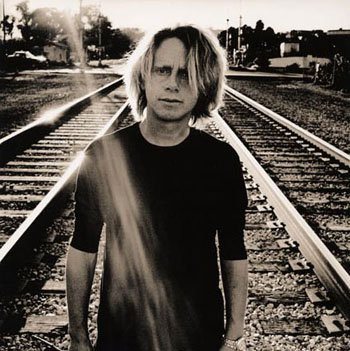 Depeche Mode member Martin L. Gore posted some mysterious info on Facebook yesterday. There was only the picture below and the tag "#MGxMG" …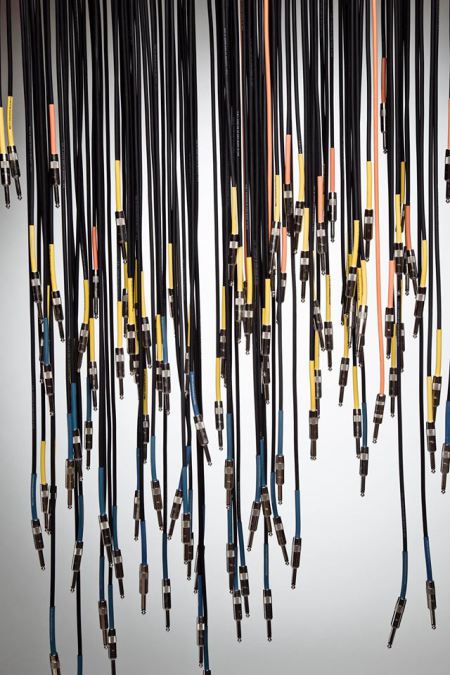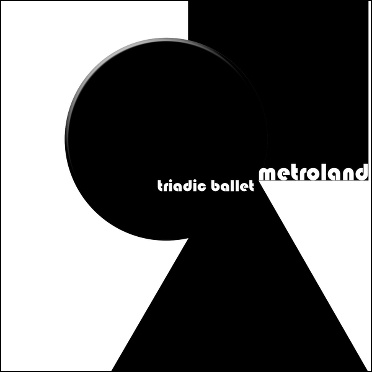 Metroland's debut album "Mind The Gap" was an instant success when released in 2012. The band quickly gathered a loyal following with Kraftwerkian approach and sound and also ended up as support act fro OMD on several dates including a sold out gig in Brussels. More than two years have passed since that debut album, and since then they have released "Thalys" vinyl (2014), a tribute EP to the high-speed train, plus more recentlythe double download single "Zeppelin" which acted as a teaser for what was to come.
Today the band's label Alfa Matrix has announced a massive 3CD album set (no 'normal' edition will be available), titled "Triadic ballet". The Bauhaus-inspired deluxe edition features a normal album backed with 2 extra discs offering reworks by such artists as the Greek Fotonovela, Laurent Paranthoën's Commuter, Absolute Body Control and so on.
This release is available as a 3CD boxset or as a HQ audio download via Bandcamp (where you get 3 tracks now plus the complete album the moment it's released).
Synthbug Demo of the Akai AX60. Played by Terrence Town. Patch design by Terrence Town and Draven. Recorded directly in 48k 24bit stereo audio.
The AX60 is among some of the last true analog polysynths of the mid-eighties. It was Akai's answer to the hugely successful Roland Juno series and Yamaha's new digital DX-series. The AX60 is a programmable six-voice synth with a nice LFO, lowpass (VCF) filter, envelope sections, and more. An eight-voice version, the AX80, was already available.
Programming this synth is easy using dedicated sliders, knobs and/or buttons for its parameters. It also has a useful noise generator and some other cool functions that include auto-tuning, chorus, a multi-mode arpeggiator and a keyboard that can be split into two key-zones, making it somewhat bi-timbral. All six voices can be stacked in unison mode for a powerful and thick lead sound. Its features and sound make the AX60 a worthy alternative to Roland's Juno 106.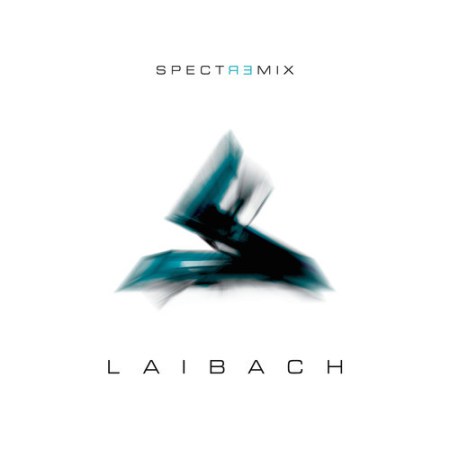 The Dettmann remix, you can listen to below, is taken from Laibach's forthcoming remix album "Spectremix" which is also part of digital deluxe edition of "Spectre". Both are out on 30th March 2015.
As well as Marcel Dettmann, SPECTREMIX will feature mixes from labelmates Diamond Version (aka Olaf Bender and Carsten Nicolai), Sandwell District's Function, longtime collaborator iTurk, Slovenian electro-pop band Torul, Scottish DJ and producer Alex Smoke, German DJ, producer, mastering engineer and co-founder of the Common Sense People event series, Konstantin Sibold and Slovenian producer, DJ and musician Gramatik.
The video for "When I'm Small" from Phantogram's debut full-length Eyelid Movies out on Barsuk Records. Directed by Isaac Ravishankara.
Download this song http://smarturl.it/BlackOutDays Taken from the new album VOICES
Order Voices and get an instant MP3 download of "Fall In Love"! : http://myplay.me/17pr
Music video by Phantogram performing Black Out Days. © 2013: Republic Records, a division of UMG Recordings, Inc
Video description below:
I bought a new VCO, the Mos-Lab Kobol Oscillator. What a great VCO, awesome hardware quality and sound. Here is a demo where I use the Synthesizers.com Q960 sequencer to control pitch and waveform modulation of the VCO.
The VCO is patched into the Corsynth C101 OTA VCF which is patched into the synthesizers.com Q107 State Variable Filter.
I'm using the high pass output of the Q107 and it is controlled by a third envelope which is triggered by the first step of the Q960.
Demo of Clouds. Granular texture synthesizer by Mutable Instruments for the Eurorack modular.
First part are two different samples processed in normal granular mode.
Second part is a real-time processing of the CS80 wave from Braids receiving pitch from K4815 and going through Make Noise Echophon. In this second part, Clouds are in bonus mode number four (also called Spectral Madness) which is a developer left-over extra feature that you enter by pressing and holding the audio quality / blending mode button for five seconds. Note, the extra modes are not supported by the developer, but still amazing extra's.
There are four modes in Clouds in addition to mode number 1 which is the default granular engine.
1. Default granular processing.
2. Pitch and time stretcher.
3. Looping delay mode.
4. Spectral madness.
Enjoy…
Clouds: http://mutable-instruments.net/module…
Demo by Luftrum: http://www.luftrum.com
Details about the video:
Here is a video of the Korg Poly 61. I programmed some new sounds into the memory bank and set up a loop on the tape recorder. You can edit the 2 digital VCOs, the filter and VCA which share an envelope, and send an LFO to the filter, pitch and VCA. Thats pretty much it, but the results of combining these few parameters are really satisfying, especially when dealing with first-generation analog/digital hybrid electronic circuits

The second bit of the video was shot at Tate Modern, where they have a really good 60s/70s minimalist show on at the moment. There was an arresting yellow Anthony Caro that caught my eye