PSB surrounded by nice hardware

© 1986 The BBC
Get the Thursday – EP
Download: http://smarturl.it/psbthursdaydl
CD Single: http://smarturl.it/psbthursdayd2c
Get the Thursday Remixes
Download: http://smarturl.it/psbthursdaydl2
From the Pet Shop Boys album "Electric"
Out now: http://PetShopBoys.co.uk
Digital: http://smarturl.it/psbelectricdigital
CD: http://smarturl.it/psbelectricphysical
Tour info: http://bzz.is/PSBTour
Brand new video from Pet Shop Boy featuring Example
From the Pet Shop Boys album "Electric"
Out now: http://PetShopBoys.co.uk
Digital: http://smarturl.it/psbelectricdigital
CD: http://smarturl.it/psbelectricphysical
Tour info: http://bzz.is/PSBTour
Remix of 'Love is a Bourgeois Construct'
Original version is on the new Pet Shop Boys album "Electric"
Out now: http://PetShopBoys.co.uk
Digital: http://smarturl.it/psbelectricdigital
CD: http://smarturl.it/psbelectricphysical
Digital 1
1. Love Is a Bourgeois Construct (Nighttime Radio Edit)
2. Entschuldigung!
3. Get It Online
4. Love Is a Bourgeois Construct (The Penelopes Remix Radio Edit)
Digital 2
1. Love Is a Bourgeois Construct (The Penelopes Remix)
2. Love Is a Bourgeois Construct (Claptone Remix)
3. Love Is a Bourgeois Construct (Little Boots Discotheque)
4. Love Is a Bourgeois Construct (Dave Audé Big Dirty Dub Remix)
5. Love Is a Bourgeois Construct (Claptone instrumental)
CD
1. Love Is a Bourgeois Construct (Nighttime radio edit)
2. Entschuldigung!
3. Get It Online
4. Love Is a Bourgeois Construct (The Penelopes remix)
5. Love Is a Bourgeois Construct (Claptone remix)
6. Love Is a Bourgeois Construct (Little Boots Discothèque)
7. Love Is a Bourgeois Construct (Dave Audé Big Dirty Dub)
8. Love Is a Bourgeois Construct (Claptone instrumental)
9. Love Is a Bourgeois Construct (Little Boots Discothèque Dub)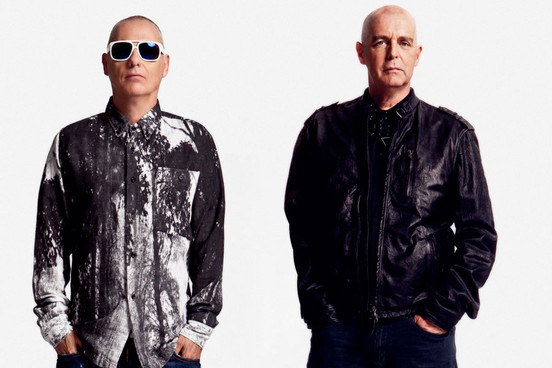 The video for the new Pet Shop Boys single "Vocal" is now available on YouTube. The short film has been produced and directed by filmmaker and photographer, Joost Vandeburg.
The new album "Electric", produced by Stuart Price, will be released on July 15.
From the upcoming Pet Shop Boys album "Electric", released July 15, 2013.
Pre-order now:
Digital: http://smarturl.it/psbelectricdigital…
CD: http://smarturl.it/psbelectricphysica…
Get this track: http://smarturl.it/psbvocaltrack?IQid…
Find out more at http://www.petshopboys.co.uk
Video directed by Joost Vandebrug
New teaser from Pet Shop Boys' upcoming 12th studio album, worth waiting for, well you decide

Taken from "Electric" – The New Album from Pet Shop Boys
Released July 2013 – Pre-order Now
PetShopBoysShop.co.uk: http://smarturl.it/psbelectricd2c
iTunes: http://smarturl.it/psbelectricdigital
Amazon: http://smarturl.it/psbelectricamzcd
Tour info: http://bzz.is/PSBtour
Electric – The New Album from Pet Shop Boys
Released June 2013
http://www.petshopboys.co.uk
Well, somewhat contradictory that I choose to a feature a video and a song that I think is incredibly boring, but stranger things have happened and it is still Pet Shop Boys, so here goes, enjoy! YAWNNN
Pet Shop Boys: Leaving (Official Lyrics Video)
Check out the lyric video for Leaving, the latest single to be taken from Pet Shop Boys' forthcoming album release Elysium.
Elysium is released on September 10 2012 and can be pre-ordered from: http://smarturl.it/Elysium
Leaving will be available on 2x Digital bundles, 2 x CD singles and 12″ on October 14 2012.
Music video by Pet Shop Boys performing Leaving. (P) 2012, The Copyright in this audiovisual recording is owned by Pet Shop Boys Partnership Ltd under exclusive Licence to EMI Records Ltd
http://youtu.be/AGQC7_ikZ-s
Series III Fairlight CMI playing back Pet Shop Boys "It's a Sin." Song sequence and instruments were recovered from an old CMI streamer tape.
Description:
The Australian Fairlight Computer Music Instrument (CMI) is a vintage but state-of-the-art Synthesizer/Sampler workstation. An incredible sampler with 28 megabytes or more of memory! One or two full 73 note velocity sensitive keyboards! Complete synthesis and editing of digitally sampled sounds. Three different on-board SMPTE Sequencers and storage to various disk mediums. The processor itself is housed in a 24″ module. It was also the first digital sampler to hit the market back in 1979 and has endured throughout the eighties and nineties.
From 1979 to 1985 several versions of the Fairlight were produced, with the Series III being the last of them. Each new series added updates to the Fairlight as technology developed through the early eighties. The Fairlight 1 and 2 had only 16 kByte of Memory per voice, and only eight voices but expanded to several megabytes and double the polyphony by the Fairlight III. The IIx was the first Fairlight to offer MIDI. The Series III added aftertouch capability to the keyboard. They all had pitch/mod wheels, an 82-key alphanumeric keyboard, 15 function keys, a Graphics Tablet for drawing sounds and a Video Monitor for seeing what you're doing while editing.
The sampler is the heart of the Fairlight. It's a 16-bit resolution digital sampler with variable sample-rates up to 100kHz! Original Fairlight models used two standard 8 bit 6800 processors, updated to the more powerful 16 bit 68000 chips in later versions (the IIx had updated 6809 processors, which is what designated it a IIx over a II, and raised the sampling resolution to 32kHz, from the I & II's 24kHz). In the Fairlight III, sample memory (RAM) comes in 28MB chunks per 16 voices of polyphony – wow! That's plenty of room for creating stereo or mono samples. Edit them using various hi-tech functions and at a 'microscopic' level using the large Monitor screen. Samples can be looped, mixed and re-sampled with processing for sweetening. As for synthesis, create your own waveforms by sampling and applying Fast Fourier Transform and Waveform editing functions. Storing samples and synthesized waveforms can be done to Hard Disk or 8″ floppy disks.
As for sequencing, there are three sophisticated methods. There's CAPS (Composer, Arranger, Performer Sequencer), an 80-track polyphonic sequencer. The complicated MCL (Music Composition Language) is like a text-based step time sequencer. And finally the Rhythm Sequencer which functions like a classic drum-machine style sequencer. All sequencer's are SMPTE syncable.
The Fairlight is a horribly expensive Music Production Center and is rivalled only by the NED Synclavier. Although current samplers, sequencers and synths can blow away the Fairlight at a fraction of the cost – the Fairlight is an historical, prized piece of Vintage Digital Synthesizer and Sampler technology. It still holds up today, over twenty years later and is still a high quality and professional instrument. The facilities provided by it benefit hardcore synth programmers, wealthy musicians, sound designers, film composers and wealthy Vintage Synth collectors.
Invisible: The new video by Pet Shop Boys. Video by Brian Bress. Invisible is taken from the new album Elysium to be released in September. Produced by Andrew Dawson and Pet Shop Boys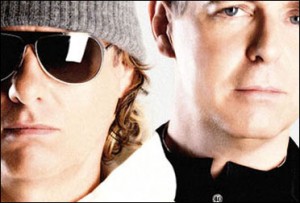 The band has announced a new studio album to be released in September. The new album, titled "Elysium" will be the band's 11th studio effort so far. The material has been recorded in Los Angeles together with producer Andrew Dawson.
Andrew Dawson is a Grammy-Award winning engineer and producer. He so far worked with Kanye West, Common, T.I., Jay-Z, Destiny's Child, Lil Wayne, Drake, Rick Ross, Erykah Badu and more. Not really the music you'd link with Pet Shop Boys.
http://www.petshopboys.co.uk
http://www.facebook.com/petshopboys
Music video by Pet Shop Boys performing Invisible. (P) 2012 The copyright in this audiovisual recording is owned by Pet Shop Boys Partnership Ltd under exclusive licence to EMI Records Ltd