The 'Mother' of all samplers. The technology that today is used world wide to compose sampled sounds started with the The Fairlight CMI. Featured on the program 'This Week' from ABC-TV Australia (1980) and is demonstrated by one of the designers Pete Vogel and composer Michael Carlos playing his composition of the theme for TV series "Timewarp".
38 minute demonstration of the Fairlight CMI Series I.
Tony Mansfield's treasure trove of Fairlight effects, from the second 12″. The samples are all used in the song. Despite trying for a hit on 2 occasions, with 3 different 12 inch records worth of mixes, the record wasn't a commercial success (in the UK anyway.)
Live on Channel 9, May 11, 2013.
A little cute demo for the brand new Fairlight NNXT refill (2014) which is a fantastic 120 Mb sound bank for Reason 7.
http://bitley.laconicsounds.net
There has been a request for a more simple, scaled down and refined version, and this has now been produced. Fairlight NNXT builds upon the original Fairlight CMI documentation for revision 1.3 from Fairlight Instruments (included) which describes the 32 factory disks. All disks are included here and the refill contains 350 Fairlight CMI NNXT sounds for Reason 7. The refill also contains all of the Subtractor, Thor and Malström sounds from the bigger versions, as well as a couple of bonus "disks" with Bitley sounds, Art Of Noise sounds and Vince Clarke sounds. The sounds are sorted and named exactly as on the 32 original Fairlight CMI disks. The file size is just below 120 Mb.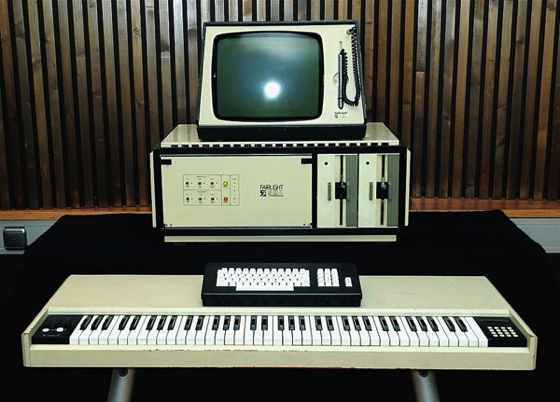 Nord has announced a major addition to the Nord Sample Library, the sounds of the legendary Fairlight digital sampler.
The Fairlight was the first commercially available polyphonic sampler when launched back in 1979 and it opened up the doors of sampling to many artists and producer during the 80′s.
The 300+ sounds in this collection were all sampled from a newly overhauled Fairlight CMI System IIx, with detailed mapping to capture the characteristic Fairlight sound. The Nord Sample Library is compatible with the Nord Wave, Nord Electro 3/4, Nord Piano 2 and Nord Stage 2.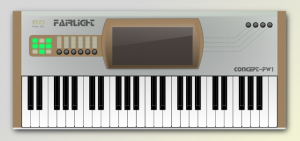 "Success of a product strongly depends on how well the Product Design was elaborated before even starting to work on the first prototype. We help you by immediately turning your ideas into visual realistic sketches, like for example illustrated below."
Here's a link to the source >>
Magneticring rips the new Korg MS-20 Mini with Fairlight CVI.
This is part one of side A of the original Fairlight CMI 2x demo tape. And a pic of an aged 2x
Free Ableton Live Pack featuring CMI Fairlight sampled instruments. 3 different sounds to bring back the early 80s.
Free Download: http://bit.ly/freesynth93
Sampled by: http://sonicbloom.net
Visit his site for more stuff like this, including Live Instrument downloads, tutorials and music! http://www.afrodjmac.com