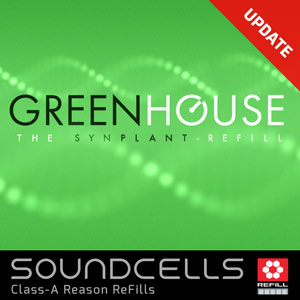 Soundcells has updated their Greenhouse ReFill to version 4!
Greenhouse v4 offers new combinator and NNXT patches based on 60 MB of new Synplant samples. Furthermore this update pleases with 10 new MicroTonic REX loops and reworked backdrops.
Version 4 now contains:
• 30+ MicroTonic rex loops
• 1090 MB of Synplant samples uncompressed
As usual, this update is free for owners of any previous full version of Greenhouse.
New buyers can get this amazing ReFill with a discount of 25%.
Offering price per unit is 14.90,- € (25% off until

December 23rd

)
For more information, please visit the Soundcells website: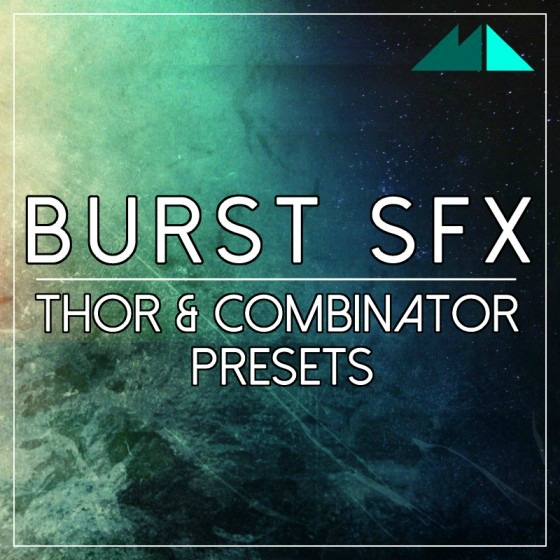 ModeAudio says that Burst SFX – Thor & Combinator Presets injects some serious SFX and sound design expertise straight into your Reason projects.
"With a wealth of sound types delivered in both Combinator and Thor formats, prepare for the sparks to fly across the dance floor! Featuring 40 precision-designed Thor presets and 15 Combinator patches, this release offers a wealth of SFX potential in the form of Explosions, Impacts, Falls, Risers, Sub Drops, Reverses, Bleeps and Accelerations. To cut a long story short, this is a devastating sonic collection of all types and flavours!"

Pack Details:
55 presets for Reason's Thor & Combinator instruments
sounds range from explosions, impacts and sub drops to risers, falls, reverses & more
all available macro controls assigned for maximum control
100% royalty-free
Pricing and Availability:
£12 / $19.75 / €15.02

All Soundcells Rack Extension based ReFills have been updated:
The main part of these updates is the replacing of all patches that were using the Line 6 devices. Besides this, the new versions contains new patches, minor changes in detail and in case of Viking Signature new backdrops.

And Soundcells has a special offer to all customers: Get a 50% COUPON for your next purchase!
• Existing owners of at least one of these ReFills will automatically receive their Voucher via email.
• New customers simply need to purchase one of these UPDATED products to receive the coupon.
This deal ends 

September, 14th 2014

. The individual coupon code is valid for 30 days after purchase.
For more information, please the website:
A little cute demo for the brand new Fairlight NNXT refill (2014) which is a fantastic 120 Mb sound bank for Reason 7.
http://bitley.laconicsounds.net
There has been a request for a more simple, scaled down and refined version, and this has now been produced. Fairlight NNXT builds upon the original Fairlight CMI documentation for revision 1.3 from Fairlight Instruments (included) which describes the 32 factory disks. All disks are included here and the refill contains 350 Fairlight CMI NNXT sounds for Reason 7. The refill also contains all of the Subtractor, Thor and Malström sounds from the bigger versions, as well as a couple of bonus "disks" with Bitley sounds, Art Of Noise sounds and Vince Clarke sounds. The sounds are sorted and named exactly as on the 32 original Fairlight CMI disks. The file size is just below 120 Mb.
Analog Theory is a new ReFill by Nucleus SoundLab for Korg's MonoPoly Rack Extension.
Download the free demo ReFill, and get more info here:
http://nucleus-soundlab.com/products/…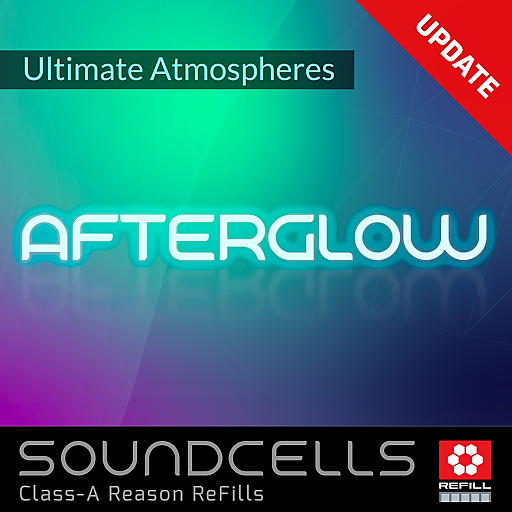 Afterglow version 4 comes up with 20 new combinator patches, 20+ new basic patches for NNXT & Subtractor, new field recordings and some minor improvements to the last version.
This ReFill is a fantastic resource if you want to compose ambient music, game and film scores or even dance music …
Afterglow contains:
•  299 combinator patches.
•  
135 NNXT patches, 67 Malstroem patches, 55 Thor patches and 25 Subtractor patches.
•  
Analog leads and basses full of character, lots of atmo textures and pads, bleeps, glitches, strange effects and field recordings.
•  
11 demo tracks in Reason format included.
Price per unit is 29.90 ,- EUR.
This update is free for owners of any previous version!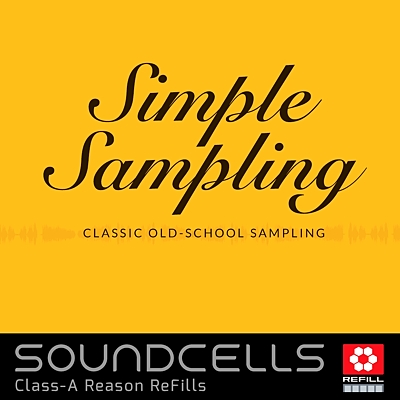 Simple Sampling – a name, a concept!
Simple Sampling is your best friend if you are looking for classic old-school sampled sounds instead of huge patches built by hundreds of individual samples. Patches are super-fast loading, CPU-friendly and they are full of 'retro' character. A lot of great instruments were sampled to get the stunning result: Rhodes Mark 1, Doepfer MS404, Supernova 2, microKORG, Nord Modular G2x, Yamaha VL1, Yamaha SY99, Kawai K5000 … 
Version 4 adds combinator & NNXT patches based on 300 MB of new samples.
Simple Sampling contains:
• 
A note by note (a2 – e4) sampled and looped original Stylophone including it´s typical release click
• The modules folder contains the basic NNXT patches which were used to build the combinators
• 9 demo tracks in Reason format
Price per unit is 19.90 ,- EUR.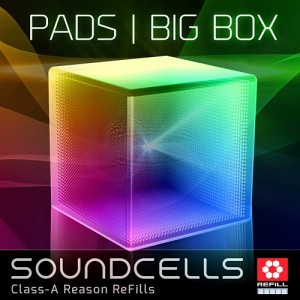 "Pads – the BIG box v4" always lets you find the right pad!
Wether you are looking for well layered patches that we all know from classic hardware workstations or for modern textures – this ReFill gives you all you need when searching for atmospheric sounds, bright or dark pads, inspiring soundscapes, rhythmical pads and fx & experimental stuff.
With version 4 this ReFill has gotten bigger and better but kept its own original and genuine sound and class!
"Pads – the BIG box v4″ contains:


• 501 combinator patches, organized in 8 folders.
• 551 well balanced patches for Thor, Malstroem, Subtractor, NNXT (the basic patches which were used to build the combinators)
• 30 (!) demo tracks in Reason format included.
A web address to link to for more info and many "Pads – the BIG box"-only MP3s:
Price is 39.90 ,- EUR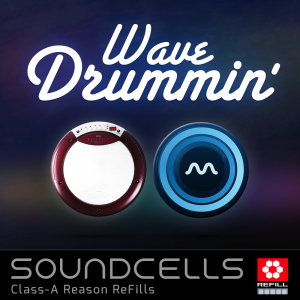 Soundcells has released WaveDrummin v3, below are all the details:
With WaveDrummin' you can combine enchanting and haunting rhythms based on loops and samples from the KORG Wavedrum WD-X and the Impaktor App for iPad. This ReFill opens doors to percussive bliss that have never been opened before – wether you are a dance producer druling over techno or electro beats or you are a vegetarian ethno guru spiritualist … WaveDrummin will help you getting there.
Version 3 adds REX loops, Kong & ReDrum kits as also combinator patches.
WaveDrummin' contains:
• 167 combinator patches
• 158 REX loops
• 20 NNXT patches
• 25 Kong- & 10 ReDrum kits
Price per unit is 9.90 ,- EUR.
Binary Music has announced that they are now supporting Reason's NN-XT with some Refills for Reason -ARP Odyssey, Valve 4 Op and Crosswave.
The ARP Odyssey Refill contains 101 NN-XT patches made from over 1,400 samples.
Valve 4 Op is a collection of samples from a Yamaha TX81Z – 65 patches for NN-XT and 47 Combinator patches.
The Crosswave Refill contains 133 NN-XT patches of an Ensoniq SQ80.
Pricing and Availability:
Pricing is £11 – €13 – $15 for the first week, thereafter £17 – €20 – $23, including VAT in EU.
More information: