Efxs box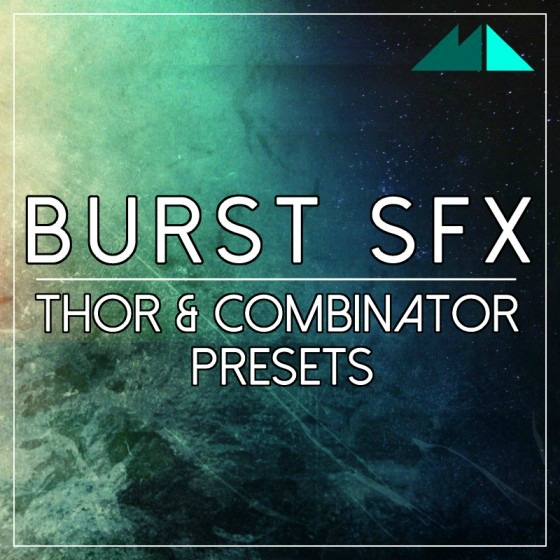 ModeAudio says that Burst SFX – Thor & Combinator Presets injects some serious SFX and sound design expertise straight into your Reason projects.
"With a wealth of sound types delivered in both Combinator and Thor formats, prepare for the sparks to fly across the dance floor! Featuring 40 precision-designed Thor presets and 15 Combinator patches, this release offers a wealth of SFX potential in the form of Explosions, Impacts, Falls, Risers, Sub Drops, Reverses, Bleeps and Accelerations. To cut a long story short, this is a devastating sonic collection of all types and flavours!"

Pack Details:
55 presets for Reason's Thor & Combinator instruments
sounds range from explosions, impacts and sub drops to risers, falls, reverses & more
all available macro controls assigned for maximum control
100% royalty-free
Pricing and Availability:
£12 / $19.75 / €15.02
Sound effect 11 from the iMS-20 SFX/iPolysix series.
Effects 11-20 will include the iPolysix so stay tuned.
effect info:continuous,no sequencing/automating.
Star Wars Technika – rehoused Star Wars sound FX keyring inside a Technika casing
switched 1/4inch jack output
white LED
4 red momentary buttons for each sound
toggle switch with rotary switch to select a sound to hold and loop
red latching button to select pitch on/off
pitch up/down control
Featuring new tape echo sequencer and FX section.
For full version of NI's Kontakt 4.2.4 or 5.1.0 or later
www.tronsonic.com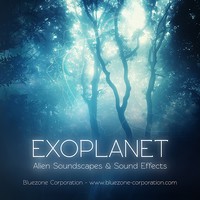 Bluezone Corporation has announced the release of Exoplanet – Alien Soundscapes & Sound Effects, a cinematic/ambient sound library.
This downloadable sample pack offers a huge choice of extraordinary Sci Fi nature sounds, forest ambiences, textured animal gurgle and growl sound effects and includes reworked hardware synthesizer pad sounds.

For original compositions as well as soundtracks, this pack of 124 professional atmospheric / FX sounds is the reference sound library you'll turn to again and again for all types of music compositions.
The sample library costs 16.95 EUR.
Buffre Beat Repeater is an audio looping device that repeats and scrubs audio in sync with song tempo. Buffre is a performance effect, playable from a MIDI keyboard or control surface, and supports Reason control voltage routings for automated looping, stutter and glitch effects.
When you download a full license, please opt-in for special promotional offers by clicking the check box and REGISTER button.
Julien Bayle has released ultraGlitcher 1.0 – a new audio FX unit for for Ableton Live
Ableton Live effects available here: http://designthemedia.com/ultraglitcher
FEATURES
– 3 fx stages based on step sequencing
* frequency modulator modulating the input with a raw and gloomy carrier
* crusher crushing bit depth resolution + sample rate of the input
* dirty delay delaying and modulating the feedback on very uncanny manners
– independant step sequencers for audio-channels L/R
– global bypass switch
– global dry/wet
– master shaper envelope based with retriggering rate
The signal pass thru several internal modules, successively:
– frequency modulator
– crusher
– dirty delay
Each module are based on a step sequencer, except the step shaper.
Each module can have its own step number. At each step, a value is popped out to a dsp depending on the nature of the module.
You can tweak steps for both L/R channels and you can also link them, the L step sequencer becoming the one used for both channel modulation.
Each module contains a small step sequencer helper providing an eay way to create sequences increasing or decreasing, including a small cycle, on-the-fly
At last, each module contains a smoother providing a small interpolation between each step.
frequency modulator modulates the frequency of the signal by using a carrier. You change frequency from min to max and you can adjust the range corresponding to min & max. You also have a multiplier to make it sounding crazier.
crusher crushes the signal by degrading sample rate & bit depth. You can choose each value for each step for each audio channel. You also have a divider that provide a sample rate tweak for very low frequency with a better resolution.
dirty delay delays the signal. You can choose feedback amount for each step. You can also choose the delay time manually or sync with the transport. A Bizarre mode provides a very strange noise/sample-and-hold delay time movements that is interesting.
A global waveshaper can be enabled at the master output.
You choose a triggering rate and the envelope is applied to the incoming waveform just before to be popped out to the next device in the chain.
M-RGT has announced the release of psyGEN, an experimental granular synthesizer plug-in for Windows.
Using granular synthesis as a basis it adds extensive Modulation and FX capabilities to take any type of .wav file source and turn it into a multi-layered composition of great complexity.

With the built-in 16 track sequencer, long evolving ambient/drone sounds can be created and cross-faded with other sounds to create dense tapestries of sound. Also, the sequencer allows for more rhythmic based compositions or patches as well. It is possible to create an entire composition with just one track incorporating many variations.

psyGEN can be used as a standalone synthesizer with a plug-in like SaviHost or similar program or can be installed as a VSTi with a Host DAW.
The psyGEN plug-in for Windows (VST) is available to purchase for $33.50 USD.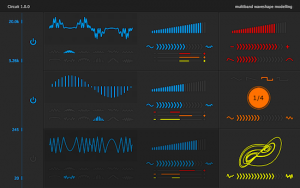 Sinevibes has announced the release of Circuit, its latest Audio Unit effect plugin for multiband waveshape modelling.
Circuit splits the signal into three frequency bands, and passes each band through its own processing engine which offers 12 different algorithms – from sine-based waveshape transformers and foldback distortion, to circuit-bent filters, lo-fi and ring modulation. These models can be further modulated by an input envelope follower, tempo-synchronized LFO or two-dimensional Lorenz attractor. All this is wrapped into a stylish, colour-coded interface based on Sinevibes' innovative design language, which makes it incredibly fun to work with.
Circuit features
Morph lifeless waveforms into entirely new, rich and dense sounds.
Transform synth basses and leads into completely different, layered material.
Re-synthesise and mangle electronic drum loops beyond recognition.
Circuit is available to purchase for $29 USD. It is also included in the Sinevibes plug-in bundle for $119 USD.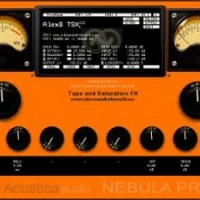 The European software developer Alessandro Boschi aka AlexB has released "Tape and Saturators FX Pro," his latest library for the Nebula VST plugin.
Nebula, from Acustica Audio, uses libraries sampled to extremely high specifications to emulate different types of vintage gear, including equalizers, filters, microphones, preamps, compressors, reverb and generic time-variant processors.
The prices are 20.00 EUR for the library, or $25.09 USD at today's exchange rates, and 65,00 EUR special "Welcome" price for the TSX library bundle, or $81.54 USD at today's exchange rates.
In short, the newest release from AlexB includes:
. 4 units sampled: ANM, DTE, FTS, MWT
. 38 differents programs at 7K and 5K
. Clean and Driven programs
. Real "Saturation" and "Warmth" controls
. Internal HPF SideChain for the compressors
. Special skin
. Over 1GB library programs
. Available as single library or as discounted bundle
More from AlexB, as he tells it:
"A collection of the best hardware tape emulators FX.
ANM
The ANM Tape Simulator is the first product that uses the analog process for modeling complex analog circuitry entirely in the analog domain Unlike digital plug-ins or processor-based outboard gear. The result is a faithful recreation of the original response, without using the original analog hardware. The circuit has been improved and a custom dard has installed.
DTE
DTE is a homemade unit that simulates a vintage tube tape machine with a mastering tube compressor and a tube saturator stage built in. Class A design, real tape and head circuitry digitally controlled.
FTS
It's a modern digitally controlled analog device that offers many of the "musical non-linearities" exhibited by the older tube, class A discrete, and magnetic tape mediums. The unit has several compressor "types" with fixed attacks and releases. The unis has been enhanced for better sound characteristics.
MWT (Modern White Tape FX)
The MWT provides a remarkable simulation of true tape sound through the inclusion of genuine tape drive circuitry. This emulation circuit provides the nostalgic rounding and compression usually only achieved by the use of tape. This typically offsets the harshness often found in digital recordings. The unit has been enhanced in the DC and audio path with top grade audio components.
The programs:
Carefully sampled @96kHz and @44.1kHz in a professional recording studio with hi-quality audio and digital cables and master grade converters with audio levels perfectly matched and calibrated. They are precisely programmed without normalizing or other destructive digital processing. The programs don't sound processed, harsh or digital as most plugins do, but instead sound like a natural extension of the original audio, gluing your tracks in the mix with an analog vibe.
Free demo available.
Programs characteristics and details in the user manual: http://www.alessandroboschi.eu/alexb/doc/Tape_and_Saturators_FX_Manual.pdf"