August 9, 2015 · Posted in
Uncategorized
·
Comments Off

on Roland Chorus Echo SRE-555 (501) Tape Delay Demo
AUDIO: "Sully" by Jeremy Trezona from Phantoms. Featuring drums by Ana Barreiro, electric guitar by Sam Hoffman, & Wurlitzer electric piano by Carey Frank.
The Roland Chorus Echo is an analog tape echo, chorus, and spring reverb rack effect unit released in 1982. It is one of my favorite things on the face of the earth.
The unit features three playback tape heads which can be used independently and in combination. There are also two additional effects circuits that can be switched in and out: lush analog chorus, and a vibey, metallic spring reverb.
The SRE-555 was the last tape echo machine Roland ever manufactured. It's an incredibly robust and well made piece of equipment and I can think of anything that comes close to the sonic and creative possibilities this unit offers. It lives on one of my consoles effect sends and I use it on almost every record I produce and mix.
January 17, 2014 · Posted in
Uncategorized
·
Comments Off

on U-He Satin First Look – Overview
Phil Johnston takes a quick look at U-He's Tape Emulation software 'Satin'
September 10, 2013 · Posted in
Uncategorized
·
Comments Off

on Satin Tape Machine – new effect plugin for Windows and Mac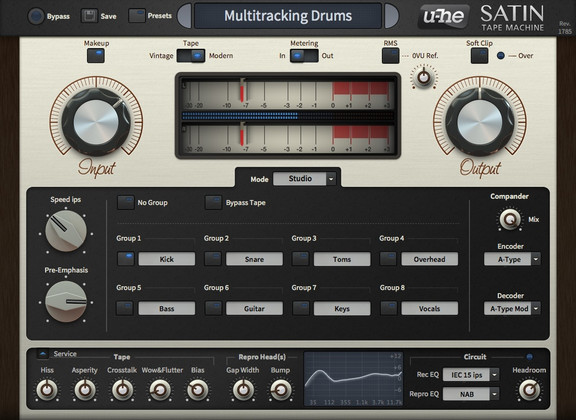 u-he has announced the release of its Satin Tape Machine effect plugin for Windows and Mac.
With its three operation modes, SATIN is an all-rounder: Studio mode is predestined for multichannel tape saturation effects, all optionally controlled from a single instance. Delay mode offers complex multitap tape delays, and Flange does true through-zero tape flanging (think Small Faces "Itchycoo Park" or Hendrix "Bold as Love"). In all modes, the tape speed is continuously variable from 7.5 to 30 inches per second.

While aiming for a complete simulation of classic tape machines, u-he also decided to include the noise reduction circuits. This is not spurious whimsy: the classic compander models can be used for decoding old tape recordings, or for dynamic processing and colouration effects such as – a known trick amongst seasoned tape-ops – enhancing background vocals and e.g. acoustic guitars.
Satin features
Mix-and-match emulation spans all major historical developments in tape technology.
Control multiple instances from one panel – 'glue' multiple tracks together.
High-quality: internal sample rate up to 384kHz, continuous tape speed control.
All the 'goodness' of tape (saturation, transient-smoothing, HF compression etc.).
Full control over the 'badness' (head-bump, wow&flutter, asperity noise, hiss etc.).
Record / repro EQ standards (separately selectable), classic NR compander standards.
Extra FX modes: through-zero tape flanging, host-synchronizable 4-tap stereo delay.
Satin for Windows and Mac (VST/AU) is available to purchase for the introductory price of $89 USD until October 7th, 2013 (regular $129 USD). AAX is in development.
June 20, 2013 · Posted in
Uncategorized
·
Comments Off

on Time machine: Birotron B90
The rarest manufactured instrument – the extinct and impossible to find Birotron playing worn out mixed tapes of string section, brass, violas, choir, and flutes across the keyboard.
The Birotron (pronounced By-ro-tron) is a tape replay keyboard conceived by Dave Biro of Yalesville, Connecticut, USA, and funded by Rick Wakeman of the progressive-rock group Yes, and Campbell Soup Company-Pepperidge Farm Foods in the mid-late 1970s. A Mellotron-like instrument in the prototype stage, and intended for mass production – it was featured on a hit single and used on several albums and tours. It appeared in advertisements and received press in several newspapers as the next 'latest and greatest' keyboard instrument. It also received over 1000 advance orders from many prominent musicians worldwide including members of the Beatles and Led Zeppelin. Despite this success, it is now generally considered the world's rarest keyboard instrument in the genres of pop/rock music. It also retains the highest selling price for any Mellotron related keyboard, and since its inception, has been one of the most difficult to find, seldom seen, and least recorded instruments in the entire world.
"The musician is Chris Dale who very kindly let me do the video.
So what did this instrument sound like with a decent set of unworn tapes???? That is a mystery…..Sadly we may never know."
June 9, 2013 · Posted in
Uncategorized
·
Comments Off

on Microtape 17 Marimba Nirvana from Tronsonic
Featuring new tape echo sequencer and FX section.
For full version of NI's Kontakt 4.2.4 or 5.1.0 or later
www.tronsonic.com
May 2, 2013 · Posted in
Uncategorized
·
Comments Off

on How to turn a Reel to Reel Tape Machine into a Tape Delay using a Modular Synthesizer
'darshonaut' wanted to turn a Reel to Reel Tape Machine (Revox A77 MK III) into a Tape Delay, but since he doesn't use a traditional mixing desk with Aux In/Out , he had to come up with a patch for his Curetronic modular synthesizer.
May 12, 2012 · Posted in
Uncategorized
·
Comments Off

on New version of a classic chorus echo device with tape-delay simulation

Variety Of Sound has released NastyDLA mkII, a new version of the classic chorus echo device with tape-delay simulation.
The mkII version of this plug-in is an overall technical redesign and features "stateful saturation" algorithms for an overall improved sound experience and changes several things under the hood. Basically, NastyDLA mkII remains feature-wise the very same but introduces the input stage modelled by this new technology and also redesigns the tape compression algorithm for an improved IM distortion performance. In general, the distortion generation appears to be more analog-like and the perception of width and depth has been improved significantly.
Improvements:
The behaviour of the input stage has been changed. It acts output level compensated now and only is active if the SAT switch is engaged. It is modeled based upon a stateful saturation algorithm which sound wise turns in to a way better distortion performance as well as a more "3d" sound perception.
The tape compressor has been improved for a better IM distortion performance and a less muddy sound.
The level of noise which can be dialed in has been altered. The level itself is corrected and by moving the according knob to the left-most position the noise can be switched off.
The .dll name and the VST plug-in ID has been changed and so both, old and new version, can be used in parallel in any case. Nevertheless, the mkII version remains preset-compatible with version 1.x so one can transfer presets between them in both directions.
NastyDLA mkII is a Windows 32-bit freeware release for VST compatible applications and you can grab your copy via the download page.
November 17, 2011 · Posted in
Uncategorized
·
Comments Off

on New reel-to-reel audio tape warmer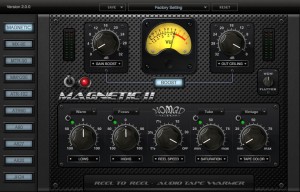 Nomad Factory has released Magnetic 2, a virtual reel-to-reel audio tape warmer effect for Windows and Mac.
The plug-in features pure analog reel-to-reel tape speeds, tape/tube saturation and tape color effects, as well as a dedicated vintage style EQ and a built in Boost mastering section. The result is a creamy, warm sound that can only be achieved by MAGNETIC II.
New in Magnetic 2
9 tape models that give you the authentic sound of the famous vintage tape machines:

Otari MX-80 2-inch 24-track
Otari MTR-90 2-inch 24-track
Ampex MM1200 2-inch 24-track
Ampex ATR-102 half-inch two-track
Tascam ATR60-16 1-inch 16-track
Studer A80 Mk II 2-inch 24-track
Studer A827 2-inch 24-track
Studer A820 2-inch 24-track
MCI JH24 2-inch 24-track

Real Tape Model Mode: To engage the new Real Tape Model mode, simply turn the Reel Speed knob between 1 and 30 and it will activate the selector buttons on the left.
Wow & Flutter Knob: Turning the Reel Speed knob between 1 and 30 also activates the Wow & Flutter knob which gives you the irregularities in the playback speed of analog recordings.
Magnetic Tape Color: When the Reel Speed knob is set to DASH, this engages the original Magnetic Tape-Color sound. Any other Reel Speed Knob setting allows you to select between different Tape Model modes, including Magnetic.
Magnetic 2 is available to purchase for the introductory price of $79 USD. The upgrade from Magnetic v1.x is $20 USD for a limited time.
The Story of Reel-to-Reel Tape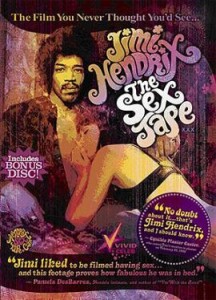 Every hit album made before the 1990's was recorded on some form of Tape… The Beatles, Jimi Hendrix, Led Zeppelin, The Doors, Queen, the list goes on and on. That's why those songs still sound so good today, because the way they were recorded. Even today, some artists of all genres prefer analog tape's "musical", "natural" and especially "warm" sound. Due to harmonic distortion, bass can thicken up, creating the illusion of a fuller-sounding mix. In addition, the high end can be slightly compressed, which is more natural to the human ear. It is common for artists to record to digital and re-record the tracks to analog reels for this effect of "natural" sound. In addition to all of these attributes of tape, tape saturation is a unique form of distortion that many artists find very pleasing.
Before large hard disks became economical enough to make hard disk recorders viable, studio digital recording meant recording on digital tape. Mitsubishi's ProDigi and Sony's Digital Audio Stationary Head (DASH) were the primary digital reel-to-reel formats in use in recording studios from the early 1980s through the mid 1990's. With the MAGNETIC, Nomad Factory has captured the essence of DASH technology and made the sound of high-fidelity digital tape recording available in plug-in format.
October 21, 2011 · Posted in
Uncategorized
·
Comments Off

on Donut the 2D looper – Loading Files demo
New version of Donut the two-dimensional looper for iPad featuring file loading.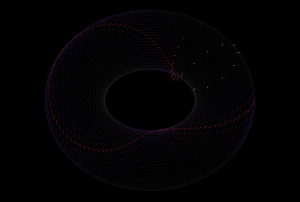 Inspired by the IBM tape loop machine, Donut is the latest release from The Strange Agency. This sound sequencer is a strange one, like the old IBM machine, it makes time two-dimensional by first creating a three dimensional loop and two dimensional sound. It does this by first looping a linear track, then multiplying it into stacks and finally taking the loop stack, and wrapping it itself into a loop, just as the original linear recording is looped.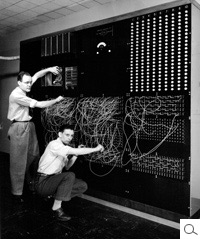 You use Donut by recording sound into (or through) it, and playing the recorded sound back. You control the playback and recording heads with a 2d vector for each, determining the rate at which the head steps through the loop and loop of loops.

There are still quite a lot of sample points in there and therefore the 2d surface can be very sparse. Imagine if we recorded on the Donut in one direction, but played back in a perpendicular direction. We would only hit one sample of the recording amidst a loop of silence. Thus, Donut can create extremely sparse soundscapes.To make the soundscapes denser, Donut lets your record and play sound with multiple heads (or, using a synthesizer term, voices). These heads can be spread out across the loop surface in both dimensions, creating some awesome temporal effects.
June 18, 2011 · Posted in
Uncategorized
·
Comments Off

on Making cool sounds with the Roland Space Echo
The Roland Space Echo is a vintage Tape-Echo machine for creating true analog echo effects. The RE-201 is a simple system in which a small loop of tape records an incoming signal and immediately plays the recorded sound back over a couple playback heads before being erased over by new incoming audio. A real analog system with warm, gritty and almost noiseless operation, the Space Echo can provide warm, unpredictable and highly tweakable echo effects.

There are twelve settings to adjust various tape loop speeds, number of repeats, levels, intensity, etc… It can even generate some of its own feedback loops for instant sci-fi effects. It features a built in spring reverb for even more classic analog effects. The RE-201 not only has Vintage appeal but is still widely used to get those dubby, slightly unpredictable, musically analog echo effects.
In this video:
Discovered a killer patch while hanging out in the studio. Serge Creature & Sequencer-A modules sent through a Roland Space Echo RE-150 & the clean channel from the Space Echo sent to a Boss DD7 Delay.