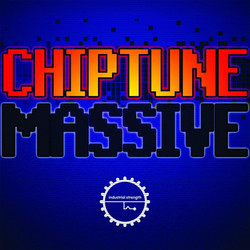 Industrial Strength has launched Chiptune Massive, a sound library featuring loops, samples, and patches for the Massive & FM8 synthesizer instruments by Native Instruments.
Our new collection was made from the ground up to provide you with a truly unique selection of quirky 24 Bit audio samples and game ready patches for Ni Massive and NI Fm-8. (Included in the Main Pack Only)

This pack is a one stop shop for sequences that you can play by just hitting one key on your midi keyboard Controller while using Ni Massive. Yes, all your favorite sounding old school video game style sequences all at just one finger tip.

We even thru in over 200 Chiptune Audio files and a dope set of Growls, Wobbles and Leads for you to rip apart. Each sample has loads of head room for you to rework and really use with your own Fx. Everything you here in the demo is in the pack and way more.
Chiptune Massive features
1.37GB content, 24 bit quality.
70 NI Massive Presets, 31 NI FM-8 Presets.
244 Apple Loops.
Includes 137 Chiptune Loops, 119 Drum Loops, 119 High Hat Loops, 25 Chiptune Bass Loops, 117 Chiptune Vocals, 24 Speak n Spell Vocals, 86 Bass Shots, 41 Mettel Synsonics Drums, 9 Virus TI Drums, 52 MT-52 Shots, 39 Casio Cz 101 Samples, 62 Moog Perc Shots, 11 Moog Fx, 60 Moog Lazors, 18 Long Moog Fx, 24 Moog White Noise Fx, 5 Edm Claps, 5 Edm Kicks, 10 Blips, 10 Closed Hats, 30 Kick Drums, 10 Open Hats, 20 Snare Drums, 26 ISR Fx.
7 Ni Battery 4 Kits, 1 Mattel NI Battery 4 Kit, 2 ISR Battery 4 Kits (96 Additional Samples), 1 Maschine Kit.
The sound pack is available to purchase for £24.95 GBP.
L3 is a loop recycler from the brilliant mind of James Walker-Hall, the man behind some of the very finest REAKTOR ensembles. At its most basic, L3 takes a drum loop (or any loop, really) and chops it up, allowing you to reimagine the loop in your own way by repeating a specific slice or transposing a beat from beginning to end.
In this tutorial, let's take a look at how to bounce individual parts of a groove from Aerobic and SineBeats—two stunning REAKTOR grooveboxes.
Here's a walk-through of all the functionality in Repeat, a 4-channel, real-time, live-looper for Reason. If you'd like to see Repeat in action, check out this video: https://www.youtube.com/watch?v=EQUOS…
Repeat is available for purchase here: http://shop.propellerheads.se/product…
Demo of the Repeat Looper Rack Extension for Reason. Live-looping cover of such Great Heights by The Postal Service.
This video demonstrates how a Garageband song created collaboratively using sample loops of Sweet Home Alabama on a mac and an ipad Garageband easily converted into a series of Roland MC-808 compatible sample loops and transferred quickly onto the MC-808.
1. The song is put together collaboratively using Garageband on the Mac and iPad
http://www.youtube.com/watch?v=qDIosK…
2. The samples are then extracted from the song using the fixed1t Garageband Archive audio sample extractor
http://www.youtube.com/watch?v=Zhj88r…
The samples are then reviewed to check their type using the fixed1t audio samples data lister
http://www.youtube.com/watch?v=gNMJEc…
The Samples are then converted into WAV, little endian files and renamed in line with the MC-808 fast sample loading convention, using the fixed1t Garageband to MC-808 sample convertor.
The video then shows you have to get the sample quickly onto the MC-808 and play them.
Please rate the video and leave comments.
Cheers fixed1t
This is a demo and beta call for a new Reason Rack Extension called Repeat. It's a real-time, 4 channel, first-loop enabled looper.
Watch as Joris Voorn explains how he uses Ableton Live's automation on the envelope shaper to edit and rework stock samples and loops into something custom and unique.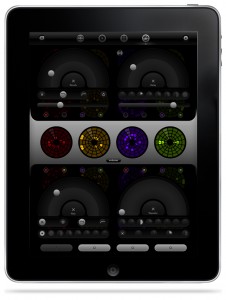 Loopseque Mini – music app for iPhone – has been updated few hours ago with many great features on board.
Intergration with Audiobus and MIDI support allows to use Loopseque with hardware drum machines, synths and other iOS music apps.
See full list of new features below:
NEW EFFECTS SET:
- Delay (two modes: stereo and ping-pong).
- Filter (LP, HP and LFO).
- Reverb (change size, wet/dry and dump).
- Beat Repeater (reverse mode and manual quantize).
All FXs can be easily assigned to each of 4 channels, we call it one-button extra fast routing.
MIDI (iOS 6 or higher):
- MIDI-out: Clock, Events, CC, Latency.
- MIDI-in: Clock.
- MIDI note for each circle: channel, velocity, root key.
- Attack, Release, Start and Length for each note.
- Chord maker presets.
- Pad for X/Y parameters, slider and trigger buttons.
OTHER FEATURES:
- Audiobus support.
- Background audio.
- New BPM control.
- New Tools popover.
- Minor GUI improves.
- OMAC support.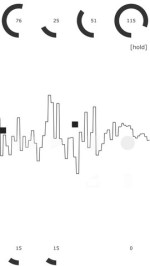 Erik Sigth has introduced Nils, a real-time bitcrusher, sampler and looper for iOS.
Here's what he has to say about Nils:
Nils is a real time sound effect machine with a minimalistic looper. It comes with bitcrush, delay and gain for distortion. As input you can use the internal microphone, your earpods or accessories like iRig. Can also be used as a sampler, by holding the delay buffer and changing its phase. Lo-fi looping for both beginners and professionals.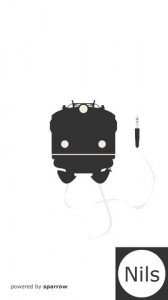 Features:
Real time.
Bitchrush.
Sample rate (1 Hz – 44100 Hz).
Delay.
Hold delay buffer.
Play delay buffer.
Gain (goes up to 11).
Limiter.
Tape looper.
Export (email, soundcloud, MAPI audio copy).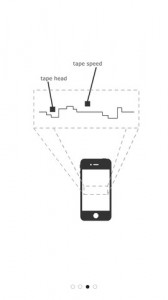 How to map the Korg NanoPad to work like a Korg KaossPad in Looper mode. Using Ableton Live. This video  takes a look at using the Korg NanoPad with Ableton Live for Kaoss Pad type effects