Resonance Sounds presents Electromatic 3 by electro house veteran Swen Weber! Over 360 handcrafted bass, drum and synthloops are waiting for you, next to 60 punching drumhits and 3 complete construction kits containing bass, drum, synth and vocal loops aswell as MIDI files. All samples are designed to sitting perfectly in the mix and providing you instantly the right inspiration and source material for your next electro house smasher!
Features:
– 755 MB Content
– 362 Loops in total
– 50 Bassloops
– 160 Mixloops (incl. Root Key)
– 50 kick free Beatloops
– 50 Drumhits
– 10 FX Sounds
– 50 Kickloops
– 3 Construction kits (32 loops incl. bass, synth, vocal, drum and mix loops and MIDI files)
– All tonal loops are key-labelled
– recorded in 128 bpm
Amen break – coming from the late 60's is one of the most famous drum loops sampled and remixed in hundreds of jungle, drum'n'bass and hiphop records. This six-second clip spawned several entire subcultures and gained massive fame among DJ's, producers and music fans. 

We bring you the Amen Break Generator – a vintage-looking loop player designed for a real-time generating of infinite combinations of this famous break! You can remix the loop with your fingers, use three different randomizing algorithms and add various DSP effects.


FEATURES 

• 44.1 khz, 16-bit low-latency audio engine
• beautiful vintage-looking graphics
• 16 buttons for manual tempo-synced triggering of the breaks
• live recording to WAV files
• randomization algorithm for automatic remixing
• single slice freezer and loop reverse mode
• high quality DSP effects including ring modulator, stereo hipass filter, chorus and resampler.
• 7 additional classic drum loops just for even more fun!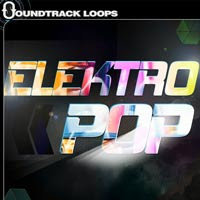 Soundtrack Loops tells us that Elektro Pop will add a bit of a mainstream, radio friendly, pop element to your tunes. They say that Elektro Pop is a set of 11 royalty free construction kits suitable for K Pop, EDM, Dance, Pop, and Dubstep. In total there 175 loops. Sounds include drums, subs, leads, pianos, melodies, pads, risers, snare rolls, and SFX. Tempos range from 120 to 140 BPMs. 24 bit 44.1kHz Stereo files.
Zipped Contents (505 MB)
11 Construction Kits
175 Loops
1 Album "Mental Drug" MP3 Download
1 Single "Tidal Wave" MP3 Download
24 bit 44.1 kHz Stereo.
Available in Universal .Wav, .Aiff Format and Ableton Live Pack.
Pricing and Availability:
$25
Sector info:
Slice and sequence your loops with a matrix of markov-chain connections. Introduce order with the probability-based coin-flipping pattern sequencer. Bend time with warp functions for glitches and modulations. Tweak and trigger in real time performance. Get anything between rigid control and random chaos.
• High quality 32-bit audio engine
• Unique probability-matrix sample slice sequencer
• Classic pattern step-sequencer for absolute control
• Time-warping transfer functions for various effects
• Stream audio to other apps in Audiobus or Inter-App Audio
• Import samples and loops from AudioShare or using "Open in" from other apps, or using iTunes FileSharing
Background video description:
You guys seemed to really like the last Let's Play iVCS3 video, so I'm doing another one with the recent SECTOR from Kymatica. This is a fun app, and I've having a lot of fun with it in this video! If you'd like to see more Let's Play videos, please help me fund them:http://www.patreon.com/user?u=107612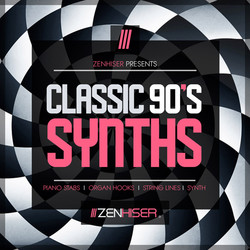 Zenhiser has launched Classic 90′s Synths, a sample pack featuring a collection of over 210 loops and samples.
We've packed Classic 90s Synths with 93 original synth loops including piano loops, organ hooks, string lines and synth hooks.

There are multiple variations of some synth lines which means a delivery of 211 synth samples in total making this Zenhiser pack ideal for people who want the option to tweak or alter their lines.

With so many sexy samples from the Nineties club sound can you honestly not buy this pack, it's your responsibility as someone who spent the decade on the dance floor's or as a producer who wants to inject this groove tastic sound into their tracks.
The sample pack costs $35 AUD.
Twisted Tools has released Ultraloop, a new sample based loop engine for Native's Reaktor, details below:
AVAILABLE NOW: http://twistedtools.com/shop/reaktor/…
ULTRALOOP is a first-of-its-kind loop remixing sampler with a fast and intuitive visual workflow for Native Instruments *Reaktor. ULTRALOOP combines advanced loop layering, comping, effect processing and automation techniques to generate new grooves, riffs and song ideas. You can use ULTRALOOP with the included factory sample library or to remix your own samples, injecting new life into any existing loop library. ULTRALOOP is available now from the Twisted Tools Shop for $69.
Video by Scott Pagano.
Pricing and availability
ULTRALOOP is available from the Twisted Tools Shop for $69
Additional Expansion Loop Packs can be purchased for $19/each
Further product information and press material
http://twistedtools.com/shop/reaktor/…
Loop Expansions
http://twistedtools.com/shop/loops
Features
• Loop Remixing Sampler.
• Advanced layered sampler engine with intuitive interface.
• Visual loop compositing.
• Generative Gestural FX to create fills, articulations and variations.
• FX Sequencer
• Specialized track sequencer with mono and poly draw modes.
• Layered playback and editing of up to eight tracks simultaneously.
• Independent controls per layer, organized into parameter cells with sliders.
• Automatable Preset Grids per parameter group, with 17 memory slots each
• 8 Global Scenes per snapshot
• Preset Grids and Scenes are playable via mouse, MIDI or OSC.
• Extensive randomization options.
• Time and pitch stretching to allow loops with different BPMs.
• Flexible multi-output routing per layer.
• Master Punch control
• Swing
• Control nearly every parameter with included iPad Lemur OSC Template by Antonio Blanca
• 3+ banks of presets
• 2224 Sound Variations
• Over 800mb of included factory sample content by from Enig'matik Records, Loopmasters and Sounds of Revolution.
• Optional Expansion Packs by cutting edge artists such as Dusty Fungus, Chris Carter and Si Begg
Sample content and sound design by
• Antonio Blanca, Apparition, Chris Komus, Dusty Fungus, Fine Cut Bodies, Flint Kids, Josh Hinden, Ion Driver, Itsu, Kilowatts, Loopmasters, Oliver Schmitt, Sounds of Revolution, Sonictwist, Sun in Aquarius and Whitebear
The look-ahead looper is a mythical device which allows for incredible looping creativity. With a REGULAR LOOPER, you press "loop" and then you play something brilliant. That's stressful and error-prone. With a LOOK-AHEAD LOOPER, you play something brilliant and then hit the loop button. Or you can wait. The looper is always ready to loop the last 2 bars (or 4, or 8, or whatever you've set up).
In this video, Dan Rosenstark, Author & CEO of MIDI Designer, shows you how to set up the simplest kind of look-ahead looper in Ableton Live. This is the first video on Look-Ahead Loopers… there are more complex variations to come.
dream | create | play your perfect MIDI controller with award winning MIDI Designer: reviewed and LOVED by Recording Magazine (July 2013), Sound on Sound (June 2013), featured in Keyboard (May 2013), awarded Sonic Touch Gold Award for Best App (Episode 11 and featured in 23), loved by musicians, DJs, VJs, sound engineers, lighting and robotics experts the world over. If you can dream it, you can create it in MIDI Designer. Now available for iPad, iPhone and iPod touch.
Find out more at http://midiDesigner.com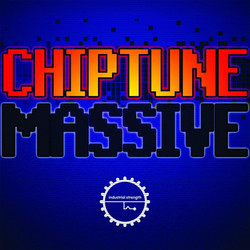 Industrial Strength has launched Chiptune Massive, a sound library featuring loops, samples, and patches for the Massive & FM8 synthesizer instruments by Native Instruments.
Our new collection was made from the ground up to provide you with a truly unique selection of quirky 24 Bit audio samples and game ready patches for Ni Massive and NI Fm-8. (Included in the Main Pack Only)

This pack is a one stop shop for sequences that you can play by just hitting one key on your midi keyboard Controller while using Ni Massive. Yes, all your favorite sounding old school video game style sequences all at just one finger tip.

We even thru in over 200 Chiptune Audio files and a dope set of Growls, Wobbles and Leads for you to rip apart. Each sample has loads of head room for you to rework and really use with your own Fx. Everything you here in the demo is in the pack and way more.
Chiptune Massive features
1.37GB content, 24 bit quality.
70 NI Massive Presets, 31 NI FM-8 Presets.
244 Apple Loops.
Includes 137 Chiptune Loops, 119 Drum Loops, 119 High Hat Loops, 25 Chiptune Bass Loops, 117 Chiptune Vocals, 24 Speak n Spell Vocals, 86 Bass Shots, 41 Mettel Synsonics Drums, 9 Virus TI Drums, 52 MT-52 Shots, 39 Casio Cz 101 Samples, 62 Moog Perc Shots, 11 Moog Fx, 60 Moog Lazors, 18 Long Moog Fx, 24 Moog White Noise Fx, 5 Edm Claps, 5 Edm Kicks, 10 Blips, 10 Closed Hats, 30 Kick Drums, 10 Open Hats, 20 Snare Drums, 26 ISR Fx.
7 Ni Battery 4 Kits, 1 Mattel NI Battery 4 Kit, 2 ISR Battery 4 Kits (96 Additional Samples), 1 Maschine Kit.
The sound pack is available to purchase for £24.95 GBP.
L3 is a loop recycler from the brilliant mind of James Walker-Hall, the man behind some of the very finest REAKTOR ensembles. At its most basic, L3 takes a drum loop (or any loop, really) and chops it up, allowing you to reimagine the loop in your own way by repeating a specific slice or transposing a beat from beginning to end.
In this tutorial, let's take a look at how to bounce individual parts of a groove from Aerobic and SineBeats—two stunning REAKTOR grooveboxes.