This is a demo and beta call for a new Reason Rack Extension called Repeat. It's a real-time, 4 channel, first-loop enabled looper.
Watch as Joris Voorn explains how he uses Ableton Live's automation on the envelope shaper to edit and rework stock samples and loops into something custom and unique.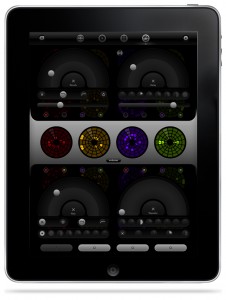 Loopseque Mini – music app for iPhone – has been updated few hours ago with many great features on board.
Intergration with Audiobus and MIDI support allows to use Loopseque with hardware drum machines, synths and other iOS music apps.
See full list of new features below:
NEW EFFECTS SET:
- Delay (two modes: stereo and ping-pong).
- Filter (LP, HP and LFO).
- Reverb (change size, wet/dry and dump).
- Beat Repeater (reverse mode and manual quantize).
All FXs can be easily assigned to each of 4 channels, we call it one-button extra fast routing.
MIDI (iOS 6 or higher):
- MIDI-out: Clock, Events, CC, Latency.
- MIDI-in: Clock.
- MIDI note for each circle: channel, velocity, root key.
- Attack, Release, Start and Length for each note.
- Chord maker presets.
- Pad for X/Y parameters, slider and trigger buttons.
OTHER FEATURES:
- Audiobus support.
- Background audio.
- New BPM control.
- New Tools popover.
- Minor GUI improves.
- OMAC support.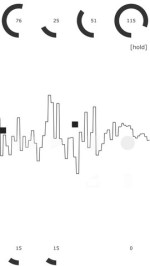 Erik Sigth has introduced Nils, a real-time bitcrusher, sampler and looper for iOS.
Here's what he has to say about Nils:
Nils is a real time sound effect machine with a minimalistic looper. It comes with bitcrush, delay and gain for distortion. As input you can use the internal microphone, your earpods or accessories like iRig. Can also be used as a sampler, by holding the delay buffer and changing its phase. Lo-fi looping for both beginners and professionals.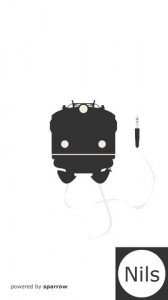 Features:
Real time.
Bitchrush.
Sample rate (1 Hz – 44100 Hz).
Delay.
Hold delay buffer.
Play delay buffer.
Gain (goes up to 11).
Limiter.
Tape looper.
Export (email, soundcloud, MAPI audio copy).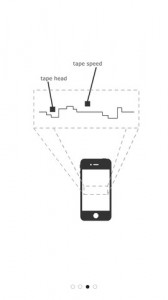 How to map the Korg NanoPad to work like a Korg KaossPad in Looper mode. Using Ableton Live. This video  takes a look at using the Korg NanoPad with Ableton Live for Kaoss Pad type effects
Both, a cuicuit-bent Korg Monotron and a Nanoloop (Synthesizer and Sequencer on Nintendo Gameboy) are synced by the trigger impulses sent by a Roland TR-626 drum computer.
This allows to filter the raw chiptune sound of Nanoloop by the analog filter of the Monotron. The retrigger of the Monotron LFO is the red wire. The sync mod is done like shown here: http://stevewoodward.posterous.com/lfo-reset-point-on-korg-monotron
An improvised live looping jam with analog keyboards, USB controllers, iOS devices, and Ableton Live. All loops are recorded live.
Equipment:
Oxygen 49 controlling Sunrizer on an iPad via an iConnectMIDI,
Akai MPD26 controlling Kontakt,
Akai APC20,
DSI MoPho keyboard,
DJ TechTools MIDI Fighter 3D in "MF3D Launcher" mode,
Novation Launchpad,
Moog Prodigy,
Fender Rhodes with an MXR Wylde Overdrive,
Lemur on an iTouch and 2x iPads,
PreSonus 1818VSL,
Macbook Pro running Ableton Live
Background description:
This part may only be 11 seconds long, but it's my favorite sound that I've made with the Kraftzwerg to this day. In previous parts, I wasn't going for anything specific. This time, I wanted to make a classic trance percussion loop. Hope you enjoy it.
Sample Collection for BeatMaker 2 by Intua:
32 drum kits with over 400 samples, 64 audio loops, 37 demo pattern
More infos: www.app-sound.com
Here's a demo of the Random Looping Sequencer DIY module. This patch features the RLS' seq out multed to uscale in and envelator gate in. envelator out to borg 1… borg out to mixer and into camera. The sound source is the uncle & anti osc tripple wave folded and filtered with the z2040 and ems synthi filter clone.
The Random Sequencer is a circuit that produces random control voltages. These can be completely random, or they can be locked into loops that repeat every 8, 16 or 32 steps. It was inspired by the long history of shift register pseudorandom synth circuits, including the Triadex Muse, Buchla 266 Source of Uncertainly, Ken Stone's gated comparator and Grant Richter's Noisering. This circuit includes a transistor noise generator, so should create true random binary sequences. However, the structure of the sequencer and the nature of the digital-to-analog converter used seem to give a particular character – tones that rise and fall in a particular way.
-Tom Whitwell
Here's more info on this open source diy synth project:
musicthing.co.uk/modular/?page_id=21