Both, a cuicuit-bent Korg Monotron and a Nanoloop (Synthesizer and Sequencer on Nintendo Gameboy) are synced by the trigger impulses sent by a Roland TR-626 drum computer.
This allows to filter the raw chiptune sound of Nanoloop by the analog filter of the Monotron. The retrigger of the Monotron LFO is the red wire. The sync mod is done like shown here: http://stevewoodward.posterous.com/lfo-reset-point-on-korg-monotron
An improvised live looping jam with analog keyboards, USB controllers, iOS devices, and Ableton Live. All loops are recorded live.
Equipment:
Oxygen 49 controlling Sunrizer on an iPad via an iConnectMIDI,
Akai MPD26 controlling Kontakt,
Akai APC20,
DSI MoPho keyboard,
DJ TechTools MIDI Fighter 3D in "MF3D Launcher" mode,
Novation Launchpad,
Moog Prodigy,
Fender Rhodes with an MXR Wylde Overdrive,
Lemur on an iTouch and 2x iPads,
PreSonus 1818VSL,
Macbook Pro running Ableton Live
Background description:
This part may only be 11 seconds long, but it's my favorite sound that I've made with the Kraftzwerg to this day. In previous parts, I wasn't going for anything specific. This time, I wanted to make a classic trance percussion loop. Hope you enjoy it.
Sample Collection for BeatMaker 2 by Intua:
32 drum kits with over 400 samples, 64 audio loops, 37 demo pattern
More infos: www.app-sound.com
Here's a demo of the Random Looping Sequencer DIY module. This patch features the RLS' seq out multed to uscale in and envelator gate in. envelator out to borg 1… borg out to mixer and into camera. The sound source is the uncle & anti osc tripple wave folded and filtered with the z2040 and ems synthi filter clone.
The Random Sequencer is a circuit that produces random control voltages. These can be completely random, or they can be locked into loops that repeat every 8, 16 or 32 steps. It was inspired by the long history of shift register pseudorandom synth circuits, including the Triadex Muse, Buchla 266 Source of Uncertainly, Ken Stone's gated comparator and Grant Richter's Noisering. This circuit includes a transistor noise generator, so should create true random binary sequences. However, the structure of the sequencer and the nature of the digital-to-analog converter used seem to give a particular character – tones that rise and fall in a particular way.
-Tom Whitwell
Here's more info on this open source diy synth project:
musicthing.co.uk/modular/?page_id=21
http://youtu.be/GxrBHGFFOjg
A short test setup, controlling the iOS PPG with the M569 sequencer via the M552 CV2MIDI module.
Download or stream the audio at SoundCloud: http://snd.sc/RuFf7x
Live looping with Ableton Live, a DSI MoPho, an Akai MPD26 and APC20, a DJ TechTools MIDI Fighter 3D, and three iPads running PPG Wavegenerator, Lemur, and Animoog. An iConnectMIDI is sending and receiving MIDI notes from Animoog to MIDI clipslots in Ableton Live. Bass from the PPG app is being looped with Ableton's looper plug-in, controlled by Lemur. All loops are recorded live, nothing was pre-recorded.
Here's something cool a six track loop recorder type drum machine for iOS
Available in a few days. Watch twitter.com/beepstreet
———————————————
Check Sunrizer synth demo:
http://www.youtube.com/watch?v=s068C-D-LJw
Minimalistic 8-bit techno with Nanoloop & Line6 EchoPark.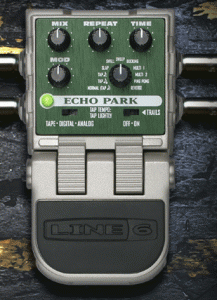 Based on the award-winning DL4™ Delay Modeler, Echo Park™ is loaded with unbelievable sounding models including Analog, Tape, and Digital Delay. Different delay patterns such as slap, ping pong, swell, and sweep can be adjusted with the twist of a knob, and the Mod dial can be tweaked for even more variations. Also features Tap Tempo and stereo ins and outs.
This is the introductory tutorial for Loopy, the live-looper for iOS: Recording the first track, count-in, tempo and clock length controls and track-twisting.
Product description:
This is a looper that'll come out to play, but get down to work when you want to get serious.  While other music creation apps tend to be either powerful but difficult to learn, or easy to use but limited in features, Loopy doesn't compromise. Loopy offers a sleek, expressive, instantly understandable interface that beginners can start using effectively straight away. It's fun, right from the start. More advanced users, however, will not be disappointed by Loopy's rich feature set, with extra features many other loopers just don't have. Plus, a sophisticated interactive tutorial system lets users discover Loopy's more advanced features at their own pace.
RECORD & LAYER
- Six, nine, or twelve beautifully rendered circular loops, with simple yet powerful controls.
- Count-in, count-out and record chaining lets you keep your hands free to play an instrument.
- MIDI control, to control Loopy via foot pedal or other controller.
- Overdub, to build beautiful, complex soundscapes from many layers.
- Support for tracks of any multiple or fraction of a beat, for flexible and expressive looping.
- Sophisticated audio or visual metronome to keep you in time – no matter what time signature you choose.
- Perfectly synchronized, low latency audio engine.
IMPORT & CONSTRUCT
- Import loops from your computer via iTunes, with support for AIFF, WAV, MP3, M4A, CAF and more.
- Bring in audio from many other audio apps with integrated audio copy and paste.
- Imported loops are automatically fit to your beat, no matter what tempo.
MANIPULATE & TWEAK
- Full stereo audio, with pan controls for each track to create custom stereoscapes.
- Fix up timing by twisting tracks around to line up the beat, or make funky sound effects with dynamic time shifting.
- Drag a track onto another track to merge tracks, and clear up a space.
- Live, dynamic tempo adjustment to speed up or slow down your creations, without altering the pitch.
- MIDI clock sync, to play in time with other MIDI-capable devices or apps.
PERFORM & SHARE
- Record whole performances with in-app session recording facilities.
- Upload performances or single loops straight to SoundCloud, and post to Twitter or Facebook.
- Email audio clips.
- Share audio with many other audio apps with audio copy and paste.
- Transfer loops or performances to your computer via iTunes.
Cats Do Different Tracks live session on Loopseque.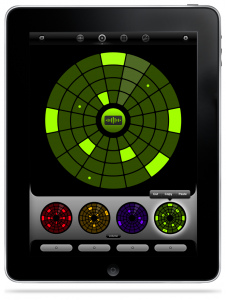 Loopseque it's a new music ecosystem which includes powerful sequencer, sampler, fx processor and record store with many beautiful releases from talented artists.
The basement of Loopseque is a circle – a natural solution for visualization of cyclic music structure. Music starts with the first touch and within seconds becomes alive. It's not just a rhythmic pattern in your hands, but the whole composition.
Playing Loopseque doesn't require music education or any professional skills. An intuitive interface combined with inspiring sounds gives an opportunity to plunge into the world of music to everybody.
• Easy to use sequencer
• Sample editor, uploader & browser
• Onboard Samples library
• Audio effects
• Live track recording & loop bouncing
• SoundCloud sharing
• Project sharing via e-mail
• 22 professionally designed electronic sample sets
• 14 original project presets
• Loopseque Store with new projects and tracks by talented artists
• Dropbox Sync and iTunes File Sharing for your own sounds
• Audio copy/paste (General Pasteboard with import and export)
• WIST support for syncing with other iOS music apps
• Master Classes & Tutorials