A Lego Sliding Puzzle Sequencer Controls NI Maschine to sequence three littleBits Synth Kits through control voltage (CV) from an Arduino.
Also sends out OpenSoundControl OSC and audio to control reactive visuals on different computers.
Interacting with rythmic patterns through a tangible sliding puzzle allows for some interesting polyrythmic adventures.
What's going on there?
Lego bricks can be placed on a eight transparent Lego base plates (16×16) to create rhythmic beat patterns.
Each of the eight baseplates holding the patterns can be moved around on a transparent surface. Whatever pattern (or part of a pattern) is placed in the center of the surface is filmed from below using a Webcam. The image of the brick pattern is analyzed and converted into Midi and OSC Messages that are sent to an Ardunio board, the Maschine Software (and another computer that generates dynamic visuals from the OSC Messages and the audio). An Arduino board turns the Midi Messages into control voltages to control three littleBits Synth kits that generate the sounds. Additional sounds can be injected from the Maschine software.
Made at Music Hack Day 2014 at the Sonar Festival, Barcelona.
https://www.hackerleague.org/hackatho…
http://new.musichackday.org/2014/barc…
See the original LegoTechno Sequencer in action here: https://www.youtube.com/watch?v=B5uwn…
The Team:
Kristian Gohlke / Bauhaus-Universität Weimar
Michael Hlatky / Native Instruments
Tobias Baumbach / Native Instruments
Mickael Le Goff / Native Instruments
http://bauhausinteraction.org/
http://www.native-instruments.com/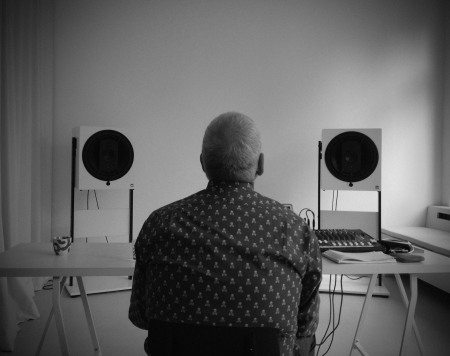 Mute will release a 4 track EP by Daniel Miller with technoid sound. It will be released on 12″ & download and include a remix by Depeche Mode's Martin Gore.
Vintage techno from SynthMania, details below:
I have dozens (or maybe hundreds) of W-30 disks that I created when I played Techno in the early '90s. This is one of those disks. I used to have keyboard charts and configurations that I used to play at raves, but 20+ years later I forgot most of those techniques and finger positions. At any rate, this disk had an analog lead sound (probably I sampled my PolySix in PWM to make it), female vox / choir, and many percussion / drum loops. Aaah… the nostalgia.
FX: Eventide H3000-D/SE MULTI-TAP
The Techno legend welcomes Arturia in his boat studio in Amsterdam to tell you what he thinks about MiniBrute
About Clarke:
Educated at Brighton College, Clarke ran away from home at the age of 16 after his parents split up. After briefly sleeping rough, a friend offered him temporary accommodation. All that kept him going was his love for music, initially hip hop and post-punk (The Damned are a favourite of his to this day)and the money from his job in a shoe shop.His success as a DJ began with a residency at the Brighton nightclub Toppers.
In the late 1980s, Clarke used to write reviews for UK magazines such as Mixmag Update, Generator and ID, and was the first to review Aphex Twin.
In the 1990s, he began producing and releasing music using the moniker Hardcore. This project was subsequently licensed to the Belgian label R&S, enabling Clarke to be one of the first UK artists to record in the R&S studio in Ghent, and sign to the label.After this he recorded under various guises, including Graphite and Fly by Wire, but in 1993 he dropped these names and recorded only under Dave Clarke. Recognition of his talent came in 1994 when a series of EPs with the collective name of Red and his debut album Archive One received rave reviews, as they were seen as being innovative and crossing genres, something not common in the techno scene at the time.After the success of the Red series, John Peel gave Clarke his moniker, 'The Baron of Techno', which has stuck with him ever since.
Clarke's sense of rhythm and DJ skills have earned him the respect of his peers – he is mentioned as an influence on the 1997 Daft Punk song "Teachers". He has a longstanding relationship with visceral, intense techno, and is considered one of the innovators of the genre, even being used as a musical reference point in the German school syllabus.Clarke's DJ style consists of virtuoso cutting and scratching during his predominantly techno sets (although he sometimes plays electro and even other genres). His style is showcased on two mix albums World Service and World Service 2; the former was voted #9 in the Resident Advisor poll of best mix albums of the 2000s. His album Devil's Advocate, released in 2003, is a mixture of techno and hip hop featuring Chicks on Speed and DJ Rush. He also made an experimental John Peel Sessions EP under the name 'Directional Force' on the Strange Fruit label.
Clarke relocated to Amsterdam in 2008 and has become a key player in the annual Amsterdam dance event. He is a regular DJ presence at top global clubs such as Fabric in London, Berghain in Berlin, and Fuse in Brussels. He has also played a wide range of festivals including Glastonbury,Pukkelpop, and I Love Techno, as well as curating his own successful stage at Tomorrowland in Belgium since 2012.
A Japanese woman's bride practice
The operating check of TR-727 is carried out.
- Roland TR-707 (DrumBeats) DIN-SNYC MASTER
- Roland TR-727 (Percussion) DYN-SYNC SLAVE
- Roland TB-303 (AcidBass) DYN-SYNC SLAVE
- BOSS BX-800 (8ch Mixer) We Love Noisy Mixer !
- BOSS RSD-10 (Delay) Small Pretty Kawaii
- ???? HeavyMetal (Distortion) It does not know well.
by PuneumaRecord
http://www.pneuma.sakura.ne.jp/
http://pneuma.sblo.jp/
https://twitter.com/KousokuNabla
UK magazine the FACT takes a tour in his studio to learn more on his 12 most important gear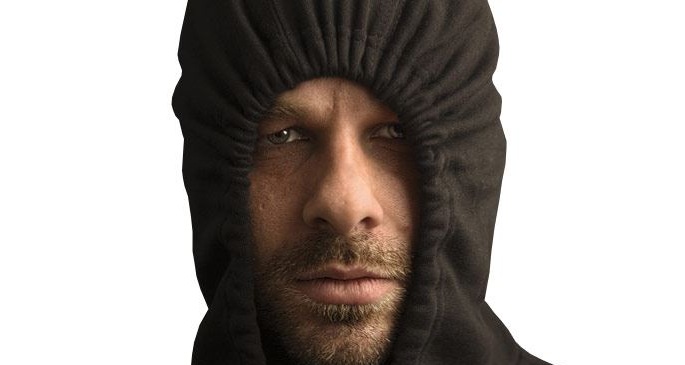 Since the mid-1990s, the Scottish producer has been pushing a hardware-driven brand of burnt-out techno that's seen him become an unintentional poster boy (to the so-called 'wonky techno' movement), alienate his fans (his last album for Tresor, 2001′s She Took A Bullet Meant for Me, is either sacrilege or a classic, depending on whom you ask) and explore grime and dubstep (mostly notably on Planet of Assassins and his other Planet Mu work) from an outsider perspective before it was the done thing. The most recent move in Landstrumm's career sees him sidestep from Mu to Sneaker Social Club for a new album, Dragon Under. 
To toast the album's release on November 11, Neil makes a tour of his studio, detailing 12 of his most important pieces of gear and explaining the role that they played in Dragon Under – Full report here >>

Awesome

【電音道-DEN ON DO-】 is
A Japanese woman's bride practice
MainPhrase 「SAKURA 」 A traditional children's song of Japan
- Roland MC-202 (Sequence & "SAKURA") DIN-SNYC MASTER
- Roland TR-606 (DrumBeats) DYN-SYNC SLAVE
- Roland TB-303 (AcidBass)  DYN-SYNC SLAVE
- BOSS BX-800 (8ch Mixer)  I Love Noisy Mixer !
by PuneumaRecord
http://www.pneuma.sakura.ne.jp/
http://pneuma.sblo.jp/
https://twitter.com/KousokuNabla
Background video description:
This is something i am experimenting with. I'm creating a techno track and thought why not start here!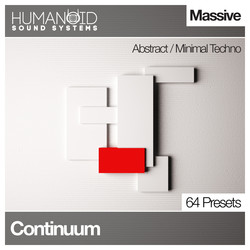 Humanoid Sound Systems has announced the release of Continuum, a new Abstract House/Minimal Techno soundset for the Massive software synthesizer by Native Instruments.
Continuum offers 64 inspirational patches for Native Instruments Massive, perfect for Abstract House, and Minimal Techno. You may also find this sound set perfect for chillout, and atmospheric music.

Special care was taken in designing these patches with forward abstract thinking in mind. We hope you find that little bit of character in each and every patch.
Continuum features
64 patches for Massive (NMSV).
Includes 18 basses, 9 FX, 11 leads, 5 pads, 21 sequences.
Suitable for Abstract House, Minimal Techno
Sounds designed by Hermie.
Requires NI Massive 1.3.0.
The soundset costs $19.95 USD.
A 1st generation Nanoloop (cartridge for Gameboy classic) and a modified Korg Monotron are synced by a Roland TR-626. Nanoloop is triggered by the rimshot pattern of the 626. The sawtooth LFO (low frequency oscillator) of the Monotron is triggered by syncuino (http://chemiker1981.blogspot.com/) and the cutoff frequency of the Monotron analog filter is controlled by a sequence generated by Syncuino.