Ford features Detroit techno pioneer Kevin Saunderson in this new promo, which follows Saunderson as he samples sounds at a Ford Assembly Plant.
From the sounds of the Detroit streets to the sounds of a Ford Assembly Plant, follow techno pioneer Kevin Saunderson as he searches for inspiration for the next groove to use in his iconic music.
The Ford Today channel is the hottest news and stories regarding Ford Motor Company. Get updates on the most current news stories or be wildly entertained with the latest about Ford and Ford vehicles.
Subscribe to the Ford Today YouTube channel: https://www.youtube.com/user/fordtoday
Follow Ford on Social:
• Facebook: https://www.facebook.com/ford
• Twitter: https://twitter.com/ford
• Instagram: http://www.instagram.com/ford
• Tumblr: http://gofurther.tumblr.com
• Ford Social: http://social.ford.com/
Ford Motor Company, a global automotive industry leader based in Dearborn, Michigan, manufactures or distributes automobiles across six continents. With about 175,000 employees and 65 plants worldwide, the company's automotive brands include Ford and Lincoln. The company provides financial services through Ford Motor Credit Company. For more information regarding Ford and its products worldwide, please visit http://corporate.ford.com.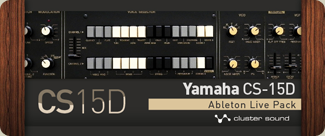 Cluster Sound has released CS15D, a multi-sample Live Pack based on the vintage Yamaha CS-15D.
CS15D is an extensive multi-sample Live Pack reproducing the sound of the vintage Yamaha CS-15D, a great sounding monophonic analog synthesizer released in 1979.
Details:
THE SOURCE The CS-15D is a monophonic analog synth with loads of character, one of the most solid and warm single-VCO machine ever. The synth features 29 preset voices divided in two mixable channels, plus a manual section comprising a variable pulse-saw oscillator, a PW modulator, a noise generator and a 12db filter with a dedicated ADSR envelope.
BRILLIANT SOUNDS Despite referred to an array of realistic instrument names (Tuba, Oboe, Horn, Harpsi, Xilophone..) the 29 presets give a variety of synthetic sounds ranging from fat basses to solid percussive organs and warm brass strings. These sounds can be altered by the Brilliance slider which acts in several interesting ways depending on the selected preset.
THE PACK CS15D is based on 74 multi-sample recordings reproducing all the presets with different brilliance amounts, several variations of the VCF envelope and various manual oscillator settings (including a tuned noise). The Live Pack features 90 Instrument Racks with useful macro controls, including special Mixed Racks for easy drag 'n drop customization.
CS15D is available for 24.00 € at the Cluster Sound site.
Buy BOCS Kontakt Synth Here!
http://www.sampleism.com/audiowarpc/a…
BOCS (Boards Of Canada Synthesis) is a Kontakt sample pack consisting of ten pads inspired by the electronic duo Boards of Canada. It's refreshingly different compared to previous efforts from various sample packs and vst synths.
The reason why?
These sounds have been created via the methods used by the group themselves. Vintage analog synths, 4-tracks, valve amps even VHS recorders were used to create a sample bank more authentic than anything we've heard before.
These sounds have a dirty, dusty, and dream like quality just like that elusive Boards of Canada sound. Weighing in at just under 1 gig you can be guaranteed a truly professional sound to use for your next stunning track.
BOCS Volume 1 Sample pack requires the fully working version of Kontakt 5 to work. The purchased download consists of 10 Kontakt NKI files.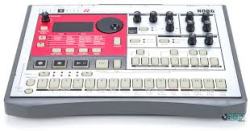 Legowelt has released a free sample library, featuring the 90's-tastic virtual analog sounds of the Korg ER-1 drum machine.
The free sample library includes 150 .wav samples made with the Korg ER-1, including 'Earthshaking Bass drums, crispy snares, audacious claps, sizzling hi hats, warbly FX + lots more!'
"When I was in Japan last month I made a samplepack from my Korg ER1 drumsynthesizer in my hotelroom
The Korg ER1 is a "digital virtual analogue" drumsynthesizer from 1999. This is basically a drum machine with a special synthesizer to make your own drums ounds.
It has a XOX style sequencer and the classic cool late 90s Korg pweieieieieuuuu delay effect."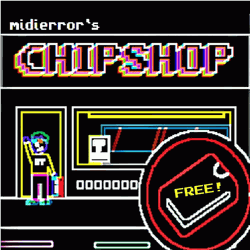 Midi Error has announced Chipshop, a free sample pack featuring 844 samples.
A free sample pack crammed with over 800 individual samples and 70+ Loops. All recorded direct from C64, AtariSt and Nintendo Gameboy.

We are the music makers.
Chipshop features
Gameboy (Nanoloop, LSDJ): 91 bass, synth, lead, perc and sfx hits and 117 sampeld drum hits.
SID (Cynthcart, Retroskoi): 61 bass, lead and sfx hits.
YM2149 (Various): 36 bass hits, 48 custom fx, 124 drum hits, 145 multi-samples (5 instruments over 5 octaves), 29 white noise hits, 29 sampled hits, 110 sfx hits, 54 synth hits.
70 loops: 22 full loops and 48 drum/synth loops.
844 samples in total.
The pack is a free download at Midi Error's SoundCloud page.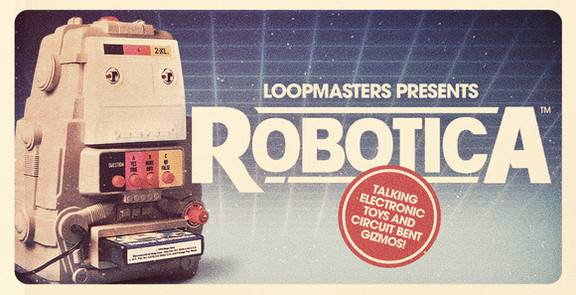 Loopmasters has launched Robotica, a sample pack featuring a collection of twisted and abused electronic talking toys by extreme samplist MIDI Error.
Mr Error is back to his old tricks tormenting innocent inanimate objects, this time armed with a PZ2 insulated screwdriver and a wet finger he has managed to coax strange garbled electronic noises and words from a collection of dusty electronic toys and games for your listening pleasure.

Every sound in this collection has come from genuinely abused toys mic-ed and hardwired to a chain of devastating audio effects including Bitcrushers, Watkins Tape Delay, Mooger Fooger Pedals and then plumbed into a vintage Reel to Reel tape machine for some warm Analog saturation.

During the last moments of their inevitable death and whilst under heavy interrogation these battery operated kid's companions spat out their entire vocal range and then some, luckily our sample hero was there to capture it all to tape.
The sample pack is available for purchase for £19.95 GBP.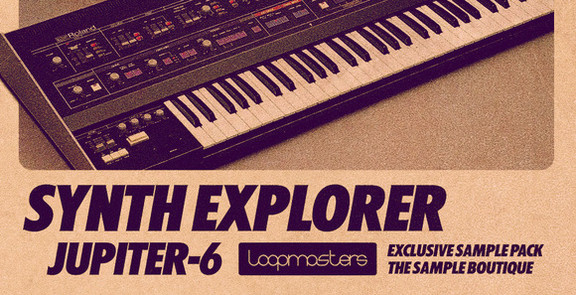 Loopmasters has launched Synth Explorer – Jupiter-6, the first title in a new series of royalty free loops and one shot samples that pay tribute to legendary synthesizers and drum machines.
First up for the Synth Explorer collection is the classic Roland Jupiter 6. First introduced to the world in 1983 the Jupiter 6 was one of the first analogue synthesisers to adopt MIDI and is considered to be a solid 12 oscillator analogue workhorse with a distinctive but fully capable palette of sounds ranging from Ambient Drones, Smooth Pads, Analog Leads to Techy Blips and Noises.

Synth Explorer – Jupiter 6 has been produced using a mint condition Roland Jupiter 6 owned by one careful, well known producer, recorded live through a TL Audio C-1 dual valve compressor and a Neve 8801 channel strip to capture the pure sonic delight of this vintage synth beauty.

This edition of Vintage Explorer sees a wealth of Loop and one shot samples aimed towards the soulful spectrums of electronic music production with a slight angle towards Italo Disco, Funk, Nu Disco and Deep House as well as more experimental down tempo genres.
Synth Explorer Jupiter-6 features
356 MB content, 24-bit quality.
Includes 41 arp loops, 24 music loops, 25 bass loops, 16 bass multi samples, 37 sfx hits, 41 chord hits, 34 synth stabs.
90 REX2 files.
114 soft sampler patches for Kontakt, HALion, EXS24, NN-XT and sfz formats.
The sample pack is available for purchase for £14.95 GBP.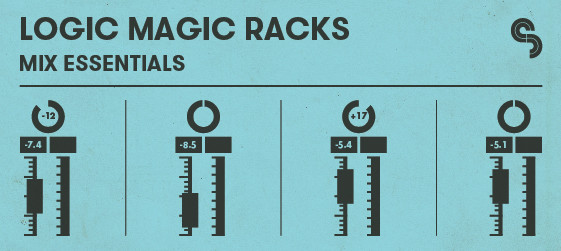 Sample Magic has announced the release of a collection of Logic racks for mixing and a new sample pack by Radio Slave.
Compiled by Logic expert and long-time SM sound designer Sami Liuski,Magic Logic Racks: Mix Essentials is the ultimate pairing of workflow optimiser and creative mix tool, allowing you to make intuitive production tweaks to the pivotal components of a track faster than ever before.
Want to take your tracks to the next level and make the most of Logic's powerful tools – all with simple and intuitive macro controls?

Fire up Logic Magic Racks: Mix Essentials – five powerful Logic Smart Control channel strip chains designed for intuitive and precision sculpting of any track's key elements.
The Logic pack costs £9.90 GBP.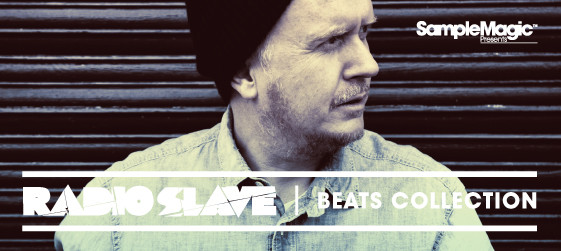 From his marathon DJ sets through to his epic elongated productions, Matt Edwards' Radio Slave moniker is all about the groove. With the Beats Collection pack he hones in on the beat, exclusively serving up stacks of raw rhythms, warehouse grooves and jack-hammer drum hits.
After his best-selling debut, Radio Slave returns with a fresh collection of hypnotic grooves, tribal-infused rhythms and driving beats synonymous with his revered releases for the likes of Rekids, NonPlus and Perlon.

The groove master serves up raw rhythms, warehouse workouts and exclusive drum kits direct from his unreleased Radio Slave archives.
The sample pack is available for £14.90 GBP.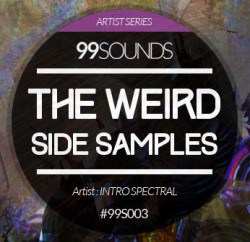 99Sounds has released The Weird Side Samples– a free glitch sound effects library.
The Weird Side Samples is a free collection of glitch samples, weird sound effects and abstract sonic textures produced by Johan Ekelove aka Introspectral.
The author describes this sound collection as "a sonic exploration through hidden worlds afloat on a metaphysical plane".
Contents:
182 audio samples in total
19 atmospheric sounds
29 sonic movements
17 percussive elements
69 tech samples
31 sonic textures
17 vox samples
24-bit WAV format
44.1 kHz Stereo
284 MB size on disk
174 MB download size (RAR archive)
The Weird Side Samples are available as a free download at 99sounds.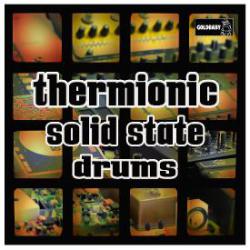 Goldbaby has introduced Thermionic Solid State Drums, drums and FX created using a collection of 11 old and new analog drum machines and 6 synths.
Samples were recorded through a 1073 pre, then a Fat Bustard II valve mixer and various other high end studio gear.
Lots of the sounds have multiple samples for velocity mapping. Most of the kicks and congas are tuned. Also included are a bunch of analog sourced layering tools which are incredibly useful for beefing up kicks, adding sizzle to snares or transient clicks to kicks…
Drum machines used: CR8000 (Modded), Tempest, Tanzbar, DRM1 mkIII, M.Brane, Volca Beats, Mrs Bass Drum, Andromeda Space Rockers, Clap Trap, Thunderclap, Space Drum, D1000 (Valve drum machine).
Synths used: Prophet 12, PERfourMER, Leipzig-S, Analog Four, MS20, SH101
Contents:
5070 x 24 bit wav samples
38 x Bonus Rex loops
With support for Maschine, Geist, Battery 3, EXS-24, Reason Refill
Instruments used to create Thermionic Solid State Drums.http://www.goldbaby.co.nz/tssd.html