Demo of Spectral Manipulation, Cross Synthesis, phase-sync transformation audio app for iPad
Cross-synthesis, phase-sync high-quality transformations.
Pricing and availability details are to come, but they say it is 'coming soon'.
Buy BOCS Kontakt Synth Here!
http://www.sampleism.com/audiowarpc/a…
BOCS (Boards Of Canada Synthesis) is a Kontakt sample pack consisting of ten pads inspired by the electronic duo Boards of Canada. It's refreshingly different compared to previous efforts from various sample packs and vst synths.
The reason why?
These sounds have been created via the methods used by the group themselves. Vintage analog synths, 4-tracks, valve amps even VHS recorders were used to create a sample bank more authentic than anything we've heard before.
These sounds have a dirty, dusty, and dream like quality just like that elusive Boards of Canada sound. Weighing in at just under 1 gig you can be guaranteed a truly professional sound to use for your next stunning track.
BOCS Volume 1 Sample pack requires the fully working version of Kontakt 5 to work. The purchased download consists of 10 Kontakt NKI files.
Waveshaping Synthesis is a type of distortion synthesis that can create dynamic spectra in a controlled way. In waveshaping, it is possible to change the spectrum with the amplitude of the sound. A simple example of this method is the clipping caused by overdriving an audio amplifier.
https://itunes.apple.com/us/app/micro…
Utilizing the XW-P1 and Priva PX-5S, Casio's Mike Martin teaches the basics of Oscillators, Filters, Envelopes, LFOs and more in this live Ustream event.
http://www.casiomusicgear.com
http://www.casiomusicforums.com
Alexander Zolotov has introduced a new app, Nature – Oscillator, that lets you synthesize based on the world around you.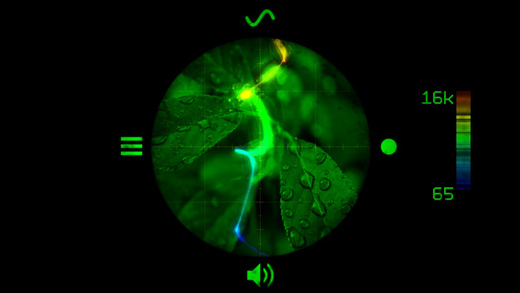 The world around us is an endless source of visual information, the flow of the fractal code of life. Nature – Oscillator is one of the attempts to translate this code to sound, using spectral synthesis algorithm of the Virtual ANS engine (software simulator of the unique Russian synthesizer ANS). The program continuously reads the image from the camera and interprets it as the spectrum of the sound.
Christopher L Anderson has introduced AnaddrSynth, a sound synthesis tool comprised of three configurable oscillators, hi/lo/moving filters, a wah-wah effect, an echo/delay effect, and configurable attack-decay-sustain-release and modulation modules.
The video shows a brief demonstration of the sawtooth and square oscillators in oscillator banks 1 and 2. Some harmonization and filter control is shown, as well.
Background video description:
Learn how to make modern synthesizer music! Check out my channel and subscribe: http://www.youtube.com/subscription_c…
Electronic music is everywhere nowadays, so why not join the fun and maybe you'll become the next synthesizer superstar! The 2014 School of Synthesis will show you how! Yeehaaaw!
'UncertainMusicCorps' explores the synthesis capabilities of the Nord Drum 2.
First serious session with Nord Drum 2. Using Vermona fourMulator quad LFO to trigger 4 channels with Stoichea picking up the remaining 2. Using S/H waveforms from the Vermona via attenuators (matrix mixer) for timbral variation on the Nord Drum.
Bent melodic drone comes courtesy of Braids with rhythmic wavetable modulation.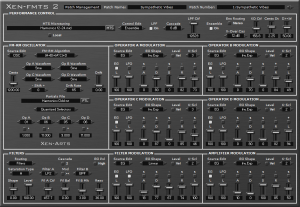 Xen-Arts has released Xen-FMTS 2, a 4-Operator FM Synthesis with a specialized set of features for computer musicians interested in exploring the expressive possibilities of making music with alternative intonation systems. It includes 115 patches, 55 microtunings and 56 partials files.
Microtuning:
Internally loads and externally receives both MTS (MIDI Tuning Standard) Bulk Dump and Single Note Microtuning Files.
Operator ratios can easily be set to values that are coincident with the microtuning being used, thereby producing intonation related sidebands in the timbre of the instrument.
Microtonal pitch-bend ranges may be configured in cents, harmonics and superparticular ratios.
Arbitrary microtonal pitch shifting makes it possible to easily pitch transpose the oscillators in both octave and non-octave increments.
FM-RM Oscillator:
4 Operator FM Synthesis with Ring-Modulation.
57 Operator Algorithms.
11 different Operator Waveforms.
Analog Pitch Drift Emulator.
Transposition by cents offsets.
Partials text files may be used to quantize the frequency ratios of the operators to user specified values.
Velocity-to-Harmonics Modulation enables oscillators to dynamically sound harmonics of the fundamental pitch.
Modulators:
Seven dedicated hybrid modulators for Operators A, B, C, D, Filters, Amplifier and Pitch.
Each modulator includes an ADSR style envelope generator, and an LFO which can be switched to run at audio-rate.
Each ADSR Envelope Generator features Per-Stage Keyboard Tracking.
LFOs can either be synchronized to the host DAW tempo or set in Hertz. They include 24 Waveforms, a Slewer and can be switched to run at audio-rate.
Filter Section:
Pre-Filter Saturation Stage with 20 Saturation Types.
Two Independent Filters with Six Filter Types: LP4, LP2, HPF, BPF, BRF, APF.
One and Two Stage Filter Cascade.
Performance Control:
Full controller MIDI Pitch Microtuning with MTS (MIDI Tuning Standard).
MTS Support for both Single Note and Bulk Dump.
Loads MTS Microtuning Format Files Internally and Receives MTS Externally.
Local (Per-Patch) and Global Microtuning (Static Microtuning for All Patches).
Microtunings can be loaded from any directory on hard drives or storage devices connected to the PC.
12 Note Polyphonic.
Monophonic Legato Mode.
Monophonic Portamento.
Microtonal Pitch Bend.
Vibrato.
Effects include Chorus, Lowpass Filter Cascade (Warm Filter) with 6 dB to 48 dB per-octave filters and Stereo Ensemble.
Price: Free.
SECRETS provides a clear, no-nonsense guide to making any sound on any synthesizer. Starting with the fundamentals of sound creation, it progresses through such advanced topics as programming FM synths like the DX-7. Valuable insights are offered into stage and studio performance techniques which are applied to a variety of makes and models so that you will derive benefit from this video no matter what kind of equipment you have. A 130-page manual is included, making this a complete course on electronic keyboards.
Steve DiFuria is the narrator and featured performer on this video. He is a highly respected consultant in synthesizer design and a Keyboard columnist who has programmed for Frank Zappa, Stevie Wonder, and Lee Ritenour.
DCI Music Video, Inc. 1985.
FAIR USE NOTICE: This Video may contain copyrighted (©) material the use of which has not always been specifically authorized by the copyright owner. Such material is made available to advance understanding of ecological, political, human rights, economic, democracy, scientific, moral, ethical, and social justice issues, etc. It is believed that this constitutes a 'fair use' of any such copyrighted material as provided for in section 107 of the US Copyright Law. In accordance with Title 17 U.S.C. Section 107, this material is distributed without profit to those who have expressed a prior general interest in receiving similar information for research and educational purposes.
www.facebook.com/theprimeministeroffunk