SECRETS provides a clear, no-nonsense guide to making any sound on any synthesizer. Starting with the fundamentals of sound creation, it progresses through such advanced topics as programming FM synths like the DX-7. Valuable insights are offered into stage and studio performance techniques which are applied to a variety of makes and models so that you will derive benefit from this video no matter what kind of equipment you have. A 130-page manual is included, making this a complete course on electronic keyboards.
Steve DiFuria is the narrator and featured performer on this video. He is a highly respected consultant in synthesizer design and a Keyboard columnist who has programmed for Frank Zappa, Stevie Wonder, and Lee Ritenour.
DCI Music Video, Inc. 1985.
FAIR USE NOTICE: This Video may contain copyrighted (©) material the use of which has not always been specifically authorized by the copyright owner. Such material is made available to advance understanding of ecological, political, human rights, economic, democracy, scientific, moral, ethical, and social justice issues, etc. It is believed that this constitutes a 'fair use' of any such copyrighted material as provided for in section 107 of the US Copyright Law. In accordance with Title 17 U.S.C. Section 107, this material is distributed without profit to those who have expressed a prior general interest in receiving similar information for research and educational purposes.
www.facebook.com/theprimeministeroffunk
PPG Company 1984, Production, 10 year anniversary celebration
music by Michael Wehr 2009 and from PPG-demo 1983
Synth designer Wolfgang Palm, pioneer of wavetable synthesis and creator of the PPG Wave and PPG WaveGenerator, uploaded this video, which takes a look at the creation of the PPG Wave 2 synthesizer.
Director Stan Warnow has released his expanded Deluxe Edition of his award-winning documentary on his father, bandleader, composer and electronic music pioneer Raymond Scott.
The Deluxe Edition of Deconstructing Dad – The Music, Machines & Mystery Of Raymond Scott includes all the content from the original release, plus:
A progress report on the Electronium restoration going on in Portland, Oregon by engineer Darren Davison. This includes views of the inner components of the machine and Davison explaining in some detail how things worked.
An interview with John Cool, an electrical engineer who formed a company with Raymond Scott in the early 1970′s. The company was meant to manufacture some of my dad?s many ideas for music related electronic devices. He had fascinating tales to tell about Raymond Scott and the mixed results of their business venture, hosting him for Christmas and listening to him compose one tune after another instantly at the piano (kind of like the human Electronium).
Directors Commentary by Stan Warnow.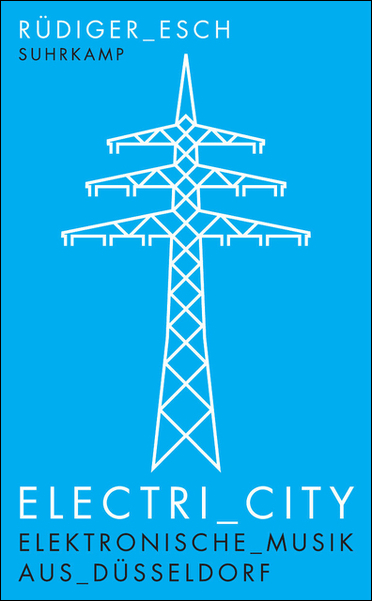 "Electri_City – Elektronische Musik aus Duesseldorf" is a brand new book that is being prepped for release on the 10th of March 2014 via Suhrkamp Verlag. Described by the publisher as 'Das definitive Buch zu Kraftwerk, Neu!, La Düsseldorf, DAF, Die Krupps, Der Plan, Liaisons Dangereuses, Rheingold, Propaganda' you can expect a detailed background on the Düsseldorf scene. That scene has since the 70s and 80s been considered as the electronic popmusic Mekka (let's hope Allah and co won't kill us for using this description).
The book is written by Düsseldorf resident and Die Krupps member Rüdiger Esch. In the book he covers the period from 1970 bis till the end of the 'analog phase' in 1986. Expect feedback in the book from Wolfgang Flür (Kraftwerk), Bodo Staiger (Rheingold), Gabi Delgado (DAF), Jürgen Engler (Die Krupps), Ralf Dörper (Propaganda), plus remarks from Giorgio Moroder, Ryuichi Sakamoto, Andy McCluskey (OMD), Martyn Ware (The Human League), Glenn Gregory (Heaven 17) and so on.
Still according to the publisher the book will also talk about reality versus myth regarding the scene.
You can order the book right here on Amazon: http://www.amazon.de/ElectriCity-Elektronische-D%C3%BCsseldorf-suhrkamp-taschenbuch/dp/3518464647/ref=sr_1_1?s=books&ie=UTF8&qid=1374060902&sr=1-1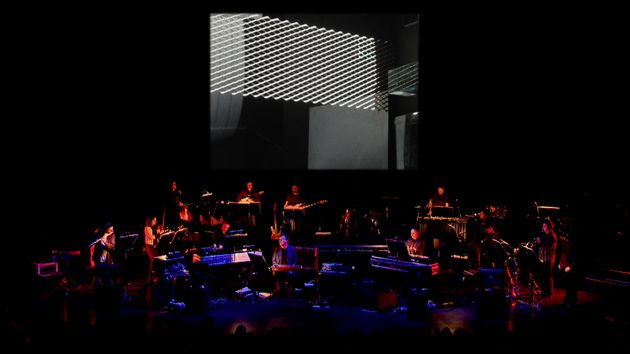 Adocumentary by Elena Tikhonova and Dominik Spritzendorfer, 2013, 89 min
www.elektromoskva.com/english
ELEKTRO MOSKVA is an essayistic documentary about the beginnings of the Soviet electronic age and what remained of it- a huge pile of outdated, fascinating devices. Today they are being recycled and reinterpreted by musicians, inventors and traders, who carry that legacy on into an uncertain future. An electronic fairy tale about the inventive spirit of the free mind inside the iron curtain- and beyond.
Albert Glinsky, author of Theremin: Ether Music and Espionage sat down with us to give a brief history of the Theremin covering everything from it's orignal inception in a Russian chemistry lab to it's developement as a musical instrument. In addition to outlining its rich history Glinsky gives a basic tutorial in playing the Theremin and points out some of the refinements that Bob Moog made to Leon Theremin's original design.
"I opened my mind up and the idea came through me"
In celebration of Bob Moog's 79th Birthday we are proud to present:
Moog | A Documentary Film by Hans Fjellestad
Moog, the film, takes us inside the mind of this legendary figure as he shares his ideas about creativity, design, interactivity and spirituality. To this day Moog continues to shape musical culture with some of the most inspiring instruments ever created.
Parts 2-3 below:
"I think it comes from out there, and comes through me into the instrument, and then the music comes through you and the instrument and then out."
"Why do you feel at one with your musical instrument? Why do you feel that it is an extension of your hands? There is something going on that is more than just the way the instrument feels and sounds."
Watch John Interview Roxy Music's Brian Ferry: http://youtu.be/m91SFw0G9GQ
John Doran meets Gary Numan for the second episode of The British Masters, our latest interview series featuring the most influential and colourful figures from British popular music history.
In Johns Words "Today I'm talking to Gary Numan, who became an overnight sensation in 1979 when his post punk group Tubeway Army released the single "Are 'Friends' Electric?" and then achieved worldwide success later the same year with the release of his first solo album, and one of the cornerstones of synth pop, 'The Pleasure Principle.' Following some very lean years in the wilderness, Gary started the long and arduous task of rebuilding his career in the mid-90s, becoming a peer of many industrial and techno artists he had originally been an influence on. We catch him on tour in the UK as he gears up for the release of his 18th solo album, the much anticipated "Splinter."
Gary Numan's new remix album "Dead Moon Falling" (Mortal Records), a remix of 2011′s "Dead Son Rising," is available now from http://www.numan.co.uk