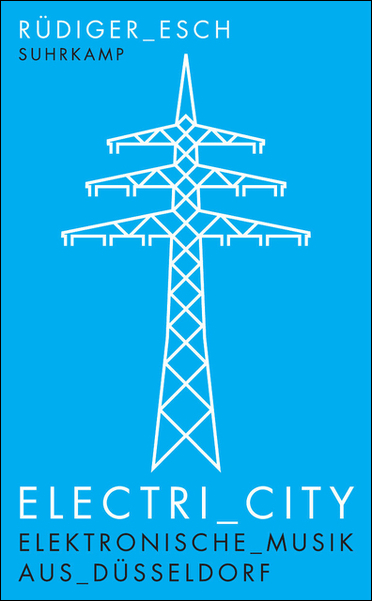 "Electri_City – Elektronische Musik aus Duesseldorf" is a brand new book that is being prepped for release on the 10th of March 2014 via Suhrkamp Verlag. Described by the publisher as 'Das definitive Buch zu Kraftwerk, Neu!, La Düsseldorf, DAF, Die Krupps, Der Plan, Liaisons Dangereuses, Rheingold, Propaganda' you can expect a detailed background on the Düsseldorf scene. That scene has since the 70s and 80s been considered as the electronic popmusic Mekka (let's hope Allah and co won't kill us for using this description).
The book is written by Düsseldorf resident and Die Krupps member Rüdiger Esch. In the book he covers the period from 1970 bis till the end of the 'analog phase' in 1986. Expect feedback in the book from Wolfgang Flür (Kraftwerk), Bodo Staiger (Rheingold), Gabi Delgado (DAF), Jürgen Engler (Die Krupps), Ralf Dörper (Propaganda), plus remarks from Giorgio Moroder, Ryuichi Sakamoto, Andy McCluskey (OMD), Martyn Ware (The Human League), Glenn Gregory (Heaven 17) and so on.
Still according to the publisher the book will also talk about reality versus myth regarding the scene.
You can order the book right here on Amazon: http://www.amazon.de/ElectriCity-Elektronische-D%C3%BCsseldorf-suhrkamp-taschenbuch/dp/3518464647/ref=sr_1_1?s=books&ie=UTF8&qid=1374060902&sr=1-1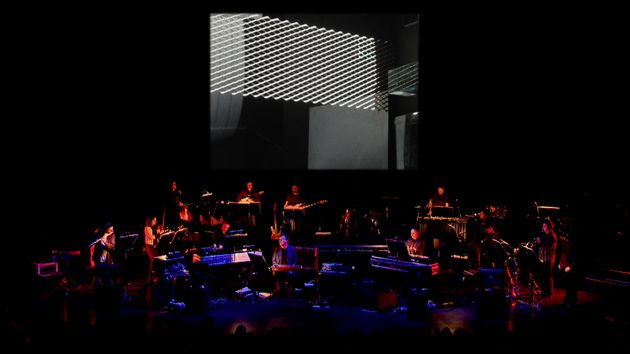 Adocumentary by Elena Tikhonova and Dominik Spritzendorfer, 2013, 89 min
www.elektromoskva.com/english
ELEKTRO MOSKVA is an essayistic documentary about the beginnings of the Soviet electronic age and what remained of it- a huge pile of outdated, fascinating devices. Today they are being recycled and reinterpreted by musicians, inventors and traders, who carry that legacy on into an uncertain future. An electronic fairy tale about the inventive spirit of the free mind inside the iron curtain- and beyond.
Albert Glinsky, author of Theremin: Ether Music and Espionage sat down with us to give a brief history of the Theremin covering everything from it's orignal inception in a Russian chemistry lab to it's developement as a musical instrument. In addition to outlining its rich history Glinsky gives a basic tutorial in playing the Theremin and points out some of the refinements that Bob Moog made to Leon Theremin's original design.
"I opened my mind up and the idea came through me"
In celebration of Bob Moog's 79th Birthday we are proud to present:
Moog | A Documentary Film by Hans Fjellestad
Moog, the film, takes us inside the mind of this legendary figure as he shares his ideas about creativity, design, interactivity and spirituality. To this day Moog continues to shape musical culture with some of the most inspiring instruments ever created.
Parts 2-3 below:
"I think it comes from out there, and comes through me into the instrument, and then the music comes through you and the instrument and then out."
"Why do you feel at one with your musical instrument? Why do you feel that it is an extension of your hands? There is something going on that is more than just the way the instrument feels and sounds."
Watch John Interview Roxy Music's Brian Ferry: http://youtu.be/m91SFw0G9GQ
John Doran meets Gary Numan for the second episode of The British Masters, our latest interview series featuring the most influential and colourful figures from British popular music history.
In Johns Words "Today I'm talking to Gary Numan, who became an overnight sensation in 1979 when his post punk group Tubeway Army released the single "Are 'Friends' Electric?" and then achieved worldwide success later the same year with the release of his first solo album, and one of the cornerstones of synth pop, 'The Pleasure Principle.' Following some very lean years in the wilderness, Gary started the long and arduous task of rebuilding his career in the mid-90s, becoming a peer of many industrial and techno artists he had originally been an influence on. We catch him on tour in the UK as he gears up for the release of his 18th solo album, the much anticipated "Splinter."
Gary Numan's new remix album "Dead Moon Falling" (Mortal Records), a remix of 2011′s "Dead Son Rising," is available now from http://www.numan.co.uk
One standard started it all. One technology allowed different musical devices and computers to all speak the same language and make beautiful music together. Thirty years ago, MIDI was born…and the rest is history.
Get free tracks from Carl Craig, El-P, Divine Fits and Exitmusic: http://goo.gl/DkYIB
Watch performances from the Moog Sound Lab: http://moogfest.com/
In May of 2012, Google turned its homepage over to Moog, creating a playable version of one of their synthesizers. The synth "Doodle" was used by over 300 million users, and brought a new level of attention to the Asheville, N.C.-based company. Acknowledging this, Moog, as part of their 3rd Annual Circuit Bending Contest held during the Moogfest music event, called for enthusiasts and benders to create a sampler and use the Google Moog Doodle as the basis for it's sounds. The winning sampler was unlike anything we'd ever seen, and we contacted some of our favorite musicians, including Detroit techno pioneer Carl Craig and hip-hop icon El-P, to create or rework songs using this new tool. The resulting tracks and documentary chronicle the dynamic relationship between technology and music, and how each field pushes the other in unpredictable and amazing directions.
Subscribe to the Google Play YouTube channel: http://goo.gl/UX1U4
More info: http://bit.ly/TIfQZj
During Dubspot's recent trip to Seattle's Decibel Festival, our video team caught up with Roger Linn, the godfather of the modern drum machine, Carl Craig, one of Detroit's most talented producers, for a lecture/discussion about the history and evolution of the rhythm machines that have shaped our musical world.
One of the most inspiring elements of Seattle's annual Decibel Festival is the conversations that transpire between some of the world's most talented musical thinkers. Decibel acts as a catalyst for these moments, with lectures and demonstrations taking place throughout the festival. We were especially excited to catch a workshop where drum machine creator and pioneer Roger Linn joined Detroit techno innovator Carl Craig for a talk on the evolution of drum machines and the future of electronic rhythm.
In this video, Linn explains that our assumption of drum machines appearing in the early 80s is incorrect, and he takes us on a tour of early electronic rhythm devices such as Leon Thermin's Rhythmicon (1930), the Chamberlin Rhythmate (1957), Raymond Scott's Bandito the Bongo Artist (1963), Seeburg's Select-A-Rhythm (1964), the PAiA Programmable Drum Set (1975) and the CompuRhythm CR-78 (1978). Craig probes with questions regarding interface design for musicians vs. engineers, discusses the development of drum interfaces, and talks about how the Akai MPC changed his production and composition techniques.