PLONK on Electronic transmissions 20160111.
plonk.nu
Kretz
1. Kretz ­ Generated, alternated, patterns
2. Deutsche Bank ­ Benzin (Kretz remix)
Neon
1. Neon ­ Music Future Technology
2. Neon ­ Multimedia (2015 version)
3. Neon ­ Computer (2015 updated)
4. Neon ­ Man made machine
5. Neon ­ Eurostar (Neon 2016 remake)
Deutsche Bank
1. Mononot ­ Synthesizer (Deutsche Bank Remix)
2. Wolfgang Flür ­ I was a robot
3. Deutsche Bank ­ Talk (Demo)
4. Deutsche Bank ­ Cüber mensch (Sector One Remix)
Maschine Brennt
1. Maschine Brennt ­ Maschine Erotika
2. Cultivated Bimbo ­ Corruption
3. Cultivated Bimbo snippets
Cultivated Bimbo ­ Body­Mechanic
Cultivated Bimbo ­ Hooker in head
Cultivated Bimbo ­ Ice blender (Stakked version)
Cultivated Bimbo ­ What's on my mind
Cultivated Bimbo ­ Kim Champagne (Kim's cut)
Cultivated Bimbo ­ Bored beyond belief
4. Maschine Brennt ­ Kredit
5. Joacim Thenander snippets
Mr Gee ­ Party Harty
Sonic Dream Collective ­ I Wonder Why (JW's jungle mix)
Killa Dawgs ­ 165 BPM
Phunk ­ Scabies (Cut'n paste mix)
Crash Dance ­ The Inside
Gorgl ­ Synopsis
Mobhead ­ Spoon machine
6. Lobtec ­ Speak and spell
7. Maschine Brennt ­ RLS
Datapop Nord
1. Kretz ­ I dream of electric sheep
2. Kretz ­ We will destroy our future (Neon apocolypse mix)
3. Emelie ­ Lyd mig, Robot
4. DATAPOP ­ Unterwegs (slaskmix)
5. Modulation ­ Human music
Sector One
1. Sector One ­ The Firewall (Sector One remix)
2. Sector One ­ Demo snippets from various old tracks
3. Sector One ­ Spektrum
4. Sector One ­ More demo snippets from various old tracks
5. Sector One ­ Kommunikation
Datapop Syd
1. Modulation ­ Zorg
2. DATAPOP ­ Computer music
3. Zorg Industries ­ Alien communication
4. DATAPOP ­ Rhythmus (Modulation remix)
5. Kretz ­ Progression ist der schlüssel (Modulation remix)
Unisonlab
1. Unisonlab ­ Kennseichnung (Snippet from track in progress)
2. Adolphson­Falk ­ Just a machine
3. Jean­Michel Jarre ­ Equinoxe 1
4. Unisonlab ­ Electro life (Maschine Brennt remix)
5. Unisonlab ­ Snippets from work in progress
6. Kretz ­ This is the end
Airport taken from the album 'Retrosonic Voices' by DATAMASKIN
The album was released on all digital channels on December 12th 2015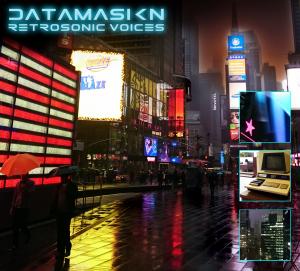 Listen to the full album on Spotify and iTunes:
https://t.co/bv4WNLcLLC
https://t.co/LwXmXN00W4
TRACK LIST:
01 Electro Pop
02 Airport
03 Next Generation
04 Cyber Sex
05 Black Web
06 United Nations
07 Electric Dreams
08 Victims Of Fashion
09 Rings Of Saturn
10 Apollo
Members of DATAMASKIN:
Ola L – Vocals, Synthesizers, Programming and Production
Stefan J – Machines, Programming, co-production, mix & mastering
Publisher / Label:
Stereoklang Produktion
Web: http://stereoklang.se
SoundCloud: https://soundcloud.com/t-h-e-c-a-v-e
© STEREOKLANG PRODUKTION / DATAMASKIN, 2015
In a near future when we know of no separation between humans and machines, when humans extend their minds and bodies with nanobots and artificial intelligence and become superhumans – what kind of music will they make? Non-biological intelligence will have access to its own design and will be able to improve itself in an increasingly rapid redesign cycle. But superhumans will also be expressing themselves by art and music – getting in touch with their human legacy.
Singularitarians has already started this transcending journey, having recognized that the future is already upon us. What you hear on this album is the sound of the future, filtered through the past now – this is the sound of Retrosonic Voices…
Dance music pioneer A Guy Called Gerald talks about the culture of technology in electronic music and how new tools like TRAKTOR DJ for iPad changed how he performs and creates.
We're giving you the chance to win a VIP weekend in Berlin – just record your own rooftop mix with TRAKTOR DJ for iPad and iPhone and upload it to Mixcloud.
Don't have TRAKTOR DJ? No problem. Just share your best Spotify playlist below and tag #WHATWOULDYOUPLAY
More details here:
http://www.native-instruments.com/en/…
Thanks to:
BASEMENT London and The New British
Music:
A Guy Called Gerald – Voodoo Ray
A Guy Called Gerald – 28 Gun Bad Boy
More on TRAKTOR DJ:
http://www.native-instruments.com/tra…
Just before the arrival of summer this year, Christian Löffler is set to release his next musical statement and autobiographical journey named "Young Alaska" on Ki Records. The German producer unveils his unique soundscapes by delivering seven tracks which are deeply rooted, once again, in harmony and emotion.
Löffler's unique sound based on an intense melancholic feel brought him a busy touring schedule performing at clubs and festivals all over the world. He sticks to his calm approach to electronic music and proves, through his live-sets, that emotions control the dance floor, creating a real sense of euphoria.
His experiences on the road are reflected on "Young Alaska," which is largely inspired by these journeys and places he has visited. From the peaceful landscapes of the title track to the melodramatic heights of "Mt. Grace," he took "Notes" back home to transfer the impressions into his music. Songs like "Beirut", "Veiled Grey" and "Alpine Sketch" are very diverse but come together harmoniously on this release.
As on his debut album, he once again collaborates with Danish vocalist Gry and Me Succeeds lead-singer Mohna on "All Comes" and "Beirut." During the course of "Young Alaska", Christian tells the story of his journey over the course of the past two years.
This is the first single from Vaylon's forthcoming album, set to be released later in 2014.
Vaylon Are:
Ole Ulrich Jensen
Dan Holte Beck
Produced & Mixed by Vaylon @ The Vaylon Nation, Aalborg & Copenhagen.
Mastered by Claus Larsen @ The Strip Farm, Veggerby
Video produced by Vaylon
© Vaylon Nation Records 2014
Join Vaylon on facebook (www.facebook.com/vaylonmusic)
Vaylon is available on Spotifty, iTunes & 24/7 Entertainment
Animated by John von Ahlen for Subterrane
iTunes http://bit.ly/plox-itunes-electricity
Amazon http://bit.ly/plox-amazon-electricity
Bandcamp http://bit.ly/plox-bandcamp-electricity
Google Play http://bit.ly/plox-googleplay-electri…
www.parralox.com
www.facebook.com/parralox
www.twitter.com/parralox
www.soundcloud.com/parralox
Written and Produced by John von Ahlen
Vocals by Roxy
Production #001
Dedicated to the Fairlight CMI
Taken from the Parralox album "Electricity"
http://www.parralox.com/electricity-2008
Machinedrum and Lando aka Travis Stewart and Antaeus Roy can each prove a solid pedigree in forward-thinking electronic music.When the two long-term friends hit the studio together for the first time, it provided a perfect opportunity to get a glimpse into their collaborative process.Watch the results, along with an in-depth interview with the two artists.
Special thanks to Antaeus and Travis, UFO Studios, Loftus Hall, Boiler Room, and Decibel Festival.
The following tracks appear in the video (in order of appearance):
Machinedrum – "Sacred Frequency"
Machinedrum – "Infinite Us"
Lando – "Clockin'"
Machinedrum – "Come1"
Lando – "Let You in the Sky"
Machinedrum – "Make Me"
JETS (Machinedrum & Jimmy Edgar) – "Meu"
Machinedrum – "Now Us Know Tha Deal 4 Real"
Machinedrum – "Vizion"
Learn more at https://www.ableton.com/en/blog/machi…
Long-term friends Machinedrum and Lando hit the studio together for the first time and explore Push.While Machinedrum had been using Push since the beta period, Lando was new to the instrument.Coming from a studio full of vintage and boutique analog equipment, Push was a snug fit with Lando's hands-on method of production.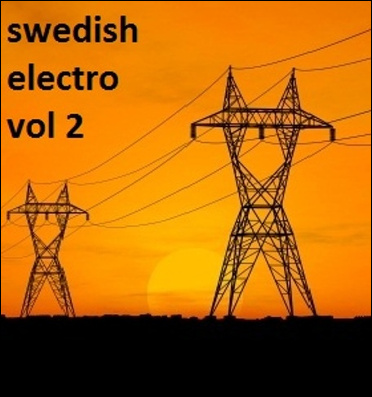 The electronic compilation "Swedish electro vol2" is out now and can be downloaded from Bandcamp for free. The compilation features bands from Sweden such as Cryo, Kite, Henric De La Cour, Steelberry Clones and Vogon Poetry.
Download it here for free or name your price >>
Listen to it here >>
Stickerbrush Symphony by Ace Waters, is the first in a new series of covers of songs from favorite video games:
The first in a new series of covers of songs of favorite video games. Inspired by a marathon playthrough of Donkey Kong Country 2, this is one of the favorite songs from the game.