December 19, 2015 · Posted in
Uncategorized
·
Comments Off

on Listen to the new video from electro act DATAMASKIN – Airport
Airport taken from the album 'Retrosonic Voices' by DATAMASKIN
The album was released on all digital channels on December 12th 2015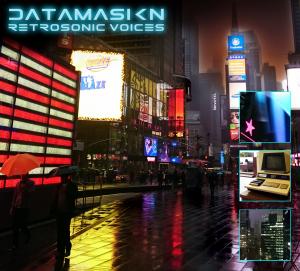 Listen to the full album on Spotify and iTunes:
https://t.co/bv4WNLcLLC
https://t.co/LwXmXN00W4
TRACK LIST:
01 Electro Pop
02 Airport
03 Next Generation
04 Cyber Sex
05 Black Web
06 United Nations
07 Electric Dreams
08 Victims Of Fashion
09 Rings Of Saturn
10 Apollo
Members of DATAMASKIN:
Ola L – Vocals, Synthesizers, Programming and Production
Stefan J – Machines, Programming, co-production, mix & mastering
Publisher / Label:
Stereoklang Produktion
Web: http://stereoklang.se
SoundCloud: https://soundcloud.com/t-h-e-c-a-v-e
© STEREOKLANG PRODUKTION / DATAMASKIN, 2015
In a near future when we know of no separation between humans and machines, when humans extend their minds and bodies with nanobots and artificial intelligence and become superhumans – what kind of music will they make? Non-biological intelligence will have access to its own design and will be able to improve itself in an increasingly rapid redesign cycle. But superhumans will also be expressing themselves by art and music – getting in touch with their human legacy.
Singularitarians has already started this transcending journey, having recognized that the future is already upon us. What you hear on this album is the sound of the future, filtered through the past now – this is the sound of Retrosonic Voices…
December 17, 2013 · Posted in
Uncategorized
·
Comments Off

on "Swedish electro vol2" is out – listen and download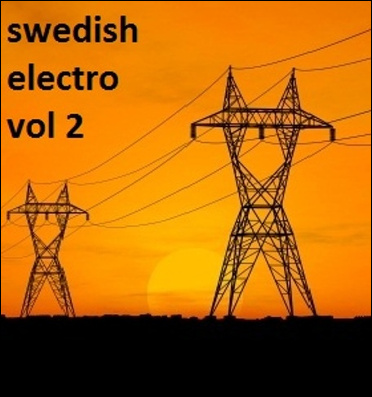 The electronic compilation "Swedish electro vol2" is out now and can be downloaded from Bandcamp for free. The compilation features bands from Sweden such as Cryo, Kite, Henric De La Cour, Steelberry Clones and Vogon Poetry.
Download it here for free or name your price >>
Listen to it here >>
December 15, 2013 · Posted in
Uncategorized
·
Comments Off

on An exciting year from an electronic music perspective – Electricity Club reports
The on line magazine The Electricity Report has made a nice wrap up on what has been going on in the electronic music scene during 2013, below is an excerpt from the article: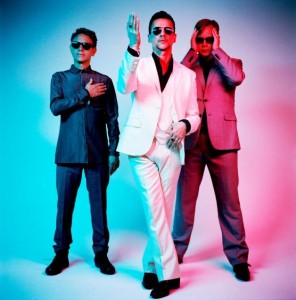 The year started appropriately enough with an electronic number '2013' by Belgian duo METROLAND. For the first six or seven months of 2013, it proved to be one of the most productive periods in electronic pop music. Not since the Autumn of 1981 when THE HUMAN LEAGUE 'Dare', GARY NUMAN 'Dance', ULTRAVOX 'Rage In Eden', DEPECHE MODE 'Speak & Spell', SOFT CELL 'Non-Stop Erotic Cabaret', HEAVEN 17 'Penthouse & Pavement', SIMPLE MINDS 'Sons & Fascination', NEW ORDER 'Movement', JAPAN 'Tin Drum' and OMD 'Architecture & Morality' all came out had so many significant releases coincided. Interestingly from that list, only JAPAN and SOFT CELL are missing as currently performing entities although MARC ALMOND himself made a number of concert and theatrical appearances during the year.
OMD got back to their Kling Klang roots with their best album in 30 years entitled 'English Electric'. Although enthusiasts of the band's pioneering work were satisfied, fans of OMD's pop phase were confused as to why Andy McCluskey and Paul Humphreys had recorded an electronic album influenced by KRAFTWERK! This was an indicator of how the band have mutated and been perceived over the years. But that was nothing compared with DEPECHE MODE whose single 'Soothe My Soul' was remixed by ZZ TOP's Billy F Gibbons… although recognisably reworked, listeners could barely notice the join, thus fully confirming DM's development into the world's premiere stadium electro blues combo. Their album 'Delta Machine' was a big improvement on 2009's 'Sounds Of The Universe' but it was no 'English Electric'.
December 14, 2013 · Posted in
Uncategorized
·
Comments Off

on Electro Saturday brings you CODE SAMPLERS – Endless Passion
Code Samplers new track is a classic electronica tune with fast beats and slick lead sounds from classic synths, such as the KORG MS20, Kawai 5000, paired with softsynths found in Reason DAW.
Code Samplers proudly follows in the tradition of many of the big synth bands of the 80's and 90's, but with fresh modern sounds.
November 25, 2013 · Posted in
Uncategorized
·
Comments Off

on Electronic music artist Solvent on a Eurorack jam w/Modcan Dual Delay
"Hello my name is Solvent and I enjoy making spontaneous aggro eurorack jams like this. This was all sequenced with an MFB Urzwerg, with 3 channels of CV going into the Modcan: Mix CV, Filter CV, and the key to what you are hearing here, the Delay CV.
Other modules used: Flight Of Harmony IMP, Intellijel Dual ADSR + uVCA, Frequency Central Vogue VCF, Blue Lantern Asteroid BD, hexinverter.net batteryACID (I Dream Of Wires edition)"
Brief write up on Solvent: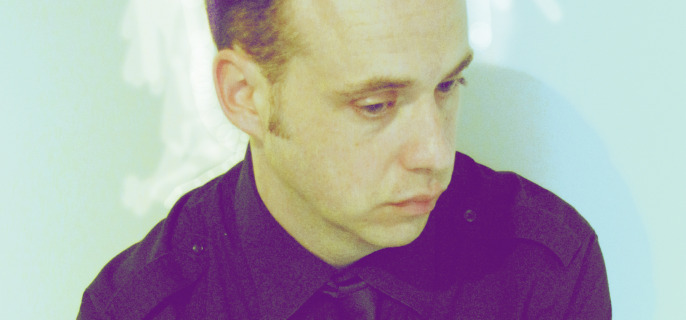 For over a decade, Jason Amm's work as Solvent has neatly defied categorization. His music is too sweetly melodic for techno or acid, his compositions too fiendishly detailed for synth-pop. He was too steeped in the sounds of the '80s to participate in the incipient IDM scene; he was briefly lumped in with the short-lived electroclash movement, only to outlive it; he's played "minimal wave" parties and goth clubs, indie-rock shows and techno all-nighters. But even as words fail in the face of Solvent's music, its pleasures are anything but elusive.
Today, Zimbabwe-born Jason Amm lives in Toronto, ON, where he spends his time obsessively grappling with an outsized collection of vintage analog synthesizers, samplers, and sequencers. Solvent first materialized in 1997 with a string of singles and full-lengths (1998's Solvent, 1999's Solvently One Listens) on Amm's own Suction Records, the Toronto-based
label he founded with Lowfish's Gregory DeRocher. The watershed release Solvent City (2001) on Berlin-based Morr Music introduced Amm's sound to a wider audience, and Apples & Synthesizers (2004) marked Solvent's move to Ghostly International. Along with notable remixes of artists including Soft Cell, Alter Ego, and Adult., Solvent tracks have appeared on high-profile DJ mixes and seminal compilations.
Solvent's most recent record on Ghostly International, 2010?s Subject to Shift, marks a turn for the darker as Amm embraces his love of the abrasive sounds of acid and industrial. And while a sinister tone or two now dances among Solvent's sparkling hooks and bright streaks of synthesizer, and while Amm's music drifts even further from accepted genre-specific reference points, Solvent's sound has only deepened. After more than ten years of composing love songs for robots, Amm sounds like nothing more than himself. (via Ghostly)
November 24, 2013 · Posted in
Uncategorized
·
Comments Off

on THE MODIFIERS presents Imaginarium
New electronic synth pop track from The Modifiers. Retrosonic sounds flavored with vintage vocoder vocals on the theme science and technology evolution.
November 19, 2013 · Posted in
Uncategorized
·
Comments Off

on New week with five new electro tracks from Client, Decoded Feedback, Chvrches, Parralox and Skinny Puppy
We wanted to keep the 'blue mood' of Maude Trout's painting while playing with clubland references to drink and drug excesses with subliminal images of powders, chemicals and alcohol. The video is a metaphor for getting 'wrapped up' in clubland hence the wrapping of Kate and Nicole at the end of the video. Colour is very important to us and we strictly kept the palate down to 3 main colours.' (Vin & Omi)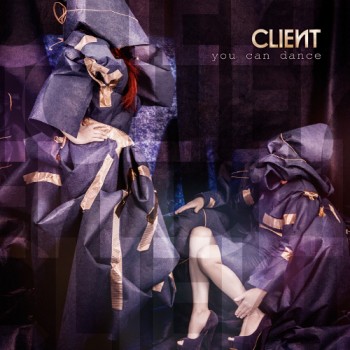 Album out on December 12th
CHVRCHES — Lies EP available to pre-order here: http://po.st/LiesiT
The debut album The Bones Of What You Believe is out now.
Buy Standard: http://po.st/TBOWYB II Special:http://po.st/TBOWYBSpecial
Tour dates and sign up to the mailing list : http://www.chvrch.es
Official music video to the opening track from the Decoded Feedback album 'Diskonnekt'.
Please watch in HD
Directed, Shot, and Edited by Rogelio Salinas III
Executive Producer – Dani Garcia
Cast – Yone Dudas and Marco Yone of Decoded Feedback and Logan South, Daley Catherine, Alyssa Onyx, and Panda Moaniam.
Crew – Rachel Salinas, Tommy Zion, AJ Jackson, Deborah Espinosa, and Bri Jones
Filmed at Longhorn Caverns, Elysium Austin, and a couple of shots from Cascade Caverns
Decoded Feedback Thanks – Rogelio and Rachel Salinas, the amazing crew who worked on this video, the kind people who donated to the making of this video, everyone at Elysium/Austin, Metropolis Records, Dependent Records, our friends, family, and fans
Rogelio and Rachel Salinas Thanks – God and our Lord and Savior Jesus Christ, Yone and Marco of Decoded Feedback for allowing us to make a video of this amazing song, our wonderful family and friends, our awesome cast and crew, Alma Raune, Meta Sektion, Anders Larsson, Lee Wright, and the rest of our generous Indiegogo supporters, Amy Bullard and the staff at Longhorn Caversns, the staff at Elysium/Austin and Cascade Caverns, Dave Heckman, and Metropolis Records
Story portion filmed on a Red One MX and band footage filmed with a Canon T4i
Directed by John von Ahlen for Subterrane
https://itunes.apple.com/album/eye-in…
http://parralox.bandcamp.com/album/ey…
www.parralox.com
Creative Director – John Ibrahim
Stylist – Tyra
Camera Operator – Rodney Dekker
Editor – John von Ahlen & Christopher Hart
Floor Runner – Nelson Clemente
Filmed on location at Blue Tree Studio, Port Melbourne
Post production courtesy Subterrane Recording Studio
Rowena Kang appears courtesy of Chadwick Models
Out now in a direction by Jason Alacrity is the newest Skinny Puppy video "illisiT". The track is taken from their May released "Weapon" album.
November 12, 2013 · Posted in
Uncategorized
·
Comments Off

on Electronic music Tuesday from THE CAVE
THE CAVE has updated their site with some new tracks; including electronica tracks from Berliner Maschinenfabrik, Bears in Nippon and The Modifiers, listen below:
November 8, 2013 · Posted in
Uncategorized
·
Comments Off

on Radio-Activity: An Interview With Felix Kubin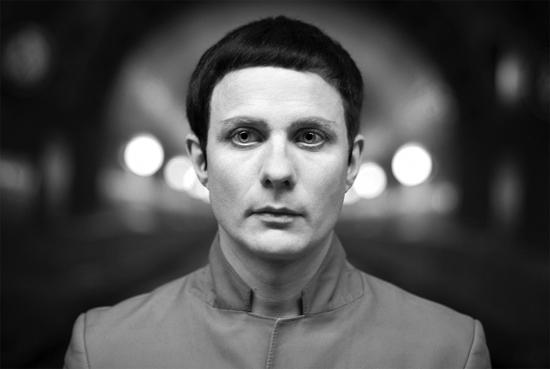 The Quietus has a nice interview out with felix Kubin, read an excerpt here:
With his great new album Zemsta Plutona just released, the unique German sci-fi synth-pop explorer and sound artist speaks to David Stubbs about musical deconstruction, radio art, and reconnecting Germany with the culture of Eastern Europe
The music of Felix Kubin spans, in its scope, the years 1916 to 2016. He straddles pop, sound art and composition, regarding all of them of equal value. Active in music since his pre-teens, his music alludes to, and draws on, the spirit of Dada, expressionism, Weimar cabaret, post-war musique concrète, the unique radio art form of Hörspiel, Kraftwerk and the great wave of early 80s German groups who preceded the bland misnomer of Neue Deutsche Welle.
As well as the early 80s German artists he first heard on one of the multiple radio sets in the rooms in which he grew up, Kubin's music is reminiscent of of a host of artists whose work has collapsed the walls between pop and the commercial, deconstruction and the avant garde – among them The Honeymoon Killers, Raymond Scott and Iannis Xenakis.
His latest album, Zemsta Plutona, finally released on his own Gagarin label, is as good as anything he has ever recorded since the "Tetchy Tapes" he first made when practically still a child on his newly acquired Korg MS-20 synth. It's been well road-tested. "Usually, I tend to play tracks first live before I put them on record, where it's possible to play them live," he explains. "So, people know them from live concerts. Most of the tracks for this were ready for 2009, and were ready to be released on a French label, but that fell through – then I got an offer from a label in Los Angeles who wanted to put out an album but that took so long, two years – until finally, I said, this is ridiculous, I've been playing these tracks live for so long – I need to put this out."
October 17, 2013 · Posted in
Uncategorized
·
Comments Off

on Excellent source for electronic music – check out THE CAVE on SoundCloud
And a whole lot more updated weekly with fresh and experimental electronica acts. Here's how the y describe themselves:
"All songs/tunes/music at THE CAVE is the result of one small team of song writers operating under the same umbrella. The common theme is all about the love of electronic music done by hardware and software synthesizers."
Follow their channel here >>
https://soundcloud.com/t-h-e-c-a-v-e
Teaser video below:

THE CAVE – a small team of electro enthusiasts has created this electro music portal to share their sounds to all fans of ambient, electro, synth pop, electronica, techno music. All sounds and music produced with analog synthesizers, drum machines, and fused through modern day music production environments. This video provides a snapshot of some of the sounds you can find in THE CAVE.