"Hello my name is Solvent and I enjoy making spontaneous aggro eurorack jams like this. This was all sequenced with an MFB Urzwerg, with 3 channels of CV going into the Modcan: Mix CV, Filter CV, and the key to what you are hearing here, the Delay CV.
Other modules used: Flight Of Harmony IMP, Intellijel Dual ADSR + uVCA, Frequency Central Vogue VCF, Blue Lantern Asteroid BD, hexinverter.net batteryACID (I Dream Of Wires edition)"
Brief write up on Solvent: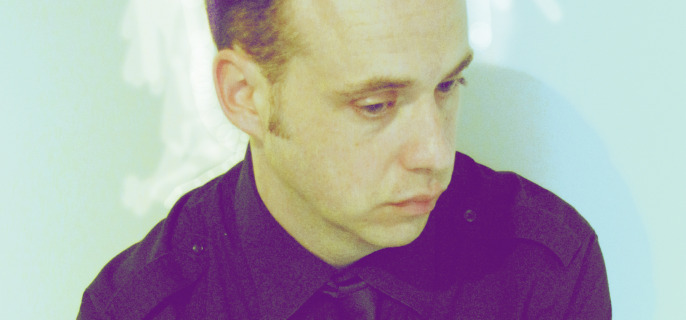 For over a decade, Jason Amm's work as Solvent has neatly defied categorization. His music is too sweetly melodic for techno or acid, his compositions too fiendishly detailed for synth-pop. He was too steeped in the sounds of the '80s to participate in the incipient IDM scene; he was briefly lumped in with the short-lived electroclash movement, only to outlive it; he's played "minimal wave" parties and goth clubs, indie-rock shows and techno all-nighters. But even as words fail in the face of Solvent's music, its pleasures are anything but elusive.
Today, Zimbabwe-born Jason Amm lives in Toronto, ON, where he spends his time obsessively grappling with an outsized collection of vintage analog synthesizers, samplers, and sequencers. Solvent first materialized in 1997 with a string of singles and full-lengths (1998's Solvent, 1999's Solvently One Listens) on Amm's own Suction Records, the Toronto-based
label he founded with Lowfish's Gregory DeRocher. The watershed release Solvent City (2001) on Berlin-based Morr Music introduced Amm's sound to a wider audience, and Apples & Synthesizers (2004) marked Solvent's move to Ghostly International. Along with notable remixes of artists including Soft Cell, Alter Ego, and Adult., Solvent tracks have appeared on high-profile DJ mixes and seminal compilations.
Solvent's most recent record on Ghostly International, 2010?s Subject to Shift, marks a turn for the darker as Amm embraces his love of the abrasive sounds of acid and industrial. And while a sinister tone or two now dances among Solvent's sparkling hooks and bright streaks of synthesizer, and while Amm's music drifts even further from accepted genre-specific reference points, Solvent's sound has only deepened. After more than ten years of composing love songs for robots, Amm sounds like nothing more than himself. (via Ghostly)
New electronic synth pop track from The Modifiers. Retrosonic sounds flavored with vintage vocoder vocals on the theme science and technology evolution.
We wanted to keep the 'blue mood' of Maude Trout's painting while playing with clubland references to drink and drug excesses with subliminal images of powders, chemicals and alcohol. The video is a metaphor for getting 'wrapped up' in clubland hence the wrapping of Kate and Nicole at the end of the video. Colour is very important to us and we strictly kept the palate down to 3 main colours.' (Vin & Omi)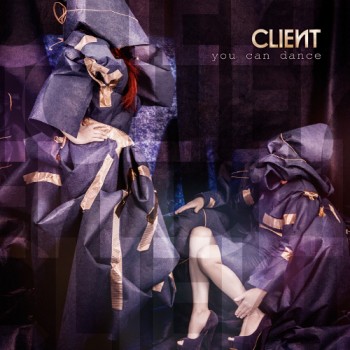 Album out on December 12th
CHVRCHES — Lies EP available to pre-order here: http://po.st/LiesiT
The debut album The Bones Of What You Believe is out now.
Buy Standard: http://po.st/TBOWYB II Special:http://po.st/TBOWYBSpecial
Tour dates and sign up to the mailing list : http://www.chvrch.es
Official music video to the opening track from the Decoded Feedback album 'Diskonnekt'.
Please watch in HD
Directed, Shot, and Edited by Rogelio Salinas III
Executive Producer – Dani Garcia
Cast – Yone Dudas and Marco Yone of Decoded Feedback and Logan South, Daley Catherine, Alyssa Onyx, and Panda Moaniam.
Crew – Rachel Salinas, Tommy Zion, AJ Jackson, Deborah Espinosa, and Bri Jones
Filmed at Longhorn Caverns, Elysium Austin, and a couple of shots from Cascade Caverns
Decoded Feedback Thanks – Rogelio and Rachel Salinas, the amazing crew who worked on this video, the kind people who donated to the making of this video, everyone at Elysium/Austin, Metropolis Records, Dependent Records, our friends, family, and fans
Rogelio and Rachel Salinas Thanks – God and our Lord and Savior Jesus Christ, Yone and Marco of Decoded Feedback for allowing us to make a video of this amazing song, our wonderful family and friends, our awesome cast and crew, Alma Raune, Meta Sektion, Anders Larsson, Lee Wright, and the rest of our generous Indiegogo supporters, Amy Bullard and the staff at Longhorn Caversns, the staff at Elysium/Austin and Cascade Caverns, Dave Heckman, and Metropolis Records
Story portion filmed on a Red One MX and band footage filmed with a Canon T4i
Directed by John von Ahlen for Subterrane
https://itunes.apple.com/album/eye-in…
http://parralox.bandcamp.com/album/ey…
www.parralox.com
Creative Director – John Ibrahim
Stylist – Tyra
Camera Operator – Rodney Dekker
Editor – John von Ahlen & Christopher Hart
Floor Runner – Nelson Clemente
Filmed on location at Blue Tree Studio, Port Melbourne
Post production courtesy Subterrane Recording Studio
Rowena Kang appears courtesy of Chadwick Models
Out now in a direction by Jason Alacrity is the newest Skinny Puppy video "illisiT". The track is taken from their May released "Weapon" album.
THE CAVE has updated their site with some new tracks; including electronica tracks from Berliner Maschinenfabrik, Bears in Nippon and The Modifiers, listen below: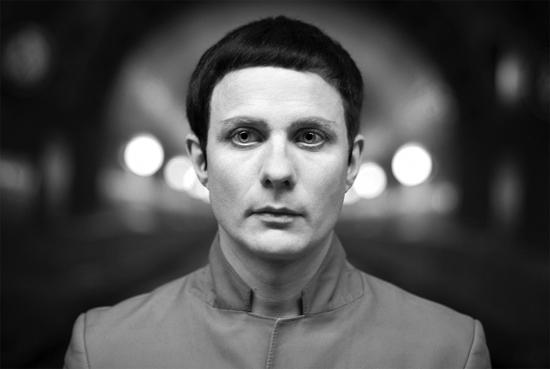 The Quietus has a nice interview out with felix Kubin, read an excerpt here:
With his great new album Zemsta Plutona just released, the unique German sci-fi synth-pop explorer and sound artist speaks to David Stubbs about musical deconstruction, radio art, and reconnecting Germany with the culture of Eastern Europe
The music of Felix Kubin spans, in its scope, the years 1916 to 2016. He straddles pop, sound art and composition, regarding all of them of equal value. Active in music since his pre-teens, his music alludes to, and draws on, the spirit of Dada, expressionism, Weimar cabaret, post-war musique concrète, the unique radio art form of Hörspiel, Kraftwerk and the great wave of early 80s German groups who preceded the bland misnomer of Neue Deutsche Welle.
As well as the early 80s German artists he first heard on one of the multiple radio sets in the rooms in which he grew up, Kubin's music is reminiscent of of a host of artists whose work has collapsed the walls between pop and the commercial, deconstruction and the avant garde – among them The Honeymoon Killers, Raymond Scott and Iannis Xenakis.
His latest album, Zemsta Plutona, finally released on his own Gagarin label, is as good as anything he has ever recorded since the "Tetchy Tapes" he first made when practically still a child on his newly acquired Korg MS-20 synth. It's been well road-tested. "Usually, I tend to play tracks first live before I put them on record, where it's possible to play them live," he explains. "So, people know them from live concerts. Most of the tracks for this were ready for 2009, and were ready to be released on a French label, but that fell through – then I got an offer from a label in Los Angeles who wanted to put out an album but that took so long, two years – until finally, I said, this is ridiculous, I've been playing these tracks live for so long – I need to put this out."
And a whole lot more updated weekly with fresh and experimental electronica acts. Here's how the y describe themselves:
"All songs/tunes/music at THE CAVE is the result of one small team of song writers operating under the same umbrella. The common theme is all about the love of electronic music done by hardware and software synthesizers."
Follow their channel here >>
https://soundcloud.com/t-h-e-c-a-v-e
Teaser video below:
THE CAVE – a small team of electro enthusiasts has created this electro music portal to share their sounds to all fans of ambient, electro, synth pop, electronica, techno music. All sounds and music produced with analog synthesizers, drum machines, and fused through modern day music production environments. This video provides a snapshot of some of the sounds you can find in THE CAVE.
Zero TV is the swedish magazine Zeros web-tv channel – www.zeromagazine.nu
Although Swedish it provides a good overview of Sweden's fastest growing synth music / electronic music festival Electronic Summer
Night Café is the 3rd single to be released from English Electric
A limited edition CD digipack featuring exclusive B-side "Kill Me" along with the complete set of b-sides from the English Electric era as well as 4 Night Cafe remixes is out 16th September
Preorder CD: http://smarturl.it/NightCafeCD
Preorder iTunes: http://smarturl.it/NightCafeiTunes
English Electric is out now and is available digitally, as a CD, as a deluxe CD/DVD set and as a heavyweight vinyl with CD.
iTunes: http://smarturl.it/EE-iTunes
CD: http://smarturl.it/EE-CD
CD Deluxe: http://smarturl.it/EE-CDX
LP: http://smarturl.it/EE-LP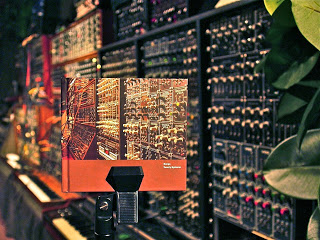 Benge has decided to re-release an album where he performs one song per unique synth in his collection, details in his own words below:
My 2008 album Twenty Systems has been reissued at last! So if you have been looking for it out there in the shops or online since it sold out a few years ago – well you can get it here (if you are in USA you can pre-order it here). The release is exactly the same as the original with the exception of a few minor tweaks that niggled me about the original (but the content and audio are identical). Thanks to Steve Malins, Darren at Cargo, and Paul Agar for helping to make it happen this time round!
This Friday we have a lot of new stuff for you in the synth music, electronica, electro space – check out these new tracks from Paralox, Mikro, Daybehavior and more
Parralox – "Silent Morning (Meltdown Remix by John von Ahlen)"
http://www.psyaviah.com – Music Video for the track "Circles" (taken from the 2013 EP "Future Past"). You can purchase the download single at http://alfamatrix.bandcamp.com/album/… or for the CD aficionados at http://www.alfa-matrix.com/shop_comme… (check the various packages). Edited & directed by Yves Schelpe. Filmed on location in Antwerp, Beligum. Track mastered by Geert de Wilde (IC 434).
ADT taken from the CD album DI*ode
Available for digital download on iTunes
Buy the CD on POPoNAUT
Join us on:
Facebook – Soundcloud – Reverbnation
www.ekproduct.com
diove@hotmail.be
"Just Another Day" is a new track from the new forthcoming MIKRO album that will be release in 2013 from UNDO Records.
Buy here from iTunes: https://itunes.apple.com/gb/album/jus…
Once again Swedish trio Daybehavior shows their massive skill in quality songwriting and top-notch production. This time Julian Brandt (former member of Kamera, Bobby, solo-career and currently, (May 2013), in a project with Marina Schiptjenko (Page)) visits on guest vocals in this stunning duet with Paulinda.
The B-side of the single "Luci Della Citta" is a new recording sung by Paulinda in italian.
Available at
iTunes
https://itunes.apple.com/us/album/for…
Amazon
http://www.amazon.com/gp/product/B00C…
"For a Thousand Years" is taken from the album "Follow That Car!" (Graplur 2012)
http://youtu.be/RpwvLwtjHD8
Also available as old fashion Compact Disc….
http://www.daybehavior.com/store