An exciting year from an electronic music perspective – Electricity Club reports
The on line magazine The Electricity Report has made a nice wrap up on what has been going on in the electronic music scene during 2013, below is an excerpt from the article: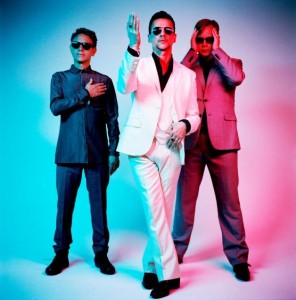 The year started appropriately enough with an electronic number '2013' by Belgian duo METROLAND. For the first six or seven months of 2013, it proved to be one of the most productive periods in electronic pop music. Not since the Autumn of 1981 when THE HUMAN LEAGUE 'Dare', GARY NUMAN 'Dance', ULTRAVOX 'Rage In Eden', DEPECHE MODE 'Speak & Spell', SOFT CELL 'Non-Stop Erotic Cabaret', HEAVEN 17 'Penthouse & Pavement', SIMPLE MINDS 'Sons & Fascination', NEW ORDER 'Movement', JAPAN 'Tin Drum' and OMD 'Architecture & Morality' all came out had so many significant releases coincided. Interestingly from that list, only JAPAN and SOFT CELL are missing as currently performing entities although MARC ALMOND himself made a number of concert and theatrical appearances during the year.
OMD got back to their Kling Klang roots with their best album in 30 years entitled 'English Electric'. Although enthusiasts of the band's pioneering work were satisfied, fans of OMD's pop phase were confused as to why Andy McCluskey and Paul Humphreys had recorded an electronic album influenced by KRAFTWERK! This was an indicator of how the band have mutated and been perceived over the years. But that was nothing compared with DEPECHE MODE whose single 'Soothe My Soul' was remixed by ZZ TOP's Billy F Gibbons… although recognisably reworked, listeners could barely notice the join, thus fully confirming DM's development into the world's premiere stadium electro blues combo. Their album 'Delta Machine' was a big improvement on 2009's 'Sounds Of The Universe' but it was no 'English Electric'.
Comments