Nightlife by the band Our Daughter's Wedding, filmed in New York in the early 1980s.
In the second of our Teenage Engineering Pocket Operator week series, Gaz Williams takes a look at the PO12 Rhythm drum machine
Moot Booxlé demonstrates the live improvisation capabilities of the Q175 MIDI Interface Aid's Arpeggiator functions.
The Upper Keyboard is connected to the MIDI Merge Input of the Q175, and transmitting on MIDI channel 2. The Pitch 2 output of the Q174 MIDI Interface is connected to one of my Q106 Oscillators, and its Pulse output is connected to the Clock Input of the Q175 Arpeggiator section. This allows control of rhythmic subdivisions – each C note gives Quarter, Eighth, Sixteenth, 32nd, and 64th notes up the keyboard, and each G note gives triplets – Quarter note triplets, 8th triplets, 16th triplets, 32nd triplets, and so on.
The Lower Keyboard is connected to the Q174 MIDI Interface as normal, which is controlling the pitch of the notes played by the Q175 Arpeggiator, which is driving my other Oscillators.
I added some live drums, and you are seeing the result!
The mini series on the much anticipated Teenage Engineering Pocket Operators. Gaz Williams takes a look
Background video description:
I just wanted to see what an all mini brute track would sound like, Its not very musically interesting, but shows a good range of sounds available. I added some effects like delay and reverb in logic.
Depeche Mode's Martin Gore has just announced details of a solo album, a 16-track collection of electronic instrumentals called 'MG'.
The album was written and produced by Gore and he's been working on it since the end of the 'Delta Machine' tour in 2013. Gore describes it as a soundtrack to a film "of your own design".
"I wanted to keep the music very electronic very filmic and to give it an almost sci-fi like quality," Gore says. "Music is a necessity for me. I go into the studio at least 5 days a week, every week, so once I had the idea and the template, the process was quick and fun."
"As the album is very electronic and has no vocals, I felt it deserved another persona so decided to carry on the MG concept from the VCMG album," he says.
Why an instrumental album? "As a songwriter, I am aware of the power of words," Martin says. "Especially when they are juxtaposed in the right way with chords and melody. I am also aware of the power of pure music and the emotions that can be created by musical atmospheres and that is what I wanted to capture with this project."
Full track listing. The album will be released on Mute on April 27th.
Pinking
Swanning
Exalt
Elk
Brink
Europa Hymn
Creeper
Spiral
Stealth
Hum
Islet
Crowly
Trysting
Southerly
Featherlight
Blade
The Mixer. Reimagined as an instrument.
Armed with only a few sustained sounds from Ableton Live and a TR-8, KiNK shows how the MX-1 takes electronic music performance to the next level. The latest in Roland's AIRA line, the MX-1 Mix Performer is a mixer that plays like an instrument. It brings spontaneous, hands-on control to live electronic music performance. With per-channel step based FX and playable Master FX, the MX-1 brings together your synths, drum machines, DAW tracks and more.
In this video, KiNK is streaming a handful of sustained sounds from Ableton Live directly to the MX-1. A TR-8 is connected with a single cable via AIRA Link. The MX-1 is controlling transport and master tempo of the entire setup. You'll see how KiNK uses the per-channel Beat FX to add rhythm to the sustained loops from Ableton Live and then incorporates the TR-8 in perfect sync. Using the MX-1's "External Mode" KiNK is even able to apply Ableton Live's own internal FX processing to the TR-8 hardware.
Finally, there's a mixer that's meant to be played.
Learn more about the MX-1 Mix Performer at http://www.roland.com/products/mx-1/
No copyright infringement intented.
Used for the purpose of criticism.
Sequenced parts done on Cubase 5, then audio mixdown passed to Roland SP-404.
Yamaha AN1x (1) – Main Lead
Yamaha AN1x (2) connected via midi to Roland JD-990 – Main Pad
Roland JP-8000 – EFX
Roland V-Synth v2 – Backing Pad
Kurzweil K2000 connected via midi to Roland V-Synth XT – Vocoder sound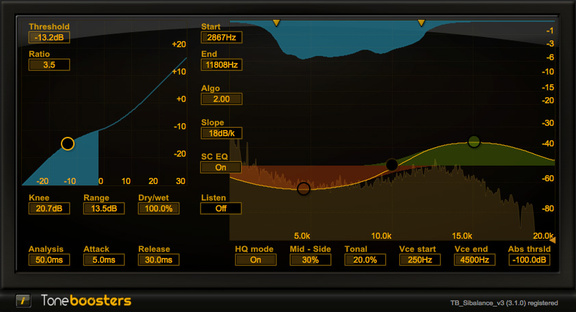 ToneBoosters has announced the release of TB Sibalance, a de-esser effect plug-in for Windows and Mac.
De-essers can be an evil necessity. Vocal recordings may be too sibilant requiring de-essing (or excess sibilance removal), but most de-essers come with very clearly audible drawbacks as well. After de-essing, vocals may sound muffled, the 's' may sound more like an 'f', or even worse, the operation of a de-esser manifests itself as a clearly-audible time-varying filter.

TB Sibalance provides very powerful tools to reduce excess sibilance in a minimally invasive way. In contrast to conventional de-essers, TB Sibalance uses so-called 'matched filter' technology to only process those frequencies that are causing excess sibilance, while leaving all other frequency components untouched. The result of TB Sibalance will therefore sound cleaner and more transparent than that obtained with other de-essers.
TB Sibalance for Windows and Mac (VST/AU) is available for purchase for 19.95 EUR.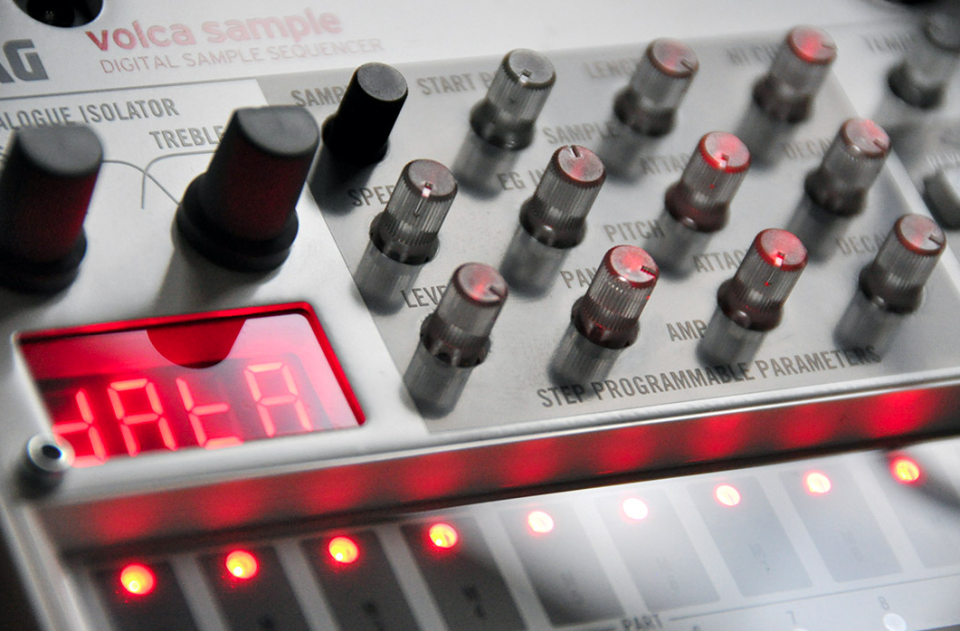 SampleRobot have announced a new version of the software, SampleRobot Volca-X, that they say is designed to be the Korg Volca Sample's 'best friend'.
The upcoming app will let you manage, convert and dump your custom samples for the Volca Sample. 
Features:
Dump up to 100 samples at once to Volca Sample.
Support for multiple bit and sampling resolutions.
Automatic high quality resampling for Volca Sample.
Save all your sample banks as Projects.
Sample bank function: Erase.
Sample bank function: Restore factory samples.
Import multiple wave files at once.
Slice "all-in-one" files.
Sample size calculation and progress display.
Flexible stereo-mono rendering.
Different loop export modes.
Sophisticated auto-sampling features.
WaveRobot editor available as option.
Compatible with Windows and OS X.
SampleRobot Volca-X is expected to be available March 2015, priced at 39 £ / 49 € / 59 $. Details are to come at the SempleRobot site.