"Human Decision Required" composed and produced by Gilles Rossire.
http://www.oil10.com
Facebook: http://www.facebook.com/Oil10music
The video is a personal edition using scenes from the film ANALOG directed by Ebbëto by courtesy of the author.
Discover the original full lengh film here : http://ebbetografx.com/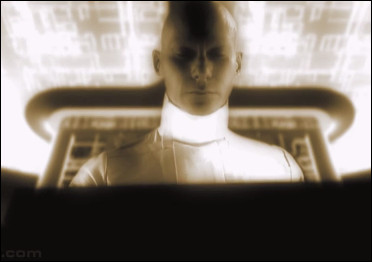 In 2008 the brazilian graphist and director Ebbëto asked me to use the track "Passagen" (from album "Blocks" 1999) to imagine a scene of ANALOG, a 27 min. Black and White sci-fi arthouse film.
It was a great adventure and I've always wanted to make a reverse experiment : use parts of ANALOG to illustrate a another song. But the idea was to do it only with a complete different track: replacing a title by another of the same style would have been boring and empty. I made few tests during gigs but when I composed "Human Decision Required" I thought it could be the one.
But I wondered if Ebbëto would be ok to see his film with my modifications and radically different vibes. Fortunately he was totally excited by the project and the final version. So MANY thanks to him for his open mind and kindness. It's thanks to him if this video of "Human Decision Required" exists.
"Human Decision Required" is taken from the album "Modularium"
Labels : Black Rain Mediagroup / Megatohm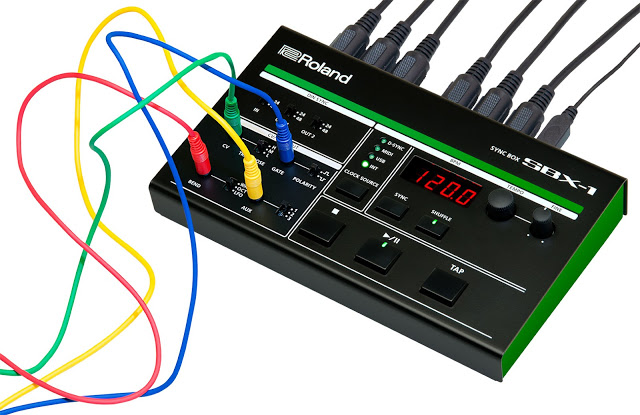 Roland has announced the SBX-1 Sync Box, a universal synchronization hub for electronic musical instruments and computers.
Equipped with USB-MIDI, standard MIDI, and DIN sync ports, the compact SBX‑1 provides a convenient way for music creators to use modern production tools and legacy analog devices together at one time. Going far beyond simple synchronization, the SBX-1 also provides hands-on control of timing and groove, and includes CV/Gate outputs for triggering old-school instruments such as the SH-101, TB-303, and TR-808.

With support for a vast array of past and present devices, the SBX-1 lets computers and electronic instruments from different eras seamlessly communicate and synchronize with each other. Users can easily add analog and modular synthesizers to a computer-based production environment, or design totally new and innovative live-performance setups combining Roland AIRA gear like the TR-8, TB-3, and SYSTEM-1 with vintage rhythm boxes and synths.

The SBX-1 provides USB, DIN Sync, and MIDI I/O, and any connected device can be the master clock source. The SBX-1 itself can also be the timing master, allowing control of external devices with a rock-steady modern clock. Tempo and Fine knobs plus a Tap button offer deep control of the overall groove, letting users freely adjust timing to sync up with DJs or other performers in a band.

Also included in the SBX-1 is a Shuffle function for adding variable swing to patterns generated by external sequencers and rhythm machines. This is extremely useful for working with instruments like the vintage TR-808 and TB-303, which are not equipped with onboard shuffle capability. Users can choose between 16th-note and 8th-note swing, and are able to correct timing errors on the fly with the quick-access Sync button.



With its four CV/Gate output jacks, the SBX-1 also provides the ability to control analog and modular synths with MIDI data from an external device or computer. Incoming MIDI notes and CC messages are converted and output as CV/Gate information, opening up a world of creative possibilities for fans of classic electronic instruments. In addition to external data conversion, the SBX-1 can internally generate gate trigger signals from quarter notes to 32nd notes, including triplets and dotted 8th notes.

The SBX-1 is capable of generating LFO signals that are synced to either the internal clock or an external source. Users are able to register up to five types of LFO settings and output them as CV signals simultaneously from three channels.

The CV/Gate section on the SBX-1 also features an Aux jack that has been specially optimized for the TR-8 Rhythm Performer. This dramatically speeds up performance workflow, allowing users to check values on the SBX-1's display as they set up a TR-8 tone for gate triggering.
http://www.elektron.se
Listen more at: https://soundcloud.com/elektron/sets/…
Details:
Allow us to pay the legendary old-school techno box our respects in the form of an Analog Rytm Sound pack. Thanks to Goldbaby, this collection of tape saturated 909 samples contains the stuff drum machine dreams are made of.
The sound pack is specifically made for the Analog Rytm. Included is an Analog Rytm project featuring 16 patterns and 16 kits. The kits also feature performances and scenes, great for live tweaking the patterns.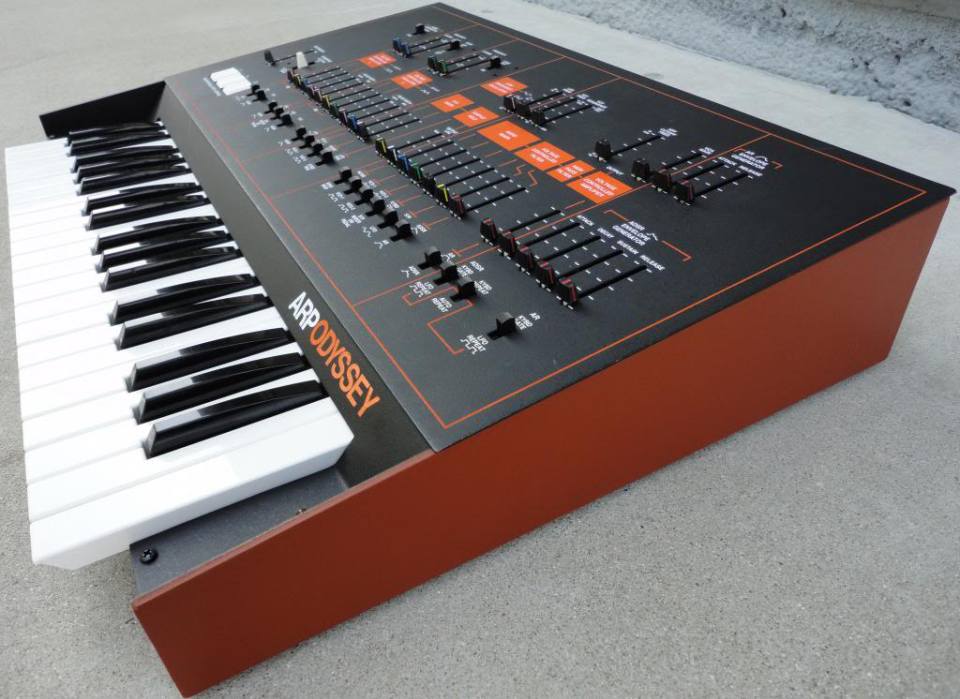 Korg has announced an update for the release date for the reissue of the ARP Odyssey analog synthesizer.
Korg's new schedule has the updated ARP Odyssey shipping in early 2015 The original shipping schedule was September 2014.
"We are sorry for this delay especially since the extraordinary reaction to the initial Odyssey announcement. We are refining the Odyssey to make this product even better.
We appreciate your understanding regarding this delay and thank you for your continued interest in the reissued Odyssey."
More info to follow….
MIRRORS 2014
Concrete, microphones, speakers
Infinite duration
Video documentation by Andrew Smith at SIGNAL, NYC
After learning about the existence of these curiously primitive and imposing pieces of outdated surveillance equipment, which are still standing along stretches of England's coast, artist Tim Bruniges recreated these interactive objects in a gallery setting. Earlier this year, in an exhibition called MIRRORS at Brooklyn's Signal gallery, Bruniges installed a pair of 9 by 9 foot sound mirrors that he constructed from wood and concrete with microphones embedded in their center. The sculptures faced each other to create an interactive sound experience for visitors to the cavernous gallery space.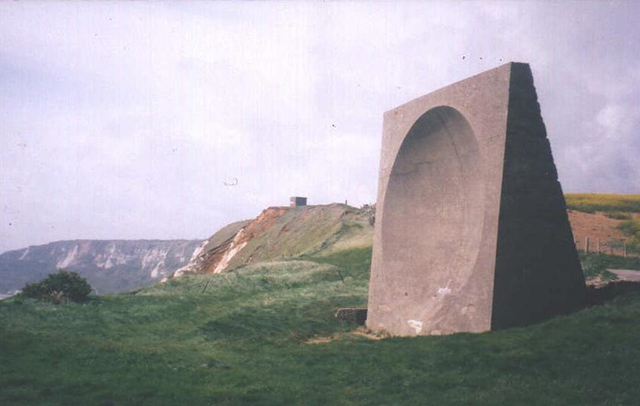 Before the invention of radar, the British military experimented with acoustic mirrors as a means of detecting approaching enemy aircrafts. Rather than displaying blips on a screen, these strategically placed parabolic monoliths simply reflected ambient noise from their concave surfaces, making it easier to discern far-off sounds, like the drone of an airplane's engine.
In preparation for scoring a stage adaptation of Kurosawa's epic film, Throne of Blood, Todd Berton has been sampling his performances on the following instruments: shakuhachi, ryuteki, hichiriki, sho, waterphone, pianoharp, et al.
This video is just a random journey through this scoring set mapped to Native Instruments Kontakt 3/4. enjoy! Also see:
opb.org/programs/artbeat/segments/view/873 and 
toddbarton.com

WOK has released MiniStepper, a free MIDI Step Sequencer Plug-in for Windows. Ministepper is designed to be easy to use.
There are 8 steps, each with velocity, gate length and mute. Several play directions, start- and end-step selectable on the fly. Sequence can be transposed by incoming MIDI notes (polyphonic). Host sync with dottet and triplet speed selection, swing, run on key press, MIDI-channels selectable for combined use, clear layout, free.
Price: Free.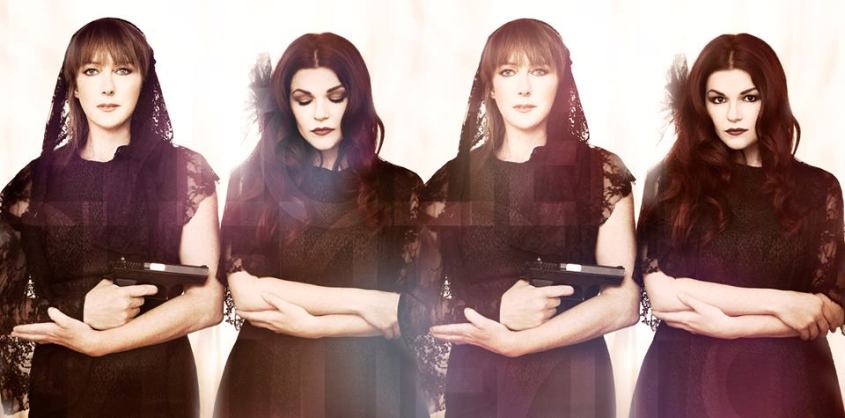 Gothenburg, Sweden, is hosting the Electronic Summer festival featuring acts like Covenant, Aesthetic Perfection, as well as the popular UK act Client, that has been part of the electro/synth pop scene since 2002. We remember watching their very first live performance back then, although at the time there were three client's on stage now they are apparently two (at least in this line up). Since the days when they were signed up with Andy Fletcher's label there has been several clients passing by in the line up, with one remaining anchor client. Stereoklang caught up with Client for a quick chat right before they were due on stage.
Client put a lot of attention to their outfits on stage, like vintage female army outfits, and we discussed the importance of this.
"Client is and always have been future pop art band", and they let us know that the music always come first, but that their style is of course a key ingredient and that they have now chosen a new look called black widows to provide a bit of a Sopranos and mystique on stage, and a spice of New York. "We dress as what feels relevant at the time, and we want to show authority".
Read the whole interview here >>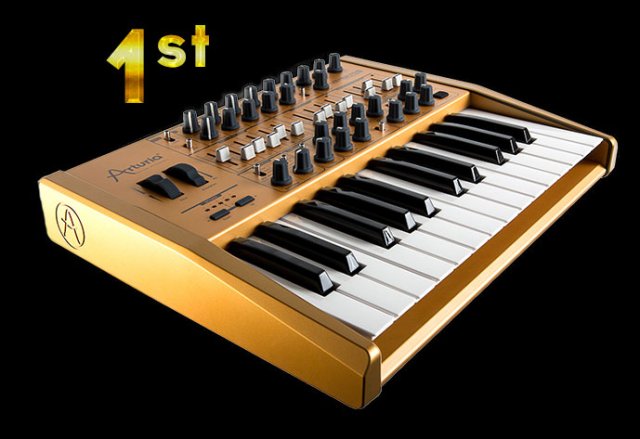 Arturia has announced a video contest to celebrate its 15th anniversary this year, with a first prize of a gold version of the MiniBrute SE.
Here's what they have to say about the contest:
Join the celebration and send us your best video describing your relation with Arturia products. Be crazy, be funny, be romantic or wild, but be CREATIVE!!!
The best movie will be shown during the 15th Anniversary Event, on October 3rd in Grenoble, France.
Prizes:
The winner will receive an exclusive and unique Gold version of the MiniBrute SE!!!
From 2nd to 5th, the prize is a regular MiniBrute!!
From 6th to 15th, the prize is a BeatStep!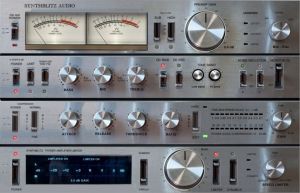 Synthblitz Audio has released VA RAXS, a vintage-looking rack, designed for mastering and remastering of sound materials.
The virtual rack consists of 4 effects and the sounds pass through them in the following order:
A preamplifier with gain control, enhanced features for sub and high, combined with a mid-side processor that can divide the incoming signal.
A crossover module 6dB / Octave, with a 'transient perfect' filter that passes both amplitude and phase unchanged across the range of interest. It has separate tone controls -/+12dB, and other features like two types of noise reduction, de-esser, dc bias, and more.
A compressor to handle small compression ratios, useful for mastering, but also able to work with large compression ratios. The compressor has "knee" control, "Make-Up" gain and a high precision vu-meter to reading the dB reduction.
A limiter designed to get a good sound quality, and fast enough to allow a good RMS output.
When set correctly, VA RAXS is designed to provide high quality sound at low cost. It can also be used for remastering old recordings of audio cassettes and other sound material. It also includes a 23-page manual.
Price: € 39.