Music video by Dani'el performing Sensitive Boy
from the EP 'The Book Pt. II: Redemption' available on iTunes for pre-order https://itun.es/i6Bq3HW
Expected Release: Nov 10, 2014
℗ 2014 Danijel Majcen
Sonic got a sneak preview at BPM of the brand new Korg Electribe, although perhaps not in the ideal environment. So we jumped at the chance to have a visit from Ian at Korg UK and James (aka Mista Bishi) to give us a more detailed look at the new unit.
With a King Korg derived synth engine the Electribe features a 24 voice synth engine for 16 parts, each part also has an insert effect and then there's a final Master Effect buss too.
Plenty of filter types and a revamped effect processor gives the Electribe a full ambient sound, at least in the hands of Mista Bishi.
If you want to hear a more complete version of the track James played portions of, here's a link to a vocal version.
https://www.youtube.com/watch?v=fmGde…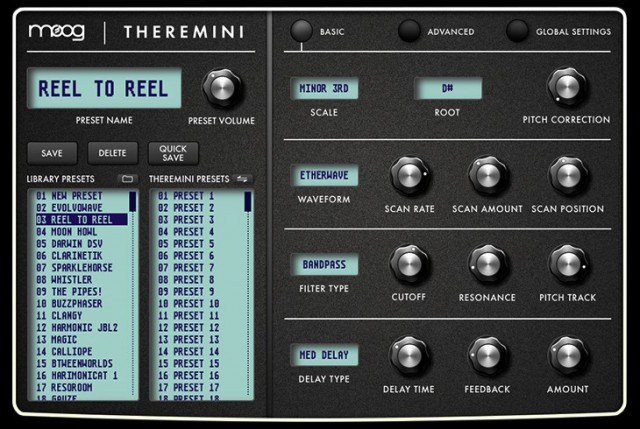 At the 2014 NAMM Show, Moog introduced the Theremini – a new take on the theremin that offers traditional analog control, combined with an advanced synthesis engine. Now they have added an editor for it, details below:
Unlock your Theremini's previously unseen world of sonic features with The Moog Theremini Advanced Software Editor. This editor puts the power of sound design in your hands by allowing you to access new layers of the Theremini's synthesis engine. Easily craft new and exciting sounds for your Moog Theremini, re-sculpt existing presets, and share your sonic creations with others. The Moog Theremini Advanced Software Editor also includes an exclusive library of new presets to kick-start your creative process.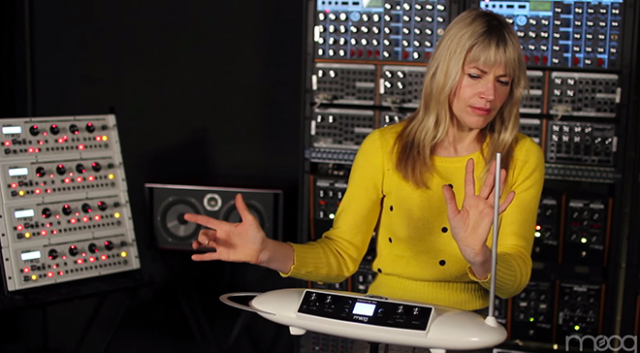 NOTE: This application does not make sound by itself. It is an editor librarian app for the Moog Theremini. To use this app, the user must have a Lightning to USB host adapter (for iPads with Lightning connector) or the Apple Camera Connection Kit (for iPads with 30pin connector) and a mini USB cable.
FEATURES
Create new presets
Edit existing presets
Craft new sounds in real-time while playing your Moog Theremini
Create or edit preset libraries with built in Library Manager
Unlimited preset storage
Share libraries of sounds via email or iTunes file sharing
Edit the Theremini's global settings
Built in Editor User Manual, Theremini User Manual, and Quick Start Guide
Simple drag-and-drop preset library
Quick Save for instantly editing an existing sound
Another 80s style jam, all sounds come from either the moog or the prophet, with the exception of the drums which are tempest. The sound deign at the beginning was all done on the prophet.
"Robo Sapien" taken from the album "The Machinists Of Joy".
Directed by: Jay Gillian
Camera OP and Computer Animation: Shane Williams
Produced by Cinematek Film & Television
Robo Sapien provided by: JG and the Robots www.JGandtheRobots.com
http://www.facebook.com/diekruppsoffi…
http://www.twitter.com/diekruppsband
http://www.diekrupps.de
Official "Blood-Diamond"-Video, taken from the 2014 album "BLOOD".
Filmed by The Silent View.
Cut and editing by Peter Spilles.
Taken from the album "Jedem Das Seine"
—————————————-­——————-
Space Race Records, 2014
http://spaceracerecords.com/releases/…
http://spaceracerecords.com/artists/t…
http://www.facebook.com/tourdeforce1
Exclusive b-side track from Celluloide single L'Amour Est Clair (Art Plastique), cover of Erik Satie. Images from Bauhaus experimental Triadisches Ballet choregraphy.
Ostrich – Lionheart (out of control)
Music: Marcus Mattsson and Martin Eliasson
Lyrics: Marcus Mattsson
https://www.facebook.com/ossi.struts?…
October 2014
Taken from the 10 track tape Thalys by METROLAND
limited tape 175 copies, few left
buy here
http://www.metrolandmusic.com/