Background video description:
I just added this awesome piece of video to the equally awesome piece by Alva Noto. The video is from from one of the solid rocket boosters facing the intertank (middle part of external tank). Not too much going on, except the weird noises of the tank draining, until booster seperation. At the end, the camera switches to a view looking straight up so you can see the parachute deployment. The launch clock is in the upper left corner.
"Hunger" is the third single from TAIGA, the latest album from Zola Jesus- out now!
Video by: BANGS
Directed by: Allie Avital Tsypin
Cinematography by: Owen Donovan
Produced by: Chris Sullivan
Steadicam Op: Michael Klein
Gaffer: Tom Chaves
Styling Assistant: Rika Nurrahmah
Hair/Makeup: Demetrios Stavracos
Assistant Camera: Rachel Adkins
Grip: Motomu Ishigaki
Production Assistants: Britina Cheng and Rich Oh
Behind the Scenes Photography: Tom Chaves
Editing by: Allie Avital Tsypin
Colorist: Michael Keane
2015 NA & EUROPEAN TOUR DATES (zolajesus.com/tour.html)
Jan 28th / Ottobar / Baltimore, MD
Jan 29th / Black Cat / Washington, D.C.
Jan 30th / Motorco Music Hall / Durham, NC
Jan 31st / Terminal West / Atlanta, GA
Feb 1st / Republic / New Orleans, LA
Feb 2nd / Fitzgerald's / Houston, TX
Feb 3rd / The Mohawk / Austin, TX
Feb 4th / Trees / Dallas, TX
Feb 6th / The Crescent Ballroom / Phoenix, AZ
Feb 7th / Bunkhouse Saloon / Las Vegas, NV
Feb 8th / Constellation Room / Santa Ana, CA
Feb 20th / Sala / Cuauhtémoc, Mexico
March 10th / Schwuz / Berlin, Germany
March 11th / Vega / Copenhagen, Denmark
March 12th / Mejeriet / Lund, Sweden
March 13th / Kagelbanan / Stockholm, Sweden
March 14th / Pustervik / Gothenburg, Sweden
March 16th / Meet Factory / Prague, Czech Republic
March 17th / Wuk / Vienna, Austria
March 18th / A38 / Budapest, Hungary
March 20th / Factory Culture / Zagreb, Croatia
March 23rd / Mame / Padova, Italy
March 24th / Teatro Quirinetta / Rome, Italy
March 25th / Tunnel Cub / Milan, Italy
March 26th / Bronson / Ravenna, Italy
March 27th / M4 Music / Zurich, Switzerland
BUY TAIGA HERE:
Digital- found.ee/taigadigital
CD- found.ee/taigacd
LP- found.ee/taigalp
Marbled LP- found.ee/TaigaMarbled
Website: zolajesus.com/
Twitter: twitter.com/ZOLAJESUS
Facebook: facebook.com/zolajesusofficial
Soundcloud: soundcloud.com/zolajesus
Instagram: instagram.com/zolajesus
Tumblr: zolajesus.tumblr.com/
Youtube: youtube.com/user/ZolaJesus
Spotify: open.spotify.com/artist/78OKNrjc3BvniYTqvpOp6P
Amos Gaynes from Moog Music Inc gives us a sneak peek at the upcoming new Moog Sub 37 Firmware update 1.1 which will add a host of new features to this already incredibly flexible and fantastic sounding analogue synth. Best of all, the update will be completely free to existing users.
Max Ravitz gives us a private demo of an incredible newly reborn Moog Model 15 Modular Synthesizer. These systems are painstakingly recreated using new old stock parts, PCB designs and manufacturing processes wherever possible, with the Model 15 joining the System 35 and System 55 in a 2015 remake of Moog's 1972 Modular system lineup. We are now sold out in the UK – if you have one in order, we are very jealous. Enjoy! http://www.sourcedistribution.co.uk
Six-Voice Polyphonic Analogue Synthesizer
The Dave Smith Instruments Sequential Prophet 6 is expected to ship in May, priced at about $2,800. See the DSI site for more info.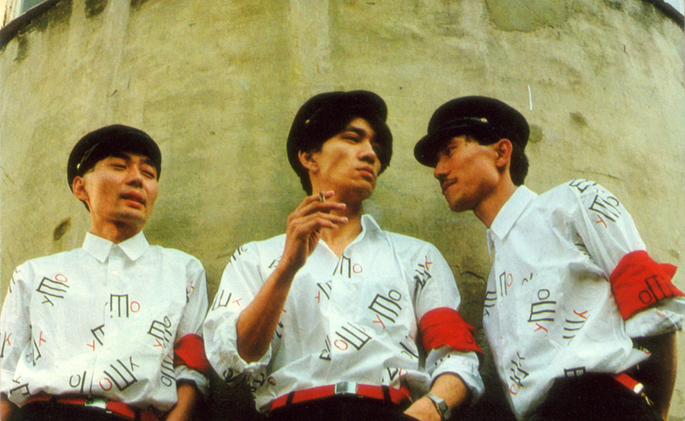 FACT has a new article on YMO out now – a well worth read featuring all the bands most prominent albums and tracks, below is a preview/intro, enjoy:
Their reach spreads from the charts to the deepest corners of the underground, influencing hip-hop, numerous strains of dance music culture, and even the world's shiniest pop tunes. Formed in 1978 by songwriter, bassist, and singer Haruomi Hosono, the original aim of YMO was to release a one-off album of technological exotica which spoofed the West's archaic and offensive fetishization of the "oriental" while simultaneously paying tribute to the musical talents of Martin Denny and Les Baxter, two American bandleaders whose instrumental albums took the post-World War II fascination with tribal primitivism and tropical calm to vibrant extremes.
That album, Yellow Magic Orchestra, made huge waves in Japan and also found its way into Western ears, making connections with a diverse array of talents and sparking inspiration for new listeners. What casual fans seldom recognize about YMO is that they weren't dilettantes twiddling their way through relatively new technological breakthroughs, but rather were all seasoned players and veterans in the industry by the time of their formation. Over the course of their career they continued to embrace new technologies while finding ways to fuse these breakthroughs with classic pop forms. Subversion was always there, whether it was sociopolitical, technological, or musical.
Hosono initially rose to prominence as a member of Happy End, one of the first Japanese rock bands in the late '60s and early '70s to write, record, and release songs in their native language rather than simply aping Western styles with awkwardly enunciated English lyrics. That same desire for a strong cultural pop identity led to the creation of a subverted take on the styles of southern R&B, northern soul, and jazz fusion in Hosono's next project Tin Pan Alley, which fused those sounds with Hawaiian and Okinawan tropical flourishes in a genre dubbed "city pop". This smooth, cosmopolitan pop music then led directly to the vibrant "technopop" that Hosono brought to the top of the Japanese charts with the help of powerhouse drummer and singer Yukihiro Takahashi (previously a veteran of glam rock/boogie group Sadistic Mika Band) and a talented young university student named Ryuichi Sakamoto, who was then using his keyboard talents as a session musician, producer, and arranger for a number of city pop artists in Hosono's orbit.
Operating behind the scenes was programmer Hideki Matsutake, who had mastered the inner workings of early analogue synthesizer technology while working as an assistant to electronic composer Isao Tomita and whose invaluable knowledge helped the group remain on the cutting edge of the era's deluge of new music technologies.
Together, their respective talents gelled into a zeitgeist-defining moment whose powers dominated much of popular music's sound in Japan for the first half of the '80s, and whose aftershocks are still felt today in both popular and underground music circles worldwide. While each member's discography is vast and deserving of its own respective feature, over the next few pages I'll investigate some of the key works made during YMO's initial tenure as performers and producers, beginning in 1978 and ending in 1985.
There's a wealth of wonderful music to be heard beyond this list, but it's one hell of a starting point.
Full article can be found here >>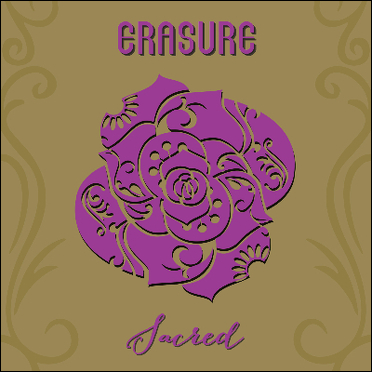 Out on March 17th is a brand new single for Erasure, called "Sacred". The single is the latest to be taken from their Richard X produced album, "The Violet Flame". The tracklisting featuresthe single mix and a live rehearsal version of "Sacred" (taken from rehearsals from the band's recent tour) alongside remixes from the likes of Chris Cox, Phil Marriott & Rich B, Black Light Odyssey (who have previously remixed Depeche Mode and Yazoo), Vibrora Park and 88Ninety. Also to be added is the winning remix of the recent 'Blend Remix Competition' remix contest.
The complete track listing:
Sacred – Single Mix
Sacred – Chris Cox Remix
Sacred – Vibora Park Remix
Sacred – Black Light Odyssey Remix
Sacred – Phil Marriott & Rich B Remix
Sacred – Chris Cox DUB
Sacred – 88Ninety's StellarMix8 Vox Remix
Sacred – Blend Remix Competition Winner
Sacred – Live Rehearsal Version
Japanese trio  unleash first taste of upcoming live EP ahead of European tour dates
The EP's four tracks were all recorded at Hamburg's Clouds Hill Recordings studio in June 2013 in front of a small, invited audience and we are excited to offer you an exclusive stream of opening track, 'A', above. The track showcases what Nisennenmondai do best, its 12 minutes driven by Yuri Zaikawa's bass and smatterings of bleak guitar.
Demo of the classic Juno 60. No other instruments used. External delay and reverb added.
In this video, electronic music and sound design pioneer Suzanne Ciani explores the Moog modular System 55 for the first time in decades. Ciani came to the Moog factory in Asheville, NC to play the first System 55 newly handcrafted by Moog in over thirty years. The patch, created and performed live, was shot in one take and features a sequence designed on the 960 Sequential Controller that's driving three 921B oscillators into a 904B High Pass filter whose cutoff is being modulated by a 921 oscillator. A second set of 921B oscillators is also being played manually into a 904A Low Pass filter whose cutoff knob is also being modulated by the 921 oscillator. The resulting sound of each is then sent through its own dedicated MF-104M analog delay for ambience. The audio has been captured directly with no eq, compression, or editing applied.
To learn more about Moog modular synthesizers: http://www.moogmusic.com/content/moog…
To lear more about Suzanne Ciani: http://www.sevwave.com/