Kent vs Visage remix.. Mixed by the Danish DJ named Morten Trøst ( Trust )
Brinn pengar brinn
Jag lovar du betyder nånting
Du orkar ta dig igenom det här
Du räcker till, så var den du är
Brinn pengar brinn
Jag vet att du är värd någonting
Du är hoppet i ett IQ-fritt land
Du är drömmarna jag drömmer ibland
Visst känns det som att kärleken väntar
Visst känns det som att kärleken väntar
Brinn hjärtat brinn
Du vet du kan förändra allting
Det blåser genom staden i natt
Hör du sanningen, den lät som ett skratt
Brinn hjärtat brinn
Vår fiende är rädd om sitt skinn
Det räcker med en gnista ett bloss
Dom skulle vilja vara som oss
Visst känns det som att kärleken väntar
Visst känns det som att kärleken väntar
A month ago Daybehavior released their new single and video for "Change". Now the band launches a video of the Italian version of the song, "Cambiare". You can watch the video below. At the moment Daybehavior are in the studio continuing the work on their 4th album, "Based on a True Story".
Video description:
Daybehavior will soon release their 4th album, "Based on a true story".
The first single released from the album is : Change/Cambiare. This is the Italian video with lyrics.
Watch the English video here:
https://youtu.be/WGS82sweGUg
Prodotto e diretto dai daybehavior
Styling: Pirjo Niemelä
Trucco e acconciature: Sofia Lewandrowski
Direttore della fotografia: Tommy Arell
Motion graphics e grafica 3D: Carl Hammar
(C) Graplur 2015
iTunes: https://itunes.apple.com/se/artist/da…
Google Play: https://play.google.com/store/search?…
Amazon: http://www.amazon.com/s/ref=nb_sb_nos…
https://www.facebook.com/DayBehavior
https://twitter.com/DaybehaviorBand
https://instagram.com/daybehavior_band
A spoken word ("ensoniq") resynthesized by Audio-Term and then saved as *.bwc file for importing into Blofeld Wavetable Creator.
Audio-Term download links:
http://dl.dropbox.com/s/1y0d88ts8zy1u…
http://home.arcor.de/blacktomcat666/A…
"Restless" is the first full track to be unveiled from New Order's "Music Complete" album, you can view the promotional video above. "Restless" will be supported with a full remix package, available on vinyl, CD and digitally from October 9, 2015 on.
"Music Complete" will be released September 25, 2015 on CD, download and limited edition clear vinyl. You can order the vinyl right now on Amazon
.
"Music Complete" is produced by New Order, except "Singularity" and "Unlearn This Hatred", both produced by Tom Rowlands. "Superheated" features additional production by Stuart Price. The album was mixed by Craig Silvey, except "Plastic", which was mixed by Richard X. Brandon Flowers provided vocals on "Superheated", Iggy Pop is featured on "Stray Dog" and Elly Jackson (La Roux) is featured on "Tutti Frutti" and "People On The High Line" and backing vocals on "Plastic". Strings on the album were performed by the Manchester Camerata and arranged by Joe Duddell. Long-term collaborator Peter Saville provided art direction.
'Restless' is the first single from New Order's upcoming album, Music Complete out September 25th on Mute.
Pre-Order Music Complete & get an instant download of 'Restless':
iTunes- po.st/NewOrderiTunes
Amazon- po.st/NewOrderAmazon
Music Complete: CD, Double LP (limited edition clear vinyl or standard black), MP3, Hi-Def Audio plus 8 x Vinyl Box Set available from the band's store: po.st/NewOrderStore
European Tour Dates: November 2015. Access tickets and packages: po.st/NewOrderTour
Sign up to the New Order mailing list for updates: po.st/NewOrderMailingList
Facebook: po.st/NewOrderFacebook
Twitter: po.st/NewOrderTwitter
Instagram: po.st/NewOrderInstagram
Spotify: po.st/NewOrderSpotify
YouTube: po.st/NewOrderYouTube
#MusicComplete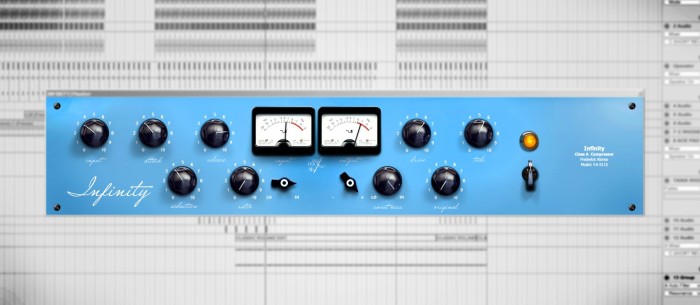 Frederick Alonso has announced the release of Infinity, a free analog style mastering compressor and tube saturation effect plugin for Windows.
This free plugin is based on a concept for a hardware device which has been patented in 2014. Apparently, the developer is planning to build a hardware version of this mastering compressor which was inspired by classic analogue devices such as the Pultec EQ and Thermionic Culture stereo compressor.

The software version is currently available only as a 32-bit VST plugin for Windows, however a Mac OS X version is expected to be released in the future.
Infinity features
Subtle low end warmer.
0 to 100% pure incoming audio + added Infinity dynamics.
Brightness and width in mid and high frequencies.
Subs will sound subtle, full and more focused.
Kicks feel more alive, while the track becomes more open.
You can add tube saturation (Lundahl transformer based).
Audio gets auto limited to -0.02dB when you go over 0dB.
A/B comparison (On/Off switch or toggle switch).
Infinity is available as a free download. Donations are appreciated.
muzykujkropkacom, puts the new Yamaha Reface DX mini synth, head-to-head against a vintage Yamaha DX-7.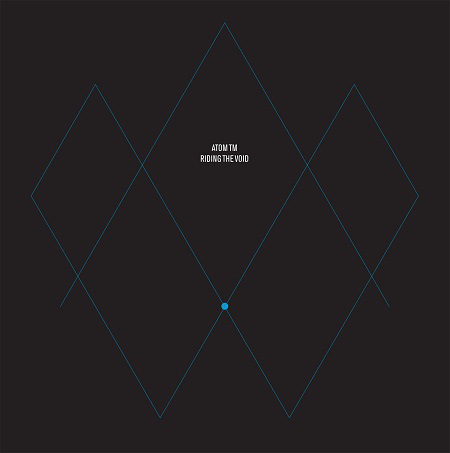 atom™'s ep »riding the void« is, together with the visual works of »HD+«, the conclusion of his critical yet delightful examination of pop music and culture on raster-noton.
like the previous ep »ich bin meine maschine«, »riding the void« is set up very functionally, aiming at being used in the club. techno maverick scuba, for example, turns the track with his »pulse mix« into a straight and dense march, whereas atom™ himself shakes the groove out of »riding the void« with his own two lighthearted remixes. his »nought remix« presents itself as slimmed-down yet very vibrant, while »tool« is a perfectly dance floor-ready reinterpretation of the original track. furthermore, an additional remix by hanno leichtmann can be found on the digital version of the release.
the ep will be available in bundle with atom™'s data dvd »HD+« as well as separately. so far, there were released the full-length album »HD« (r-n147) and the 12-inch ep »ich bin meine maschine« (r-n146).
ATOM™.
Sometimes less is more. Here I bring you a classic tune reduced to it's bare minimum, lyrically that is. Enjoy!
Background video description:
Korg Triton Extreme "Star Wars United"
Sampler & Sequence Synthesizer Demo
by Rik Marston
NO PROFITS EARNED OR GAINED FROM THIS VIDEO
JUST FOR DEMONSTRATION OF WHAT THIS SYNTHESIZER
CAN DO!
This is a VERY basic audio demo I did when I used to work for
the Pro Audio Department / Keyboards at the Guitar Center
in Tempe, Arizona. I was in competition with all of the Yamaha
Motif sellers & I was the only Korg guy at the time.
I made a quick demo using a Star Wars Multisample
I created from "Return Of The Jedi".
After that the Tritons were flying out of the store!!
Just about everybody likes Star Wars!!!
Anyway, this video is for audio demonstration with
some footage from the film to cover the visuals,
NO PROFITS EARNED OR GAINED FROM THIS VIDEO
JUST FOR DEMONSTRATION OF WHAT THIS SYNTHESIZER
CAN DO!
ALL VIDEO PROPERTY OF LUCASFILM, GEORGE LUCAS
& NOW DISNEY.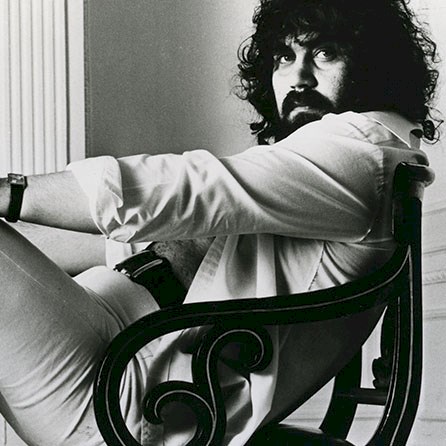 Vangelis is Greece's most iconic living composer, famed principally for his synth-driven film scores toChariots of Fire and Bladerunner. In a career spanning more than 50 years, Vangelis has pioneered the use of electronic instruments and has worked in film, prog rock and classical.
In a rare interview, Vangelis talks to Norman Lebrecht about his earliest musical memories, the spontaneous creation of the Chariots of Fire theme, and why he had to leave Greece.