Advanced field recorder combined with sound warp engine with a collection of ready to use dynamic presets for iPad and iPhone. Discover new ways to create and construct unusual and exciting sounds from any environmental audio recordings or samples recorded from other apps through Inter-App audio or Audiobus.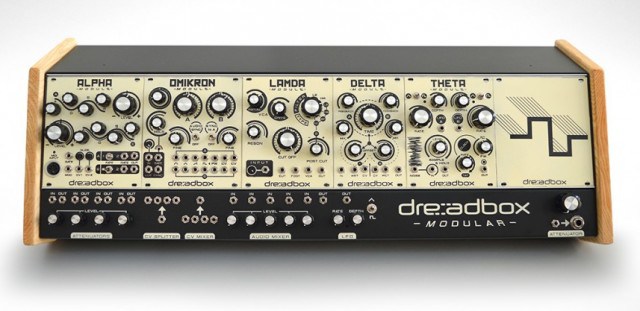 Dreadbox – maker of the Erebus and Hades synthesizers – has revealed new information on their Eurorack modular synthesizer line. The Dreadbox Modular lineup includes four Eurorack systems, including the Primary System, a 122 HP Modular Case, and a line of Euro modules. The Dreadbox Modular Case is priced at US $649. The Primary System, which features the case bundle and five modules, is priced US $2,435. Individual Eurorack modules are priced $259-$439 Details are available via their site.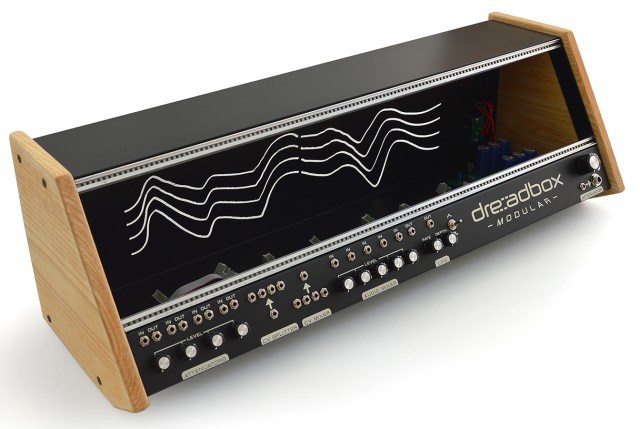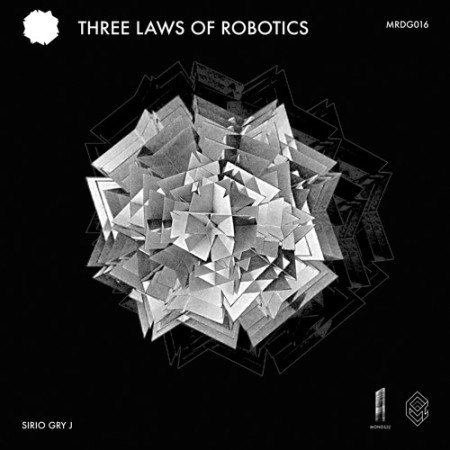 The three laws of robotics stated in the "Handbook of Robotics, 56th Edition, 2058;
1. A robot may not injure a human being or, through inaction, allow a human being to come to harm.
2. A robot must obey the orders given it by human beings, except where such orders would conflict with the First Law.
3. A robot must protect its own existence as long as such protection does not conflict with the First or Second Laws.
Asimov's Laws of Robotics are willing to moderate the rising technology's power, adopting a minimalistic common sense approach. By failing to respect one of the three laws, the "machine" fails to be, in any way, useful for a human being.
Note: The compulsive usage of technology even for the most basic acts, might lead humans to perceive it as "necessary" and a growing number of cases of pathological addiction to it might appear. Machines regulating portions of human lives, might create also new comfortable realities for the weakest, safe areas where humans can comfortably watch the world without where people can live some kind of "emulation" of emotions having the chance to be "users" with a customizable identity. If well modulated, Machines can provide to humans some congenial Emulations, therefore a good portion of the time spent by people on the usage of technology could involve the interaction with other "users", finding an inconclusive engagement loop of the "person" with "users". Such incompatibility between the Person and User, might bring people's mind into harm, with depression for example due to the lack of real human contact. Nevertheless it would be only by the willing of men themselves, that Machines could create disease, as much as they could massacre tons of other humans in a war. Machines, could go far beyond the rhythm of humans' psychological and biological needs, becoming deception by humans' will. It is by this time that Machines could be fed by humans' time and energies and keep growing their influence and relevance over their lives, improving the quality of tools, providing better Emulations in more Comfortable ways. By following the human will, Machines are going to adapt.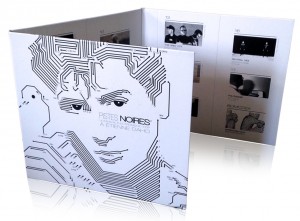 Released last February, BOREDOMproduct's latest compilation, a tribute to famous French pop singer Etienne Daho, sold out this summer. But the compilation sees a re-release this October and is available right now from the label's webshop.
This re-release comes in a new packaging and holds an extra surprise for the fans, as Etienne Daho himself wrote a little message to thank the artists in the booklet. An audio preview of the compilation is available below.
Special price pre-order : www.boredomproduct.fr
17-track compilation CD: an electronic-pop tribute to famous french pop singer Etienne Daho. Includes covers by Foretaste, Celluloide, Dekad, Happiness Project, Neutral Lies, Opéra Multi Steel, PolynomiQ, Tourdeforce, Auto-Immune, This Grey City…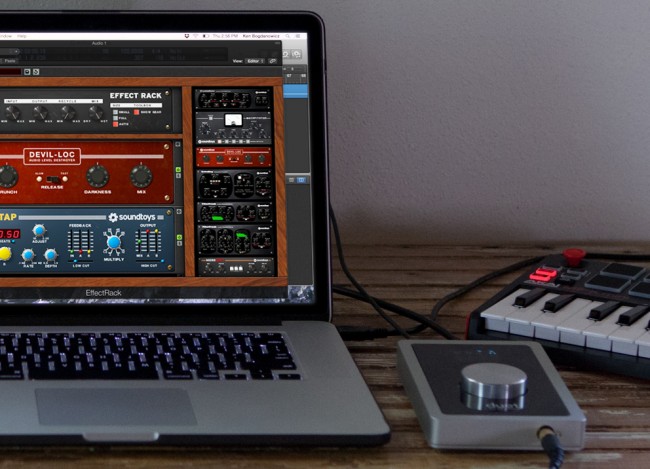 SoundToys has launched Soundtoys 5, a new effects collection that includes the entire line of Soundtoys plug-ins in one package. Soundtoys 5 adds the new Soundtoys Effect Rack, Little AlterBoy, and the new PrimalTap retro delay plug-in.
New Effect Rack
At the core of Soundtoys 5 is the new Effect Rack, a powerful multi-effects processor that improves workflow by providing a single place to browse the entire Soundtoys effects catalog, and to mix, match, tweak and save combinations of Soundtoys effects. The Effect Rack's global controls – input and output trim, wet/dry mix, tempo, and the unique "Recycle" control – make it possible to create effects that would otherwise require complicated routing in most DAWs. The Effect Rack ships with over 200 factory presets covering a wide range of effects, from basic saturation and coloration to lush delays, chorus, filters, modulation, rhythmic, and extreme sound design effects.
All Soundtoys effects are carefully handcrafted, based on decades of experience creating professional effect processing hardware and software, and inspired by Soundtoys' extensive collection of rare and classic studio gear. In addition to the Effect Rack, Soundtoys 5 includes expanded delay time for EchoBoy and Crystallizer, new, redesigned Tweak panels, enhanced groove control for Tremolator, and an improved LFO waveshape and rhythm editor that makes it easy to create custom beat-synced modulation patterns.
Soundtoys 5 also includes the complete line of Soundtoys effects plug-ins:
Saturation, compression and distortion: Decapitator, Radiator, and Devil-Loc.
Vintage and modern echo and delay: EchoBoy and PrimalTap.
Pitch, chorus and widening effects: Crystallizer and MicroShift.
Voice alteration: Little AlterBoy.
Modulation and beat-synced rhythmic effects: PanMan, Tremolator, FilterFreak 1 and 2, and PhaseMistress.
All of the plug-ins in the Soundtoys 5 collection can also be used outside the Effect Rack, preserving workflow and session compatibility with earlier versions of Soundtoys effects.
Little AlterBoy
Little AlterBoy is a vocal effects plug-in that features pitch and formant shifting, distortion, pitch-quantize tuning effects, and robotic voice effects. Little AlterBoy was recently released for purchase after being offered as a free plug-in during Soundtoys' Plugged-in Austin sharing promotion during SXSW 2015.
Primal Tap
PrimalTap, Soundtoys' newest effect plug-in, is the company's take on an early hardware studio delay processor. PrimalTap captures the highly distinctive sonic imprint of its quirky hardware inspiration, bringing with it a healthy dose of lo-fi grit and vibe. Like the original, PrimalTap has two delay outputs, a built-in LFO, and a "Freeze" and "Multiply" function for capturing and modifying simple loops. Soundtoys has expanded the modulation and feedback options over the original, and added tempo-locked delay and loop times, taking PrimalTap far beyond just a simple emulation.
Price: $499 at soundtoys.com. The release offers a new iLok dongle-optional licensing option and two activations per license – allowing users to choose two activations such as a studio computer, laptop or iLok.
Ok, this is a two part test by request… PART ONE: Raw sound, no effects, testing to see how well the second (top) Mother-32 tracks via CV when the first (bottom) Mother-32 is being played via MIDI keyboard (in this case, the KMI QuNexus with MIDI Expander.) PART TWO: "Almost Berlin-School" test with delay and reverb effects, first (bottom) Mother-32 sync'd via MIDI from Ableton Live and second (top) Mother-32 being played via MIDI from a Moog Sub 37, then sequencer sync'd via CV from the first Mother-32… these are definitely two little boxes with a big sound! I can't wait for my 3-Tier rack to be delivered so I can add the third Mother-32 to this setup!
Additional Note: on part two of this video, I was trying to sync the second Mother-32 in a different way; previously I was syncing from GATE out of one M32 to RUN/STOP in (or to TEMPO in) to the second unit, but the problem with that is, if there is Ratcheting or Gate length changes on the first unit, then the second unit will pick those up. So in this video I used the ASSIGN CV as a sequence tempo out to the TEMPO in of the second unit… unfortunately it didn't work quite like I had hoped, so I'll need to experiment with this more.
Fugue Machine is the new IOS Sequencer developed by Alexandernaut. It's the first multi-playhead sequencer available for iPad. Alexander describe the app as: "Bach in the Box"
The Blofeld Synthesizer is connected via the Apple Camera Connection Kit to iPad. Fugue Machine transmit the Midi out to the Blofeld Synthesizer.
My impression: an stunning new sequencer app. New ways of sequencing and an absolute must have for Hardware, Software or IOS Synthesizer / Instruments owner
Fugue Machine App is available here:
https://geo.itunes.apple.com/lu/app/f…
More Information about the Waldorf Blofeld Synthesizer
http://www.waldorf-music.info/en/blof…
Advanced field recorder combined with sound warp engine with a collection of ready to use dynamic presets for iPad and iPhone. Discover new ways to create and construct unusual and exciting sounds from any environmental audio recordings or samples recorded from other apps through Inter-App audio or Audiobus.
Chords played with the Sub 37 and two Slim Phatties, set to random slow motion footage.
Another "on the fly" sequence with the Sub 37 and two Slim Phatties in polychain mode.
Electronic music icon Jarre invites us into his Paris studio to talk us through his new collaboration with Air. Get the full story of Jarre's first album in eight years, and see more of his studio, in the latest issue of Future Music: http://bit.ly/FMU297