Mark talks to us about Dave Smith Instruments OB-6 Synthesizer at NAMM 2016.
Find the latest news, photos, and videos from NAMM 2016 here:
http://bit.ly/CosmoNAMM2016
@CosmoMusic
#CosmoNAMM2016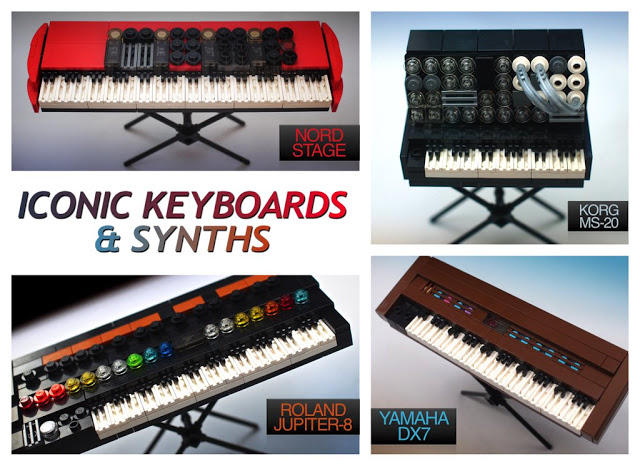 Four iconic keyboards, reimagined in LEGO. They could become real sets with your free vote! https://goo.gl/aN8Bmt"
After last week launching a new app which contained snippets of unreleased material, Massive Attack have surprise-released a new EP, entitled Ritual Spirit. You can check out the video for lead track 'Take It There' above.
The track features Tricky while elsewhere on the EP, there are contributions from Young Fathers, Roots Manuva and Azekel. The EP was written and produced by Robert del Naja and studio collaborator Euan Dickinson while a second Massive Attack EP, written and co-produced by Daddy G, will follow in the spring ahead of a new album
Massive Attack, Tricky & 3D – 'Take It There'. Taken from the Ritual Spirit EP – iTunes: http://po.st/RitualSpiritiT | Spotify:http://po.st/RitualSpiritSP | Official Store: http://po.st/MAOfficialStore
https://twitter.com/MassiveAttackUK
https://www.facebook.com/massiveattack
https://www.instagram.com/massiveatta…
Live dates: http://po.st/MALive
http://www.massiveattack.co.uk/
The track "These Pretty Things" is taken from the first EP of SIN.SIN "Fairytronics", due to be released early 2016 on Alfa Matrix.
The first album will be out in Spring 2016. Stay Tuned !
Please visit: http://sinsin.bandzoogle.com/ and like: https://www.facebook.com/sin.sin.offi…
and Alfa Matrix: www.alfa-matrix.com
LYRIC VIDEO CREDITS:
Director: SIN.SIN
Background: "Amitai Angor AA VFX" https://www.youtube.com/dvdangor2011
At the 2016 NAMM Show, held in Anaheim, CA Jan 21-24, Roland introduced the A-01 – a unique mobile MIDI controller and 8-bit synthesizer.
Here's an overview of the Roland A-01 from the NAMM Show floor.
Pet Shop Boys will release their brand new studio album, "Super", on April 1st. The new album was produced and mixed by 39-year old Stuart Price in Los Angeles. Price has in the past worked on material for Madonna, The Killers, New Order, Pet Shop Boys, Seal, Keane, etc.. The new album will hold 12 tracks including the lead single "The Pop Kids" and the already released track "Inner Sanctum" which you can listen to above.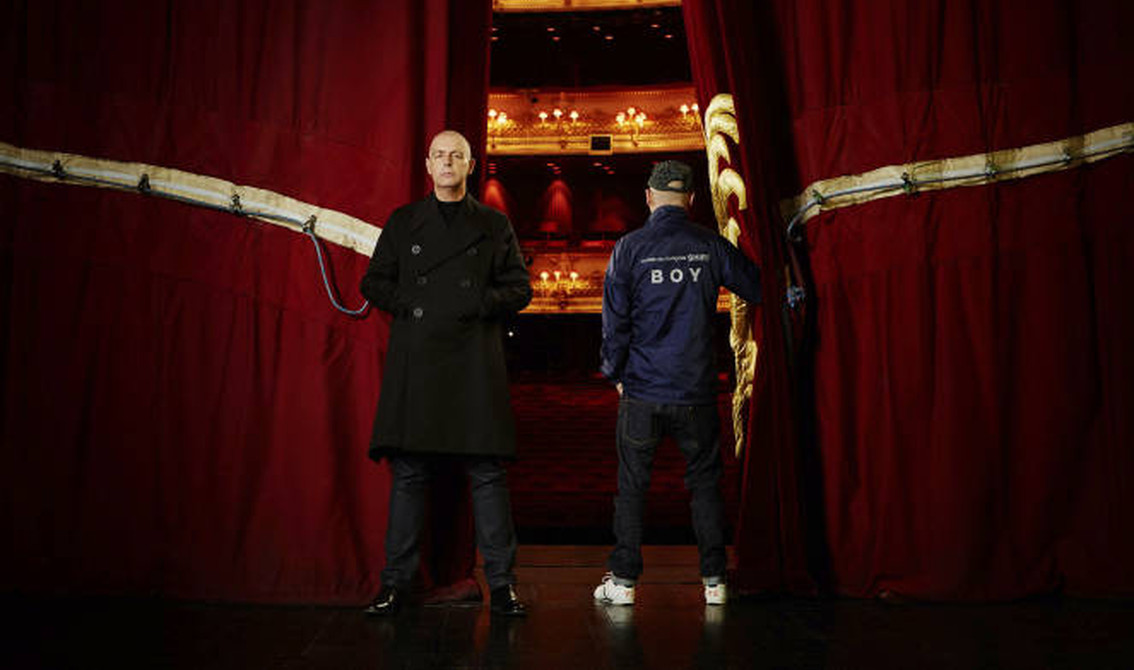 Background video description:
This are my favourite releases in 2015. I consider in majority only releases from 2015 and two updates from apps released in 2014.
If you missing Nave and other synths, please consider that the choice is only for Synths released in 2015. This choice is only my favourites and maybe you have another selection.
The included apps are available here:
SoundScaper
https://geo.itunes.apple.com/us/app/s…
Fieldscaper
https://geo.itunes.apple.com/us/app/f…
KV331 Audio Synthmaster Player for IOS
https://geo.itunes.apple.com/us/app/s…
ApeSoft iDensity v.2
https://geo.itunes.apple.com/us/app/i…
Borderlands Granular v.2
https://geo.itunes.apple.com/us/app/b…
Virsyn Poseidon
https://geo.itunes.apple.com/us/app/p…
WizDom Music GeoShred
https://geo.itunes.apple.com/us/app/g…
IceGear Instruments Lorentz
https://geo.itunes.apple.com/us/app/l…
Sugar Bytes Cyclop
https://geo.itunes.apple.com/us/app/c…
Korg iM1
https://geo.itunes.apple.com/us/app/k…
BitCount AnalogKit
https://geo.itunes.apple.com/us/app/a…
Yamaha Montage Synthesizer Sound Demo with Phil at NAMM 2016
At the 2016 NAMM Show, Korg announced the nanoKontrol Studio – a wireless DAW controller that offers eight channels of faders, knobs and buttons.
Today LUH unveil a brand new track and video. Watch the video for 'I&I', the first official music to be released since their recent signing to Mute, below.
LUH (which stands for Lost Under Heaven) is Ellery Roberts and Ebony Hoorn. Over the past two years, they have been releasing music, art, photography, film and manifestos into the world, including 2014's 'Unites' video and the expansive 'Lost Under Heaven' music and artwork package at the end of last year.
Ellery's name might be familiar as the frontman of WU LYF, whose raw and primal voice helped create a sound that shaped a new model for the untamed fury of youth. Ebony is an audio-visual artist based in Amsterdam, where the pair now live, and co-directed the new video with Florian Joahn.
The track was produced by The Haxan Cloak (known for his own genre-bending experimental compositions and work on Björk's Vulnicura album) in 2015 on the remote island of Osea.