Kraftwerk – Musique Non Stop (final solos)(live in Wien 2014)
A few sounds from the Sub 37.
Additional effects: Valhalla Room, Valhalla VintageVerb, and u-he Satin.
www.eriknorlander.com
www.thetank.com
www.bobmoogfoundation.org
Erik's piano workout piece, "Dreamcurrents," performed live on the rare Moog Apollo synthesizer and Minimoog Voyager at Isis Music Hall in Asheville, NC on May 8, 2014 along with Mark Matthews (b), Nick LePar (d) and Jeff Kollman (g) as part of the event, "A Tribute to Dr. Bob," a fundraiser for Dr. Bob's SoundSchool and The Bob Moog Foundation.
The Moog Apollo, Minimoog Model D and modular Moog system were restored and provided by the Bob Moog Foundation as part of their Archive Preservation Initiative.
Background video description:
In the first place i'm a Synth player but on these track I also played a Classic 1980 Tama Superstar.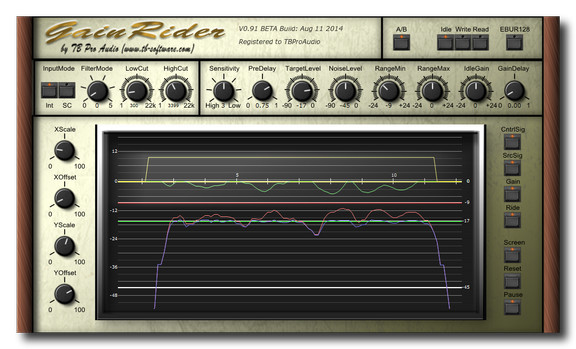 TB Pro Audio has launched GainRider, a gain riding effect plug-in for Windows and Mac.
Gainrider is a (vocal-) gain riding tool which gives fully control over the gain riding process.
GainRider features
Easy setup of algorithm sensitivity.
Detailed control of gain modification (min, max, idle).
Exact control when gain modification happens (pre delay).
Large display to monitor visually impact of plugin parameters.
Flexible pre filter including preset ITU 1770 filter curve.
DAW side chaining (VST3/RTAS) or channel 3+4 (VST2).
Read/Write automation data.
A/B control.
GainRider for Windows and Mac (VST/AU/RTAS) is available for purchase for 59 EUR.
Animation by The Brothers McLeod
TWITTER: @BROTHERSMCLEOD
WEBSITE: http://www.brothersmcleod.co.uk/
'Warszawa' by David Bowie appears on the album 'Low' (1977). It's a tremendously great album.
Here's one of the places you can buy it: https://itunes.apple.com/gb/album/low…
Written and voiced by Adam Buxton
TWITTER: @AdamBuxton
WEBSITE: adam-buxton.co.uk
Waveshaping Synthesis is a type of distortion synthesis that can create dynamic spectra in a controlled way. In waveshaping, it is possible to change the spectrum with the amplitude of the sound. A simple example of this method is the clipping caused by overdriving an audio amplifier.
https://itunes.apple.com/us/app/micro…
The Beatles Day Tripper
arranged by YMO
KORG DS-10 cover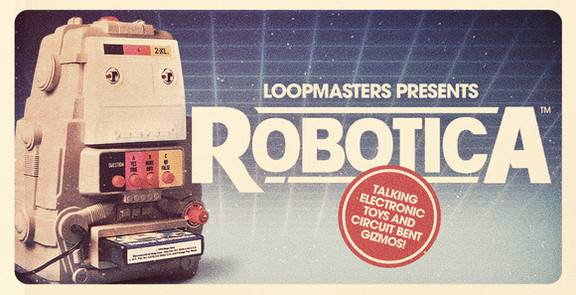 Loopmasters has launched Robotica, a sample pack featuring a collection of twisted and abused electronic talking toys by extreme samplist MIDI Error.
Mr Error is back to his old tricks tormenting innocent inanimate objects, this time armed with a PZ2 insulated screwdriver and a wet finger he has managed to coax strange garbled electronic noises and words from a collection of dusty electronic toys and games for your listening pleasure.

Every sound in this collection has come from genuinely abused toys mic-ed and hardwired to a chain of devastating audio effects including Bitcrushers, Watkins Tape Delay, Mooger Fooger Pedals and then plumbed into a vintage Reel to Reel tape machine for some warm Analog saturation.

During the last moments of their inevitable death and whilst under heavy interrogation these battery operated kid's companions spat out their entire vocal range and then some, luckily our sample hero was there to capture it all to tape.
The sample pack is available for purchase for £19.95 GBP.
Vintage synthesizer track featuring the Oberheim OB-Xa
all sounds: Oberheim OB-Xa Analog Synthesizer (1981)
drums: LinnDrum (1982)
recording: multi-track
fx: a bite reverb and delay