A very quick look inside the MOOG Sub 37 to see if it has the capability of a CV Output.
"Apologies for the Shaky Camera"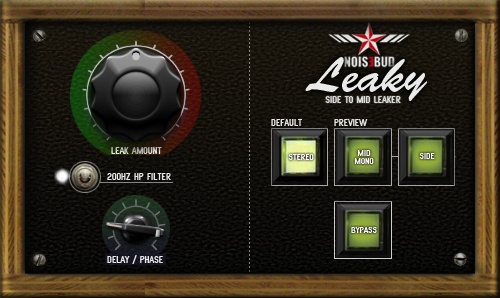 Noisebud has released Leaky, an effect plug-in that leaks the side information into the mid.
Leaky will let you leak the side information into the mid channel. It can be useful while mastering if parts of the audio almost disappear in mono.

REMEMBER: Taking the track back to the mix should be your number one choice, tricks like this should not be used if not absolutely necessary!
The plug-in is available for download for Windows (VST) as donationware, with a minimum donation of $9.90 USD.
Takete – Refined Stochastic Technology – $79.99
Takete Lite – Refined Stochastic Technology – Free – Takete Lite contains the functionality of Takete, with editing disabled.
Takete is an advanced audio visual performer featuring a unique set of tools for musicians and artists. Based on the phenomenon of synesthesia, Takete offers fine control between audio and visual elements to create immersive and tightly integrated AV works.
Combine audio and video loops with granular synthesis, drum machines, modular inline/send FX and extensive programmable and flexible behavior.
Recommended for iPad Air 1 or equivalent.
Alex gives you a step by step instruction on how to create a simple monophonic bass sound on the WMD / SSF Monolith.
The Monolith is a 37-key keyboard, with 104 hp Eurorack rails loaded with the wmd/ssf collaboration line of modules. complete with power supply and 25 patch cables of assorted lengths.
The monolith is designed to be a fully functional, completely customizable modular synth with a wide palette of tones that the user can patch from scratch. The system includes 15 modules: two spectrum oscillators, a pole zero filter, two adsrvcas, an amplitude discrete vca, an s.p.o. scaling polarizer and offset, the ultrafold wavefolder, the blender four channel crossfading mixer, a quad attenuator, the toolbox utility module, a mini slew function generator, as well as a custom keyscan module with aftertouch, velocity, and midi (in, out, and thru).
Also included are a buffered multiple, a lvls output module and open 16 hp worth of space, filled with blank panels, so you can customize it.
The Monolith is available now for $2,600. See the WMD site for more info.
Sequential Session with the Moog Little Phatty and Slim Phatty.
WALDORF MICROWAVE rev. B in Multimode. The 2 sound are routed to the LR sum Outs of the Microwave. The 2 channels are triggered with different sequencer lines of ARTURIA BEATSTEP PRO which is doing a great job here. The sound is enhanced by the stunning ENSONIQ DP/PRO and a bit of Mackie EQ in the mixing desk.
From our forthcoming album 'Lonely Heroes' to be released Aug. 28 on Vinyl & CD:http://www.outoflineshop.de/lonely-he…
Track also available on the compilation 'Electrostorm Vol. 6″ www.outoflineshop.de/electrostorm-vol-8.­html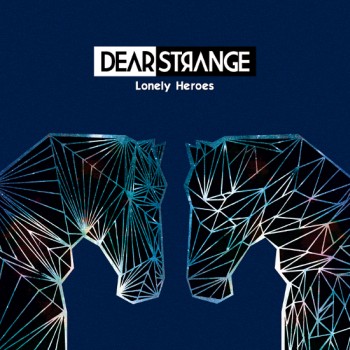 Tracklist
01. The Unicorn
02. Lonely Heroes
03. Dystopia
04. I Can See Through This
05. Licht
06. Strangers As We Are
07. Between the Sunsets
08. Hand Full of Nothing
09. Hysteria
10. Sweeter Than This
11. Minima Moralia
You can get Diode 108 Drum Machine here at the App Store
https://itunes.apple.com/us/app/diode…
Diode-108 is the only iPad drum machine on the market with direct control over every effect—HIT BY HIT. The new leader in drum machines is here, with 16 voices (not 9), drag-and-drop per beat effects, note mode to change pitch, and the ability to make and share kits. Revolutionize your groove-making and create sounds you've never heard before.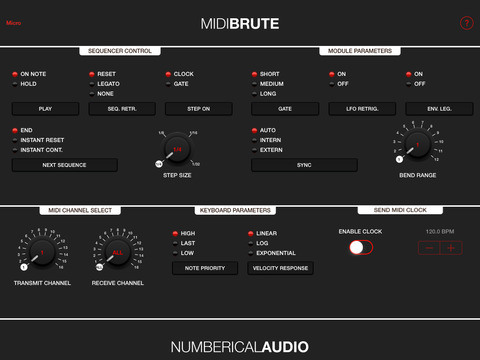 Kai Aras has introduced MIDIBrute – an unofficial iOS companion app for the Arturia MiniBrute andMicroBrute synthesizers.
MIDIBrute lets you configure your keyboard's software-only features from an iOS device.
According to the developer, MIDIBrute is especially useful when using an iOS Device together with your music equipment without a Mac or PC on hand, to quickly change your Arturia Brute synthesizer's settings.
Note: Currently MIDIBrute supports Arturia's MiniBrute and MicroBrute. MiniBrute SE and MicroBrute SE support is planned.
MIDIBrute is available for US $1.99 in the App Store.
Here is the 2nd Video teaser of machining for our prototype, accompanied by Arpeggio's AVR Synth Engine demo. We're cutting a block of aluminum for our button moulds.
Follow our progress and development towards Arpeggio's Kickstarter at:
facebook.com/arpegg1o
instagram.com/tangibleinstruments/
twitter.com/TangibleCo