KORG DSN-12 is an all-new music creation tool for Nintendo 3DS created by DETUNE and KORG. KORG DSN-12 features 12 analog-style synthesizers, with three effects each, plus a 64-pattern sequencer, and even a 3D oscilloscope so you can watch your music take shape!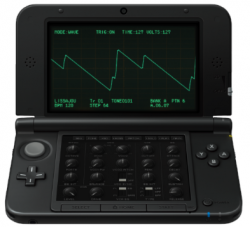 Korg DSN-12 – an 'analog-style' synth app for the Nintendo 3DS – is now available.
Korg DSN-12 provides twelve monophonic synthesizers, based on the Korg MS-10 analog synthesizer. Each can have three effects, letting you create a broad range of sounds. You can assemble sequences into patterns, and save up to 64 patterns for use. Songs can be created by freely connecting patterns together.
Music: "Oscillodriver (Play the KORG DSN-12) " composed by PAINTVOX.
*All the music including all sounds and FX processing was made with the KORG DSN-12
For more information, please visit
DETUNE: http://www.detune.co.jp/korg_dsn12.html
KORG: http://www.korg.com/us/products/synth…
KORG DSN-12 is available for download from the Nintendo eShop in North & South America and Europe.
Like/Follow us:
https://www.facebook.com/korgusa
https://www.twitter.com/korgusa
http://instagram.com/korgofficial
Live on Channel 9, May 11, 2013.

Among his eclectic array of projects, Ryuichi Sakamoto has recently made it his main concern to explore audiation, or the process of making audible, of data extracted from the environment. Daito Manabe (b.1976) is a media artist internationally acclaimed for his work, ranging from his experimental work using advanced technology to visualize data received from CERN (The European Organization for Nuclear Research), to producing visuals for the Japanese electro-pop group, Perfume.
Their first collaborative piece senses, visualizes, and makes audible electromagnetic waves, which are usually undetectable to the human senses. The piece focuses on the background role that electromagnetic waves play in technology that has become integral to modern society, manifested in mobile technology, inseparable from everyday life.
At the Moerenuma Park, visitors will find a large "High Resolution Large Display" (7.2 meters by 3.9 meters) and speakers in a brightly lit space, visualizing and making audible electromagnetic waves between 80MHz-5.2GHz that are captured in realtime by antennas set up in various places in the venue, which collect signals from cellphones, Wi-Fi, digital terrestrial broadcasting, and FM radio.
Additionally, the piece contrasts electromagnetic waves recorded at the Sapporo Ekimae-dori Underground Walkway (aka Chi-Ka-Ho) to show the notable difference time and place makes on the electromagnetic waves. As the audience changes the frequency with a turn of the dial-like interface in front of the screen, various electromagnetic waves will become visible on the screen simultaneously. Furthermore, the usage of cellphones or smartphones in the venue will alter the sound and image, reflecting the changing electromagnetism in the surrounding space.
The flow of electromagnetism is often forgotten, yet composes an indispensable infrastructure in our modern life, and the piece attempts to expose that. The installation also makes visible a kind of ecosystem, created by the active participation of audiences, that is simultaneously bound to a frequency range—a distributed territory—assigned to certain broadcasters or carriers.
At Chi-Ka-Ho, visitors will also be able to see an archived version of the video of the piece, along with one of the antennas used to capture electromagnetic data before the premiere of the installation.
A really great demo of what you can do with streichfett – way more than chorus strings.
Ever want to jam out on a midi controller with classic video game sound FX, or secretly add a few of those FX to your production? This is the Walkthrough of our massive 64 sample/ 4 bank Retro Video Game soundpack for Ableton Live. There are also an additional 2.5 banks before and after the 4 main banks of additional samples we liked, but didn't use in the core pack. This brings it to a whopping 104 total, retro 8/16/32-Bit video game samples to take you back to the 80's and 90's. Enjoy!
FREE DOWNLOAD: https://maps.djtechtools.com/mappings…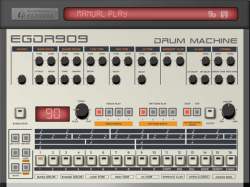 Elliott Garage has released EGDR909, a drum machine that emulates the sound of the classic Roland TR-909.
The iPad virtual instrument lets you create tweak sounds and create beats, and supports Inter-App Audio, Audiobus, Core MIDI and clock MIDI.
You can also share your drum patterns with iTunes filse sharing or Audio Copy.
Features:
16 steps sequencer, with variable length
48 programmable rythm patterns
Save the pattern you've created and play your songs
Manual Play, Pattern Write and Pattern Clear mode
Drumkit pieces parameters control (tuning, decay and snappy)
Song Mode page (swipe to left to open) with loop option
Swing and tap tempo
Core MIDI & clock MIDI (network session, external controller, inter app midi)
Audiobus
Interapp (generator)
Export with iTunes, mail or Audio Copy
Korg Wist sync
EGDR909 is available in the App Store for US $2.99.
The Fall is the second single from the TORUL's latest album 'Tonight We Dream Fiercely'.
MORE INFO:
You can order the (limited edition!) CD single with remixes here: http://www.infrarot.de/torul/the-fall…
http://www.facebook.com/torul
http://www.torul-recordings.net
http://www.infacted-recordings.de/
****************************************­****************************************­***************
VIDEO CREDITS:
A production of DIY INITZIATIVE, 2013
Concept: Borut Dolenec
Script: Borut Dolenec, Torulsson, Darko Štante, Jan Jenko
Directors: Darko Štante & Borut Dolenec
DoP & Camera: Vid Brezočnik, Kaja Brezočnik, Jan Jenko
Edit: Borut Dolenec
Consulting: Torulsson
Production: DIY Initziative
Cast: Damjan Zorc, Torul Torulsson, Taša Vidmar, Aljaž Janža, Zala Jamšek, Borut Dolenec, Mojca Planinc, Jan Jenko
****************************************­****************************************­***************
SONG CREDITS:
Written, produced, arranged and mixed by Torulsson, 2013.
Voice by Jan Jenko.
Live performance by TORUL (Torulsson/Jenko/Dolenec)
Label: Infacted Recordings
****************************************­****************************************­***************
WORDS:
I'm taking a break as I stumble across the fields.
This night is so viciously dark and the moon is dead.
I don't know where I'm headed at all, again.
And my legs are sinking deep in the ground so it's
hard to move at all.
I feel extremely uncomfortable.
I feel as sick as a sick dog crawling.
This is the fall, falling! And I'm falling down.
This is the fall, falling! And I'm falling down.
Questions to answers that seem like some random words.
And so little content comes out of your mouth these days.
I'm dead in the city this night and I'm drinking the pain away.
It feels just nothing like it should.
I feel as sick as a sick dog crawling.
This is the fall, falling! And I'm falling down.
This is the fall, falling! And I'm falling down.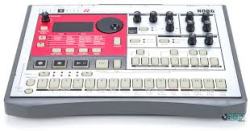 Legowelt has released a free sample library, featuring the 90's-tastic virtual analog sounds of the Korg ER-1 drum machine.
The free sample library includes 150 .wav samples made with the Korg ER-1, including 'Earthshaking Bass drums, crispy snares, audacious claps, sizzling hi hats, warbly FX + lots more!'
"When I was in Japan last month I made a samplepack from my Korg ER1 drumsynthesizer in my hotelroom
The Korg ER1 is a "digital virtual analogue" drumsynthesizer from 1999. This is basically a drum machine with a special synthesizer to make your own drums ounds.
It has a XOX style sequencer and the classic cool late 90s Korg pweieieieieuuuu delay effect."
Demo of some sounds from the above mentioned sound set. With this pack I tried to get closer to the sound of an analogue synth. Of course, a VA can replace an analogue, but if you already own a NL3, you can try make it sounds like an analogue synth. Please ignore the sound that get stacked on the background, sometimes my Logic Pro is having fun sending MIDI signals (I noticed only after I finished the demo.
Presets can be found at: http://www.albaecstasy.ro/nord-lead-3…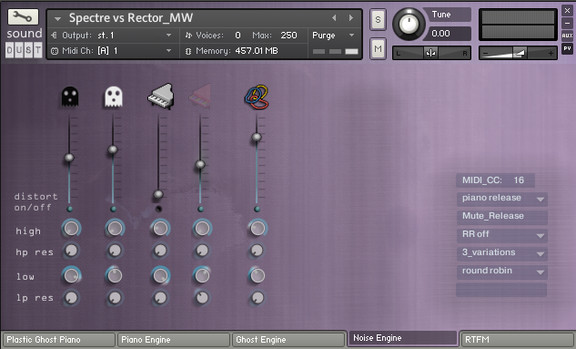 Sound Dust has launched Plastic Ghost Piano, a convolution based hybrid piano instrument for Native Instruments Kontakt.
The piano sample set was made by sending bursts of controlled noise through unsuspecting piano samples used as convolution reverb impulses.

Plastic Ghost Piano is designed to be a warm, analogue sounding hybrid piano with real character and lots of sonic possibilities that range from warm, woody and expressive acoustic piano to "blissed out orchestral shoegaze haze".
Plastic Ghost Piano features
549MB of 24-bit samples with up to 23 velocity levels per note.
Advanced architecture with automatable control of everything.
Sample start control.
Ghost Engine with per voice algorithmic reverb.
Noise Engine with per voice distortion and filtering.
69 specially created convolution reverb impulses recorded from real spaces, expensive hardware, and some less obvious sources including a Roland Space Echo, Lexicon reverb and the stage of Glyndebourne Opera House.
6 deeply multisampled sound articulations; Dark Ghost convolution, Pale Ghost convolution, Hohner Pianet, Convolved "plastic" piano, palm mute Stratocaster and Release Piano.
Leslie effect, cabinet modelling and morphing EQ.
Selectable and adjustable release group.
Round robin sample swapping.
MIDI timing jitter.
25 "starter" presets.
Built-in instruction manual.
The library is available for the introductory price of £20 until October 18th, 2014 (regular £25 GBP). Requires full version of Kontakt 4 or above.