HandmadeElectronicInstruments.com
This handmade synthesizer is played by bridging the contact points. There are 15 contact points, each of which plays a higher pitch. It is monophonic and will sound the highest pitch being played and 2 effect points.
There is controllable LFO that is activated by pressing the far left contact point and is fed to the square-wave oscillator producing quick modulation, or an almost distorted throaty sound. In addition to LFO speed there is a low pass filter and volume control. Also the far right contact point will create some interesting effects, responding well to light touches that can zap the frequency well out of audible range.
The contact strip is sensitive to pressure and even the resistance of a particular player's skin. For example someone with sweaty hands will produce a higher frequency. Please note with excess sweat on the contact points you will find a slight decay, however it's quirks are easily learned and tamable.
It has a 1/4″ output and is powered by an included 9volt battery. The copper finish will have an aged look especially after being played a bit.
The accelerating oscillations of the washing machine spin cycle are mimicked with the Korg Monotribe. The dual speed setting on the LFO allows the performer to push the speed up into the audio range allowing for FM synthesis like textures. This piece was shown, along with similar work, at my MFA thesis exhibition in May 2013.
NOTE: This is a binaural recording mixed with a monophonic, analog, synthesizer performance. Please use headphones to experience the binaural effect. For more info please visit http://audiocookbook.org/duet-for-syn…
This is a binaural recording mixed with a monophonic, analog, synthesizer performance. Please use headphones to experience the binaural effect.
This video created by Caleb Coppock (vimeo.com/calebcoppock) illustrates the time scope (from dusk until dawn) of the "In Habit: Living Patterns" performance at Northern Spark, June 2012. The music for the video was composed by John Keston for the sixteenth and final vignette in the sequence titled, "Energy."
In the video I have focused on illustrating how one might use two iPad synthesizer apps and a hardware synthesizer together including Cassini, Sunrizer, and the MKS-80. The BS3X is used as both the iPad interface and MKS-80 controller. No computer is required, but a simple change of cable allows for a computer to be integrated into this setup because the MOTU UltraLite interface and standalone mixer has MIDI I/O. In other words two MIDI interfaces are still necessary with a computer, but prior to this experiment I was only using the BS3X as a controller for the MKS-80 and bypassing the class compliant USB MIDI interface functionality. Since the USB hub was required I also added the QuNexus to the setup. This was dedicated to feeding notes into the arpeggiator in Cassini. The keyboard controller was split so that in the low end I could play the MKS-80 effect then tweak it with the BS3X knobs and sliders as it decayed. In the upper end of the same keyboard I played a lead sound programmed in Sunrizer.
The Prophet '08 truly signals the return of the classic Sequential Circuits Prophet synthesizers, in a beautiful, modern and ultra-stable programmable analog synthesizer! Building on the Poly Evolver keyboard, the Prophet '08 offers eight voices of polyphony with a 100% analog signal path. The look is spot-on! Brand new, the Prophet '08 already looks like it's a classic vintage piece of history. And its sound really does blow you away!
Dave Smith is considered a legendary figure in the synthesizer world, he founded Sequential Circuits and designed such classics as the Prophet 5 and Prophet VS, and he was a pioneer in bringing MIDI to synthesizers. The new for 2007 Prophet '08 brings back much of the original technology from those old Prophets (like Curtis filters and analog oscillators), updated of course, to meet today's musicians needs.
While it doesn't sound exactly like an original P5, it does sound and behave more like one than any other pretender. It's cleaner, purer and a little more predictable than its 25 year old predecessors. Actually, it sounds just like the Poly Evolver, minus the digital oscillators.
Regardless, the Prophet '08 is truly a modern day Prophet series synth. Unlike many (Roland) synths that are attaching vintage model names to their current synths even though they are almost nothing alike (Juno, SH, etc.), the Prophet '08 is the real-deal next generation version of its predecessors. As DSI says, the Prophet '08 is the product of evolution, not nostalgia. Of course, it includes features we now take for granted, like velocity and aftertouch. Add to that performance features like an arpeggiator, gated step sequencer, and the ability to split and layer sounds. The modulation possibilities are much deeper than anything Sequential ever produced, making it capable of producing sounds the "classics" simply could not.
Background video description:
This is the first video I've made with the Prophet 08. It's a chord sound inspired by a demonstration of the 8-voice SEM. Just playing a chord progression with it. I hope you like!
The Human League – Black Hit Of Space (1980)
Music video by Orchestral Manoeuvres In The Dark performing Electricity. (P) 1980 The copyright in this audiovisual recording is owned by Virgin Records Ltd
The information comes from WIKIPEDIA
In March 1980, Vince Clarke, Martin Gore and Andy Fletcher formed a band called Composition of Sound, with Clarke on vocals/guitar, Gore on keyboards and Fletcher on bass.
Depeche Mode Shout! live in studio @ L'Écho Des Bananes, France, 1981 (2/3)
Official video for "Afraid" by The Mobile Homes.
This video has been authorized for upload by The Mobile Homes.
Scanned for themobilehomes.se
For more information, visit themobilehomes.se
From the RAI program "Discoring" (1981), by Luigi Bonori.
Alphaville's demo song A Victory Of Love from the Dreamscapes box that was released 1999
Music video from Rheingold
Boytronic You 80s Cult…Featuring Holger Wobker….
Video of 'Ricocheted Love' by DATA. Words and Music by Georg Kajanus. All the videos on the Georg Kajanus Channel (bwbarb) were uploaded by the songwriter and performer for promotional purposes under the "fair usage" provision. DATA = Frankie Boulter and Georg Kajanus. Kajanus also penned the Sailor hits 'Traffic Jam', 'A Glass of Champagne', 'Girls Girls Girls', 'La Cumbia' and 'The Secretary' and the DATA hits 'Living Inside Me' and 'Ricocheted Love'. Recent Kajanus covers are 'La Cumbia' by Cuba Club and Scooter's 'Jumping All Over the World' a reworking of 'Champagne'.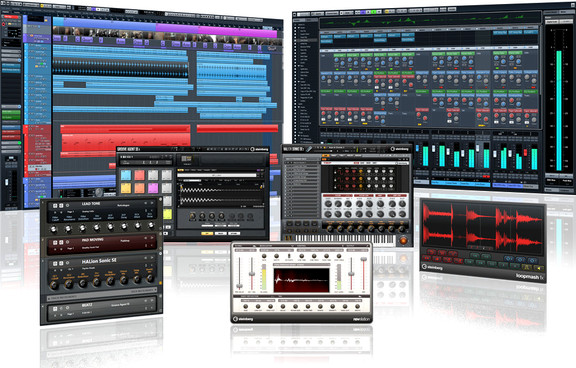 Steinberg has announced version 7.5 of its Cubase and Cubase Artist music production systems, a considerable update with many workflow enhancements, new instruments and new effects.
Version 7.5 incorporates important workflow enhancements, version updates to its instruments and new effects to further the impressive feature set of Cubase and increase professionals' productivity when producing music.
"The mix of highly effective editing and workflow enhancements, new instruments and studio-grade effects makes 7.5 one of the most beneficial Cubase releases since SX 1. I'm confident that this version will boost the creative output of our users and underline its position as DAW of choice for the most renowned producers today," comments Helge Vogt, product marketing lead at Steinberg.
Changes in Cubase 7.5
TrackVersions: Playlists for creating, renaming and managing parallel variations of tracks.
Track visibility: Shows only the tracks you want to see in the Project window.
Instrument (t)rack 2.0: Supports multi-outputs and multi-inputs, and merges instrument tracks with the Instrument Rack.
HALion Sonic SE 2: Giving you tons of fresh new sounds plus a totally new synth.
Groove Agent SE 4: With over 120 drum kits and smart user interface for creating beats and hits in no time.
New construction kits: Adding flavor to your productions and giving you new song ideas.
LoopMash FX: For real-time modern-style breaks, tape-stops, stutters and more.
REVelation: Super-smooth and silky-sounding algorithmic reverb that brings back the memories of those old fancy hardware units.
Magneto 2: Adding warmth to your tracks.
VST Connect SE 2 (available in Cubase 7.5 only): Unique remote recording plug-in now with MIDI data transmission.
Transient navigation: Tab to transients on audio events in the Project window thanks to the new instant hitpoint navigation.
Cubase 7.5 and Cubase Artist 7.5 full versions will be available from December 4, 2013, priced at MSRP 599 EUR and 299 EUR respectively. Prices including German VAT.
Customers who have activated previous Cubase 7 and Cubase Artist 7 versions since October 15, 2013, are eligible for a free, downloadable Grace Period update to version 7.5.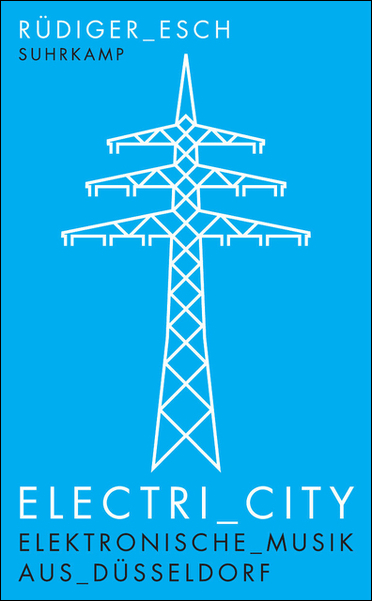 "Electri_City – Elektronische Musik aus Duesseldorf" is a brand new book that is being prepped for release on the 10th of March 2014 via Suhrkamp Verlag. Described by the publisher as 'Das definitive Buch zu Kraftwerk, Neu!, La Düsseldorf, DAF, Die Krupps, Der Plan, Liaisons Dangereuses, Rheingold, Propaganda' you can expect a detailed background on the Düsseldorf scene. That scene has since the 70s and 80s been considered as the electronic popmusic Mekka (let's hope Allah and co won't kill us for using this description).
The book is written by Düsseldorf resident and Die Krupps member Rüdiger Esch. In the book he covers the period from 1970 bis till the end of the 'analog phase' in 1986. Expect feedback in the book from Wolfgang Flür (Kraftwerk), Bodo Staiger (Rheingold), Gabi Delgado (DAF), Jürgen Engler (Die Krupps), Ralf Dörper (Propaganda), plus remarks from Giorgio Moroder, Ryuichi Sakamoto, Andy McCluskey (OMD), Martyn Ware (The Human League), Glenn Gregory (Heaven 17) and so on.
Still according to the publisher the book will also talk about reality versus myth regarding the scene.
You can order the book right here on Amazon: http://www.amazon.de/ElectriCity-Elektronische-D%C3%BCsseldorf-suhrkamp-taschenbuch/dp/3518464647/ref=sr_1_1?s=books&ie=UTF8&qid=1374060902&sr=1-1
Caustic 3 gives you a much-expanded selection of devices to work with, including a total of ten synth machines, two mixers, a new master rack and enhanced master reverb and delay.
The old Caustic 2 is a rack-mount simulation that combines synthesizers and samplers to create music.
Everything is optimized for real-time performance, no internet connection required.
Create your rack by adding any 6 of these machines:
Virtual analog subtractive synthesizer
PCM synthesizer
BassLine synthesizer (303-like synth)
Sampling drum machine
The app also includes:
Effects rack supporting 2 effects per machine. (8 effect types)
Mixer desk with global Delay/Reverb
Song Sequencer
All files are stored on the SDCard, and users can supply their own WAV files for use in the PCMSynths and BeatBox.
Here one uses CV to link the Arturia MiniBrute and Microbrute analog mono synths together and show you some of the great features of combining these two great synths.