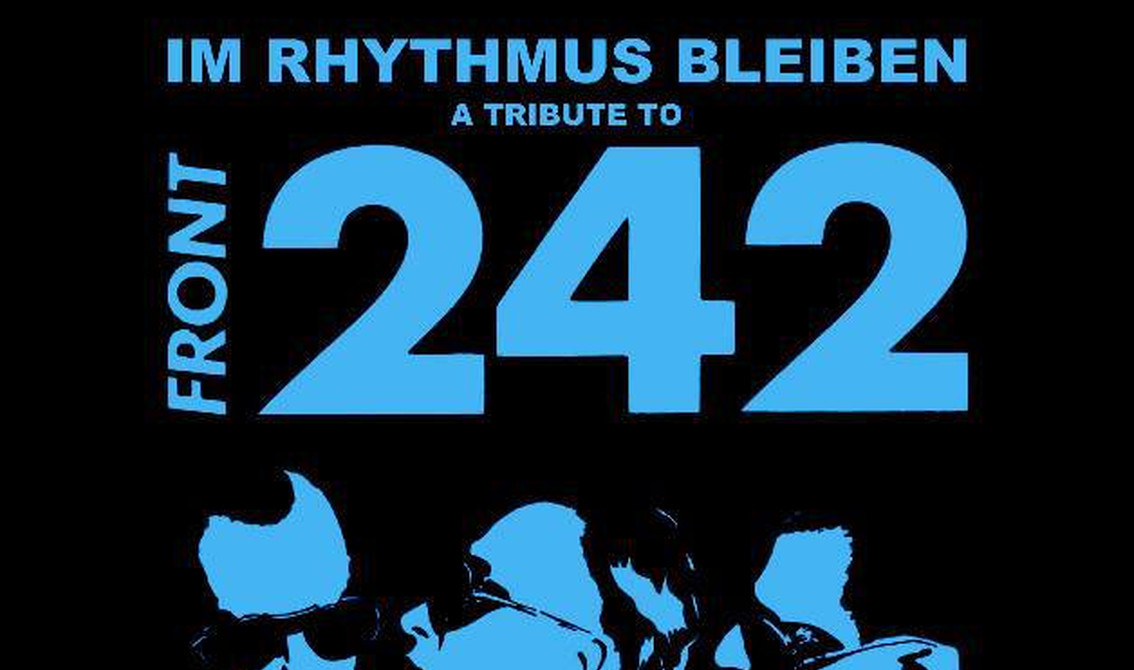 German label has announced the release of a 3CD tribute to Front 242. The first edition comes in a blue design and is limited to just 242 copies (you can order it right here).
The 3CDs feature 16 bands on each CD for a total of 48 bands (you'll recognise various more well known bands such as Leather Strip, PNE, Kant Kino, Machinista, etc). In total you get 48 covers of Front 242 classics. The brain behind this project is Stefan Rukavina whom you might know from the German Radio Body Music, a label and radio station entirely dedicated to the genres EBM, Anhalt EBM, dark electro, synthpop, futurepop, N.D.W., electronic 80s, industrial and experimental music.
You can order this limited edition set right here.
Artists/ Tracks CD1:
01 OVERGAMENT–Body to Body
02 MECHATRONIC–Operating Tracks
03 THE PAIN MACHINERY – U-Men
04 MRDTC-Least Inkling
05 D-F-O-W–He runs too fast for us
06 LEAETHER STRIP – Don't crash
07 KANT KINO–Lovely Day
08 EUFORIC EXISTENCE–No Shuffle
09 HUMAN NIHIL – Quite unusual
10 SUBSTAAT-Circling overland
11 RHESUS FACTOR & RIO BLACK-Headhunter
12 VAINERZ-Sacrifice
13 NEOTEK feat. MACHINE SOLDIER-Moldavia
14 BICHROM-Gripped by Fear
15 POST MACHINERY ENVIRONMENT-Tragedy for You
16 GIMME SHELTER–Soulmanager
Artists/ Tracks CD2:
01 TOLCHOCK-U-Men
02 KAPITAL-Kinetics
03 SHARON NEXT-GVDT
04 PLASTIC NOISE EXPERIENCE-Operating Tracks
05 SYSTEM 84-No Shuffle
06 56 DEGREES NORTH-Don't crash
07 EVO-LUTION-Controversy between
08 VAYLON feat. LEAETHER STRIP-Quite unusual
09 747 FEDERALES-Circling overland
10 TRILOGY-Im Rhythmus bleiben
11 AD:KEY-Work 242
12 WERKSFRONT-Never stop
13 IN GOOD FAITH-Masterhit
14 VUDUVOX-Headhunter
15 STERIL-Animal
16 PATENBRIGADE: WOLFF-Mutilate
Artists/ Tracks CD3:
01 LES BERRTAS-U-Men
02 reADJUST-Take One
03 MACHINISTA-No Shuffle
04 26Z-Until Death (us do Part)
05 NINE CIRCLES-U-Men
06 THE FORCE DIMENSION-No Shuffle
07 MORTAL MEMORIES-Quite unusual
08 R.B.M.K.-Punish Your Machine
09 SCHRAMM-Headhunter
10 NAKED TEARS-Moldavia
11 DKDENT-No Shuffle (Electone Mix)
12 K-BEREIT-Together
13 DPOINT-U-Men
14 AUDIOTHERAPIE-No Shuffle
15 LASTRAX-Circling overland
16 DROID SECTOR DECAY-Neurobashing
FRONT 242 will play LIVE at FESTIVAL FORTE on AUG.29 2015
Montemor-o-Velho Castle // Portugal
——————————————————————————
http://festivalforte.com
http://facebook.com/festivalforte
——————————————————————————
To watch the documentary with english subtitles, turn on the Caption in Youtube (CC) and choose 'English'.
FESTIVAL FORTE 2015
——————————————————————————
ACRONYM, ADAM X, ADRIANA LOPEZ, AFONSO MACEDO, AMULADOR, APART, BEN KLOCK, DEVELOPER, DONATO DOZZY, DUODUB, ELLEN ALLIEN, EXPANDER, EXTRAWELT, FRONT 242 , FUNCTION, GAISER, HEADLESS HORSEMAN, MANU, MARC HOULE, MARCEL DETTMANN, MARCEL FENGLER, NX1, PAUL KALKBRENNER, PLANETARY ASSAULT SYSTEMS, REGIS, ROBERT HENKE, RUI VARGAS, SUBJECTED, VATICAN SHADOW, XNX
——————————————————————————
FESTIVAL FORTE electronic music festival, which will take place between August 27th and 29th at the Montemor-o-Velho Castle in Portugal.
FESTIVAL FORTE stands out for its bold musical lineup. The 2014 edition was marked by solid content within the context of contemporary electronic music. In 2015, the festival returns and shows its FORTE, featuring a powerful bill with the most prominent names of the current scene.
In Portugal, "music festivals" have nurtured great interest from artists, the public and sponsors, and its success depends primarily on a strategy where the commercial dimension of the artist's names is the predominant factor. SONICULTURE, promoter and label, focused on the dissemination of cutting-edge electronic music. It has combined new international trends with contemporary culture and, as mentor of FESTIVAL FORTE, is committed to reverse this trend and build a brand new value by focusing on quality and modernity.
In 2015, FESTIVAL FORTE will establish itself as a national and international landmark with regards to electronic music festivals, by betting on important values, with great impact, including the participation of ground breaking artists in the national and international scenes. The festival will take a huge step forward with the goal of exceeding the expectations of national and international audiences.
——————————————————————————
// FULL WEEK-END PASSES AT 60 EUR (all nights included from the 26th to the 30th of August)
// DAILY TICKETS AT 30 EUR
Limited editions, availability limited to venue capacity.
——————————————————————————
FESTIVAL FORTE has a maximum capacity of 5,000 people per day. A limited edition of full week-end passes are on sale for 60 EUR (all nights included from the 26th to the 30th of August), daily tickets are on sale for 30 EUR.
All passes and tickets can be purchased online through FESTIVAL FORTE's FACEBOOK PAGE, FESTIVALFORTE.BILHETEIRAONLINE.PT,SONICG­OODS.COM and associated outlets: FNAC, WORTEN, BEP AGENCY and CTT.
——————————————————————————
More information at:
www.festivalforte.com/
www.facebook.com/festivalforte
www.sonicgoods.com
www.bilheteiraonline.pt/
Contact us: info@festivalforte.com
Front 242 – Belpop Documentary 2008
Thanks to deutschmark for sharing
A special program about Front 242 broadcasted on Belgian TV.
(Dutch spoken, French parts got Dutch subtitles)
Number of interviews and archival footage never seen before.
A mashup with Front 242 – Circling Overland and Gesaffelstein – Hate And Glory.
All live, no computer.
Gear used:
Elektron Octatrack
Elektron Analog Four
Roland Aira TR-8
Roland Aira VT-3
Nothing But Noise, a project from Front 242's mastermind Daniel Bressanutti, Dirk Bergen (ex Front 242) and Erwin Jadot, has released 2 videos from their live concert at this year's BIM festival in Antwerp. The first of the two is a cover of Joy Division's "Love Will Tear Us Apart". The second is the track "Mooglish", also recorded live in Antwerp.
Enjoy

PIAS has just made public the video for the track, by the great Anton Corbijn. Rumour has it that the director misheard the track title as 'egghunter', which explains the grainy footage of a fruity lady being chased around wearing an egg on her head, eggs falling, and so on. For more on PIAS Recordings 30 year anniversary and their vinyl reissues, please visit their website.
This is not any official remixes but it sure sounds nice. Out now on the download streets is a dubstep remix of the 80s classic "Don't Go" in a remix by Dominatrix aka Andy Motke.
We asked Vince Clarke what he thought of it, here was his answer: "Uber cool!"
It's not the first time that Motke has been remixing electropop acts. He also had a take on Bigod 20 vs Front 242.
Via SL
Steelberry Clones got an exclusive interview with Daniel B (Daniel Bressanutti) from Front 242. Daniel B talks passionately about analog synthesizers, the future of Front 242 and his latest project – Nothing But Noise, with a scheduled album release on April 16th. Front 242 hardly needs any major introduction, for 30 years they have been shaping, defining and exploring the genre that later became the foundation for electronic body music (EBM). Several bands have followed in their footsteps since then. Front 242 started in 1981 in Aarschot, near Brussels, Belgium, by Daniel and Dirk Bergen, who wanted to create music and graphic design using emerging electronic tools. The first single, "Principles", was released in 1981. The front part of the name comes from the idea of an organized popular uprising. Patrick Codenys and Jean-Luc De Meyer had separately formed a group called Under Viewer at about the same time, and the two duos joined together in 1982. Bressanutti, Codenys and De Meyer took turns on vocals at first, until they settled on De Meyer as the lead vocalist. De Meyer came to write most of the lyrics and Valerie Jane Steele also wrote several tracks including "Don't Crash". They decided not to use the regular waveform settings on their synthesizers, arguing that creating the waveform for each note was part of the creative process.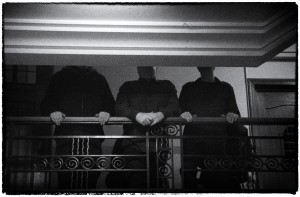 Dirk Bergen early on left the band to pursue other things, but Daniel tells us that they have remained friends for all of these years, and when the opportunity came up last year they decided to get back in the studio together with Erwin Jadot (a mutual friend) to bring us this new project called Nothing But Noise (NBN). The new NBN album that will be released on April 16th brings us a very different sound, then we are used to listening to Front 242. NBN, apart from being done entirely by machines, has very little in coming with Front 242 – it is a very complex sounding album with strong ambient influences, basically all instrumental and perhaps most importantly no drums. Daniel B tells us that this was a clear intent from the beginning – to do a full synthetic album with no drums in sight. Steelberry Clones has pre-listened to the entire album and we must say that it is an impressive sonic experience to listen to all these analog synths pushed into a dark ambient world – a cinematic experience. You can pre-listen to a couple of samples below on the NBN SoundCloud player below:
The members of Front 242 were heroes in the electronic underground scene all through the 80s and 90s, and have continued to record and tour to the present day. The band members has come and gone over the years but they all have one thing in common and that is their love for side-projects – all current members of Front 242 sport multiple side-projects spanning DJing, bands and film. Daniel B has produced a range of extra-curricular work over the years, including 'Male or Female' and 'Speed Tribe', a DVD and audio release based around the 2001 Le Mans motor race. Nothing But Noise, together with Dirk and Erwin, is Daniel's latest and most anti-242 project and of course we here at Steelberry Clones needed to know more about this.
Can you tell us a little about the theme of the new NBN album
"For us it was like a new beginning, and although it had been a long time since we stopped working together, we always had in the plans that at one point in time we should do something together. So when the opportunity came we basically did not have any specific plans for the new album – we merely did for ourselves, not something revolutionary, but something we both liked."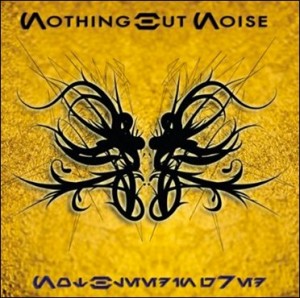 However, somewhere in the back of our heads we had two objectives; first we wanted to kind of explore where the music we all listened to when we were young (Tangerine Dreams, Krautrock, Kraftwerk, Stockhausen etc) would have been today if these acts had continued to produce material all the way to where we stand today. Secondly, we wanted to take on the challenge of not using any drums at all, especially considering our Front 242 background. "I would say that the only real parallel to Front 242 is the sole use of machines.".
You have all been engaged in several side projects, along side Front 242, has this been a way to keep the creativity up
Not in relation to Front 242, I would say. Front 242 is actually more of a certain formula – you know what it is supposed to sound like, and in fact most of our fans (and the longer we keep going) want us to sound the same. At least speaking for myself – Front 242 is not my whole life. It's the same thing with a guitar player who at points in time also wants to play the piano – there are so many things to explore, but of course all the things you do outside of Front 242 will influence the work in the band – cross-pollination in a sense. The "Male and Female" album has definitely influenced my way of making music and in general it is easier to be creative in a new format, like Nothing But Noise, to explore new things.
The announced break with Front 242, was that because of Nothing But Noise, or something else
"As you know we (Front 242) do not make any records anymore – so I have plenty of time to focus on other projects." Front 242 still have some booked concerts that we will do, especially in countries where we have not toured a lot, so we will still do occasional shows going forward, and for how long depends a lot on inspiration. When it comes to Nothing But Noise it is easy to say that we have the time and music is our lives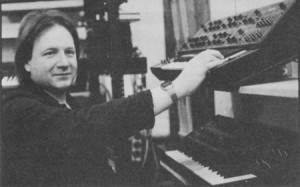 Was it hard to start working again with Dirk after all these years – did you have a plan on what you wanted to accomplish
"We talked about it a lot and we did not have a master plan what we wanted to do."
Nothing But Noise is the new musical project from Front 242's mastermind Daniel Bressanutti, Dirk Bergen (ex Front 242) and Erwin Jadot. Upcoming is the project's first album "Not Bleeding Red" (expected to be released in February 2012 but now delayed to April 12, 2012). The band has now released 2 new videos.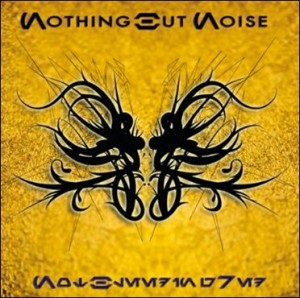 The album will be available as a double CD box (containing 9 tracks) or as a double vinyl album (containing 8 tracks). You can order them on Amazon USA, Amazon UK or Amazon DE.
Enjoy
This was just announced via the Alfa Matrix – the Belgian electro giants Front 242 have decided not to perform in Europe after the 1st of May 2012 and this until further notice. In a message to the label the band says that they need a (well deserved) break (to start recording a new album as well?).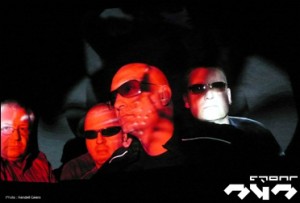 This however also means – and the band has confirmed this as well – that Front 242 will not perform at the Amphi Festival 2012 in Cologne nor at the Noctural Culture Night 2012 Festival in Deutzen.
In case you think that festivals are to blame, know that the band added: "The promoters of those festivals are not responsible for this decision which is fully on Front 242′ s behalf."