October 13, 2011 · Posted in
Uncategorized
·
Comments Off

on Front 242 makes Nothing butNoise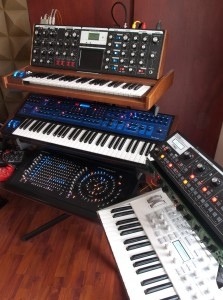 Nothing But Noise, the new musical project from Front242s mastermind Daniel Bressanutti, Dirk Bergen (ex Front 242) and Erwin Jadot will do a couple of live concert to promote the upcoming album release "Not Bleeding Red" (exptected to be released in Feb 2012). Daniel, Dirk and Erwin have created special versions of the songs for the live show to give the live performance some extra punch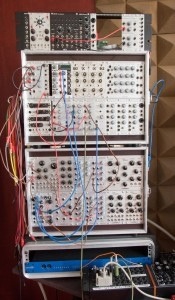 For the live concerts, NBN will be using 1x Access Virus TI2, 2x Access Virus TI Polar's, 1x Dave Smith Instruments Prophet '08, 1x Macbook Pro running Steinberg Cubase driving an Edirol UA-101 audio interface, and an Avalon VT-747sp stereo vacuum tube compressor/equalizer on the master insert to spice up the main mix. Audio XL (http://www.audioxl.be) and Soundcraft (http://www.soundcraft.com) decided to support and sponsor NBN by providing a Soundcraft Si Compact 24 digital live mixing console (http://www.soundcraft.com/products/product.aspx?pid=181) to take care of the sound mixing.
NBN Live Dates :
– 14 Oct 2011 : Body Farm festival Chapter II, Botanique, Brussels (Belgium) http://www.bodyfarmfestival.org
– 22 Oct 2011 : CC Het Gasthuis, Aarschot (Belgium)
– 19 Nov 2011 : Centre Scolaire Notre-Dame de la Sagesse, Brussels (Belgium)
For more info and the likes : check out http://www.nothingbutnoise.be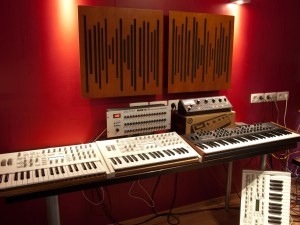 September 21, 2011 · Posted in
Uncategorized
·
Comments Off

on Sinner's Day 2011 featuring Front 242, Recoil and….
…and here is the complete line up: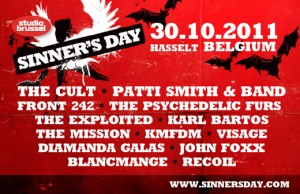 On Sunday 30 October 2011 Hasselt (BE) will host the best of new wave, EBM, electro, synthpop, post punk, darkwave and industrial. For this 3rd edition the festival will work with 2 stages in the main hall of the Ethias Arena so that visitors no longer need to choose between 2 different halls.

Here's a round-up of the bands playing:
FRONT 242 (BE) – Undeniable the biggest electronic band that Belgium ever was able to export before, during and after (and not thanks to) the New Beat era. Signed nowadays with the Belgian electro label Alfa Matrix they are set for a few more surprises in the next months. The influential Belgian band will celebrate its 30th birthday at Sinner's Day. Happy birthday guys!
THE CULT (UK) – The band became cult itself by melting Led Zeppelin's hard rock with The Doors' mystique and The Cure's dark new wave. If there's one The Cult song that you all know, it's the anthem and million seller "She Sells Sanctuary" which was recorded for the band's second album "Love" (1985). This will be a unique opportunity to see the band live.
THE PSYCHEDELIC FURS (UK) – The Psychedelic Furs were top of the bill in the Club during Sinner's Day 2010. It was their first concert in Belgium since 25 years. They are back now for the main stage bringing a mix between punk and pop.
THE EXPLOITED (UK) – Punk and New Wave, the pair has gone together for years. Since 1980 The Exploited has been the image 'par excellence' of the punk movement with "Punk's Not Dead" being their first legendary album. 11 guitar players, 10 bass players and 8 drummers, we'll see singer Wattie Buchan showing that the band has still enough guts after 31 odd years.
JOHN FOXX AND THE MATHS (UK) – John Foxx was the original singer of Ultravox and was the very first British artist to actually make a complete synthesizer album. Foxx was also the guy who penned "Underpass". Enough said? Well, he also was responsible of Gareth Jones joining up with Mute records.
RECOIL (UK) – Recoil is the project of Alan Wilder, the former musical director, sound sculptor, producer, magician (…) of Depeche Mode. Wilder was also one of the first musicians to work with samples. Live he creates a universe of sounds which you hoped you'd have heard before. Expect the necessary Depeche Mode hints during the live show. This is one of the last shows Recoil will probably bring for a very long time, so make sure to be there.
BLANCMANGE (UK) – Contemporaries of Depeche Mode, Soft Cell, The The and more (they were all featured on the Some Bizarre CD compilation with rare to find tracks or versions), Blancmange brings catchy synthpop presented by their first big worldhit "Living On The Ceiling". In the rest of Europe they scored massively with the brilliant track "Don't Tell Me".
DIAMANDA GALAS (USA) – We thought we had missed our last chance to see her live at work, but behold, there's always Sinner's Day to make us happy. The American diva with Greek roots has an amazing voice, period. Her 3,5 octaves cut through you like a knife. From vocal terror to endearing blues and back. We couldn't have described it better. For the connaisseurs, she also sang vocals on various Recoil tracks. A must see if you are more an eclectic music fan.
KMFDM (GER) – Teutonic sounds will come from KMFDM, better know as Kein Mehrheid Fuer Die Mitleid (or as 'Kill Mother Fucking Depeche Mode'). The band was founded by Sascha Konietzko in 1984. Konietzko literally lives and breathes industrial.
THE MISSION (UK) – Here's another Side-Line favorite (really Wayne!). The band singlehanded helped give gothic a face (Andrew Elderitch being too numb) and got massive MTV airtime with "Deliverance" or yet the beautiful "Butterfly on a wheel". On Sinner's Day they will celebrates their 25th anniversary. The gig will be the only concert in Belgium this year.
KARL BARTOS (GER) – Kraftwerk is half dead, long live Karl Bartos. Expect bleeps and beeps that lay in the line of what he used to do with Kraftwerk. We are very much looking forward to see this Einzelgaenger at work.
VISAGE (UK) – Visage is the brainchild of the remarkable Steve Strange, who not only graced the tabloids for the brilliant tunes he crafted but also for his very chaotic life style. His major hit "Fade To Grey" is still being played worldwide. Let's see what he can deliver us live in 2011.
PATTI SMITH (USA) – This American lady is labeled as 'the ultimate queen of new wave'. Debby Harry was better looking so is said – well tastes differ – but Smith surely was more vigorous. Her most famous songs are "Gloria", "Because The Night", "Dancing Barefoot" and "People Have The Power".
Doors open at 12AM, and the first show will start at 1PM. The last band will end at around 1AM, followed by after party. Tickets are only 58 euro in presale, so head for www.sinnersday.com to get hold of yours!
July 26, 2011 · Posted in
Uncategorized
·
Comments Off

on Event with Front 242 – How to build an EBM track
On Friday 18 November Front 242's Patrick Codenys presents workshop 'How to build an EBM track' in Lille (France). The workshop is part of the "Children Of EBM" event featuring a Front 242 DJ-set (BE), Suicide Commando (BE), The Hacker (FR) and Khimaira (JAP). Place to be: Gare Saint-Sauveur in Lille (France) at 8 PM and also at the Krak in Avelgem (Belgium) so it seems.
More info to come
June 18, 2011 · Posted in
Uncategorized
·
Comments Off

on Watch Front 242 live at WGT 2011
Front 242 live at WGT 2011 · Agra · Leipzig , Germany · 11.06.2011.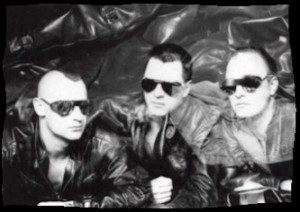 Front 242 is a pioneering Belgian electronic music group that came into prominence during the 1980s. During their most active period (effectively ending in 1993 with the albums 06:21:03:11 Up Evil and 05:22:09:12 Off) they influenced many electro-industrial and electronic artists.
Side-Line Music Awards are now ready, each year Side-Line nominates the best songs, bands and acts in the electro, synth, EBM etc space and now the final results are here, as voted by the Side-Line readers. And it seems Recoil got a fair share of the prices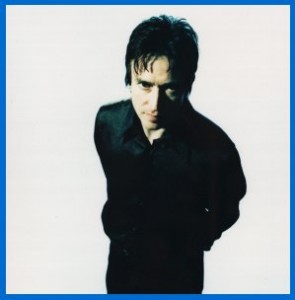 The results of the Side-Line Music Awards 2010 are in. Yes, it did take us a few days more than we had originally planned. But then again, we never imagined getting stuck in London and Brussels the past week due to the unexpected harsh winter conditions circling over Europe. We spent the last two days counting the votes and deleting the invalid ones. But before we give the results, we really want to thank all those readers who have cast their votes in the past two election rounds. You were among the 39,203 people (!!) to have cast a valid vote. That is an all-time record for Side-Line.
Best Band:
Combichrist (5,391)
Unter Null (4,985)
Front Line Assembly (3,818)
Front 242 (3,803)
Mesh (2,756)
Recoil (2,542)
Suicide Commando (2,459)
Hocico (2,327)
Depeche Mode (2,314)
Leaether Strip (2,201)
A-ha (2,227)
Kant Kino (1,837)
De/Vision (1,571)
Edge Of Dawn (589)
Diorama (383)
Best Album:
Recoil – "Selected" (10,442)
Front Line Assembly – "IED" (8,252)
Unter Null – "Moving On" (7,898)
OMD – "History Of Modern" (6,908)
Angelspit – "Larva Pupa Tank Coffin" (5,811)
Best Single:
Covenant – "Lightbringer" (10,330)
Combichrist – "Scarred" (8,983)
Rotersand – "Waiting To Be Born" (7,038)
In Strict Confidence – "Silver Bullets" (6,825)
I:Scintilla – "Prey On You" (6,027)
Best Label:
Mute (13,072)
Alfa Matrix (10,736)
Metropolis/Dependent (10,479)
Trisol (4,916)
Best Live Band:
Recoil (14,545)
Combichrist (9,107)
Depeche Mode (6,032)
Front Line Assembly (4,851)
Leaether Strip (4,668)
November 26, 2010 · Posted in
Uncategorized
·
Comments Off

on Who's who in EBM – Alfa Matrix shows us the way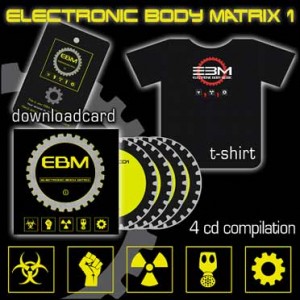 The Belgian label Alfa Matrix has announced what seems to be a real "who is who in the current EBM scene" boxset uniting no less than 112 artists bringing rare are exclusive tracks. The full tracklist can be viewed at www.alfa-matrix.com/ebm1 . Expect material Front 242, Nitzer Ebb, portion Control, Covenant, Pouppee Fabrikk, Funker Vogt and so on and so on.
Titled "Electronic Body Matrix 1" this new compilation series runs across 4 CD's plus an exclusive download card giving you access to another 40 additional bands for a total music play more than 500 minutes. Promised are over 70% rare or previously unreleased tracks.
"Electronic Body Matrix 1" also marks Alfa Matrix's 10 years of existence. Says Seba Dolimont: "Through this set we are revisiting the roots of the old school 'Electronic Body Music' movement and bridging them together with the current electronic sound. The sampler pays homage to the various branches of the electronic music genre throughout the last decades, gathering pioneers, leading figures of today's scene, rising new talents and artists who deserve to be discovered. This is NOT simply a re-release of new wave EBM classics, but fresh new music!"
Via SL
July 26, 2010 · Posted in
Uncategorized
·
Comments Off

on Tour dates for Front 242

Here is the latest list of confirmed dates for this year for Front 242:
03 sep Fri Stekene – Crammerock – Belgium
04 Sep Sat Bergwerk Festival (80km Zurich) – Switzerland
16 Oct La Laiterie – Strasbourg – France (buy tickets)
05 Nov Madrid – Sala Heineken – Spain
06 Nov Barcelona – Sala Bikini – Spain
13 Nov Rock'Heure Festival – Silenrieux (Philippeville) – Belgium
20 Nov Bratislava – Club MM – Slovakia
26 Nov Valencia – Sala Mirror – Spain
27 Nov Burgos – Sala Heineken – Spain
7 Dec – Rome – Black Out Club – Italy
The band's most recent output is the April 2010 DVD release "Moments in Budapest". The DVD holds a 81 minute live show plus some extra's including interviews and a photo gallery. This PAL format DVD is initially released as a strictly limited edition including 1 exclusive "FRONT 242" metal pin, 1 embroidered "Helicopter 242" military patch, 1 printed card and 1 Alfa Matrix "sounds from the matrix" label compilation.
April 6, 2010 · Posted in
Uncategorized
·
Comments Off

on Out of Line Music releases new EBM compilation
German label Out of Line Music will release a new compilation of classic and modern EBM tracks April 30. Simply entitled EBM: The Compilation, the CD will feature 17 tracks and will include contributions from both influential early acts like DAF and Front 242 and modern artists like Spetsnaz and Jäger 90.
Jäger 90 – for those of you who have never heard of them before, like me

September 18, 2009 · Posted in
Electronic Music
·
Comments Off

on Fancy wallpapers of your favorite synthpop artists?
Stereoklang has put together a page dedicated to synthpop nostalgica. The page will be filled over time with things like; what synthesizers did Kraftwerk use in this or this video/gig etc.
In the mean time check out some of the uploaded synthpop wallpapers that has been gathered around the web and if you have any of those orginal artists you would like to submit we are more than welcome to upload them as well, e.g. YMO, Logic System, Yazoo, Welle:Erdball, JM Jarre etc
August 28, 2009 · Posted in
Electronic Music
·
Comments Off

on Yet another 30-something event with Gary Numan, Human League…
Gary Numan and The Human League headline Sinner's Day fest in Belgium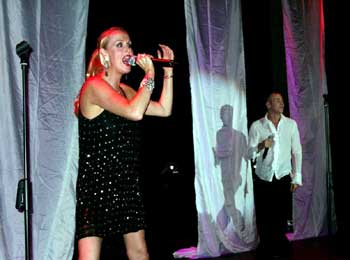 Sinner's Day is the name of a one-day festival in Hasselt Ethias Arena, Belgium on All Saints Day, November 1. The line-up looks like this: The Human League, Gary Numan, Front 242, Anne Clark, Psychedlic Furs, The Neon Judgement, Bollock Brothers and Lydia Lunch. Peter Hook (New Order) and DJ Andy Rourke (The Smiths) will DJ and there will be a "Camden Market".
[youtube=http://www.youtube.com/watch?v=cjQYILB7N7U]