On Friday 18 November Front 242's Patrick Codenys presents workshop 'How to build an EBM track' in Lille (France). The workshop is part of the "Children Of EBM" event featuring a Front 242 DJ-set (BE), Suicide Commando (BE), The Hacker (FR) and Khimaira (JAP). Place to be: Gare Saint-Sauveur in Lille (France) at 8 PM and also at the Krak in Avelgem (Belgium) so it seems.
More info to come
Front 242 live at WGT 2011 · Agra · Leipzig , Germany · 11.06.2011.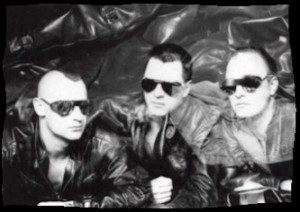 Front 242 is a pioneering Belgian electronic music group that came into prominence during the 1980s. During their most active period (effectively ending in 1993 with the albums 06:21:03:11 Up Evil and 05:22:09:12 Off) they influenced many electro-industrial and electronic artists.
Side-Line Music Awards are now ready, each year Side-Line nominates the best songs, bands and acts in the electro, synth, EBM etc space and now the final results are here, as voted by the Side-Line readers. And it seems Recoil got a fair share of the prices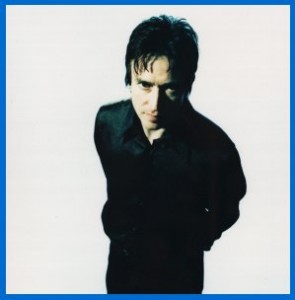 The results of the Side-Line Music Awards 2010 are in. Yes, it did take us a few days more than we had originally planned. But then again, we never imagined getting stuck in London and Brussels the past week due to the unexpected harsh winter conditions circling over Europe. We spent the last two days counting the votes and deleting the invalid ones. But before we give the results, we really want to thank all those readers who have cast their votes in the past two election rounds. You were among the 39,203 people (!!) to have cast a valid vote. That is an all-time record for Side-Line.
Best Band:
Combichrist (5,391)
Unter Null (4,985)
Front Line Assembly (3,818)
Front 242 (3,803)
Mesh (2,756)
Recoil (2,542)
Suicide Commando (2,459)
Hocico (2,327)
Depeche Mode (2,314)
Leaether Strip (2,201)
A-ha (2,227)
Kant Kino (1,837)
De/Vision (1,571)
Edge Of Dawn (589)
Diorama (383)
Best Album:
Recoil – "Selected" (10,442)
Front Line Assembly – "IED" (8,252)
Unter Null – "Moving On" (7,898)
OMD – "History Of Modern" (6,908)
Angelspit – "Larva Pupa Tank Coffin" (5,811)
Best Single:
Covenant – "Lightbringer" (10,330)
Combichrist – "Scarred" (8,983)
Rotersand – "Waiting To Be Born" (7,038)
In Strict Confidence – "Silver Bullets" (6,825)
I:Scintilla – "Prey On You" (6,027)
Best Label:
Mute (13,072)
Alfa Matrix (10,736)
Metropolis/Dependent (10,479)
Trisol (4,916)
Best Live Band:
Recoil (14,545)
Combichrist (9,107)
Depeche Mode (6,032)
Front Line Assembly (4,851)
Leaether Strip (4,668)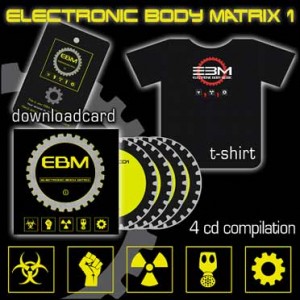 The Belgian label Alfa Matrix has announced what seems to be a real "who is who in the current EBM scene" boxset uniting no less than 112 artists bringing rare are exclusive tracks. The full tracklist can be viewed at www.alfa-matrix.com/ebm1 . Expect material Front 242, Nitzer Ebb, portion Control, Covenant, Pouppee Fabrikk, Funker Vogt and so on and so on.
Titled "Electronic Body Matrix 1" this new compilation series runs across 4 CD's plus an exclusive download card giving you access to another 40 additional bands for a total music play more than 500 minutes. Promised are over 70% rare or previously unreleased tracks.
"Electronic Body Matrix 1" also marks Alfa Matrix's 10 years of existence. Says Seba Dolimont: "Through this set we are revisiting the roots of the old school 'Electronic Body Music' movement and bridging them together with the current electronic sound. The sampler pays homage to the various branches of the electronic music genre throughout the last decades, gathering pioneers, leading figures of today's scene, rising new talents and artists who deserve to be discovered. This is NOT simply a re-release of new wave EBM classics, but fresh new music!"
Via SL

Here is the latest list of confirmed dates for this year for Front 242:
03 sep Fri Stekene – Crammerock – Belgium
04 Sep Sat Bergwerk Festival (80km Zurich) – Switzerland
16 Oct La Laiterie – Strasbourg – France (buy tickets)
05 Nov Madrid – Sala Heineken – Spain
06 Nov Barcelona – Sala Bikini – Spain
13 Nov Rock'Heure Festival – Silenrieux (Philippeville) – Belgium
20 Nov Bratislava – Club MM – Slovakia
26 Nov Valencia – Sala Mirror – Spain
27 Nov Burgos – Sala Heineken – Spain
7 Dec – Rome – Black Out Club – Italy
The band's most recent output is the April 2010 DVD release "Moments in Budapest". The DVD holds a 81 minute live show plus some extra's including interviews and a photo gallery. This PAL format DVD is initially released as a strictly limited edition including 1 exclusive "FRONT 242" metal pin, 1 embroidered "Helicopter 242" military patch, 1 printed card and 1 Alfa Matrix "sounds from the matrix" label compilation.
German label Out of Line Music will release a new compilation of classic and modern EBM tracks April 30. Simply entitled EBM: The Compilation, the CD will feature 17 tracks and will include contributions from both influential early acts like DAF and Front 242 and modern artists like Spetsnaz and Jäger 90.
Jäger 90 – for those of you who have never heard of them before, like me

Stereoklang has put together a page dedicated to synthpop nostalgica. The page will be filled over time with things like; what synthesizers did Kraftwerk use in this or this video/gig etc.
In the mean time check out some of the uploaded synthpop wallpapers that has been gathered around the web and if you have any of those orginal artists you would like to submit we are more than welcome to upload them as well, e.g. YMO, Logic System, Yazoo, Welle:Erdball, JM Jarre etc
Gary Numan and The Human League headline Sinner's Day fest in Belgium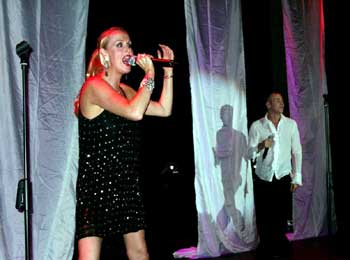 Sinner's Day is the name of a one-day festival in Hasselt Ethias Arena, Belgium on All Saints Day, November 1. The line-up looks like this: The Human League, Gary Numan, Front 242, Anne Clark, Psychedlic Furs, The Neon Judgement, Bollock Brothers and Lydia Lunch. Peter Hook (New Order) and DJ Andy Rourke (The Smiths) will DJ and there will be a "Camden Market".
[youtube=http://www.youtube.com/watch?v=cjQYILB7N7U]
Following the trend of other synthpop/electro acts like Welle:Erdball the turn has come for Front242 to go vinyl – for whatever reason???
[youtube=http://www.youtube.com/watch?v=KIdpNPt3f30]
Don´t miss out on the chance to see what these old EBM masters have been up to, if anything, hehe. Perhaps it is yet another "new" version of Headhunter, keep your fingers x it's not….
Seminal Belgian industrial act Front 242 is offering fans two free downloadable tracks as of June 15 via the Alfa Matrix label's Web site. The download, entitled First Moment, is available in five different sound quality formats. Please follow the links for more information and to register for the free download.