Directed by Logan Owlbeemoth with effects by Omebi Velouria, this video was made using a Tachyons + video glitch synth effected live via a HI-8 camera and a CRT television to create triply, blurry, VHS-style images of Gary Numan as he sings the song. In a nod to Gary's analogue roots, no computer post production was used in the making of this video
Gary Numan is currently on tour in the US, then off to Australia/New Zealand followed by the UK(http://www.numan.co.uk/tour/). He'll be playing Denver on April 4th at the Gothic. Visit his official web site for more news and links to the new album http://www.numan.co.uk/.
)
The track appears on the forthcoming reissue of Jones' Nightclubbing LP reissue, and will come out on 12″ for Record Shop Day. Alongside the remastered version of the album itself, which features the single 'Pull Up To The Bumper', there'll be a double-disc edition, coming with other previously unreleased rarities.
Buy Grace Jones – Nightclubbing from Amazon:http://po.st/GraceJonesNC
Ade Fenton produced the current Gary Numan album Splinter – its Numan's first top 20 Uk success since 1983. Not only did Ade produce the record, but he also put together the tour. We caught up with him backstage last week at the penultimate gig at Brighton's Dome theatre to chat and take a look at what powers the show. Edd Butterworth interviews
Live shots of Gary Numan performing on his UK tour
Buy Tickets: http://bit.ly/k1BjPj
New Album 'Splinter (Songs From A Broken Mind)' is OUT NOW
Store: http://bit.ly/1a9jOry
iTunes US: http://bit.ly/19EY8Qw
iTunes UK: http://bit.ly/GZ8e6e
Geary Yelton, contributing editor to Keyboard and Electronic Musician magazines, interviews synth pop legend Gary Numan at Asheville's Mountain Oasis Music Festival, October 2013.
On September 23rd lucky competition winners were able to attend an exclusive Q&A with Gary Numan at The Hospital Club. The Quietus' Simon Price was on hand to host the event.
Gary Numan's new album Splinter (Songs From A Broken Mind) is out now. Buy from the following places…
iTunes – http://smarturl.it/gnsplinteritunes
Direct from Gary Numan – http://www.numan.co.uk/
Taken from Gary Numan's new album Splinter (Songs From A Broken Mind)
Buy from iTunes – http://smarturl.it/gnsplinteritunes
Buy the Single here – http://smarturl.it/gnlhb
Out on October 14th on Mortal Records is the brand new Gary Numan album "Splinter (Songs From A Broken Mind)". The album features guitarist Robin Finck (Nine Inch Nails, Guns N Roses) and was produced by Ade Fenton, and will be followed by a full national headline tour in November. Although Numan released a straight-to-the-fanbase album "Dead Son Rising" in 2011, this is his first self-penned full album since "Jagged" was released in 2006.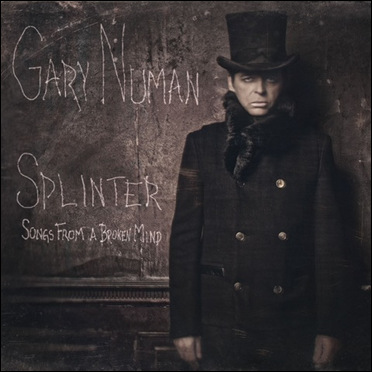 Gary Numan will tour the UK in November 2013. Here are the confirmed dates:
7th Bristol 02 Academy
8th Ireland Dublin Button Factory
11th Sheffield 02 Academy
12th Newcastle 02 Academy
13th Glasgow 02 ABC
14th Manchester Academy
15th Oxford 02 Academy
16th London Roundhouse
18th Brighton The Dome
19 Wolverhampton Wulfrun Hall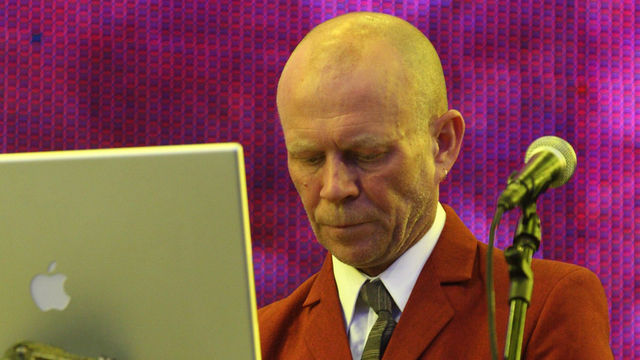 Historical interviews with the most famous electro musicians in the world have appeared in a new eBook.
The Electro Legend Interviews features interviews conducted over the past 20 years and taken from the archives of Computer Music and Future Music magazine.
Revealing their music-making techniques and inspirations are: Aphex Twin, Gary Numan, The Prodigy's Liam Howlett, Vince Clarke, Kraftwerk's Wolfgang Flür, Moby, Hot Chip, Alec Empire and Ultravox's Midge Ure.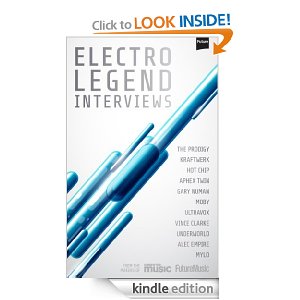 Available for just £2.99, the book sheds light on The Prodigy's place in the early rave scene, with Liam Howlett explaining in a 1993 interview that"When rave dies there are always going to be people who will still want to dance, so as long as we keep coming out with original songs we'll still be around…"
Meanwhile, Gary Numan discusses his classic Replicas album. Addressing the cover art, he says: "The character on the cover is called a Machman – he's looking out on the world, looking out at the park. Outside of the park, there's a man in a grey coat and a grey hat, which was a ghost I saw when I was much younger…"
Elsewhere reclusive genius Aphex Twin gives one of his only ever interviews. "If you plan to be good at anything, it has to happen using your own ideas. It's inevitable. It's exactly like natural selection," he muses.
Speaking exclusively about the early days of Kraftwerk, WolfgangFlür comments: "We were young, shy and childish! We loved to construct things and we never thought we would get famous from that."
The book also features Vince Clarke revealing his computer music-making secrets. "Once you've got the hang of the computer and the software," he says, "then you've still got to write the songs…"
And discussing the history of Ultravox, Midge Ure reveals that: "In those early days, a lot of musicians saw synths as electronic guitars. We just started going bang-bang-bang. Suddenly, you got this blast of unearthly noise and it changed the musical landscape."