Interview with synth fashionista Tara Busch and I Speak Machine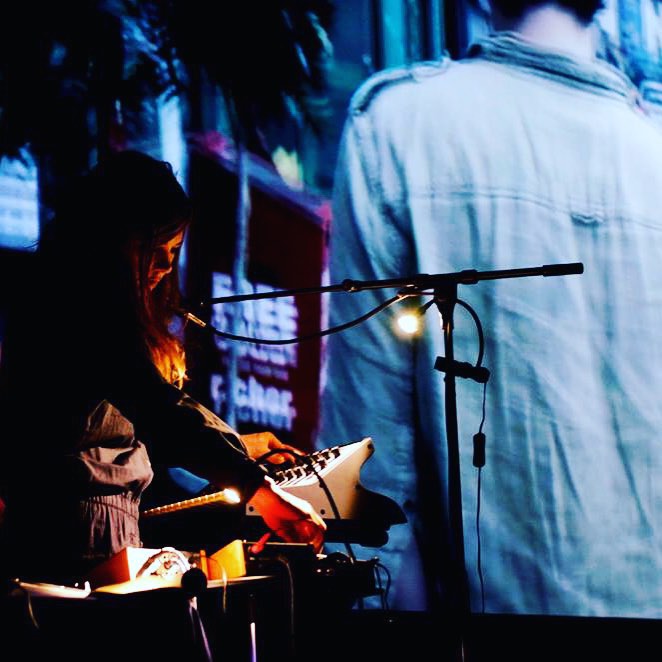 I Speak Machine (Tara Busch and Maf Lewis) has recently finished another of their live gigs in Malmö, Sweden, at Inkonst, this as an integrated performance with the ongoing art installation Sisters Academy. The band, being welcomed in a surreal environment featuring blindfolded students and experimental activities going on all over the place, fits nicely with the horror-futuristic music and visuals that I Speak Machine (ISM) performs on stage. Just like ISM the Sisters Academy are not just there due to general fascinations with the obscure, but rather a closer search into the realms of our existence and human conditions.
For those of you who have not seen ISM on stage, their live performances is far more than playing backtracked songs and soundscapes on laptops to visuals on the screen. Tara, a true machine geek, will bring a plethora of hardware gems on stage paired with intriguing vocals run through vocoders and the like. Perhaps not the most obvious route considering hers and Maf's common roots in the downtempo electronica band Dynamo Dresden. However, Tara and Maf apparently weren't content with performing in the straight forward rock/pop format. Tara have always had a fling towards dark and disturbing music, music that leaned towards horror and sci-fi, filled with those bizarre soundscapes – almost limitless in their nature.
Neither Tara nor Maf are 'true' horror/sci-fi geeks, but these type of movies do represent great reflexions on culture, and through ISM they have developed a new process on how to do things in this genre, without getting trapped in the conventional like the use of theremins and scary strings. This also means that ISM do not operate in a conventional way, such as adding music to a film score, but rather let the two grow and develop organically together, and through cross-pollination in the creative phase let music and visuals influence each other. And perhaps more importantly it is all being developed for live performances, not for home cinema viewing.
Read the full interview here >>
Comments