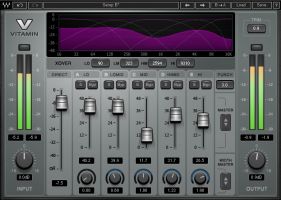 Waves has released Vitamin, a multiband harmonic enhancer and tone-shaping plugin that can make any track sound powerful and full of spark by mixing an enriched version with the original signal.
With its zero-latency processing, Vitamin caters to studio and live mix engineers alike. Used as an insert on any track or buss, Vitamin delivers a warm, vital result that is comparable to what you would get from a parallel chain of EQ, compression and saturation processors, but without the hassle.
Vitamin's controls are intuitive, easy to use and responsive, letting you smooth or accentuate punchiness and dynamics, determine the crossover frequency points between the plugin's five bands, and control the mix of the direct signal with its enhanced version. To top it all off, when Vitamin is in stereo mode, each band has a width control that lets you create wider sound images or make room for a vocal right in front of the mix – a great tool for mastering.
Features:
Parallel multiband harmonic enhancer with five individual bands.
Control over the crossover frequency points between bands.
Control over the mix of the direct signal with the enhanced version.
Per-band stereo width control.
Punch control for smoothing or accentuating punchiness and dynamics.
Zero-latency processing.
Pricing & Availability
Vitamin Native costs $200 but is currently available for the introductory price of $99. The SoundGrid version is $300 (intro $149).
Vitamin is available separately as well as in the following bundles: Gold, Platinum, Diamond, Horizon, Mercury, Prelude, Essentials, Pro Show, and SD7 Pro Show. Owners of these bundles with current Waves Update Plan coverage can update now to receive Vitamin at no additional cost.
Waves V9r18
The Waves V9r18 installers include the following changes:
The new Vitamin Sonic Enhancer available separately as well as in Mercury, Horizon, Diamond, Platinum, Gold, Pro Show, SD7 Pro Show, Essentials and Prelude.
WLM Loudness Meter is added to the list of single plugins (in addition to WLM Plus).
Manny Marroquin Distortion: minor sound related fix.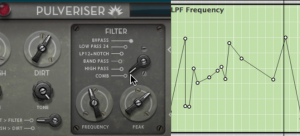 ASK Audio has a nice tutorial out focusing on automation, read the scope below and if of interest head over to their site for the full version:
With groundbreaking plug-ins coming out, like BreakTweaker and Ultraloop, that utilize automation, LFOs, pitching and effects automation for percussive, melodic and rhythmic creation, it's easy to want to blow some serious money. However, if you think about it and understand the basics of what's taking place in some of these amazing new plug-ins, it won't take you long to remember that all of those, and sometimes more options, are available in DAWs, right now!
Reason is one of those DAWs that is perfectly capable of dishing out the same slick effects and editing oddities, especially with its awesome automation lanes and Parallel Channels. In this tutorial, we're going to go through some of these features with an emphasis on building an arrangement for electronic music from a single tone, similarly to the Alligator in Reason, but on a bigger scale. Let me show you what I mean! Go ahead and set your tempo to 150, and let's get going!
Step 1 – Lay the Ground Work
Before we do anything crazy, we need some tone to build from. I'm going to use a Thor that's bumping a basic square wave oscillator. To achieve this tone, make sure to turn the Pulse Width knob to the square symbol. I would also suggest turning the Octave down, once, or twice. Working with a deeper tone will ensure some bigger overall results. >>>>>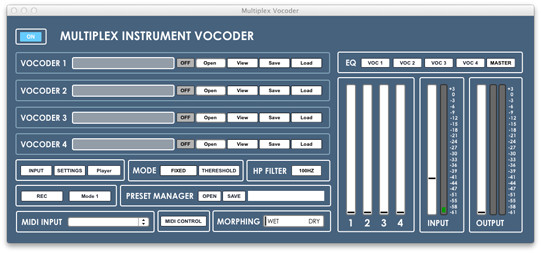 Audiomeals has introduced Multiplex Vocoder, a prototype audio app conceived for music production, live sets and audio post-production.
Multiplex Vocoder features four VST Vocoder modules where you can load any Virtual Instrument to design your final vocoder sound using from 1 to 4 vocoder sound sources. Optional 100Hz High Pass Filter at input stage.

Transform your favourite synthesisers into vocoders, send your voice to 4 vocoders simultaneously while recording the audio output, optional dry/wet recording mode. Each Vocoder features it`s own 3-band parametric equalizer.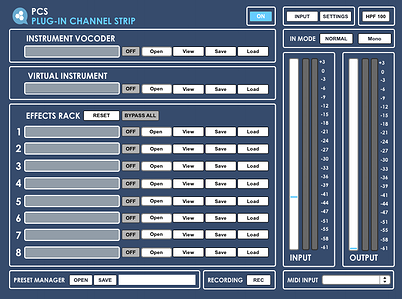 Multiplex Vocoder features
Optional 100Hz High Pass Filter at input stage.
Transform your favourite synthesisers into vocoders.
Send your voice to 4 vocoders simultaneously while recording the audio output.
Optional dry/wet recording mode.
Each Vocoder features its own 3-band parametric equalizer.
Input depending mode available. Each vocoder will be activated or deactivated depending the input level, you can set the threshold individually.
MIDI Learn mode. Control the app via your MIDI controller faders.
Multiplex Vococer is available to download for Mac (VST) at no cost until December 5th, 2013 (regular 5 EUR). Windows version is coming.
Ade Fenton produced the current Gary Numan album Splinter – its Numan's first top 20 Uk success since 1983. Not only did Ade produce the record, but he also put together the tour. We caught up with him backstage last week at the penultimate gig at Brighton's Dome theatre to chat and take a look at what powers the show. Edd Butterworth interviews
DJ Mag's YouTube series in association with Point Plank TV telling the stories behind dance music's seminal tracks continues with Orbital's 'Chime'.
This is the latest trailer for professional musician Jared Meeker's set of tutorials on recording and producing in Reason 7, available at Music-Courses.com: http://www.music-courses.com/product….
The course is a step-by-step guide to creating a funky, melodic, broken beat track with Reason, including recording in of parts, as well as programming of instruments within the software. All the while, Jared considers musical elements, such as melody, harmony, rhythm, form and timbre, sharing his wealth of experience performing and composing alongside notable artists and establishments in the music industry.
Producertech are happy to announce a brand new course on Reason 7 by Jared Meeker, a professional musician and composer who's performed with LA hiphop artists Nate Dog and the Eastsidas, Snoop Dogg and Myka Nine, and has a string of sound design credits that include Dexter and Smash. In this comprehensive set of tutorials, Jared shows how to record and process live parts, like the guitar lines that form the basic structure and embellish the song, as well as focusing on the 5 major elements of composition – melody, harmony, rhythm, timbre and form. The lessons teach a wide variety of subjects, including instrument programming, numerous mixing and production techniques, creative audio editing and also many of the new features in Reason 7, like the Audiomatic Retro Transformer and updates to the main mixer.

Signing up to the courses not only allows unrestricted 24/7 access to the tutorials for as long as you need but also means you can download the Reason song file made throughout the course and 300MB of extra bonus samples from the Loopmasters packs used in the movies.

Release Music Magazine has an interview out with the programmer behind Depeche Mode's latest album:
Swedish musician, producer, mixer and programmer Christoffer Berg, 31, had already made a name for himself on the electronic music scene because of his involvement with The Knife and Fever Ray. The rumour about his skills finally reached the Depeche Mode management and, all of a sudden, Daniel Miller was on the phone… Peter Marchione talked to Mr Berg in Gothenburg – his and Release's hometown – and Fredrik "Schlatta" Svensson took some photos in Svenska Grammofonstudion.
Coast to coast
During the past year Christoffer Berg was hired full time to manage the programming on the latest Depeche Mode full length release "Delta Machine". A massive production that took place in two different cities, one on each coast in the US where Martin Gore and David Gahan reside these days: Santa Barbara and New York.
When searching for information regarding Berg's background you may find him rather anonymous. Apart from his own projects, Hird, and the Dreijer connection there is not a lot to find. So, how did this all start; did he just pop up out of nowhere?
– My parents were both professional musicians. My mother was a member of a female musical collective and my father was a producer with his own label, releasing children´s music among other things. He also recorded radio children's programs for Swedish national radio.
So, music was a part of your life from the very beginning?
– It sure was. When I grew up I got to hang around with lots of different musicians and I myself started playing the drums at the age of 6. I then played in different big bands and later on, during high school, I had a lot of own bands. During this period I also worked semi-professionally as an assistant for other engineers and producers. What I learned most from was assisting at mobile recording sessions of classical music. I used to set up microphones at large events around the Gothenburg area.
This is pretty far from electronic music. How did synths, sequencers etc. become your thing?
– I was into electronic music already during my high school days. My father bought me one of the first Macs that were able to record multitrack audio and we also had a PC with a soundcard that allowed onboard RAM sampling. I could then use the computer pretty much like a sampler and started programming songs. Later on I got a Kurzweil K2500 sampler. Back in those days the standard kit was an Atari computer, a sync box, a couple of hardware synths and a mixer… and some rack effect unit, if you were lucky. However, soon after I got the Kurzweil sampler, Swedish software developers Propellerhead released their first version of their Reason software. I then understood that things were going to change and that software synths were the future.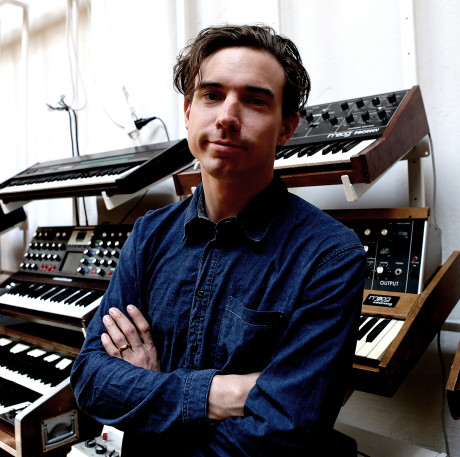 Read the full interview here >>
If his music isn't in your collection, there's a good chance his sounds are in that synth you own, a videogame you just played or the TV ad you just watched. Watch and let Richard take you on a tour of his North Carolina studio

MaxSynths lets us know that DSP-2 is a high precision insert effect for vocal processing which includes an Intelligent Dynamic Processor, a saturator, a four band equalizer fixed on vocal key frequencies and a room emulator based on the Schroeder reverberator. They say that DSP-2 has been designed to be an easy to understand solution for all your vocal processing needs.
Features:
Intelligent Dynamic Processor (IDP)
Four different automatic operative modes:
Fast attack, fast release
Fast A, slow R
Slow A, fast R
Slow A, slow R
Selectable compression ratio
Saturator with three different operation modes
EQ fixed on vocal key frequencies
Room emulator based on Schroeder reverb model
Transparent increment of the perceived volume level
High precision input/output VU-meter
Low CPU usage
3 Channels. Each channel has a pitch adjustment knob and a 4 octave momentary switch section. Each channel also has an LFO with Rate control and an on / off switch. Mixer section for each channel + master volume knob. There is also a Power Starve knob. Super fun to play!!