Sonic State goes to visit master synthesist and Nine Inch Nails collaborator and live performer at his home studio. It was an amazing place, stuffed full of beautiful rarities. What follows is the first part of our chat.
In part two of Process, the new video series by Soundtoys, Trent Reznor, keyboardist Alessandro Cortini, guitarist Robin Finck and drummer Ilan Rubin share some behind the scenes info about the use of effects in live performances and the ways they interact with Soundtoys plug-ins Echoboy, FilterFreak, and Decapitator on stage.
Featuring music by Nine Inch Nails (by permission). http://www.nin.com
http://www.soundtoys.com
http://www.facebook.com/soundtoys
http://twitter.com/soundtoys
Gary Numan makes a surprise appearance on stage with Nine Inch Nails for a performance of his song "Metal," live in London, UK, July 15th, 2009.
This performance continues with "Cars" at http://www.youtube.com/watch?v=6qlUFK…
Filmed by Rob Sheridan with the Canon 5D Mark II. Audio mix by Blumpy.
Nine Inch Nails "Came Back Haunted" covered live on the Dave Smith Instruments Tempest Drum Machine. Stereo Line out of the Tempest, single take, no post processing.
Nine Inch Nails — Came Back Haunted (Audio)
Available now on iTunes: http://ninein.ch/haunted
Pre-order Hesitation Marks, in stores September 3rd, 2013
nin.com: http://store.nin.com
iTunes Standard: http://ninein.ch/itunes
iTunes Deluxe: http://ninein.ch/itunesdlx
On tour: http://tour.nin.com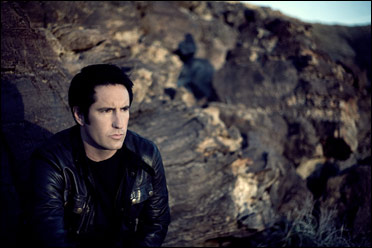 In a press release, Trent Reznor has announced that Nine Inch Nails have signed to Columbia just like his other project, How to Destroy Angels. Reznor has been working on a new Nine Inch Nails album together with Atticus Ross and Alan Moulder. The announcement arrives three months after band mastermind Trent Reznor officially reformed his most high-profile project for an extended tour that will kick off this summer. Reznor said last year that he had been writing new NIN songs, in spite of a dormancy that began after the group performed its final show together in Sept. 2009.
Since then, Reznor worked with Atticus Ross on the original scores for 2010's "The Social Network" and 2011's "The Girl with the Dragon Tattoo," the former of which earned him a Golden Globe and Academy Award. He also released an album with a side project, How To Destroy Angels, last March.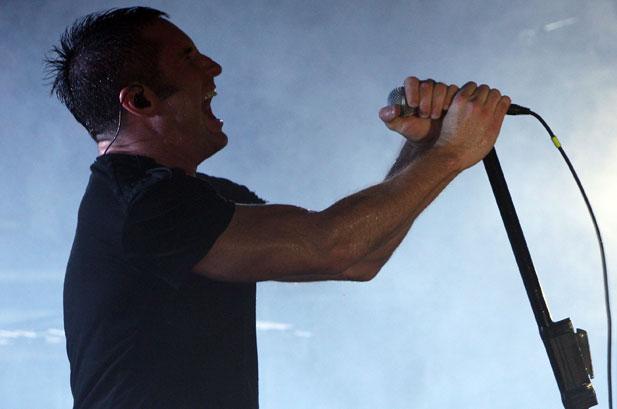 The album is now finished. As it seems the recordings were the 'real impetus and motivation' behind the decision to assemble a new band and tour again.
Says Reznor:
"My forays into film, HTDA and other projects really stimulated me creatively and I decided to focus that energy on taking Nine Inch Nails to a new place. Here we go!"

"I've been less than honest about what I've really been up to lately," says Reznor.

"For the last year I've been secretly working non-stop with Atticus Ross and Alan Moulder on a new, full-length Nine Inch Nails record, which I am happy to say is finished and frankly fucking great."
The new album will be out later this year. More news soon.
Out now is the newest How To Destroy Angels video "Ice age". How To Destroy Angels features Nine Inch Nails frontman Trent Reznor, his wife Mariqueen Maandig, Atticus Ross and Rob Sheridan (who is also the group's art director).The group is named after a 1984 Coil single of the same name.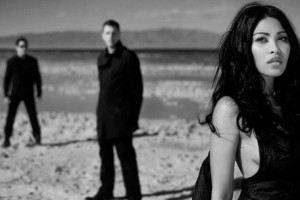 Ice age. Directed by John Hillcoat. From An omen EP_ available at http://store.destroyangels.com and on iTunes at http://smarturl.it/htdaanomenep
Music video by How To Destroy Angels performing Ice age. (C) 2012 HTDA, LLC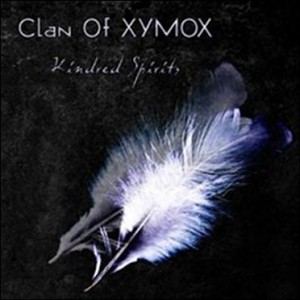 Out by October 5th is the brand new album "Kindred Spirits" by the Dutch cult act Clan Of Xymox. The now Leipzig-based act recorded 11 cover versions for the occasion entirely played, sung and recorded by Ronny Moorings.
On the cover album Moorings has covered tracks by New Order, Depeche Mode, Joy Division, The Cure, The Sisters Of Mercy, Nine Inch Nails and many more.
Tracks:
Venus – SHOCKING BLUE
Alice – THE SISTERS OF MERCY
Is Vic there? – DEPARTMENT S
A Forest – THE CURE
Something I can never have – NINE INCH NAILS
Red Light – SIOUXSIE AND THE BANSHEES
Decades – JOY DIVISION
Heroes – DAVID BOWIE
A Question of Time – DEPCHE MODEe
Creep – RARDIOHEAD
Blue Monday – NEW ORDER
Pretty Eight Machine is NIN's Pretty Hate Machine album, re-invented in its entirety by Inverse Phase on eight different 8-bit systems.
Sound configurations include: SID/6581 (Commodore 64), POKEY (Atari 800), straight 2A03 (NES), AY/SCC+ (MSX+Metal Gear 2 or Snatcher cartridge), SN76489 (Sega Master System), 2A03+VRC6 (Famicom+Castlevania 3 cartridge), LR35902 (Game Boy), and OPLL (MSX-MUSIC or Japanese Sega Master System).
Pretty Eight Machine is available at the Inverse Phase Bandcamp page.
Analogue Synth masters Node are set to return in 2012 after a 15 year break with brand new material. The group are made up of world famous producers Flood and Ed Buller, who between them have worked with the likes of Nine Inch Nails, Depeche Mode, Pulp, U2 and Suede. Alongside them is acclaimed musician, composer and professor of music Dave Bessell and film score extraordinaire Mel Wesson.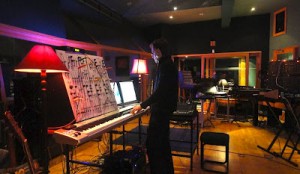 The group will release their first album in 17 years, following up from their self titled debut album in 1995. Alongside this they will run a Pledge Music campaign where fans will be given the unique opportunity to be part of the creative process as well as having the chance to purchase exclusive merchandise and content and receive the album before anyone else.
Click on the link below to visit the Node website where you can keep up to date with all the latest news, listen to music and be the first to hear about the launch of the pledge campaign.