Background video information below:
OUT NOW. CD MERCH PACK AT http://cxsuperstore.bigcartel.com/. Single feat. remix by VICE SQUAD – http://www.youtube.com/watch?v=odgocg… WHOSE SIDE ARE YOU ON??? STAND UP AND BE THE BEST!!!
The official new Dawn of Ashes music video for the single "Poisoning the steps of Babel" featuring Nero Bellum from Psyclon Nine that is featured on the 2013 album "Anathema" on Metropolis Records.
http://metropolis-records.com/artist/…
https://www.facebook.com/dawnofasheso…
http://dawnofashesofficial.com/
Directed by: Chris Trueman
Filmed by: A.J Rickert
Location: Linda Vista Hospital

the video
—–
Cast – Beatrice Bacher, Christiane May-Stroner, Eckhart Grauer, Marquess, Torben Wendt
Camera – Boris May
Direction and production – Boris May
Special thanks to Dodokay for location and support
the song
—–
Words and music – Torben Wendt
Recording and production – Torben Wendt and Akim Welsch
Album – even the DEVIL doesn't care (2013)
More information – www.diorama-music.com
Background video description:
This is a live improv recorded with synthesizer and voice, I made up the song shortly before filming this in 2011. The MonoTribe was still new at that time – consider what can be done with the MS20 Mini will be when it arrives soon?
Instrument is KORG MonoTribe. Sound wave display on the screen is Modul8 VJ Software by Garage Cube.
New video from i:Scintilla, details below:
Buy at iTunes: http://smarturl.it/SkinTightiTunes
Buy at Amazon: http://smarturl.it/SkinTightAmazon
Buy at Bandcamp: http://smarturl.it/SkinTightBandcamp
Directed by Chris Folkens
Filmed in Chicago, IL, USA in May 2012
Edited in Los Angeles, CA, USA in July 2012
Out now is the newest How To Destroy Angels video "Ice age". How To Destroy Angels features Nine Inch Nails frontman Trent Reznor, his wife Mariqueen Maandig, Atticus Ross and Rob Sheridan (who is also the group's art director).The group is named after a 1984 Coil single of the same name.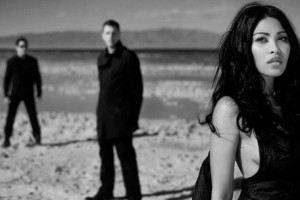 Ice age. Directed by John Hillcoat. From An omen EP_ available at http://store.destroyangels.com and on iTunes at http://smarturl.it/htdaanomenep
Music video by How To Destroy Angels performing Ice age. (C) 2012 HTDA, LLC
Free Download: http://www.sinine.org
Like on Facebook: http://www.facebook.com/sininemusic
I'm Dreaming is the second single from 'Dreams Come True' album, Out October 19, 2012 on Accession Records. Preorder on:http://www.amazon.de/Dreams-Come-True-Sinine/dp/B008VJWG4A/ref=sr_1_2?ie=UTF8…
Please share with your friends and leave a comment if you download. Thank You!
The video was produced and directed by Andreas Press and Hendrik Suurhans. Half of the video was filmed in USA, San Francisco, with 16 mm film cameras and the other half in misty Estonian nature.
Music & Lyrics: Mauno Meesit /Sinine
Batch ID – Dansanarki
Official video.
You will find info at our Facebook group and at our homepage:
http://www.facebook.com/pages/Batch-ID/204170429608567
http://closetfreakproduction.weebly.com/
Produced with CyberLink PowerDirector 10
Performer: Raaw Bii from Ultimate B-Boys and the Batch ID monster.
http://closetfreakproduction.weebly.com/1/post/2012/10/join-the-dance-anarchy…
A new video featuring the electro clash, punk, noise and electro act Malakwa, enjoy

The new industrial/electronica outfit Randolph & Mortimer has just released their first video, "The Markets [Explicit Mix]". You can view it below. The band hails from Sheffield, England and currently also offers a free download of the track "The Markets". Expect industrial in the clearest sense of the word.
Greed works, fuck the poor.
Download free here…
http://randolphandmortimer.bandcamp.com/
Randolph & Mortimer – Sounds
http://soundcloud.com/randolphandmortimer
Meat Cassette – Visuals
https://www.facebook.com/MeatCassette
The new DE/VISION vi­deo of "Brotherhood Of Man" – the first sin­gle from the al­bum "Rockets & Swords". Released on 24th August 2012 – available on Amazon & iTunes