Full Contact69 – MOVE YOUR ASS taken from the new album WOMAN MACHINE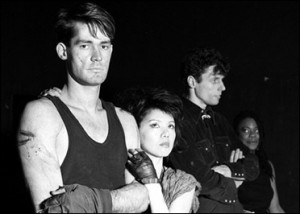 Out now is "Field Report San Francisco", the first of a series of previously unreleased soundboard recordings by the industrial pioneers of SPK. "Field Report S.F." was recorded at the Odd Fellows Hall on May 16th 1981 and was the first ever SPK show in the USA. The CD features big part of the concert plus a previously unreleased studio-recording from 1982. Get it here on Amazon DE.
The second release that also hits the shop shelves is "Case Study London" which holds previously unreleased soundboard recordings from 1982 / 1983 + 2 exclusive studio tracks. You can get that one here on Amazon DE.
Here's what Brian Lustmord says about the "Case Study London" CD: "The release is interesting for me personally as it includes a show where I was at the mixing desk (London, Heaven 1982) and another from when I was more actively involved in SPK as a member, performing material I had contributed too (London, Brixton April 1982). The Brixton show is of particular interest from a historical perspective as it's one of only 2 SPK shows where all (except one) of the tracks performed have never been recorded in the studio. This is a mostly undocumented period in SPK history between the raw sound of 'Leichenschrei' and what became the "Metal Dance" direction that I really disliked and had no involvement in."
SPK were an Australian industrial music and noise music group formed in 1978. They were fronted by Graeme Revell on keyboards and percussion. In 1980 the group travelled to the United Kingdom where their debut album, "Information Overload Unit", was released on Side Effects. In 1983 Sinan Leong joined on lead vocals. The group disbanded in 1988.
Background video description:
This is a live improv recorded with synthesizer and voice, I made up the song shortly before filming this in 2011. The MonoTribe was still new at that time – consider what can be done with the MS20 Mini will be when it arrives soon?
Instrument is KORG MonoTribe. Sound wave display on the screen is Modul8 VJ Software by Garage Cube.
Canadian duo Orphx have been releasing electronic music since 1993, and while they were best known in experimental/industrial music circles for many years, today they are regarded as pioneers in the fusion of techno and industrial music. Orphx's recent output on Sonic Groove has met with critical acclaim from many of techno's leading DJs. Having performed live with laptops for several years, Orphx's Christina Sealey made the decision to delve in modular synthesizers, hoping it would bring some spontaneity and excitement to Orphx's music, both on stage and in the studio.
Orphx's Christina Sealey will be performing live, as part of Sealey/Greenspan/Lanza, at I Dream Of Wires' 2012 MUTEK showcase.
For more info on Orphx: orphx.com
I DREAM OF WIRES is a forthcoming documentary film about the history and resurgence of modular synthesizers. The film is currently in production. This is the 6th in a series of extended interviews, which will be produced and released in various formats throughout the production, and following the release, of the film. I DREAM OF WIRES extended interview segments are sponsored by MATRIXSYNTH (m.matrixsynth.com).
Catch I DREAM OF WIRES' showcase at Mutek Montreal 2012: Saturday June 2 @ Satosphere, with live performances, all incorporating modular synthesizers, by Sealey/Greenspan/Lanza (Orphx/Junior Boys), Keith Fullerton Whitman (Kranky/Editions Mego), Solvent (Ghostly International/Suction Records), Clark (Warp Records), and Container (Spectrum Spools).
For info on the film: facebook.com/idreamofwiresdocumentary
We continue our reporting from this year's electronic music event in Sweden – ElectriXmas. This time Steelberry Clones had an interview with Hocico, the agrressive industrial electronic act from Mexico (although they live in Germany today). Backstage we asked the lead singer of Hocico everything ranging from the new album, how it is to play in Russia and their take on iOS synth apps.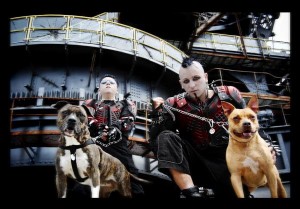 The duo was officially formed in 1993 by Erik Garcia a.k.a Erk Aicrag (lyrics and vocals) and Oscar Mayorga a.k.a. Racso Agroyam (Programming), but both cousins had been experimenting with electronic music, mixing industrial and EBM, since they were fifteen years old. Their music can be described as electro-industrial. Erk Aircrag and Racso Agroyam incited to express their feelings through technology. Given the influence of varying currents of electronic music (mainly Skinny Puppy) they began their trajectory in 1989 in a project called "Niñera Degenerada". Their lyrics are both in Spanish as well as English. The Spanish word hocico means snout, and is used in Mexico as a dis-respective way to describe someone's comments coming out of their mouth.
Racso Agroyam has a side project called Dulce Liquido.
Erk Aicrag has a side project called Rabia Sorda.
Bite me! Video clip produced by "Crazy Clip TV", Album "Tiempos De Furia" Out Of Line Music 2011
Find out more about ElectriXmas by clicking the logo below: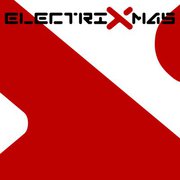 We start of the live reporting from the Swedish electronic music fest ElectriXmas, that took place this weekend, with an exclusive interview with Necro Facility.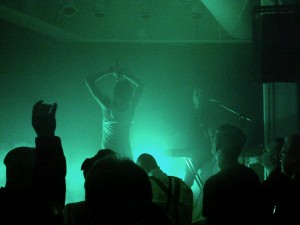 Necro Facility consists of Oscar Holter, who writes the music and plays all the instruments, the vocalist Henrik Bäckström, who also writes all the lyrics and finally Cristopher Hedström a session player. The band started in 2001 when both Oscar and Henrik were in the Swedish "Högstadie", 14 and 15 years old. They released their first demo in february 2001. They released 2 more demos before getting signed to Progress productions. They released their debut "The black paintings" in 2005.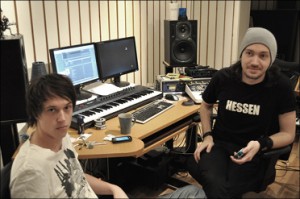 Make sure to follow our coming reports from ElectriXmas over the course of the next few days, including acts like Tyske Ludder and Hocico
We do apologies for the bad sound on the live on stage performance parts in this video
Find out more about ElectriXmas by clicking the logo below: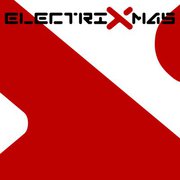 Serious noise in this video:
Here's a clip of the performance synth I built over the summer of 2011. I just added an awesome rhythm section prototype circuit based on Eric archers amazing andromeda drum modules. The drum sequencer is basically just two CD4089 binary rate multipliers. I added a CD4024 binary counter for making more complex rhythm sequences and also added a CD40106 for inverting various signals to put everything in phase.
"Moment of Fade", the second video from Miss FD's most recent studio album "Love Never Dies", continues the artist's journey through a world of riddles without solutions.
This lush gothic tale was filmed by Adam Alvarez (who also directed the video for FD's playful Halloween treat "Love Magick") on various locations in Miami, Florida. The contrasting images of light and darkness capture the emotional heart of both the song and the album, as FD roams a lonely domain in search of the key to a happier reality that remains out of reach.
DOWNLOAD THE MP3: http://tinyurl.com/moment-of-fade
(c) Quantum Release Records 2011
Artist: Miss FD
www.MissFD.com
Directed by Adam Alvarez
www.adamalvarez.info
Production Assistants:
Jason Bowman
Matt Johnson
From the album Love Never Dies.
Lyrics posted on www.MissFD.com/lyrics.php
Check out this nice remix by none other than Apoptygama Berzerk
Lost in Desire – I Am You (Apoptygma Berzerk Remix)
From the album "Reborn from the Ashes)
Directed by: Joanna Babicka, Bernie Pfeiffer
Photography: Christian Promintzer
Editing: Bernie Pfeiffer
The new clip from Blutengel. Directed and produced by Golomedia. Copyright 2011 Out Of Line Music.
"Nachtbringer" CD in shops on November 18, 2011!
Enjoy