The Synthetic Dream Foundation's contemporary classical – idm track "summoning her iron golem".
The Synthetic Dream Foundation has released a brand new video for the track "Summoning her iron golem" off the project's latest CD "Where drowned suns still glimmer"?. The video is an example how mechanical animation can be the perfect visual companion to hard kicking instrumental music.
A little late-night jam on some old-school IDM stylee by Chris Randall – Texteral
Gear used: Ableton Live, Audio Damage Phosphor, Replicant, Filterstation, and Automaton, Native Instruments Maschine, Eventide Space, Access Virus, and MeeBlip.
We continue our reporting from this year's electronic music event in Sweden – ElectriXmas. This time Steelberry Clones had an interview with Hocico, the agrressive industrial electronic act from Mexico (although they live in Germany today). Backstage we asked the lead singer of Hocico everything ranging from the new album, how it is to play in Russia and their take on iOS synth apps.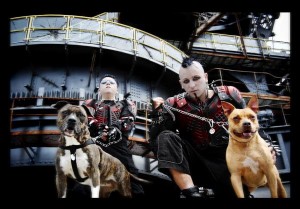 The duo was officially formed in 1993 by Erik Garcia a.k.a Erk Aicrag (lyrics and vocals) and Oscar Mayorga a.k.a. Racso Agroyam (Programming), but both cousins had been experimenting with electronic music, mixing industrial and EBM, since they were fifteen years old. Their music can be described as electro-industrial. Erk Aircrag and Racso Agroyam incited to express their feelings through technology. Given the influence of varying currents of electronic music (mainly Skinny Puppy) they began their trajectory in 1989 in a project called "Niñera Degenerada". Their lyrics are both in Spanish as well as English. The Spanish word hocico means snout, and is used in Mexico as a dis-respective way to describe someone's comments coming out of their mouth.
Racso Agroyam has a side project called Dulce Liquido.
Erk Aicrag has a side project called Rabia Sorda.
Bite me! Video clip produced by "Crazy Clip TV", Album "Tiempos De Furia" Out Of Line Music 2011
Find out more about ElectriXmas by clicking the logo below: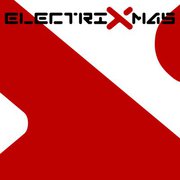 The new clip from Blutengel. Directed and produced by Golomedia. Copyright 2011 Out Of Line Music.
"Nachtbringer" CD in shops on November 18, 2011!
Enjoy
This track, inspired by Autechre's "Corc" from LP5, is a demonstration of using Audio Damage effects and instruments to create an entire track.
For more information on these plug-ins, visit http://www.audiodamage.com
Austrian industrial EBM Dark band PsioniC debuts with "Self revelation, here's a recently released EP" snippet-mix by Dj funker101 (PsioniC)
__________________________
Special Thanks to:
the remixer: Nachtmahr, Freakangel, Shiv-R, Powerbeat Studio
our Mastering-Studio: Powerbeat Studio
our supporters: EBM Elite Graz, Stromschlag, Infection Graz, Electronic Fallout, and many more…THANK YOU!
And very special Thanks to our label INFACTED RECORDINGS
Haujobb is a German musical project whose output has ranged drastically within the electronic music spectrum, from electro-industrial to IDM and techno. They have become a staple crossover act, bringing several forms of electro into the mainstream industrial music world.
More info:
Haujobb was formed in 1993 by Daniel Myer, Dejan Samardzic, and Björn Junemann, pulling the name from the Blade Runner translation of "skin job". They were soon signed to Off Beat, and began distributing their music in North America via Pendragon Records. 1995 saw the departure of band mate Björn, and the lineup has consisted of Daniel and Dejan ever since. After Metropolis Records acquired Pendragon, the two musicians have been able to spread their music to a larger fanbase in North America, and have remained continuously popular in the European industrial music scene.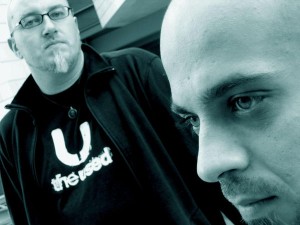 Over course of their subsequent releases in the 1990s, they wove increasing amounts of drum'n'bass and IDM influence into their sound. 1999's 'NinetyNine' was a sparse, downtempo collection of ambient electronic compositions. They have since reintroduced some of the more rhythmic elements back into their sound on their more recent albums, but have continued to experiment, drawing concepts from a wide variety of musical styles.
Director: Boris May | Director of photography: Dominik Kuhn
http://haujobb.bandcamp.com/album/dead-market
http://haujobb-music.com
Andy LaPlegua  (inter alia, Combichrist, Panzer AG, Icon Of Coil) has for some time been working with his new side project Scandinavian Cock. The first material is now on its way through the American Metropolis Records with four-track EP was "Uncut", which also contains a cover of The Dead Boys classic "Sonic Reducer".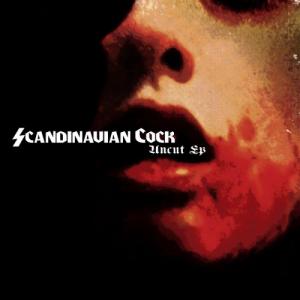 With Scandinavian Cock we are given a small electronic and clear punkier version of the multi-faceted Andy LaPlegua. Something that is not particularly surprising since the Norwegian in his career been active in most of the music scene in Finland. He made industrial rock with the Devils Into Crime, experimented with hip-hop during his time with the LAW, with punk bands Fleshfire and My Right Choice and even metal with Lash Out. In addition, he also worked with trance and club music, with projects including Sector9 and Plastic Life.
EP was "Uncut" released on 24 January via Metropolis Records.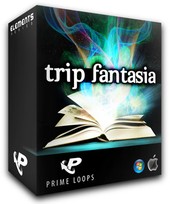 Prime Loops has announced the release of Trip Fantasia, a selection with over 450Mb of evolving ambient textures, mind-bending chill-out atmospheres and intricate IDM soundscapes.
Inside this extraordinary soundeffects pack you will find an inspired blend of 48 beautifully sculptured sonic adventures, ready-formatted to just drag and drop into your favourite hardware or software.

If you are looking to add some sublime ambiance, ear-tickling brilliance and satisfying depth to your productions then look no further: Ranging between 64 and 120 BPM "Trip Fantasia" delivers you a superb selection of wall-of-sound soundcapes and textures from beyond the ultraworld, all gathering great inspiration from the stunning works of pioneering ambient artists such as Brian Eno, Tangerine Dream or
Jean Michel Jarre.

All the atmospheres in this SFX collection are presented as crystal clear 24-bit audio files, with each and every file expertly crafted, triple quality checked and professionally labelled. Also, as you have come to expect with all Prime Loops sample pack releases, "Trip Fantasia" is entirely royalty free, so there's no need to worry about sample clearances and licensing fees!
Trip Fantasia is currently available to purchase for £7.48 GBP in the SuperProducer Sale (50% off regular price of £14.95 GBP).
More information: Prime Loops / Trip Fantasia
Available now is the video trailer for Blutengel's newest single "Reich mir die Hand" (Reach me your hand). The single will be out on January 21st, 2011 on the German label Out Of Line. It will be the second single in just a few months from this act after the November release of the "Promised Land" EP. Blutengel was formed by singer Chris Pohl (Terminal Choice, Tumor, Miss Construction, etc.) after he had to leave Seelenkrank due to contractual and legal problems. The lyrics are written primarily in German and English and are presented with male and female vocals. Formed in 1998 a first album "Child of Glass" was released in early 1999.
iPhone users can view the video in the video section of the Side-Line iPhone app.