New stuff from Scandinavian Cock
Andy LaPlegua  (inter alia, Combichrist, Panzer AG, Icon Of Coil) has for some time been working with his new side project Scandinavian Cock. The first material is now on its way through the American Metropolis Records with four-track EP was "Uncut", which also contains a cover of The Dead Boys classic "Sonic Reducer".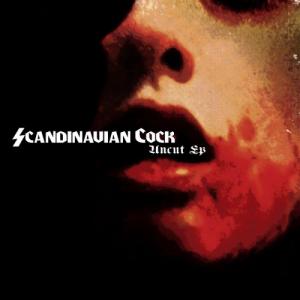 With Scandinavian Cock we are given a small electronic and clear punkier version of the multi-faceted Andy LaPlegua. Something that is not particularly surprising since the Norwegian in his career been active in most of the music scene in Finland. He made industrial rock with the Devils Into Crime, experimented with hip-hop during his time with the LAW, with punk bands Fleshfire and My Right Choice and even metal with Lash Out. In addition, he also worked with trance and club music, with projects including Sector9 and Plastic Life.
EP was "Uncut" released on 24 January via Metropolis Records.
Comments