Electronic Body Music – The Basics. (Bass Station 2 and Roland TR8)
You only need one synthesizer and one drum machine to make great EBM. Enjoy!
RED INDUSTRIE Feat. PSYCHE "Strength"
original version taken from the album "CENSORED"
released in Europe by EK Product label 2014
song written by Helder Camberos & produced by Manuel Neztic
vocals by Darrin Huss (Psyche) & Helder C. (Red Industrie)
video edited/postproduced by Helder Camberos
video model: Lady Satana (Sabrina Carlino)
model shooting by Natsha Larocca & Ivan Wietlisbach @ Fotostudio Bühler (Switzerland)
Red Industrie shooting by Isabel Garcia. Psyche shooting by Darrin himself
thanks to: Darrin, Sabrina, Isabel, Neztic, Jesse Eddie & Fotostudio Bühler
Playing around some EBM oldschool beats with sounds from "Monark", "Battery" and "Absynth" (KOMPLETE 9) on the MASCHINE STUDIO.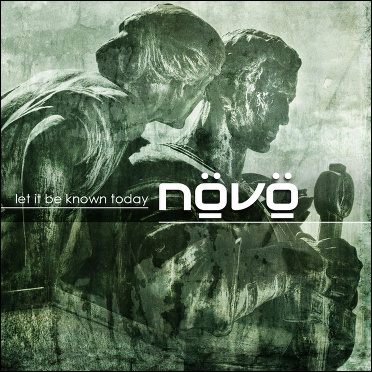 "Let it be known today" is the brand new EP from Belgo-French outfit Növö aka Laurent Boudic. The track is taken from Boudic's recent 4th studio full length CD entitled "Zeitgeist". "Let It Be Known Today" is already the second EP released from this album. Says the label: "It again drops you in the old classic EBM / New Wave era with vintage analogue synth sequences, electronic bleeps, pulsing bass lines and prominent vocals with that little French accent and melancholic cold touch clearly evoking the cult 80's act Trisomie 21."

"Let It Be Known Today" comes in 4 new versions, a 7 inch and a reconstructed one by the band itself plus an extended Kraftwerkian rework with vocoder and floating synth layers by Belgian label-mates of Metroland as well as a darkish remix by Flood Veyor.

You can download this EP straight from Bandcamp, be sure to use the 50% discount amsummermadness! You can alsodownload it from iTunes, or stream it below on Spotify.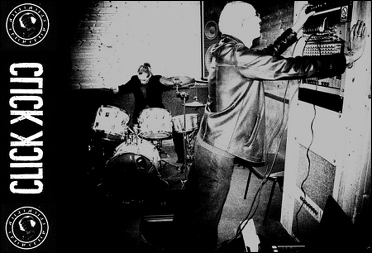 British EBM pioneers Click Click are going to release "Those Nervous Surgeons", their first album with new studio material in 17 years. (Note that a song with that title was already released on "Experiments" via Rotorbabe Recordings in 2012.) In addition to that, Adrian Smith had the time to finish his debut novel "The Eradication Of Hate", which will come with the limited edition(300 copies). The novel 'mirrors the dystopian themes of the new record and addresses rampant censorship in an emerging English surveillance state', so Dependent informs us.

"Those Nervous Surgeons" used to be the name of the brothers' very first band project (which formed in 1976 with bassist Tim Wilson) before they opted for the monicker Click Click. "We Have Come Full Circle", explains Derek Smith. The album is expected to sound 'absolutely retro'. The release date is June 6th in Europe and four days later in the US.
Monday morning body music

CONTROL EP
http://alfamatrix.bandcamp.com/album/…
Tracklist CD1
01. Control
02. Mercy
03. Last Call
04. Chapter Five
05. Feel Me
06. Therapy
07. Push and Punish
08. Chapter Four
09. Electronic Bodies
10. Communication Breakdown
11. Chapter Six
12. Control (remixed by Ad:Key)
13. Push and Punish (remixed by Suicide Commando)
14. Electronic Bodies (darkroom Mix by Armageddon Dildos)
15. Last Call (remixed by Serpents)
CD 2 **
01. Push And Punish (remixed by Tyske Ludder)
02. Communication Breakdown (remixed by Mrdtc)
03. Chapter Four (Aggro Opera Remix by Tet)
04. Electronic Bodies (XIV-I-III Fmbd mix by Pankow)
05. Control (Retro Look Remix by Technoir)
06. Therapy (remixed by No More)
07. Last Call (remixed by Psyche)
08. Chapter Five (Remixed by Cyber)
09. Mercy (remixed by Vomito Negro)
10. Feel Me (Tetsuo Remix by Notstandskomitee)
11. Chapter Six (remixed by Psychic Force)
CD 3 ***
01. Control (12" Extended Mix)
02. Therapy (12" Extended Mix)
03. Electronic Bodies 12" Extended Mix)
04. Mercy (12" Extended Mix)
05. Chapter One (12" Extended Mix)
06. Chapter Two (12" Extended Mix)
07. Control (7" Mix)
08. Electronic Bodies (remixed by Armageddon Dildos)
09. Control (remixed by AD:Key)
10. Therapy (remixed by No More)
11. Mercy (remixed by Vomito Negro)
New album out from Funker Vogt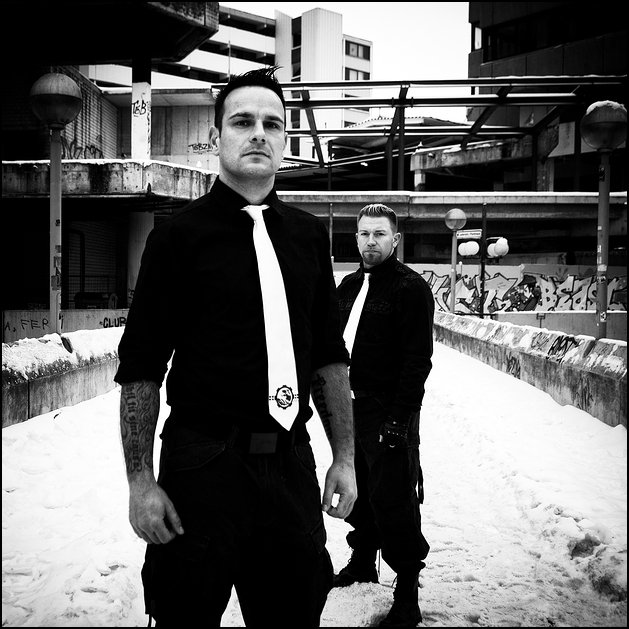 Tracklist
01. Columbine (03:43)
02. Mein Weg (04:05)
03. Religion (03:58)
04. Six Feet Under (03:24)
05. Kampf den Maschinen (03:14)
06. Gott noch nicht (03:48)
07. Kill on Command (03:17)
08. Our Life (04:42)
09. Kapitulation (03:57)
10. W.o.t.W (04:16)
11. The Firm (03:41)
12. Revolution (03:26)
13. Brüeder (05:23)
written and performed by Neuroticfish. Filmed, edited and directed by Judith Klein. (C)2013 Neuroticfish all rights reserved. Taken from the forthcoming album "A Sign Of Life".
http://www.neuroticfish.com
https://www.facebook.com/OfficialNeur…
https://soundcloud.com/officialneurot…
A film by Dave Hoser
© Notable pictures
From the album Cryptex [BDMCD22] / BOREDOMproduct
Full Contact69 – MOVE YOUR ASS taken from the new album WOMAN MACHINE
Former members of Code 64, Hasse Mattsson and Bjørn Marius Borg, have started a brand new project, Xenturion Prime. Xenturion Prime is according to the duo 'a musical hybrid, combining electronic industrial and synthpop with cutting edge EDM and epic orchestral soundscapes' aka 'Powersynth'.
Xenturion Prime will release their first single, "Rise", this fall through Progress Productions. In 2014 they will release their debut album, entitled "Mecha Rising".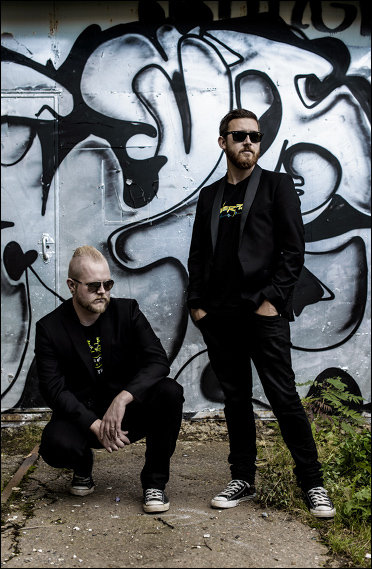 In related news, the band will perform at this year's Elektrostat festival which takes place in Oslo (NO) on October 4 & 5 at the Månefisken venue.