Steelberry Clones are back with a brand new video and track called 'Deep down below'
SBC takes us on an analog underwater electronic music journey, in a contemporary electronica / synth setting.
The track will be available for free download on the upcoming electro compilation album: SWEDISH ELECTRO SCENE, released on December 15th 2013 For more information and download please visit their FB page:
https://www.facebook.com/pages/SWEDISH-ELECTRO-SCENE/142762312456997?ref=br_tf
Music: Steelberry Clones
Label: Stereoklang Produktion
More from the tribe around SBC:
https://soundcloud.com/t-h-e-c-a-v-e
Gear used on this track:
KORG microKORG
Arturia Minibrute
KORG Volca Beats
Kawai synth
KORG iMS20
Mixed, produced and mastered in Reason and Logic Pro
Copyright Stereoklang Produktion 2013
info@stereoklang.se
Video of 1st single from Swedish synthpop duo KAOS!
Photo by Mats From.
Former members of Code 64, Hasse Mattsson and Bjørn Marius Borg, have started a brand new project, Xenturion Prime. Xenturion Prime is according to the duo 'a musical hybrid, combining electronic industrial and synthpop with cutting edge EDM and epic orchestral soundscapes' aka 'Powersynth'.
Xenturion Prime will release their first single, "Rise", this fall through Progress Productions. In 2014 they will release their debut album, entitled "Mecha Rising".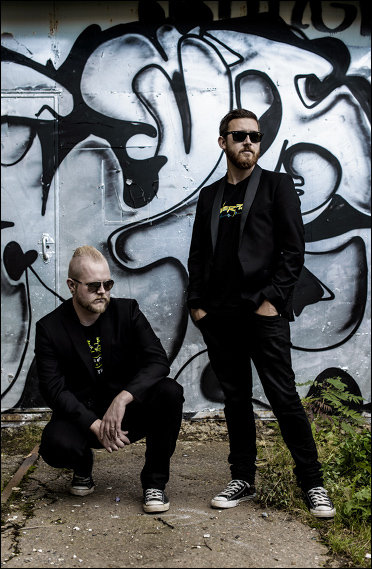 In related news, the band will perform at this year's Elektrostat festival which takes place in Oslo (NO) on October 4 & 5 at the Månefisken venue.
Dorit Chrysler AVALANCHE now available at:
12″:
Amazon: http://amzn.to/UPgyVy
Decks: http://bit.ly/ROIni8
Juno Records: http://bit.ly/SXNivA
digital:
iTunes: http://bit.ly/UPRVOk
Beatport: http://btprt.dj/S5tmdn
Juno Download: http://bit.ly/Q4MAjk
Whatpeopleplay: http://bit.ly/TTcncv
Traxsource: http://bit.ly/S5re56
Spotify: http://spoti.fi/UCblAj
Rdio: http://on.rdio.com/Wgax5q
Official music video for the Title Song of the EP "Avalanche" written & performed by Dorit Chrysler, produced and released by Anders Trentemøller on his label InMyRoom.
(www.hfn-music.com/inmyroom/www.facebook
­­.com/inmyroom.page)
The music video, conceived and directed by Martin de Thurah and Jesper Just, is their first collaboration and was shot in New York, shortly after hurricane "Sandy" had devastated the city. The video features Dorit Chrysler & Roxie Turner, placed in a disheveled apartment & unable to see.
Background video description:
This video isn't the best. I'm sleepy and I didn't even notice that the mixer channel with the DR-110 was panned to the side, so the drum machine is only on one channel. The rest of the video is just noodling with the synths, but I just wanted to put something out that showcased the sounds.
Roland SH-1000: synth bass
Roland Juno-60: synth strings
Boss DR-110: drum machine
Alesis Midiverb: reverb
In this video, the intro bars are crafted. At the end, the design advantages are also awkwardly presented.
Background video description:
Here's a short demo of my Snazzy FX Ardcore triple clock divider sketch. I took the original clock divider sketch and added a third division through the DAC output. Each divider can be set from 1 to 8. The fourth knob resets the clock. I wasn't planning on making a video until I realized while testing it out that I recreated a familiar tune.

Out in August 2013 the new studio album from Swedish synth pop pioneers PAGE, in the mean time this teaser has been published on SoundCloud
The track is called "Lyssnade på min radio" >> Listened on my radio"
To know more about PAGE read our interview with them here >>
Enjoy!
The Girl & The Robot.
From the cd single "Silence*Borderline".
Full tracklist:
01. Silence
02. Borderline
03. Another Love (Robot Girl-C=64 Version — Honey/Welle: Erdball)
04. Never Ever ( Remix — File Not Found)
05. Please Stay (Remix — Hertzinfarkt)
06. Prayer (Remix — Brideshead)
07. Silence (Remix — Frederik Wiberg)
08. Borderline (Remix — Brideshead)
Fottage composed, filmed and edited by wickholm.com
Right before Christmas a new and extremely rare electronic music album has hit the shelves.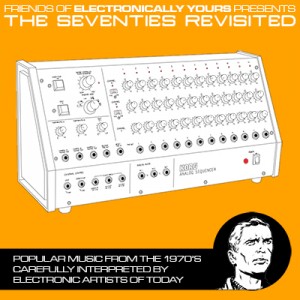 It is a secret group on Facebook called Electronically Yours that has released an album featuring classic 70′s songs and remixed to fit an electronic audience of the 21st century. And it is not an anonymous bunch of musicians on this album – among the secret members you will find Joakim Montelius (Covenant) under his alter ego Tectonic Knights, Eddie Bengtsson with PAGE, Diskodiktator, compute and Steelberry Clones, to name but a few.
Now you can watch them live – this is Electronically Yours as they made their first performance at ElectriXmas in Malmoe, Sweden on December 15th 2012.
On stage in the video: PAGE, independent state, compute and yours truly Steelberry Clones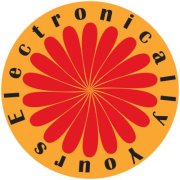 More info here:
http://www.facebook.com/FansOfEY?ref=ts&fref=ts