Sweet little synthpop song from Girl v1, background video details below:
Slightly psychedelic leftfield English synth pop duo Girl v1 broke up before their first album was finished. A stash of demos was found, including a first draft of what would have been their first album.
Join the Electronic Sound Music Club to get a free download of the album, exclusive to members. For more details go to http://electronicsound.co.uk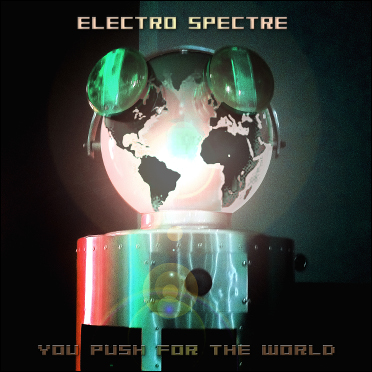 The Norwegian synth-pop act Electro Spectre releases its second single "You Push for the World" on June 10th after signing to Nordic Records. The release is not as genre based compared to the previous release "Your love is a crimial", it's less dancy, but darker and with a very catchy chorus. The single includes 2 radio versions and 3 remixes by Mike Maximus, Capa and Mudman who all have a very different take on the original.

The accompanying video was shot by directors Rune Hov and Alexander Bjørneboe, the latter also the singer in Electro Spectre. It's a mix of old military footage and extreme closeups of the singer. Says Alexander: "The main universe in the video is cut from original footage depicting the life of navy soldiers on a warship during WW2. When you set out to make a music video, it's always a question of what you want to communicate to the audience: Do you want to please the eye, do you want to surprise, do you want to shake things up?
When we filmed 'Tokyo Shuffle', we wanted an exaggerated, cartoonish feeling. This time we wanted something quite different, so we had consider how close to the lyrics we wanted to be. Personally, I tend to prefer to try to capture the same ambience in the video as is reflected in the lyrics, but not necessarily make a video that is a visualization of the song's words. I want the video to expand the experience, not limit it.
A warship is no doubt a dark subject matter, yet the video is – at least in my opinion – not bleak. The way we edited it, it's a mix of gravity and comedy. The latter a result of the absurdity of some of the events, and the fact that these men seem to be able to survive almost anything.
I do feel the video really suits the song. We had great fun working this video through, and I hope the audience appreciate it as well."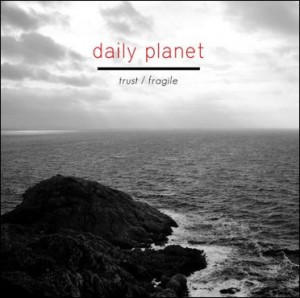 Out on March 19 is the comeback single of Swedish synthpop-duo Daily Planet (Johan Bäckström & Jarmo Ollila). "Trust/Fragile" is a 2-track single and is the first new release by the project since 1996. The band formed in 1994 and quickly became a name within the elecropop-scene. However, the band only released one album "The Tide" and two singles("Radioactive Love" and "Milky Way"), all on the legendary Energy Rekords. There was also a demo in 1998 which consisted of 5 tracks.
The band is currently working on an upcoming album to be released late summer/early autumn and they are confirmed to perform at Electronic Summer Festival taking place in Gothenburg at the end of August.
Band: Page
Song: Som ett skal
Album: Hemma
Video: Mark Kjahart Pettersson
Thanks to: Roth Händle V (Mattias Olsson), Anders Dahlgren & Page!
www.kjahart.se
Steelberry Clones are back with a brand new video and track called 'Deep down below'
SBC takes us on an analog underwater electronic music journey, in a contemporary electronica / synth setting.
The track will be available for free download on the upcoming electro compilation album: SWEDISH ELECTRO SCENE, released on December 15th 2013 For more information and download please visit their FB page:
https://www.facebook.com/pages/SWEDISH-ELECTRO-SCENE/142762312456997?ref=br_tf
Music: Steelberry Clones
Label: Stereoklang Produktion
More from the tribe around SBC:
https://soundcloud.com/t-h-e-c-a-v-e
Gear used on this track:
KORG microKORG
Arturia Minibrute
KORG Volca Beats
Kawai synth
KORG iMS20
Mixed, produced and mastered in Reason and Logic Pro
Copyright Stereoklang Produktion 2013
info@stereoklang.se
Video of 1st single from Swedish synthpop duo KAOS!
Photo by Mats From.
Former members of Code 64, Hasse Mattsson and Bjørn Marius Borg, have started a brand new project, Xenturion Prime. Xenturion Prime is according to the duo 'a musical hybrid, combining electronic industrial and synthpop with cutting edge EDM and epic orchestral soundscapes' aka 'Powersynth'.
Xenturion Prime will release their first single, "Rise", this fall through Progress Productions. In 2014 they will release their debut album, entitled "Mecha Rising".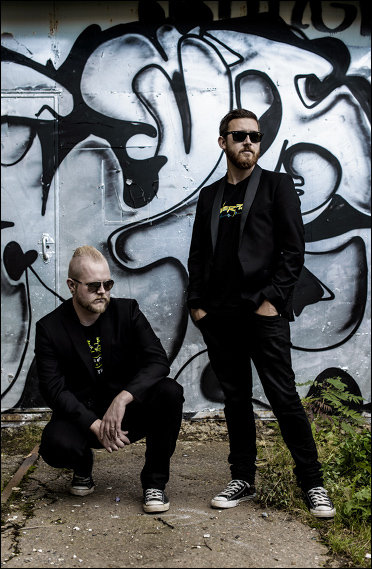 In related news, the band will perform at this year's Elektrostat festival which takes place in Oslo (NO) on October 4 & 5 at the Månefisken venue.
Dorit Chrysler AVALANCHE now available at:
12″:
Amazon: http://amzn.to/UPgyVy
Decks: http://bit.ly/ROIni8
Juno Records: http://bit.ly/SXNivA
digital:
iTunes: http://bit.ly/UPRVOk
Beatport: http://btprt.dj/S5tmdn
Juno Download: http://bit.ly/Q4MAjk
Whatpeopleplay: http://bit.ly/TTcncv
Traxsource: http://bit.ly/S5re56
Spotify: http://spoti.fi/UCblAj
Rdio: http://on.rdio.com/Wgax5q
Official music video for the Title Song of the EP "Avalanche" written & performed by Dorit Chrysler, produced and released by Anders Trentemøller on his label InMyRoom.
(www.hfn-music.com/inmyroom/www.facebook
­­.com/inmyroom.page)
The music video, conceived and directed by Martin de Thurah and Jesper Just, is their first collaboration and was shot in New York, shortly after hurricane "Sandy" had devastated the city. The video features Dorit Chrysler & Roxie Turner, placed in a disheveled apartment & unable to see.
Background video description:
This video isn't the best. I'm sleepy and I didn't even notice that the mixer channel with the DR-110 was panned to the side, so the drum machine is only on one channel. The rest of the video is just noodling with the synths, but I just wanted to put something out that showcased the sounds.
Roland SH-1000: synth bass
Roland Juno-60: synth strings
Boss DR-110: drum machine
Alesis Midiverb: reverb
In this video, the intro bars are crafted. At the end, the design advantages are also awkwardly presented.