"Tempelhof" by Electrosexual from the single "Tempelhof".
Download from iTunes now: http://smarturl.it/Tempelhof-Itunes
Video by Make It from Scratch
Directed by Guillaume Julien
Edited by Anna Santelli
Actors: René Carton, Franck Boss, Dimitri Viau
Tracklist Single: http://www.discogs.com/Electrosexual-…
1 Electrosexual – Tempelhof (Album Version)
2 Electrosexual – Tempelhof (David Carretta Remix)
3 Electrosexual – Crystal Flesh (Voxless)
FEEDBACK:
Laurent Garnier (It is what it is / Radio France)
Loving this — will play everywhere
The Hacker (Zone)
David Carretta Remix is Fantastic! Talented!
Acid Washed / Record Makers
Great Stuff
Alexander Robotnick
Great release
Slam / Soma Records, Slam Radio
will play
Hard Ton / Gigolo / Killekill
luv it a lot and Carretta Remix is HUGE!
Panteros 666 (Club Cheval / Bromance)
Fantastic! reminds me of Jam & Spoon
Christopher Kah (Gigolo)
I love Tempelhof Carretta remix
Equitant ( Black Montanas)
Love Love Love
Plastique De Rêve (Space Factory)
Full Support!
Bryan Zentz (Minus / Thoughtless / Portlandia)
Crystal flesh is really cool. great song title.
Pig & Dan (Cocoon)
Carretta remix is a bomb thanxs
Sasha Le Monnier (Stripped Digital / Classound Recordings)
David's remix for me, remind me of some of the early Jean M. Jarre works.
Tim Taylor / Missle 2.0
This is an instant hit for me.Great title as well…enjoying the vibe of the original mix and Crystal Flesh too. Song from the forthcoming 2014 album "Art Support Machine"
Connect With Electrosexual:
Website: http://www.electrosexual-official.com/
Facebook - http://www.facebook.com/LCTRSXUAL
Twitter - http://www.twitter.com/electrosexualTW
Bandcamp: http://electrosexual.bandcamp.com/
http://www.juno.co.uk/artists/Kat+Cha…
video by the29nov films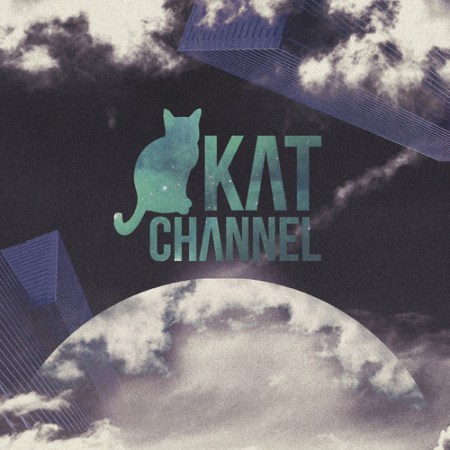 Download it here:
http://basicunitproductions.bandcamp.com/album/minimal-distraction
Enjoy
Nord Modular + Boss DR660 _________ Tascam 22-2
New electronic synth pop track from The Modifiers. Retrosonic sounds flavored with vintage vocoder vocals on the theme science and technology evolution.
Steelberry Clones are back with a brand new video and track called 'Deep down below'
SBC takes us on an analog underwater electronic music journey, in a contemporary electronica / synth setting.
The track will be available for free download on the upcoming electro compilation album: SWEDISH ELECTRO SCENE, released on December 15th 2013 For more information and download please visit their FB page:
https://www.facebook.com/pages/SWEDISH-ELECTRO-SCENE/142762312456997?ref=br_tf
Music: Steelberry Clones
Label: Stereoklang Produktion
More from the tribe around SBC:
https://soundcloud.com/t-h-e-c-a-v-e
Gear used on this track:
KORG microKORG
Arturia Minibrute
KORG Volca Beats
Kawai synth
KORG iMS20
Mixed, produced and mastered in Reason and Logic Pro
Copyright Stereoklang Produktion 2013
info@stereoklang.se
Some old-school Electronica with classic machines. Played and edited live (with errors!)
Taken from the European Splendour EP which includes a remix by David Lynch.
(c) 2013 Sugarcane Recordings iTunes: http://bit.ly/16YZczb
Vinyl and CD Available on Amazon: http://amzn.com/B00DJ4JSZM
There are people vanishing in this city.
Conceptually based on original 'Quiet Man' artwork by John Foxx.
Credits:
Editing, Filming & Direction – Karborn, Xavier Boivin, Michael Kinsella-Perks.
Assisted by – Daniel Mancini
Shadow Man – Xavier Boivin
Shadow Woman – Yani Foord
Shot on location in East London. Treatments to video material includes re filming through Trinitron broadcast monitors and tracing paper, among other special effects.
Many thanks to everyone involved.
www.karborn.com
The Synthetic Dream Foundation has just released a brand new music video for their track "Forever more (feat. Lauren Krothe)". The track is off of the bands most recent release, "Where drowned suns still glimmer" and showcases the dark and glitchy orchestral direction the band has been moving towards in the last several years.
The music video also highlights the visual direction the band has been moving towards for both music videos and live video that they map onto 3d surfaces during performances. The vocals are provided by singer/songwriter Lauren Krothe, who also just recently released her debut album "Child of Babylon", though you may also know her from her work with Panzer AG and Aesthetic Perfection.
As a compliment to the upcoming Double "A-Side" single "Rising Sky / Stardust", Juggernaut Media Group is delighted to unveil for the first time the world of Synthpop/Ambient crossover artist Christopher Gurney, recording as IIOIOIOII (Pronounced "I.O")
"Rising Sky" is taken from the forthcoming album "Sun", scheduled for a November release on Juggernaut Media Group.
https://www.facebook.com/IioIndustria…
music.juggernautservices.com
Promotional video for the retrospective 2008 studio album 'Pop Ghost'. Release Sept. 24th 2013. Crab Key Records