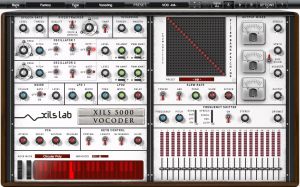 Xils-Lab has announced XILS Vocoder 5000, a new plug-in for Windows and Mac OS X offering an "Authentic Analog Vocoder simulation and beyond"
Features:
Authentic emulation of the most complex Analog Vocoder ever produced.
Organic and realistic sound with clear and understandable Vocoding.
Hundreds of MIDI automatable parameters.
Frequency Bands Pin Matrix, genuine analog oscillators, 0df Filters, Pitch Shifter.
The true sound of analog Vocoders, and much more.
Price: TBA. XILS Vocoder 5000 is expected to be released December 17th 2014.
Vocoder bonanza

Трек 10 с альбома "Robotmetrobot" (2003)
http://www.myspace.com/robotiband
Bitsonic has released Cannabis Vocoder, a free VST plug-in for Windows that can completely change the sound of your vocal track.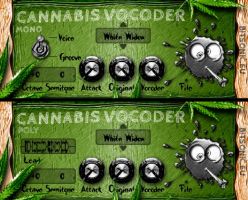 The mono version is a VST effect plug-in. Using the effect on the vocal track the software automatically tracks the tune of the vocal track, and calculates the pitch of the changed sound as well.
The poly version is a VST instrument plug-in, where you can load the vocal track into the software and using the MIDI channel you can create a polyphonic vocoder.
We take a look at the features of the Roland VT-3
Product info from Roland:
Aggressively processed vocals are common in electronic music today, but producing these effects easily and reproducing them live has been a challenge—until now. With the VT-3 Voice Transformer, you can smoothly alter pitch and formant in real time to introduce heavily processed vocal sounds into your studio tracks and stage performances with zero hassle. On top of that, the VT-3 looks great and works seamlessly with other products in the AIRA series.
- Create heavily processed vocal sounds in real time
- Smooth control with dedicated Pitch and Formant sliders
- Large dedicated Reverb and Mix Balance sliders
- Save three favorite settings for instant recall
- Connect an optional footswitch for additional control in live performances
- Pure green LEDs and brightly lit controls for great visibility
- Lightweight and durable construction for easy portability
- Standard XLR/TRS combo jack (with phantom power) and 1/8-inch mic jack (with plug-in power)
- Stereo outputs can be configured as separate mono wet/dry channels
- Built-in USB audio interface with loopback recording to overdub vocals on existing tracks
- Great for podcasts and live web streaming
- Powered by USB bus or included AC adapter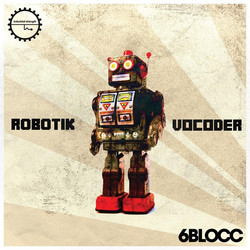 Industrial Strength Records has launched Robotik Vocoder, a sample pack by producer 6Blocc.
Master producer 6Blocc fires off another round ammo with 800 samples of pure vocoder madness. This Industrial Strength vocal pack is a one-stop sound source for red-hot robotic vocoder effects.

6Blocc Robotik Vocoder comes collect with short, medium, and long vocal phrases. All phrases were processed through the legendary Roland Vocoder, the machine that gained fame through antics in Electro and early West Coast Hip-Hop. From classic lines (we couldn't forget to drop the bass) to fresh new inventions of the vocal madmind, you'll find the words to carry the energy of your next production through any twist and turn.

These 24-bit, 44.1 kHz WAV files are ready to lock and load without a hitch. Hear them rip in any EDM, Electro, Techno, Trap, Hip-Hop and House production. We left plenty of headroom so you can add your own effects without maxing out the capacity for sheer craziness.
6Blocc Robotik Vocoder features
802 Vocal Samples (24-bit), 500 MB content in total.
Includes 51 Cities & Countries Vocal Samples, 71 Club Tools Vocals, 71 DnB Jungle Vocals, 32 DnB Jungle FX Vocals, 66 Dubstep Trap Vocals, 30 Dubstep Trap FX Vocals, 81 Electro Vocals, 28 Electro Fx Vocals, 93 Hardcore Techno Vocals, 37 Hardcore Techno FX Vocals, 127 House Funk Vocals, 81 House Funk FX Vocals, 33 Talking Synth Stabs.
The sample pack is available from Loopmasters for £19.95 GBP.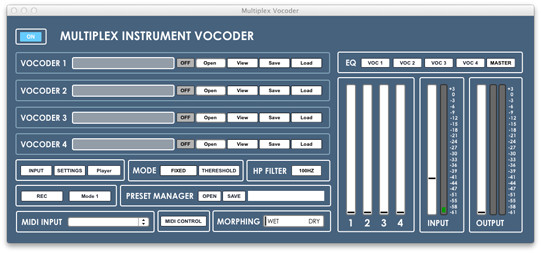 Audiomeals has introduced Multiplex Vocoder, a prototype audio app conceived for music production, live sets and audio post-production.
Multiplex Vocoder features four VST Vocoder modules where you can load any Virtual Instrument to design your final vocoder sound using from 1 to 4 vocoder sound sources. Optional 100Hz High Pass Filter at input stage.

Transform your favourite synthesisers into vocoders, send your voice to 4 vocoders simultaneously while recording the audio output, optional dry/wet recording mode. Each Vocoder features it`s own 3-band parametric equalizer.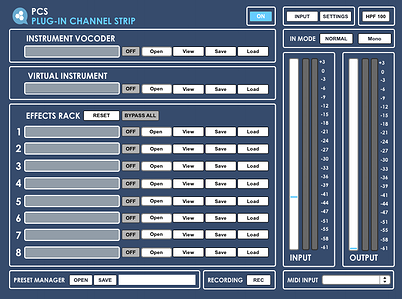 Multiplex Vocoder features
Optional 100Hz High Pass Filter at input stage.
Transform your favourite synthesisers into vocoders.
Send your voice to 4 vocoders simultaneously while recording the audio output.
Optional dry/wet recording mode.
Each Vocoder features its own 3-band parametric equalizer.
Input depending mode available. Each vocoder will be activated or deactivated depending the input level, you can set the threshold individually.
MIDI Learn mode. Control the app via your MIDI controller faders.
Multiplex Vococer is available to download for Mac (VST) at no cost until December 5th, 2013 (regular 5 EUR). Windows version is coming.
New electronic synth pop track from The Modifiers. Retrosonic sounds flavored with vintage vocoder vocals on the theme science and technology evolution.
Vintage gear demo of "70s Stringensemble Trilogy"
0.08 – 1.23 Roland VP-330 Vocoder Plus (1979)
1.24 – 2.32 Crumar Performer (1979)
2.33 – 3.53 Logan String Melody II (1979)
Used the special functions (human voices, brass filter, lfo, tone colour, chorus…) on the stringmachines.
bass: Moog Taurus 1 basspedal (1976)
drums: Keio Minipops Junior (1972)
recording: multitrack without midi
fx: a bit reverb and delay
Reversing the typical analysis/synthesis order to show off some alternative uses of fine band vocoding.
Novation has overhauled the vocoder on its flagship UltraNova hardware synthesizer. The free firmware update comes with 17 vocoder patches which are new to UltraNova, and is available, free of charge, to all UltraNova owners.
The UltraNova vocoder is a 12 band vocoder that can be fed by the included gooseneck microphone or other instruments via stereo line inputs. The overhauled vocoder algorithm improves the sound and performance of UltraNova's vocoder.
Other updated features include:
Separation and spread controls for moving the bands
Formant freeze
Adjustable band resonance and decay time
Vocoder runs at full bandwidth
Pricing and availability. The update for the UltraNova is available now, and free to all UltraNova owners, who can download the latest installer, which includes the firmware update, at this link. Additional free artist and sound-designer soundpacks – including banks from the original Supernova and Supernova II synths – available to download at this link.
UltraNova is a 'Nova' series analogue-modelling synthesizer with a powerful effects processor. It is a single-part synth taking the Supernova II synth engine, and "packing it" with the latest technology. The UltraNova now has features which include wavetable synthesis, more powerful filters, a software editor and a "revolutionary" new touch-sense performance mode.