November 12, 2015 · Posted in
Uncategorized
·
Comments Off

on MUTABLE INSTRUMENTS WARPS
WARPS VOCODER mode testing
July 5, 2015 · Posted in
Uncategorized
·
Comments Off

on Monty Python's Argument Sketch performed with two vintage speech synthesizers
Michael Palin is played by the Dectalk Express
(Perfect Paul modified to sound more like Stephen Hawking)
John Cleese is played by the Intex Talker
(Votrax SC-01A)
Communication with the speech synthesizers is done with CoolTerm:
http://freeware.the-meiers.org/
July 5, 2015 · Posted in
Uncategorized
·
Comments Off

on The Voder – Homer Dudley (Bell Labs) 1939
The Voder by Homer Dudley (Bell Telephone Laboratories, Murray Hill, New Jersey) was the first device that could generate continuous human speech electronically. The flowing composition of the many speech sounds had to be done manually in realtime on a special keyboard shown in this video.
In 1939, Alden P. Armagnac wrote in "Popular Science" about this speaking device: "He hasn't any mouth, lungs, or larynx—but he talks a blue streak. His name is Pedro the Voder, and you may see him in action at the New York and San Francisco world's fairs. His creation from vacuum tubes and electrical circuits, by Bell Telephone Laboratories engineers, crowns centuries of effort to duplicate the human voice.
To manufacture Pedro's conversation, his operator employs a keyboard like that of an old-fashioned parlor organ. Thirteen black and white keys, fingered one or more at a time, produce all the vowels and consonants of speech. Another key regulates the loudness of the synthetic voice, which comes from a loudspeaker. A foot pedal varies the inflection meanwhile, so that the same sentence may state a fact or ask a question. About a year's practice enables an operator to make Pedro talk glibly."
And the "Time" wrote on January 16th, 1939: "The Bell Telephone demonstrators took pains to make it clear that Voder does not reproduce speech, like a telephone receiver or loudspeaker. It originates speech at the touch of an operator, synthesizing sounds to form words. The men who built it were able to do so because in their telephone researches they had made a close study of how speech sounds are made by the human larynx, mouth, breath, tongue, teeth and lips. With electrical filters, attenuators, frequency changers, etc. they found that they could produce 23 basic sounds; that intelligible speech could be synthesized from various combinations of these sounds, controlled by a skilled operator manipulating a keyboard and foot pedal.
The machine's possible sound combinations are so various that Voder can imitate the inflections, overtones and shading of human diction. By altering pitch it can change from a man's voice to a woman's or a child's. It can mimic animal sounds, locomotive whistles, the noise of an airplane engine. Since the fluent production of speech on a keyboard is not so simple as pounding a typewriter, Bell Telephone picked 24 of the cleverest telephone operators from 300 candidates, gave them about twelve months' intensive training as Voder operators. Like concert pianists, they have to keep in trim by practicing several hours a day. The most difficult speech component they must coax out of Voder, and the one that sounds least natural, is the letter l. When someone at last week's demonstration asked for the words 'Bell Telephone', they came out something like 'Behrw Tehwephone'."
The Voder was to some extent a by-product of the Vocoder, as S. Millman stated it: "In conceiving the vocoder, Dudley recognized the carrier nature of speech. He observed that the speech signal is formed by modulating (with the slowly changing vocal resonances) the spectral shape of the sound produced by vocal sources. The vocal sound sources may be periodic, as produced by vocal cord vibration, or aperiodic, as produced by turbulent airflow at a constriction.
The modulations in shape of the speech spectrum could, therefore, be measured in terms of the relative energy in contiguous filter bands, and the periodic (voiced) or aperiodic (unvoiced) sources could be characterized by a 'pitch' detector (a frequency meter). The signal could be reconstituted (synthesized) from these data by allowing to amplitude modulate the respective outputs of an identical filter bank which was excited by either a periodic pulse source or a noise source."
M. D. Fagen, S. Millman, Amos E. Joel, G. E. Schindler, A History of Engineering and Science in the Bell System: Communications sciences (1925-1980), Vol. 5, Bell Telephone Laboratories, inc, p. 101 f.
January 31, 2015 · Posted in
Uncategorized
·
Comments Off

on New vocoder sounds for Electra2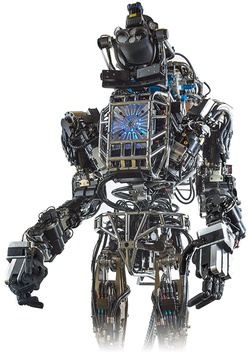 Tone2 has announced the release of the Vocoder Soundset, a collection of vocoder presets for the Electra2 synthesizer instrument.
The vocoder soundset offers 200 impressive vocoder presets ranging from playable vocal phrases to robotic chants, organic vocal synths and droidic drum grooves. It takes advantage of the powerful speech synthesis possibilities and the excellent vocoder module that Electra2 offers.
Vocoder Soundset features
200 superb presets created by an expert.
Comfortable installation.
Perfect integration into the user interface.
All sounds are properly programmed – they are 'not just samples'. This gives you the complete dynamic range, a lot more expression and the highest possible sound quality.
Focus on the new features that Electra2 introduced (requires v2.0 or newer).
Most sounds automatically sync to the BPM.
Vocal chants can be can be played as a single note, melody or chord.
Many patches can be 'morphed' with the modwheel.
The soundset is available for purchase for 39 EUR.
December 24, 2014 · Posted in
Uncategorized
·
Comments Off

on Vocoder 5000 – new software vocoder, for Mac & Windows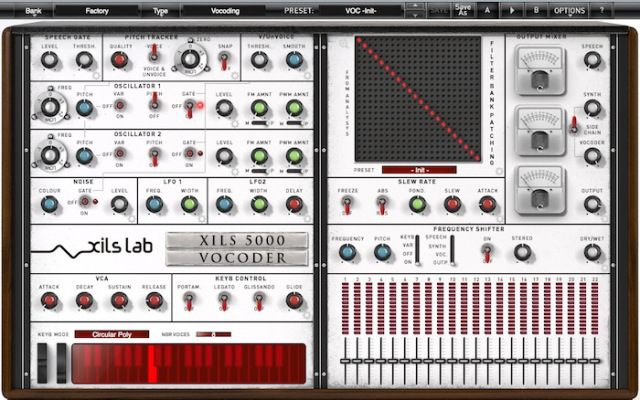 XILS-Lab has introduced Vocoder 5000 – a new software vocoder, for Mac & Windows.
Vocoder 5000 is inspired by the EMS Flagship Vocoder ( EMS 5000 -1976, one of the most complex and powerful analog vocoders ever built). 
Features:
Authentic emulation of the most complex Analog Vocoder ever produced
Organic and realistic sound with clear and understandable Vocoding
Hundreds of midi automatable parameters
Frequency Bands Pin Matrix, genuine analog oscillators, 0df Filters, Pitch Shifter
The 'true sound of analog Vocoders'
Audio demos are available at the XILS-Lab site.
Vocoder 5000 is available now. From December 23th and January 17th, it will be priced at 99€. After January 17th, 2015, it will be 149€.
December 10, 2014 · Posted in
Uncategorized
·
Comments Off

on XILS Vocoder 500 – Authentic Analog Vocoder simulation and beyond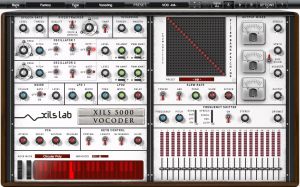 Xils-Lab has announced XILS Vocoder 5000, a new plug-in for Windows and Mac OS X offering an "Authentic Analog Vocoder simulation and beyond"
Features:
Authentic emulation of the most complex Analog Vocoder ever produced.
Organic and realistic sound with clear and understandable Vocoding.
Hundreds of MIDI automatable parameters.
Frequency Bands Pin Matrix, genuine analog oscillators, 0df Filters, Pitch Shifter.
The true sound of analog Vocoders, and much more.
Price: TBA. XILS Vocoder 5000 is expected to be released December 17th 2014.
July 19, 2014 · Posted in
Uncategorized
·
Comments Off

on Роботы performing Robotmetrobot
Vocoder bonanza

Трек 10 с альбома "Robotmetrobot" (2003)
http://www.myspace.com/robotiband
June 17, 2014 · Posted in
Uncategorized
·
Comments Off

on Bitsonic Cannabis Vocoder
Bitsonic has released Cannabis Vocoder, a free VST plug-in for Windows that can completely change the sound of your vocal track.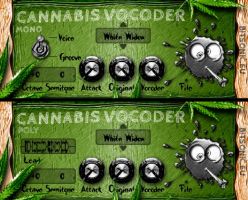 The mono version is a VST effect plug-in. Using the effect on the vocal track the software automatically tracks the tune of the vocal track, and calculates the pitch of the changed sound as well.
The poly version is a VST instrument plug-in, where you can load the vocal track into the software and using the MIDI channel you can create a polyphonic vocoder.
March 19, 2014 · Posted in
Uncategorized
·
Comments Off

on Roland VT-3 Vocoder Demonstration
We take a look at the features of the Roland VT-3
Product info from Roland:
Aggressively processed vocals are common in electronic music today, but producing these effects easily and reproducing them live has been a challenge—until now. With the VT-3 Voice Transformer, you can smoothly alter pitch and formant in real time to introduce heavily processed vocal sounds into your studio tracks and stage performances with zero hassle. On top of that, the VT-3 looks great and works seamlessly with other products in the AIRA series.
– Create heavily processed vocal sounds in real time
– Smooth control with dedicated Pitch and Formant sliders
– Large dedicated Reverb and Mix Balance sliders
– Save three favorite settings for instant recall
– Connect an optional footswitch for additional control in live performances
– Pure green LEDs and brightly lit controls for great visibility
– Lightweight and durable construction for easy portability
– Standard XLR/TRS combo jack (with phantom power) and 1/8-inch mic jack (with plug-in power)
– Stereo outputs can be configured as separate mono wet/dry channels
– Built-in USB audio interface with loopback recording to overdub vocals on existing tracks
– Great for podcasts and live web streaming
– Powered by USB bus or included AC adapter
December 12, 2013 · Posted in
Uncategorized
·
Comments Off

on Robotik Vocoder – 800 samples of pure vocoder madness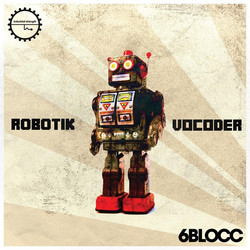 Industrial Strength Records has launched Robotik Vocoder, a sample pack by producer 6Blocc.
Master producer 6Blocc fires off another round ammo with 800 samples of pure vocoder madness. This Industrial Strength vocal pack is a one-stop sound source for red-hot robotic vocoder effects.

6Blocc Robotik Vocoder comes collect with short, medium, and long vocal phrases. All phrases were processed through the legendary Roland Vocoder, the machine that gained fame through antics in Electro and early West Coast Hip-Hop. From classic lines (we couldn't forget to drop the bass) to fresh new inventions of the vocal madmind, you'll find the words to carry the energy of your next production through any twist and turn.

These 24-bit, 44.1 kHz WAV files are ready to lock and load without a hitch. Hear them rip in any EDM, Electro, Techno, Trap, Hip-Hop and House production. We left plenty of headroom so you can add your own effects without maxing out the capacity for sheer craziness.
6Blocc Robotik Vocoder features
802 Vocal Samples (24-bit), 500 MB content in total.
Includes 51 Cities & Countries Vocal Samples, 71 Club Tools Vocals, 71 DnB Jungle Vocals, 32 DnB Jungle FX Vocals, 66 Dubstep Trap Vocals, 30 Dubstep Trap FX Vocals, 81 Electro Vocals, 28 Electro Fx Vocals, 93 Hardcore Techno Vocals, 37 Hardcore Techno FX Vocals, 127 House Funk Vocals, 81 House Funk FX Vocals, 33 Talking Synth Stabs.
The sample pack is available from Loopmasters for £19.95 GBP.