64 presets for Roland System-1 available on: http://www.albaecstasy.ro/roland-syst…
100 presets in 47 programs for Korg Radias, 32% OFF:
http://www.albaecstasy.ro/korg-radias/
100 presets divided in 47 programs: crazy & atmospheric pads, deep basses and sweet leads, fast sequencers & arpeggiators, drums included. 100% royalty free!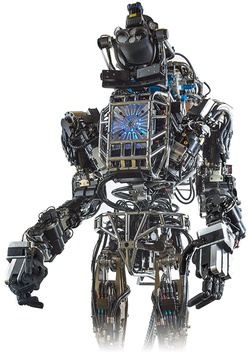 Tone2 has announced the release of the Vocoder Soundset, a collection of vocoder presets for the Electra2 synthesizer instrument.
The vocoder soundset offers 200 impressive vocoder presets ranging from playable vocal phrases to robotic chants, organic vocal synths and droidic drum grooves. It takes advantage of the powerful speech synthesis possibilities and the excellent vocoder module that Electra2 offers.
Vocoder Soundset features
200 superb presets created by an expert.
Comfortable installation.
Perfect integration into the user interface.
All sounds are properly programmed – they are 'not just samples'. This gives you the complete dynamic range, a lot more expression and the highest possible sound quality.
Focus on the new features that Electra2 introduced (requires v2.0 or newer).
Most sounds automatically sync to the BPM.
Vocal chants can be can be played as a single note, melody or chord.
Many patches can be 'morphed' with the modwheel.
The soundset is available for purchase for 39 EUR.
New preset collection of 26 presets for IOS Synth Laplace
Available for donation
2 USD = Preset collection
3 USD + = Preset Collection + FB-01 Sample Library with Kontakt 5 Mapped and other samplers also (46 instruments) (6.99 Pounds)
Payment here http://www.patreon.com/synthanatomy and than sending a confirmation to synthanatomynews@gmail.com
Demo of some sounds from the above mentioned sound set. With this pack I tried to get closer to the sound of an analogue synth. Of course, a VA can replace an analogue, but if you already own a NL3, you can try make it sounds like an analogue synth. Please ignore the sound that get stacked on the background, sometimes my Logic Pro is having fun sending MIDI signals (I noticed only after I finished the demo.
Presets can be found at: http://www.albaecstasy.ro/nord-lead-3…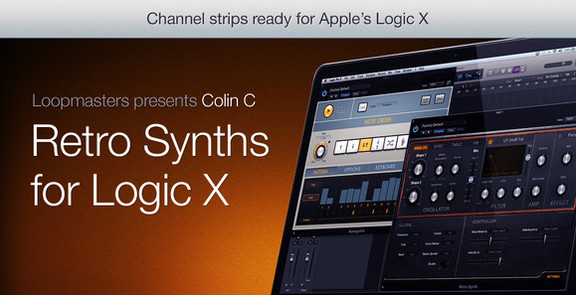 Loopmasters has released Retro Synths for Logic X, a new collection of Logic X synth presets and mix ready channel strips by Colin C.
Essential Retro Synth is a brand new collection of 100 synth presets and 50 bonus channel strips tailor made by Logic expert Colin C which showcases a broad range of rich, lively tones perfect for all electronic producers working within the Logic X environment wanting to get the most from the Retro Synth plugin that come bundled with Logic X.

"Retro Synth" is a powerful new software plugin included with the Logic X package that aims to emulate the synthesis types and sounds of legendary synthesizers from Yamaha, Moog and Korg. With four unique operating modes of synthesis including Analog, Sync, Wave Table and Frequency Modulation, Retro Synth is capable of a huge palette of sounds ranging from classic warm analogue tones to loud digital crunchiness and everything inbetween.

Within these 100 presets you'll find Deep and Warm Basses, Elegant Leads, Rich Evolving Pads, and Killer FX including white noise risers, tonal twists suitable for many electronic productions including Deep House, Drum and Bass, EDM, House and Ambient.

Also included are 50 bonus Channel Strip settings, complete signal processing designed by Colin C. who's been mixing and engineering music with Logic Pro for nearly a decade, and boasts credits to not only numerous EDM labels, but also TV and Film including NBC, FOX, Showtime and Lionsgate Films.
The Retro Synths pack is available for purchase for £19.95 GBP.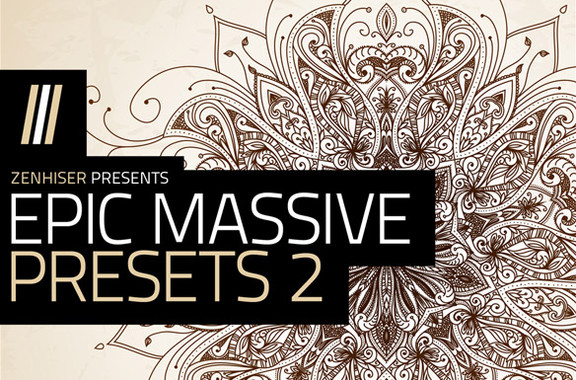 Zenhiser has launched Epic Massive Presets 2, a soundset featuring 100+ presets for Native Instruments Massive.
It's time again to supercharge your Massive synth with another awesome collection of presets designed exclusively by Zenhiser. Just like the first pack in the series 'Epic Massive Presets 2' covers nearly all the key genres in dance music, House, Techno, Minimal, Tech House, EDM, Trance, Progressive House, Drum & Bass, Chilled, Funk and anything in between. This Massive preset pack is truly innovative, not only does it have an array of synth sounds you haven't used or heard before but also the inclusion of essential macro controls makes controlling these preset sounds an absolute breeze.

'Epic Massive Presets 2' is the complete collection of Massive presets any producer must have, it will become the epicentre of your studio sounds. And if you're a fan of the first pack you're truly gonna love 'Epic Massive Presets 2'.
The soundset is available for purchase for $30 AUD.
Reveal Sound has introduced Industrial Universe, a soundset featuring 50 presets by Vi Ta Lee & Dark Like Hell Records for the Spire synthesizer.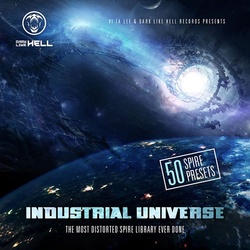 The most distorted spire library ever done. Smashing industrial sounds will take your productions to new levels of your imagination.

Use it for industrial / techno / hardcore / hardstyle / and all other electronic genres.
Add a little bit of darkness to your film score or even some evil to your band's next track.
The soundset is available from Reveal Sound for 10 EUR / $13.50 USD excl. 19% VAT for EU.
Info :https://www.facebook.com/darklikehell
Sunsine Audio is pleased to announce the release of Semester – 64 new presets for Arturia iSEM and SEM.
This release features thick leads, basses, creamy pads, keys and tricky arpeggios. In addition organ, brass, strings, percussion, synth patches and sequences are included as well.
Semester utilizes all the knowledge and insight gained from my personal experience beta testing iSEM with the Arturia and Tempo Rubato teams.
Contains:
• 14 Arps
• 10 Basses
• 1 Brass
• 2 FX
• 8 Keys
• 11 Leads
• 3 Organs
• 5 Pads
• 2 Precussion
• 2 Sequences
• 4 Strings
• 2 Synth
Format:
• 64 Presets for iSEM and SEM
• 1 Bank (.obsx file)
• Easy Installation Instructions
Price: $2.49
Product link – www.sunsineaudio.com/Semester-046.htm
64 new patches made by Alba Ecstasy for MoPho. The presets are compatible with MoPho, MoPho SE, Tetra & Prophet. The pack contains: drums, basses, leads, arpeggiators and sequencers. 100% royalty free!
Before you buy it, please download the free pack made on MoPho and test it!
Store link: http://www.albaecstasy.ro/mopho-tetra…