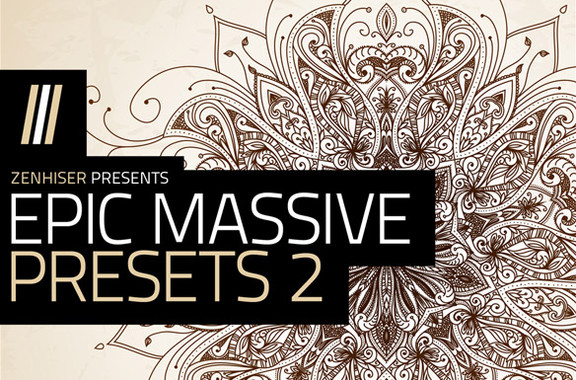 Zenhiser has launched Epic Massive Presets 2, a soundset featuring 100+ presets for Native Instruments Massive.
It's time again to supercharge your Massive synth with another awesome collection of presets designed exclusively by Zenhiser. Just like the first pack in the series 'Epic Massive Presets 2' covers nearly all the key genres in dance music, House, Techno, Minimal, Tech House, EDM, Trance, Progressive House, Drum & Bass, Chilled, Funk and anything in between. This Massive preset pack is truly innovative, not only does it have an array of synth sounds you haven't used or heard before but also the inclusion of essential macro controls makes controlling these preset sounds an absolute breeze.

'Epic Massive Presets 2' is the complete collection of Massive presets any producer must have, it will become the epicentre of your studio sounds. And if you're a fan of the first pack you're truly gonna love 'Epic Massive Presets 2'.
The soundset is available for purchase for $30 AUD.
Reveal Sound has introduced Industrial Universe, a soundset featuring 50 presets by Vi Ta Lee & Dark Like Hell Records for the Spire synthesizer.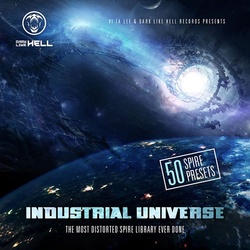 The most distorted spire library ever done. Smashing industrial sounds will take your productions to new levels of your imagination.

Use it for industrial / techno / hardcore / hardstyle / and all other electronic genres.
Add a little bit of darkness to your film score or even some evil to your band's next track.
The soundset is available from Reveal Sound for 10 EUR / $13.50 USD excl. 19% VAT for EU.
Info :https://www.facebook.com/darklikehell
Sunsine Audio is pleased to announce the release of Semester – 64 new presets for Arturia iSEM and SEM.
This release features thick leads, basses, creamy pads, keys and tricky arpeggios. In addition organ, brass, strings, percussion, synth patches and sequences are included as well.
Semester utilizes all the knowledge and insight gained from my personal experience beta testing iSEM with the Arturia and Tempo Rubato teams.
Contains:
• 14 Arps
• 10 Basses
• 1 Brass
• 2 FX
• 8 Keys
• 11 Leads
• 3 Organs
• 5 Pads
• 2 Precussion
• 2 Sequences
• 4 Strings
• 2 Synth
Format:
• 64 Presets for iSEM and SEM
• 1 Bank (.obsx file)
• Easy Installation Instructions
Price: $2.49
Product link – www.sunsineaudio.com/Semester-046.htm
64 new patches made by Alba Ecstasy for MoPho. The presets are compatible with MoPho, MoPho SE, Tetra & Prophet. The pack contains: drums, basses, leads, arpeggiators and sequencers. 100% royalty free!
Before you buy it, please download the free pack made on MoPho and test it!
Store link: http://www.albaecstasy.ro/mopho-tetra…
Alba Ecstasy has released a new sound library for theNovation Bass Station II, details below:
87 presets for Novation Bass Station. Demo: all sounds are coming from Novation – The New Vintage pack.
Click here: http://www.albaecstasy.ro/novation/
Delay & Reverb from Ableton.
Alba Ecstasy
2 Complete new sound-banks for Korg PolySix.
The PolySix is a classic and Korg did a great job of porting it to the PolySix software version.
The PolySix stands as one of the most authentic hardware
emulations ever made which so many recent synths attempt to emulate.
The presets heard in this video are from the new collection called, "Cold Fusion".
These presets are designed to bring out the classic hardware sound from the original Korg PolySix.
Included in this collection are:
Classic style Apegs
Extremely Fat basses
Vintage and very warm pads.
Unique synth FX reminiscent of the electronic period that the PolySix was released in.
Leads
More
The Korg PolySix software version is one of those, "best kept secrets".
This is partly due to the fact that it was initially released with so few presets.
VintageSynthPads.com has released this collection with the original Korg PolySix hardware in mind.
The presets are very analog, warm and fat, not to mention affordable.
Be sure to check them out.
50 presets for Arturia SEM V virtual synthesizer. Make sure you check out what Modulation wheel does with all patches!
Buy this soundbank at www.mulperi.net
We start with a great demo of the Yamaha CS80 illustrating how Vangelis used presets for many of his signature sounds, music for free – NJ White AKA Whitey lets of steam about an approach from Betty TV, Cassette documentary in the making and finally the panel is split on news of the new Yamaha Tyros 5.
Alba Ecstasy has released a new 'analog' style patch library for the Korg MicroKorg.
Here's what he has to say about the Analog MicroKorg sound library:
It's time to improve your MicroKorg!
96 ANALOG style presets by Alba Ecstasy, containing powerful & phat basses, rhythms , leads, arps, pads.
MicroKorg is not an analog synth – but now, it can sound like one!
Track composed (just a jam) using only presets made by Alba Ecstasy.
You can find the packs right here: http://goo.gl/Eg4I08
The drums are from the "71 presets" pack.
71 patches for Thor – compatible with Thor for iPad and Reason 4 and up. 100% royalty free! The patches will be sent via e-mail. After you made the payment, the pack is sent via e-mail within max. 24 hours (also check spam).  For iPad, the Thor patches can be loaded only via iTunes.