Alba Ecstasy has released a new sound library for theNovation Bass Station II, details below:
87 presets for Novation Bass Station. Demo: all sounds are coming from Novation – The New Vintage pack.
Click here: http://www.albaecstasy.ro/novation/
Delay & Reverb from Ableton.
Alba Ecstasy
2 Complete new sound-banks for Korg PolySix.
The PolySix is a classic and Korg did a great job of porting it to the PolySix software version.
The PolySix stands as one of the most authentic hardware
emulations ever made which so many recent synths attempt to emulate.
The presets heard in this video are from the new collection called, "Cold Fusion".
These presets are designed to bring out the classic hardware sound from the original Korg PolySix.
Included in this collection are:
Classic style Apegs
Extremely Fat basses
Vintage and very warm pads.
Unique synth FX reminiscent of the electronic period that the PolySix was released in.
Leads
More
The Korg PolySix software version is one of those, "best kept secrets".
This is partly due to the fact that it was initially released with so few presets.
VintageSynthPads.com has released this collection with the original Korg PolySix hardware in mind.
The presets are very analog, warm and fat, not to mention affordable.
Be sure to check them out.
50 presets for Arturia SEM V virtual synthesizer. Make sure you check out what Modulation wheel does with all patches!
Buy this soundbank at www.mulperi.net
We start with a great demo of the Yamaha CS80 illustrating how Vangelis used presets for many of his signature sounds, music for free – NJ White AKA Whitey lets of steam about an approach from Betty TV, Cassette documentary in the making and finally the panel is split on news of the new Yamaha Tyros 5.
Alba Ecstasy has released a new 'analog' style patch library for the Korg MicroKorg.
Here's what he has to say about the Analog MicroKorg sound library:
It's time to improve your MicroKorg!
96 ANALOG style presets by Alba Ecstasy, containing powerful & phat basses, rhythms , leads, arps, pads.
MicroKorg is not an analog synth – but now, it can sound like one!
Track composed (just a jam) using only presets made by Alba Ecstasy.
You can find the packs right here: http://goo.gl/Eg4I08
The drums are from the "71 presets" pack.
71 patches for Thor – compatible with Thor for iPad and Reason 4 and up. 100% royalty free! The patches will be sent via e-mail. After you made the payment, the pack is sent via e-mail within max. 24 hours (also check spam).  For iPad, the Thor patches can be loaded only via iTunes.
A quick information video of a new bank of sounds, inspired by the Minimoog.
It is such a classic design and sound that is still sought after today. Casio's XW-P1 and XW-G1 while being a digital synthesizers can do a pretty remarkable job of mimicking those classic Moog sounds. The Minimoog had 3 oscillators plus a noise generator and although the XW has a 4th oscillator in its Solo Synth engine – all of these sounds were crafted with the original in mind. A set of 10 Leads and basses, the specialties of the Minimoog. Separate versions above for the XW-P1 and XW-G1.
Downloadable at www.casiomusicforums.com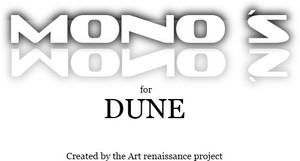 The Art Renaissance Project has announced the release of MoNo's, a new full soundset for the DUNE virtual synthesizer instrument by Synapse Audio.
128 brand new presets. This time we offer just lead sounds to start jamming at once.

Sometimes things have to be easy. Sometimes we love the things simple. And this time you will have this with this soundset. Course this time it is all MONO.

You would not believe how a mono DUNE sound can rock you. Have it easy, and now have it MONO:)
The soundset is available to purchase for the introductory price of 18 EUR for 1 week (regular 21 EUR). A free demo bank with 40 patches is available to download.

Minimal System Instruments has released Glue Compressor: Drum Mixing, a collection of 42 presets for the Glue compressor in Ableton Live 9.
Glue Compressor: Drum Mixing is the first pack Minimal System have produced for Ableton Live 9, more specifically the fantastic new Glue Compressor. This plugin is designed to, as the name suggests "glue" your buss or master mixes together to create a more uniform sound much like the famous SSL Buss Compressor.

This new preset pack is designed for use on drum busses only and includes 42 presets crafted by our in house mixing and mastering expert. Covering all aspects of drum mixing this pack provides everything needed to get your drums sounding polished.
The presets pack costs £4.99 GBP.
'synthway' has shared a teaser of upcoming presets for the Sub Phatty:
Just a little sample of the 32 presets programmed for the Sub Phatty Editor v0.94. I don't know if all sounds will be included, but I shared them with Amos from Moog Music.
TBdriv3
Sweet Meow
Drive N Sync
Lady in the Wind
False Echoes
Singing Sync
Cyclodrone
Delicate Horn