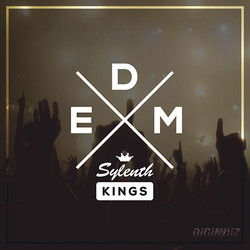 Diginoiz has announced the release of EDM Sylenth Kings, a collection of 65 patches for the Sylenth1 synthesizer instrument by Lennar Digital.
Inspired by the greatest Edm artists like: Hardwell, Avicii, Nicky Romero, Armin Van Buuren, Tiesto , Skrillex, Swedish House Mafia, Afrojack and many more. Made to give You full possibility of creating Your own melodies, sounds and songs!

All You need is the most popular and probably best vst instrument – Sylenth1, Your creativity and our 'Edm Sylenth Kings' package! You will find here 65 great sounding Sylenth1 prests in one fxb file, ready to be imported to Your Sylenth instrument. All in the EDM genre, ready to create the best tracks in You carrier!
EDM Sylenth Kings features
65 presets for Sylenth1 by Lennar Digital.
Includes Bass Synths (14), Chords (10), Drum (5), Fx Sounds (6), Leads (15), Plucks (15).
Requires Sylenth1 v 2.21 or higher.
The soundset costs 20 EUR.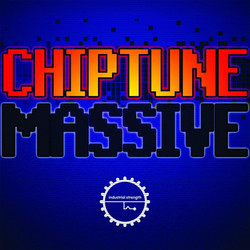 Industrial Strength has launched Chiptune Massive, a sound library featuring loops, samples, and patches for the Massive & FM8 synthesizer instruments by Native Instruments.
Our new collection was made from the ground up to provide you with a truly unique selection of quirky 24 Bit audio samples and game ready patches for Ni Massive and NI Fm-8. (Included in the Main Pack Only)

This pack is a one stop shop for sequences that you can play by just hitting one key on your midi keyboard Controller while using Ni Massive. Yes, all your favorite sounding old school video game style sequences all at just one finger tip.

We even thru in over 200 Chiptune Audio files and a dope set of Growls, Wobbles and Leads for you to rip apart. Each sample has loads of head room for you to rework and really use with your own Fx. Everything you here in the demo is in the pack and way more.
Chiptune Massive features
1.37GB content, 24 bit quality.
70 NI Massive Presets, 31 NI FM-8 Presets.
244 Apple Loops.
Includes 137 Chiptune Loops, 119 Drum Loops, 119 High Hat Loops, 25 Chiptune Bass Loops, 117 Chiptune Vocals, 24 Speak n Spell Vocals, 86 Bass Shots, 41 Mettel Synsonics Drums, 9 Virus TI Drums, 52 MT-52 Shots, 39 Casio Cz 101 Samples, 62 Moog Perc Shots, 11 Moog Fx, 60 Moog Lazors, 18 Long Moog Fx, 24 Moog White Noise Fx, 5 Edm Claps, 5 Edm Kicks, 10 Blips, 10 Closed Hats, 30 Kick Drums, 10 Open Hats, 20 Snare Drums, 26 ISR Fx.
7 Ni Battery 4 Kits, 1 Mattel NI Battery 4 Kit, 2 ISR Battery 4 Kits (96 Additional Samples), 1 Maschine Kit.
The sound pack is available to purchase for £24.95 GBP.
This is a very rough and spontaneous journey discovering the many faces of a single Easel patch. the slider can sometimes take it into a whole other place. excuse the hand held camera and more audio from said camera
A few multi patches on the Oberheim Matrix-12
Oberheim's Matrix 12 is a legendary analog synthesizer from the mid-eighties that is still the king of analog sounds. One of the fattest, roundest, pleasantly analog synthesizers around! It's long been known for creating some of the thickest and best analog pads, sweeps, buzzes, basses and textures. It features Matrix Modulation for extremely wild virtual patching for almost unlimited range of sounds and modulation capabilities!
The Matrix 12 is similar to the Xpander and the lighter Matrix 6. But the Matrix 12 is much fatter and more programmable than either. Every control can have an effect on some other parameter thanks to Oberheim's flexible design. For example, there are 15 types of LFOs and VCAs per voice! And there's plenty of diagrams drawn out on the front panel of the synth to help you figure out some signal routing. This is not a synth for the beginner.
Track composed (just a jam) using only presets made by Alba Ecstasy.
You can find the packs right here: http://goo.gl/Eg4I08
The drums are from the "71 presets" pack.
71 patches for Thor – compatible with Thor for iPad and Reason 4 and up. 100% royalty free! The patches will be sent via e-mail. After you made the payment, the pack is sent via e-mail within max. 24 hours (also check spam).  For iPad, the Thor patches can be loaded only via iTunes.
Nave Essentials – with over 160 patches for Waldorf Nave.
All sounds played with the iPad 3 running Waldorf Nave and the sound set "Nave Essentials". Used Drum loops = demo content of Easy Sounds.
More infos: www.app-sound.com
Quick demo of the patches in the "Lead" category posted at elektron.se, the authors own opinions of the patches below:
"None of these sound very useful for my uses but I thought someone may like to hear them. For most patches I play a few keys and then adjust the mod wheel and pitch bend to see what effect – if any – has been programmed."
Moog's Source was their first to offer patch memory storage as well as some other new features. It boasted 16 memory locations so you could finally save and recall your synth patches. A casette-tape jack was also implemented to transfer your patches to and from an external tape and free up the on-board memory for additional new patches. But in an effort to modernize with the eighties, the Moog had replaced all buttons, knobs and sliders with flat-panel membrane buttons and a single data-wheel assignment format. At the time, this may have seemed far-out, but in all actuality it is the Source's downfall.
Parameters are edited not with hands-on sliders and knobs but by assigning a selected parameter to the dedicated data wheel. This is very tedious and does not allow for true hands-on tweaking during performances nor can you adjust different parameters simultaneously or while playing. These days, the membrane buttons don't always seem to work quite right either. However, those famous monophonic Moog sounds are still inside this synth which has two fat analog oscillators and the legendary 24 dB Moog filter.
The factory patches of the Moog Source, classic mono from 1981
0:10 Program 01 – LEAD 1
0:32 Program 02 – LEAD 2
1:00 Program 03 – HORN
1:31 Program 04 – FLUTE
2:04 Program 05 – CLAV BASS
2:24 Program 06 – VIBES
2:46 Program 07 – STRING BASS
3:07 Program 08 – HARPSICHORD
3:30 Program 09 – ORGAN
4:05 Program 10 – TRILL VOICE
4:54 Program 11 – TAURUS
5:36 Program 12 – SYNTHEVOX
6:29 Program 13 – SAX
6:55 Program 14 – WIND
7:22 Program 15 – SNARE DRUM
7:40 Program 16 – Bonus – modern Electro House synth sound
The JD-800 is Roland's answer to half a decade of hard-to-program synthesizers. Covered in sliders that act as dedicated editors just like a classic analog synth, the JD-800 is an extremely programmable and hands-on digital synthesizer. It is also an interesting and great sounding digital synth with incredible flexibility and control. Internal ROM based waveforms are combined to build your sounds. The sounds are based on Roland's D-50, but updated for the nineties with multimode filters – uncommon but welcome at the time.
The JD-800 came in a tough metal case capped off on the sides with large plastic covers. Programming may be a little too flexible for some users, but once you know what you're doing with it, almost any sound you can dream up can be dialed in and stored.
Selection of pads made on the Alesis A6 Andromeda analog synthesizer, full details below:
All patches played use all the 16-voices A6 can offer simultaneously.. No processing, just straight output from the A6. YouTube conversion kills the high-resolving analog sound quality and fatness, but hopefully this gives you a glimpse into the A6 inner life… All played are Alesis factory patches. I've only had the synth for a couple of days now so just barely scratching the surface of it – here's a proof that even with the much-chriticized factory banks you can make some good sounds. Use the "HD" quality mode button below to get the most out of it.
If anyone wonders, some pictures on the background are from our own Milkyway's massive cosmic neighbour Messier's catalog M31 Andromeda galaxy, one of the few galaxies that has blue-shift instead of red-shift like all other galaxies we see, meaning it comes towards us and with the "locked" gravitational pull our Milkyway Galaxy will collide and merge with the bigger brother Andromeda in a very distant future, forming a new galaxy. Hopefully the Solar system will not be thrown out into the vast emptyness of space or sucked into a black-hole due to the viscous gravitational play during the merging. The name for the synth is inspired from Andromeda – and I would say it's a very fitting name for it