This video series shows some of our favorite factory patches from the JD-Xa. More in-depth demos coming soon!
A consumer level DX synth that sounds just like the DX100 – thin and brittle. Following the DX model this synth also uses FM synthesis which is difficult to master. You will need to program this synth to get better sounds because the presets are only moderately useful. It's capable of a good string, bass and droney-pad sound as well as industrial sound-effects and metallic like sounds.
Still it makes a better option than a DX27 or DX100 because it has the capability of layers and splitting the keyboard and there is a chorus effect. Portamento and a Unison Mono-Mode are also nice features for screaming lead synth performances. For a cheaper source of DX sounds with moderate programmability, check out the DX21

Wave Alchemy has launched Massive Bass Music, a collection of patches for the Massive synthesizer instrument by Native Instruments.
Fusing speaker-shaking subs, bouncy Garage-House bass, morphing growls and twisted DnB reeses with deep expressive chords, hard-hitting stabs, gritty house organs and lush pads, Bass Music delivers 118 creatively programmed preset patches for Native Instruments' Massive.

Exploring multiple Bass heavy music genres such as Deep House, Garage, Drum & Bass, Dubstep, Techno and UK Bass House – Bass Music for Massive delivers a versatile collection of expressive, current-sounding presets for forward-thinking electronic music production…

All presets have been designed from the ground-up, with each patch featuring 8 carefully thought-out macro controls for quick intuitive editing and creative sonic transformation.
The soundset is available for purchase for £14.95 GBP.
Background video description:
This is a patch I've been working on over the last days. It's recorded live and nothing is added in post. The patch in short is:
Random arpeggio: Make Noise René to DPO to MMG. The René is controlled by a series af logic and gates which in turn are controlled by Doepfer A149-1 and A149-2. Doepfer A155 controlls the random freq and cutof for the MMG. Reverb from the A199.
Bassline: Make Noise Pressure Points to Intellijel Rubicon to Koma filter. Echo from the Pittsburgh Analog Delay
Weird sounds: 2 x Doepfer A110 which FM each other and controlled by Intellijel Planar and echo by Make Noise Echophon.
Stereo panning comes from 2 x Alesis Midiverb 4.
Alba Ecstasy has released a new patch library for Sunrizer, 69 Trance Presets:
69 patches for Sunrizer synthesizer for iPad (iPhone) TRANCE style: plucks, leads, vibrating pads. 100% royalty free!
Store link: http://www.albaecstasy.ro/sunrizer-pr…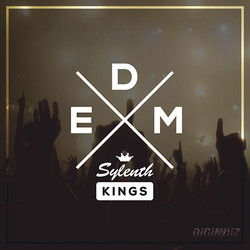 Diginoiz has announced the release of EDM Sylenth Kings, a collection of 65 patches for the Sylenth1 synthesizer instrument by Lennar Digital.
Inspired by the greatest Edm artists like: Hardwell, Avicii, Nicky Romero, Armin Van Buuren, Tiesto , Skrillex, Swedish House Mafia, Afrojack and many more. Made to give You full possibility of creating Your own melodies, sounds and songs!

All You need is the most popular and probably best vst instrument – Sylenth1, Your creativity and our 'Edm Sylenth Kings' package! You will find here 65 great sounding Sylenth1 prests in one fxb file, ready to be imported to Your Sylenth instrument. All in the EDM genre, ready to create the best tracks in You carrier!
EDM Sylenth Kings features
65 presets for Sylenth1 by Lennar Digital.
Includes Bass Synths (14), Chords (10), Drum (5), Fx Sounds (6), Leads (15), Plucks (15).
Requires Sylenth1 v 2.21 or higher.
The soundset costs 20 EUR.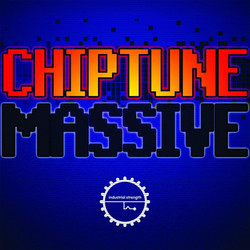 Industrial Strength has launched Chiptune Massive, a sound library featuring loops, samples, and patches for the Massive & FM8 synthesizer instruments by Native Instruments.
Our new collection was made from the ground up to provide you with a truly unique selection of quirky 24 Bit audio samples and game ready patches for Ni Massive and NI Fm-8. (Included in the Main Pack Only)

This pack is a one stop shop for sequences that you can play by just hitting one key on your midi keyboard Controller while using Ni Massive. Yes, all your favorite sounding old school video game style sequences all at just one finger tip.

We even thru in over 200 Chiptune Audio files and a dope set of Growls, Wobbles and Leads for you to rip apart. Each sample has loads of head room for you to rework and really use with your own Fx. Everything you here in the demo is in the pack and way more.
Chiptune Massive features
1.37GB content, 24 bit quality.
70 NI Massive Presets, 31 NI FM-8 Presets.
244 Apple Loops.
Includes 137 Chiptune Loops, 119 Drum Loops, 119 High Hat Loops, 25 Chiptune Bass Loops, 117 Chiptune Vocals, 24 Speak n Spell Vocals, 86 Bass Shots, 41 Mettel Synsonics Drums, 9 Virus TI Drums, 52 MT-52 Shots, 39 Casio Cz 101 Samples, 62 Moog Perc Shots, 11 Moog Fx, 60 Moog Lazors, 18 Long Moog Fx, 24 Moog White Noise Fx, 5 Edm Claps, 5 Edm Kicks, 10 Blips, 10 Closed Hats, 30 Kick Drums, 10 Open Hats, 20 Snare Drums, 26 ISR Fx.
7 Ni Battery 4 Kits, 1 Mattel NI Battery 4 Kit, 2 ISR Battery 4 Kits (96 Additional Samples), 1 Maschine Kit.
The sound pack is available to purchase for £24.95 GBP.
This is a very rough and spontaneous journey discovering the many faces of a single Easel patch. the slider can sometimes take it into a whole other place. excuse the hand held camera and more audio from said camera
A few multi patches on the Oberheim Matrix-12
Oberheim's Matrix 12 is a legendary analog synthesizer from the mid-eighties that is still the king of analog sounds. One of the fattest, roundest, pleasantly analog synthesizers around! It's long been known for creating some of the thickest and best analog pads, sweeps, buzzes, basses and textures. It features Matrix Modulation for extremely wild virtual patching for almost unlimited range of sounds and modulation capabilities!
The Matrix 12 is similar to the Xpander and the lighter Matrix 6. But the Matrix 12 is much fatter and more programmable than either. Every control can have an effect on some other parameter thanks to Oberheim's flexible design. For example, there are 15 types of LFOs and VCAs per voice! And there's plenty of diagrams drawn out on the front panel of the synth to help you figure out some signal routing. This is not a synth for the beginner.
Track composed (just a jam) using only presets made by Alba Ecstasy.
You can find the packs right here: http://goo.gl/Eg4I08
The drums are from the "71 presets" pack.
71 patches for Thor – compatible with Thor for iPad and Reason 4 and up. 100% royalty free! The patches will be sent via e-mail. After you made the payment, the pack is sent via e-mail within max. 24 hours (also check spam).  For iPad, the Thor patches can be loaded only via iTunes.