Yamaha Montage Synthesizer Sound Demo with Phil at NAMM 2016
We take a look at Yamaha's new flagship synth with up to 10x the power of the Motif
zZounds: http://www.zzounds.com/lp/zzounds-bac…
Yamaha's new Montage is stacked with power, with 128 stereo AWM2 voices and a new sample set (10x what the Motif had) and and FM engine boasting 8 operators, its got a lot of synthesis going on as well as the more workstation like sounds.
The Super Knob is another key feature, with macro control of up to 32 parameters in both positive and negative, there are some impressive sound transformations available.
A little spacey demo of the Yamaha DX7 with some reverb and delay which makes the sounds really shine.
An actual video session this time. Mostly trying out new instruments(Moog Mother 32, and the Yamaha CS), added in with the last stuff we were working on. I'll try to get a mid-week semi-modular video up too. Thanks for watching and listening!
A look inside the YAMAHA Reface YC organ.
please Help support my future video's on Patreon http://www.patreon.com/markusfuller
Thankyou to Jason https://www.youtube.com/user/organaut for loaning me this keyboard to teardown.
Analog, digital and virtual

A synth jam with Yamaha DX7II, Moog Sub 37 and Korg Gadget for iPad.
Fx: TC-Helicon Voice Live GTX (chorus and reverb for the DX7 II) and Zoom MS70 CDR (chorus, reverb and delay for the Sub 37).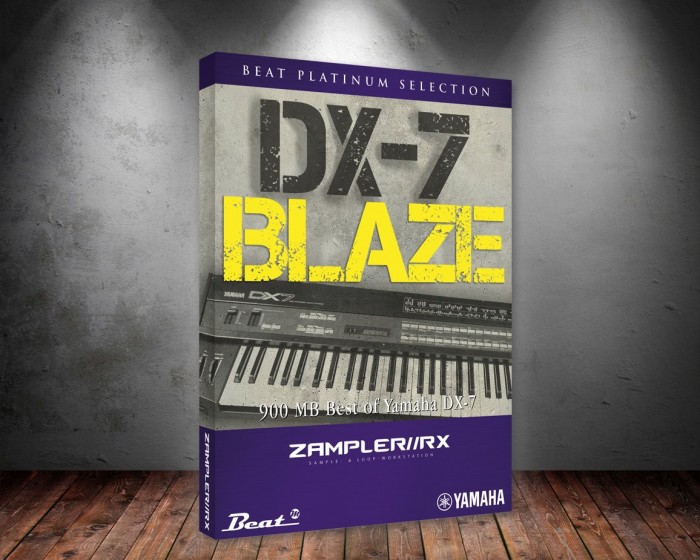 Yamaha has launched DX-7 Blaze, a free sound library for the Beat Zampler//RX instrument.
Depeche Mode, Underworld, Brian Eno, Phil Collins, Front 242, Queen, Beastie Boys, Herbie Hancock & many more adored their DX7 keyboards. And now it's up to you!

Get your own DX7 pianos, bells & basses for free and ready to play with the included Beat workstation Zampler//RX or other SFZ-compatible samplers.
The library is a free download at Yamaha's Facebook page.
In our look at the second synth in the range from Yamaha, we take a look at the Reface CS an 8 voice virtual analog with the AN1x engine at its core, but it does it have a certain something?
Giving the ancient synthesizer a new lease of life with the ARPIE from Jason Hotchkiss! Check out his other goodies here https://www.tindie.com/stores/hotchk155/
Synth Explorer DX7 is available here http://www.loopmasters.com/genres/81-…