Analog, digital and virtual

A synth jam with Yamaha DX7II, Moog Sub 37 and Korg Gadget for iPad.
Fx: TC-Helicon Voice Live GTX (chorus and reverb for the DX7 II) and Zoom MS70 CDR (chorus, reverb and delay for the Sub 37).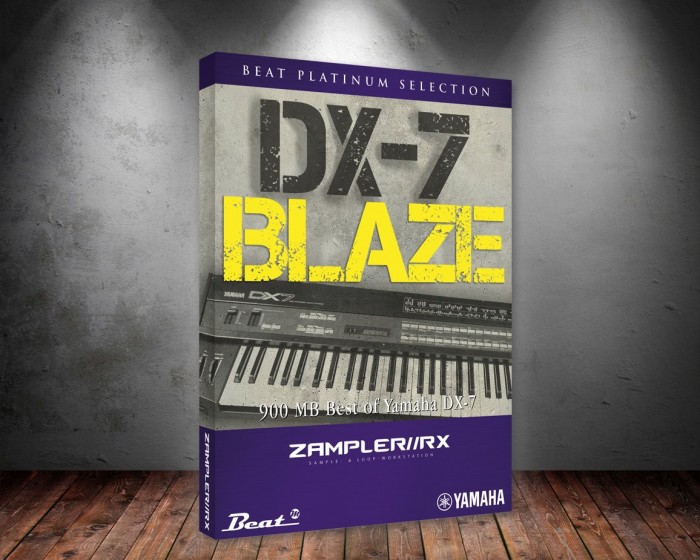 Yamaha has launched DX-7 Blaze, a free sound library for the Beat Zampler//RX instrument.
Depeche Mode, Underworld, Brian Eno, Phil Collins, Front 242, Queen, Beastie Boys, Herbie Hancock & many more adored their DX7 keyboards. And now it's up to you!

Get your own DX7 pianos, bells & basses for free and ready to play with the included Beat workstation Zampler//RX or other SFZ-compatible samplers.
The library is a free download at Yamaha's Facebook page.
In our look at the second synth in the range from Yamaha, we take a look at the Reface CS an 8 voice virtual analog with the AN1x engine at its core, but it does it have a certain something?
Giving the ancient synthesizer a new lease of life with the ARPIE from Jason Hotchkiss! Check out his other goodies here https://www.tindie.com/stores/hotchk155/
Synth Explorer DX7 is available here http://www.loopmasters.com/genres/81-…
muzykujkropkacom, puts the new Yamaha Reface DX mini synth, head-to-head against a vintage Yamaha DX-7.
This is User Presets demo from Yamaha SY-77 (TG-77). Recorded directly from SY-77 stereo outputs, with internal effects, without any additional signal processing. Enjoy!
All these presets can be freely downloaded from the internet, but, I spent hours and hours (sometimes even days) collecting and edit the best of them to prepare a synth Bank for this demo video on YouTube.
You can buy now these 64 Presets in sysex/MidiFile format. Bank with 64 Presets cost only 6 Euros (via PayPal). Just send me an email to vukansto@gmail.com and after PayPal payment you will receive Sysex/Midi file in your inbox.
Yamaha SY-77 is a keyboard veriosn of TG-77 rack module.
SY-77 specifications:
AFM Tonne Generator (6 Operators, 45 Algorithms, 16 Waveforms, 2 Filters) + AWM2 Tone Generator (4 MB ROM samples)
64 RAM Presets (4 elements with 8 filters max: 2 AFM + 2 AWM2, 4 AFM, 4 AWM2…)
128 ROM Presets, 64 Card Presets)
DSP Effects
16 Part Multitimbral
16 AFM Poly + 16 AWM2 Poly
16 Track Sequencer
www.vukan.net
61 Keys with Velocity and Aftertouch
MIDI In/Out/Thru
4 Outs
16
Putting the new Yamaha Reface CP electric piano mini keyboard, head-to-head against a vintage Wurlitzer electric piano and a Fender Rhodes.
Danny from Yamaha demonstrates the new Reface keyboards and shares his perspective on using them in live performance.
Digital Synthesizer Keyboard. A quick demo of Yamaha's new Reface DX, based on iconic FM synths such as the ubiquitous DX7. This is one of three Yamaha keyboards in the Reface range.
Watch the Yamaha Reface keyboards in action. All 4 brand new keyboards in a Doctor Mix exclusive video, showing the actual prototypes being played live by our team.
More on the Reface keyboards: http://bit.ly/refaceUKsite
reface YC reimagines the YC Yamaha Combo organs, introduced in the late 1960s and used by Pink Floyd, Tangerine Dream and others. The YC offers all the expression of drawbars, rotary speaker, percussion and effects. It includes five retro organ sounds—ranging from tonewheel to transistor to the original Yamaha Combo organ—and 128-note polyphony.