Chief engineer Tatsuya Takahashi walks you through a step by step of how to program a step sequence on the volca sample OK GO edition.
– Check out other tutorial!
Introducing volca sample OK GO edition – Part 2: Sample Edit
http://www.youtube.com/watch?v=g-u6gv…
– And OK GO's introduction video!
volca sample OK GO edition – Get the volca sample and remix OK GO!
https://www.youtube.com/watch?v=9KyfE…
– Get more details about this product!
www.korg.com/volca_sample_okgo_edition/
Chief engineer Tatsuya Takahashi explains the basics of how the 11 parameters can manipulate the way samples sound on the volca sample OK GO edition.
Analog, digital and virtual

A synth jam with Yamaha DX7II, Moog Sub 37 and Korg Gadget for iPad.
Fx: TC-Helicon Voice Live GTX (chorus and reverb for the DX7 II) and Zoom MS70 CDR (chorus, reverb and delay for the Sub 37).
A powerful partnership between KORG and OK GO – a special edition of the volca sample.
Packed with 100 carefully selected audio samples from "Hungry Ghosts," the latest album from OK GO, the limited edition OK GO volca is now here. You can freely edit their numerous iconic sounds, such as the vocal line from "I Won't Let You Down" or the bass from "The Writing's On the Wall," and arrange them to create your own music. Use the content to create your own version Ok GO's infectious tunes, mix and match content with your own samples create remixes, or create entirely original sample-based music using the simple, step-based recording layout of the volca sample.
OK GOの最新アルバム『Hungry Ghosts』のレコーディング素材から激選された、100個のオーディオ・サンプル­を詰め込んだ電子楽器です。『I Won't Let You Down』のボーカルラインや、『The Writing's On the Wall』のベースなど、彼らの数々のアイコニックなサウンドを自由自在にエディット­、アレンジして自分の音楽を作リ出すことができます。volca sample OK GO editionで、OK GOをリミックスしてみましょう!
More Details:
http://www.korg.com/volca_sample_okgo…
KORG Module is a high-quality mobile sound module app that's ideal both for performance and for music production, and features a pro-level high-quality sound library. In addition to the iPad version, it's now available for iPhone as well. Your iPhone, together with a MIDI keyboard such as the new microKEY, is all you need to easily perform unsurpassed grand piano and studio-quality keyboard sounds anywhere and anytime.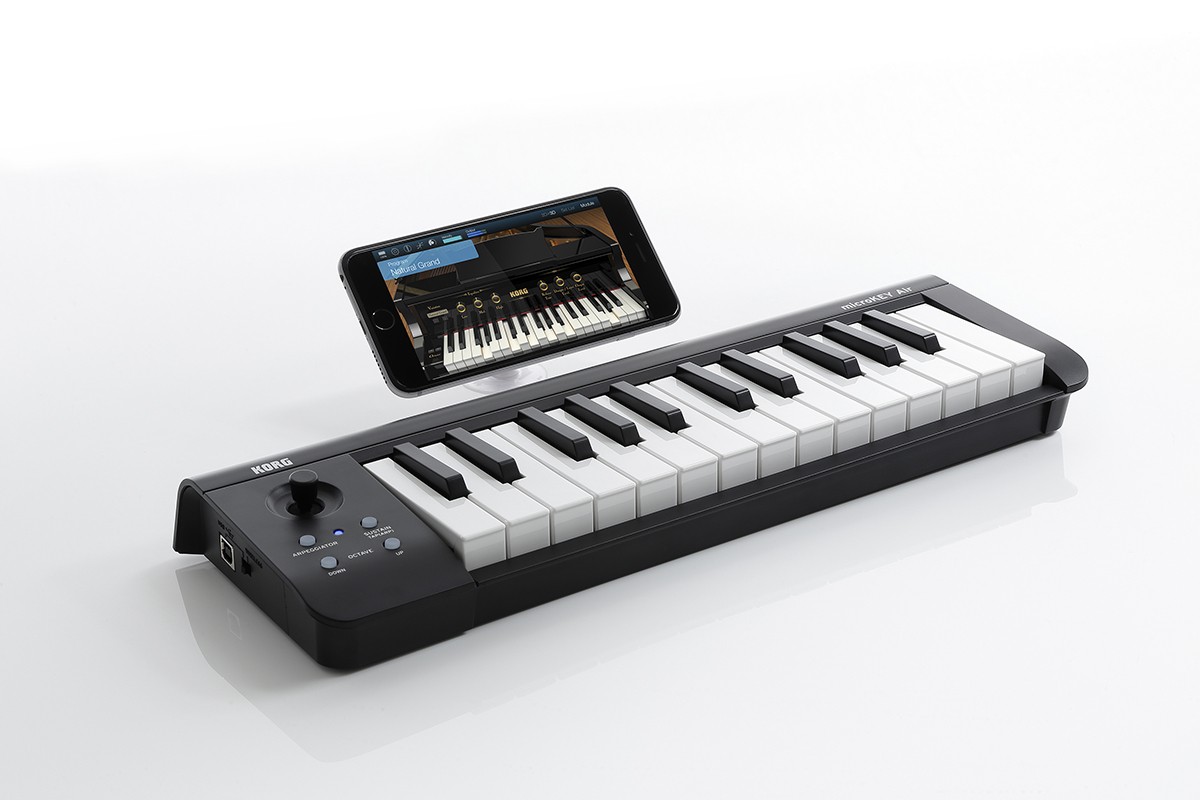 More Details:
http://www.korg.com/korg_module_for_i…
http://www.korg.com/korg_module_for_i…
http://www.korg.com/microkey2_air/
http://www.korg.com/microkey2/
Seth are Tadahiko Sakamaki & Tatsuya Takahashi (KORG)
—
volca keys 16台を、開発者であるSethことコルグの坂巻匡彦と高橋達也が即興パフォーマンス­。
This video illustrates an improvisational performance by "Seth" featuring 16 Volca Keys synced together. "Seth" is the name of the musical collective which features Mr. Tadahiko Sakamaki (KORG Product Planner) and Mr. Tatsuya Takahashi (KORG Engineer).
—
■リリース情報:
本楽曲にボーカルとして元恵比寿マスカッツ・山口愛実さんを加えた「16Keys / Seth featuring Manami Yamaguchi」を収録!
『電磁マシマCD2』が2014/4/27のM3より発売開始になります!
– 電磁マシマCD2:
http://www.detune.co.jp/denji_mashima…
– 山口愛実:
http://yamaguchimanami.cocolog-nifty….
– volca keys:
http://www.korg.com/products/dj/volca…
The big name Modular synths. They like each other.
Vintage synthesizer demo track featuring the classic Polysix
supported by UVI: http://bit.ly/retrosound-uvi
all synthesizer sounds: KORG POLYSIX Analog Synthesizer (1982)
drums: LinnDrum (1982)
recording: multi-tracking without midi
fx: reverb and delay
All audio and video content by G-Storm Electro c.2015
blog http://gstormelectronica.blogspot.com/
Follow-up of the MS-20 mini bass excursion demo w/ some SQ-1 sequencer madness, modulation weirdness, and a patch that will make you wonder if the mini is having a meltdown. With a special appearance from a Boss DR-110 drum machine, the Accent Trigger Out is going to the SQ-1 Sync In. Again I have framed the shots so hopefully you can see all the settings and patch cable connections.
All sound taken raw from the mixer, no additional effects were used in capturing the audio.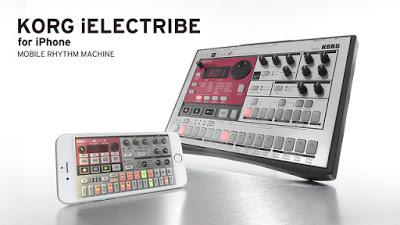 A full-fledged rhythm machine for iPhone. This app's intuitive operation allows anyone to easily create powerful beats on the ELECTRIBE series. The enormously popular ELECTRIBE-R instantly became a must-have item for track-makers around the world, and now it's been reborn as an app for iPhone.
With this app, we've effectively "put the original hardware chassis into your iPhone," by faithfully reproducing the sound engine and design of the ELECTRIBE-R. We've also included the latest preset patterns and many new functions that are currently featured on the "iELECTRIBE for iPad", released in 2010. , taking a further evolutionary step in technology. Taking advantage of the ease of use that you expect on iPhone, we have maximized the intuitive nature of the ELECTRIBE to make this new product worthy of its name: the iELECTRIBE mkII.
It won't take long for you to enjoy the ultimate experience of the Electribe series. This apps intuitive nature and familiar interface make it easy to create beats with an analog feel that's like nothing else.
Amazing rhythm machine that generates powerful grooves
We've perfectly replicated the thick-sounding synth engine of the ELECTRIBE-R and its intuitive step sequencer. Now you can instantly obtain extreme tonal changes and powerful rhythms with just one touch
Not only can iELECTRIBE for iPhone be easily enjoyed by anyone, but it also allows detailed beat-making that transcends iPhone specs. In addition to playing back the provided audio data, you can also freely synthesize sounds from a single waveform and combine those sounds into your own original beats. This allows for the true experience of music production that connects all musicians.
Three hundred built-in rhythm patterns that only this app can produce
With 64 of the latest preset patterns, 192 from the first-generation ELECTRIBE-R, and 32 template patterns for various genres, this app successfully draws out the full potential of the thick sounding analog beats. There are approximately 300 inimitable rhythm patterns that you'll hear only from iELECTRIBE for iPhone. Electro, house, techno, drum'n'bass, dubstep, hip hop, techno pop, and IDM are some of the wide range of electronic music genres that are provided.
An ELECTRIBE that you can put in your pocket and take anywhere
Whether you're on the train or bus while commuting to school or to work, at a coffee shop, or in your bedroom, you can enjoy beat-making anywhere and anytime you like. Your completed beats can be transferred to your DAW software via the audio export function. You can also use the WIST function to play wirelessly with a friend using two devices simultaneously.
Powerful functions that bring infinite possibilities to your grooves
We've packed maximum potential into this machine with eight types of powerful master effects featured on the upper-level models of the ELECTRIBE. This includes the ring modulation function of the ELECTRIBE-R and the cross-modulation function of the ELECTRIBE-R mkII. This app allows you to switch back and forth to choose between the two. It also includes the BEAT FLUTTER function that uses a proprietary randomizer to create fresh rhythms and the motion sequence function that remembers your knob movements. In addition, you can use an external USB-MIDI device such as the nanoPAD or nanoKONTROL for performance and control. There's also support for the latest iOS technologies such as Inter-App Audio, Audiobus, Virtual MIDI, and iCloud.
Operating Requirements
OS: iOS 8 or later
Device: iPhone 6, iPhone 6 Plus, iPhone 5s, iPhone 5c, iPhone 5, iPod touch fifth-generation, iPod touch sixth-generation
*Because of differences in screen resolution between models of iPhone, the display is smaller on the iPhone 4s. For the best experience, we recommend using iPhone 5 or later.
The ELECTRIBE is on sale for $9.99 (which is 50% off for launch)
Phone In Your Beatmaking! A remade iElectribe arrives for your iPhone, so you're ready to play anytime, anywhere.
This was just announced, this is my "First Look" review. Lots more soon, stay tuned!
Note: Please listen with headphones, iElectribe beats have a lot of bass you can't hear on smaller speakers! This is a direct "Line In" recording.
Yes, I realize the voice was recorded too loud, the next video will be better.
Do they sound the same? Check it out!
iElectribe for iPhone: https://itunes.apple.com/br/app/korg-…
Using Ubuntu (with WINE) to upload samples to my Korg Volca Sample.
It is really easy!
You literally just open the samples in the editor, ad upload them to your Volca Sample.
I've included a demo of the pretty light show that happens.
These Samples were uploaded using Single Cell Software's Caustic Editor
http://www.singlecellsoftware.com/cevs