Analog Downtempo Groove. Live Hardware.
Like and subscribe for more live hardware music.
Gear used:
Moog Sub 37 (three new patches)
Roland TR8 (7X7)
Volca Keys
Arturia Microbrute CV to Korg Monotribe
Mooer Reecho – Delay
EH Small Tone – Phaser
More videos at http://youtu.be/J2dOmjz3r6k
Background video description:
Korg Triton Extreme "Star Wars United"
Sampler & Sequence Synthesizer Demo
by Rik Marston
NO PROFITS EARNED OR GAINED FROM THIS VIDEO
JUST FOR DEMONSTRATION OF WHAT THIS SYNTHESIZER
CAN DO!
This is a VERY basic audio demo I did when I used to work for
the Pro Audio Department / Keyboards at the Guitar Center
in Tempe, Arizona. I was in competition with all of the Yamaha
Motif sellers & I was the only Korg guy at the time.
I made a quick demo using a Star Wars Multisample
I created from "Return Of The Jedi".
After that the Tritons were flying out of the store!!
Just about everybody likes Star Wars!!!
Anyway, this video is for audio demonstration with
some footage from the film to cover the visuals,
NO PROFITS EARNED OR GAINED FROM THIS VIDEO
JUST FOR DEMONSTRATION OF WHAT THIS SYNTHESIZER
CAN DO!
ALL VIDEO PROPERTY OF LUCASFILM, GEORGE LUCAS
& NOW DISNEY.
Korg's M1 digital synthesizer is back in the iM1 synth app. You get all of the original preset sounds from the original M1, plus sounds from Korg's T1 as well. Additional sound libraries are available via in-app purchases.
Vintage synthesizer featuring the classic MAXI-KORG
supported by UVI: http://bit.ly/retrosound-uvi
KORG MAXI-KORG 800DV Dual-Channel Analog Synthesizer
Made in Japan 1974
2 separate Mini-Korg 700S inside one keyboard with all controls
One vco per voice + sub-osc., ring-modulator, 2 envelopes, lfo
The traveler filter is fantastic and sounds unique.
Used by Vangelis, Kitaro, Soft Cell and more.
Korg Volca Bass
by Aflecht in July 2015
All sounds come from Korg Volca Bass, except the drums. Ableton Live was used for sequencing, editing and mixing. Native Instruments Battery was used for drums.
Only delay and EQ was used on any of the sounds.
Background video description:
MOOG LITTLE PHATTY "Toxic" GREEN Edition
ROLAND JUNO-106 "The HOLY SYNTH"
THRU KORG KRONOS Insert Effects Delay & Reverb
***Watch in HD***
First we have the Moog Little Phatty TOXIC thru
the Korg Kronos insert effects….
I use the JUNO-106 as a midi controller in this part.
Then we layer the two analog synths via MIDI thru
the Korg Kronos insert effects!!! Sa-WEEEEET!
I also am controlling the Moog with the JUNO-106.
Keeping the pad sound "Moogy" with the JUNO-106,
the layer is totally Wakeman… I LOVE it!!
Not trying to show off any playing skills,
just having fun on a rainy day!
Always a good thing to do on a rainy day!!!
Thanks for watching!!
Please subscribe!
More synthesizer videos coming soon!
Rik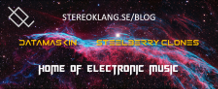 Factory demo songs from the Korg MS2000 virtual analog synthesizer recorded direct with no additional effects.
Song List:
1. Grooven Dugan (0:03)
2. Neon Lamp (0:51)
3. Pink Doll 2001 (2:58)
4. Joker (4:32)
5. Tube (6:20)
6. Past Memory (7:33)
7. Fragmented (8:57)
8. Pineapple (9:38)
9. Next Wave (11:11)
10. Jingle "MS2K" (12:29)
The MS2000 is a turn-of-the-millennium virtual analog synthesizer that is 4-note polyphonic. Its design focuses on real-time controls with lots of knobs. The same synth engine was used in the MicroKorg, which has a much-reduced interface that is less suited to real-time control.
It included a vocoder at a time when hardware vocoders were rare, expensive, and inconvenient. The revised MS2000B version has a darker case and a built-in XLR microphone input to make the vocoder engine easier to use.
For more information and manuals for this and other synthesizers, visithttp://soundprogramming.net/synthesiz…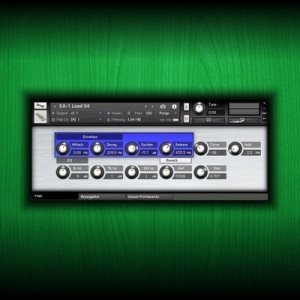 Samplescience has announced the release of EA-K, an instrument collection for Native Instruments Kontakt 5, featuring the sound of the Korg EA-1.
Want slick leads and deep sub bass? It's all here in this compact Kontakt 5 instruments collection.

Have the total control with EA-K scripted interface! Controls included: ADSR, 3 bands EQ, arpeggiator, union, portamento, and Reverb.

Although EA-K is best suited for minimal techno production, famous artists such as Throbbing Gristle, Orbital, Daft Punk, Like A Tim, Crystal Distortion and Cirrus have use the EA-1 to create other genre of music.
EA-K features
11 Kontakt 5 instruments.
Universal 24 bit WAV files included.
The library is available from Sampleism for two weeks only, priced at £4.99 GBP.
The Korg Poly-800 is a synthesizer released by Korg in 1983. Its initial list price of $795 made it the first fully programmable synthesizer that sold for less than $1000. It featured a 49 key non-velocity sensitive keyboard, two buttons for data entry, and a joystick controller, which could modulate the DCO pitch or the VCF. Though the Poly-800 had MIDI, it did not feature MIDI sysex functionality, and patches had to be backed up to cassette tape. It had 8-voice polyphony (paraphony) with one DCO per voice. It could be switched into double mode which stacks two DCOs for a fuller sound, but reduces the polyphony to 4 voices. It featured one analog resonant low-pass VCF with 24dB/oct which was shared for all voices. Like a monophonic synthesizer, the filter was switchable between single or multiple modes. In single mode, the first key pressed triggers the filter envelope, and unless all keys are released, the filter does not re-trigger. In multi mode, each key pressed in turn triggers the filter envelope, even if other keys are still pressed down.
Further it had three digital envelope generators, a noise generator, an LFO, and a chorus effect. It also sported a simple built in sequencer. The Poly-800 could be run off batteries and had guitar strap pegs, allowing a performer to wear it like a guitar. It was also available with reversed-colored keys, which gave an appearance similar to a Vox Continental organ.
About a year after the Poly-800 was introduced, a keyboardless, rackmount/tabletop version, called the EX-800, was released, adding limited MIDI sysex capability. After production of the original keyboard ended in 1985, the enhanced Poly-800 MkII was released. It featured a digital delay instead of a chorus effect, and included limited MIDI sysex functionality. It was produced until 1987.
Siel produced an almost identical synthesizer, the DK-70 around the same time period.
Modifications[
The low price for a used unit (in the 1990s it fell to under $200) and partial analog design of the Poly-800 made it perfect for modification by hobbyists. There is a modification that adds two knobs to the VCF, increasing the filter's range and expressiveness, known as the Moog-Slayer filter modification; the FM-800 filter modification which adds a pseudo FM control to the filter; a modification for external audio input; and some users have added a switch to control the filter slope, adjusting it from a 4 pole (24db/oct) to a 2 pole (12db/oct).
The most recent modification to the Poly-800 family is the Hawk-800 Firmware upgrade which is both a hardware & firmware modification, radically updating the features and capabilities of the synthesizer.[1] There is also the AtomaHawk-800 which adds software & MIDI control to the more popular hardware modifications.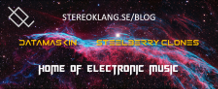 KORG's Manager and Chief Engineer of Analog Synth Development Tatsuya Takahasi, served as the product planner for the re-issue of the legendary ARP ODYSSEY. In this video, Tatsuya provides insight into the revival of this iconic synth by answering questions about the challenges the team faced during development and the historic information that helped guide key decisions; such as choice of cosmetic designs and internal components.
More Details:
– Tatsuya Takahashi | INTERVIEWS | EXPERIENCE | ARP
http://www.arpsynth.com/experience/in…
– KORG Developer | INTERVIEWS | EXPERIENCE | ARP
http://www.arpsynth.com/experience/in…
Like/Follow us:
https://www.facebook.com/ARPsynthesizer
http://twitter.com/ARPsynthesizer
http://instagram.com/ARPsynthesizer
Now you can hear a full range of the sound capabilities of the new ARP Odyssey (by Korg), brought to you by an accomplished keyboardist and synthesizer programmer, Moot Booxlé. No EQ has been applied to the direct signal, just a bit of compression via LA-2A, and a light reverb.
If you were on the fence about buying one of these because you hadn't heard any actual musical sounds being created on it, maybe this will help!
Thank you for watching!
Sights and sounds (c) 2015 Moot Booxlé Studios. All Rights Reserved.